Hotels with a Great Story to Tell: Crafting Your Brand's Narrative
September 8, 2023
Jeremy Wells
In the world of hospitality, where unforgettable experiences are everything, storytelling is a secret superpower. Stories have the ability to grab hearts, make connections, and leave a lasting mark. They're like the heartbeat of your brand and how guests see your boutique hotel or resort.
But here's the reality: many hospitality brands struggle to stand out. They have trouble figuring out who they are and how to connect with folks like you. In this article, I'm going to share several story ideas to help kickstart your brand's storytelling journey. As you read, think about how you can weave some of these storytelling strategies into your own hotel.
Your Origin Story
Every great story starts somewhere, and for your boutique hotel or resort, it began with a spark of inspiration or a sudden realization. Take your audience back to the beginning, describing your establishment's humble origins, whether it was a neglected property or a late-night idea. Share the passion and excitement that fueled your desire to create something extraordinary.
But remember, your brand story isn't just about your property; it's about the people behind it. Paint a vivid picture of the founders—whether it's you, your partner, a group of friends, or your family. What was your shared vision for the boutique hotel or resort? What inspired you to start this journey? Be relatable and honest about the doubts and uncertainties you faced. Every entrepreneur encounters challenges, and it's okay to share them.
The heart of your origin story lies in the obstacles you overcame. Share the nitty-gritty details of the challenges—financial struggles, zoning issues, or a daunting renovation process. Highlight your determination and resourcefulness in overcoming these hurdles. Let your audience see the resilience that drove you forward when things got tough. This part of the story will make your brand relatable and inspiring.
Customer Impact Story
The Customer Impact Framework is all about your guests' stories. These aren't just reviews; they're snapshots of the amazing experiences your boutique hotel or resort provides. Start by gathering and organizing real guest stories, like anecdotes, reviews, or personal testimonials that reveal how your brand has changed their lives.
To make these stories relatable and smart, first, highlight the issues or challenges your guests faced before discovering your place. Maybe they sought a peaceful escape from everyday chaos, a romantic getaway, or an unforgettable adventure. Show how your boutique hotel or resort not only met but exceeded their expectations, addressing their needs and desires.
Your brand's dedication to customer satisfaction is a vital part of your story. Describe how your hotel goes the extra mile to ensure each guest has an exceptional experience. It could be personalized services, meticulous room preparations, or unique offerings tailored to each guest's preferences.
Share specific stories that illustrate your brand's commitment to guests. For example, tell about a guest who arrived late to find a handwritten note and a warm meal in their room. Share how your staff made a special occasion unforgettable. These stories make your dedication real and reveal the human side of your brand.
Brand Evolution Story
Your boutique hotel's journey is a story worth telling. Start by taking your audience back to your beginnings, sharing key moments in your growth, like expanding for more guests or adding new amenities.
Keep it relatable. Discuss challenges you faced during expansion, such as managing higher demand or maintaining your unique charm. These ups and downs make your journey engaging.
Highlight your core values, like sustainability. Show how eco-friendly initiatives have been part of each expansion. These values define your brand's identity, assuring guests that you've stayed true to what they love.
Innovation is key. Talk about how you've adapted to modern travelers with tech-savvy rooms, unique dining, or wellness programs. But don't forget your roots; tie innovations to your core values, like supporting local communities and sustainability through farm-to-table dining.
Social Impact Story
Your brand's impact reaches far beyond your hotel. Use your brand story to share how you're making a better future. Discuss social responsibility efforts, like job creation and skills development in local communities, as well as partnerships with artisans, farmers, and businesses.
Highlight educational, environmental, and cultural programs in your area. Share success stories from the community. This humanizes your brand and shows guests you genuinely care.
Remember, your hotel isn't just a place to stay; it's a doorway to a unique destination. Be a spokesperson for your neighborhood and city: spotlight local charm, culture, and hidden gems. Share insider tips and stories of local artisans, giving guests a glimpse of what awaits them beyond your doors.
Hotels with Great Stories
The Standard: The Standard hotels are known for their playful and irreverent brand image. They embrace the eccentric and unconventional, making each property feel like an exciting adventure. The brand's story is about embracing individuality and celebrating the unexpected.
Graduate Hotels: Graduate Hotels tap into a sense of nostalgia and school spirit. Each property is themed around a local university, with design elements that evoke a college campus. Their brand story is about celebrating the college experience, making them popular with alumni, students, and anyone looking for a touch of collegiate charm.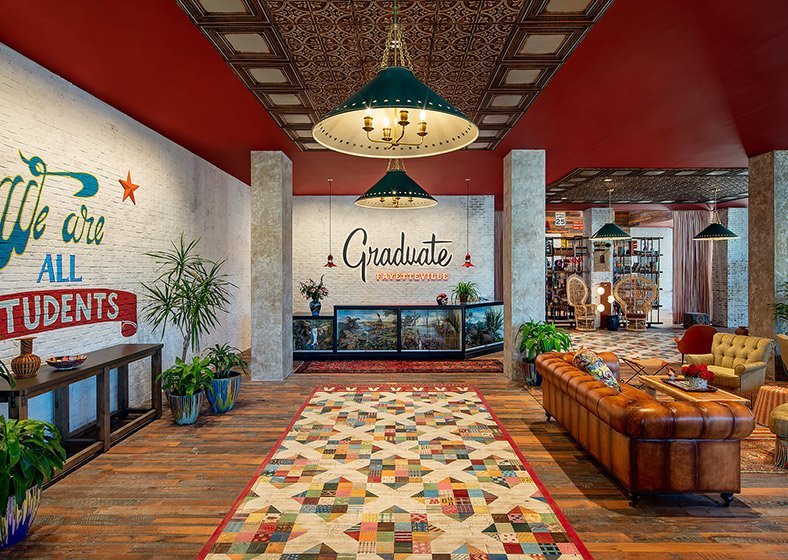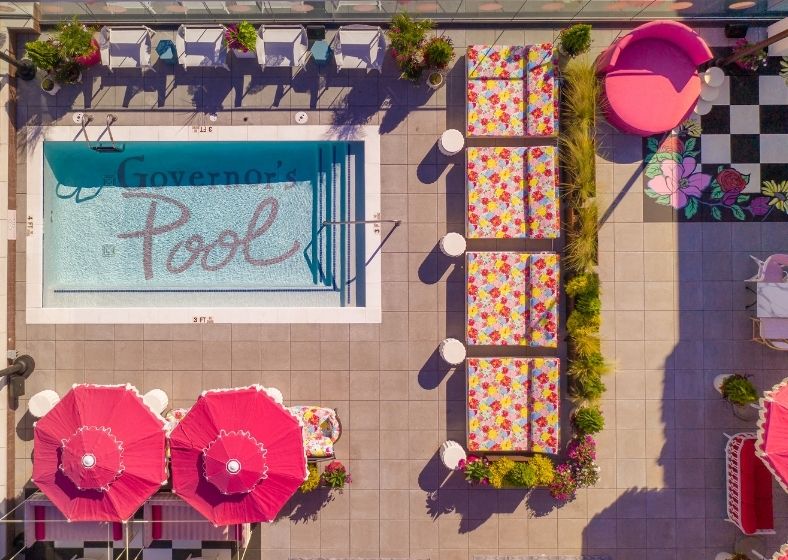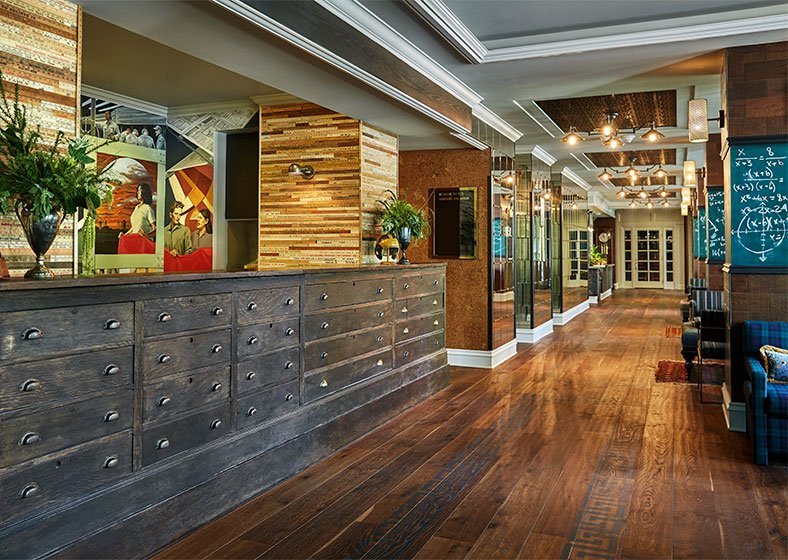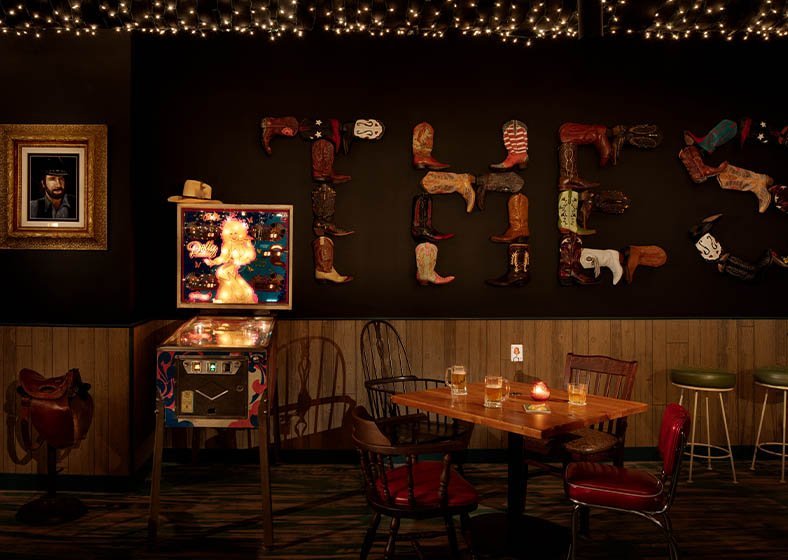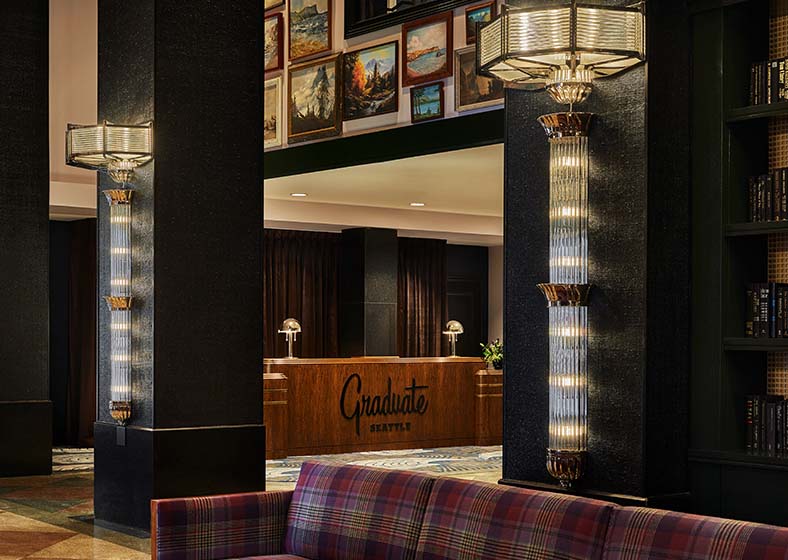 Graduate Hotels (Various Locations)
The Hoxton: The Hoxton hotels have a brand story that's all about embracing the local scene. They position themselves as a hub for travelers and locals alike, with stylish design, cozy spaces, and a welcoming atmosphere. Each property feels like an extension of the neighborhood it's in.
The Ozarker Lodge: Longitude's very own independent boutique hotel, which opened in 2023, is nestled in the heart of the Ozarks. Our mission revolves around making room for crafting cherished memories. We've reimagined the classic roadside motel, blending modern comforts with a hint of nostalgia. Our lodge offers abundant communal spaces for guests to forge connections, experience local collaborations, and make lasting memories. The Ozarker Lodge is quickly becoming the base camp and retreat for locals and travelers alike.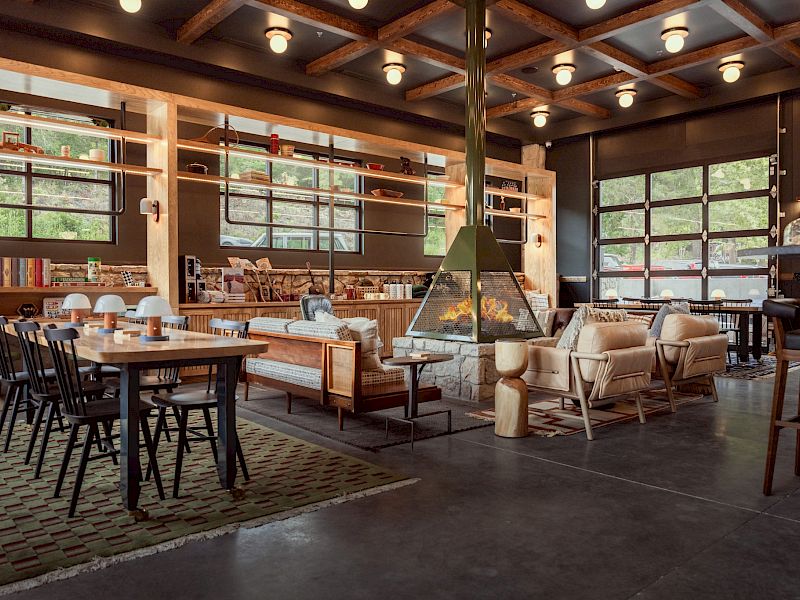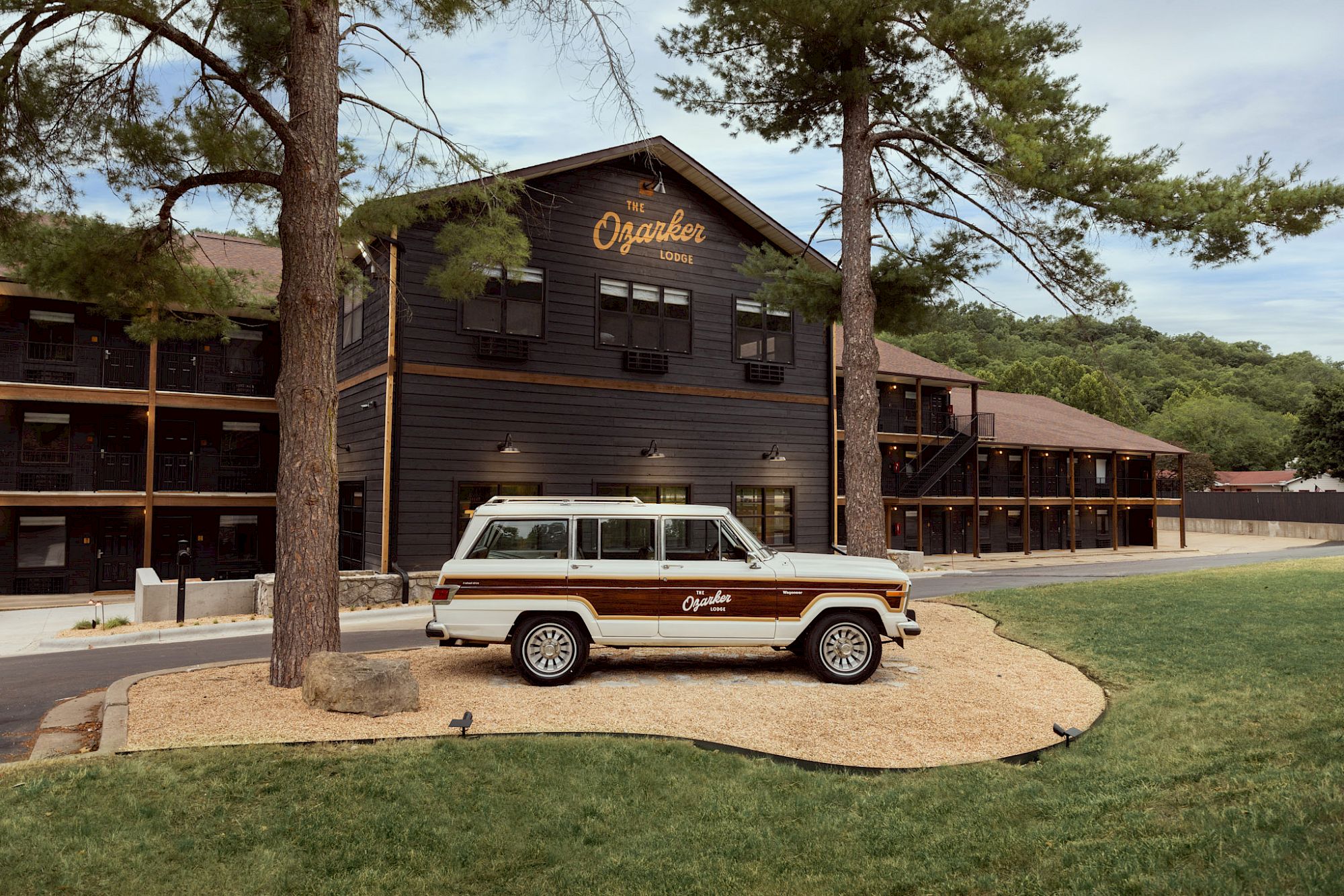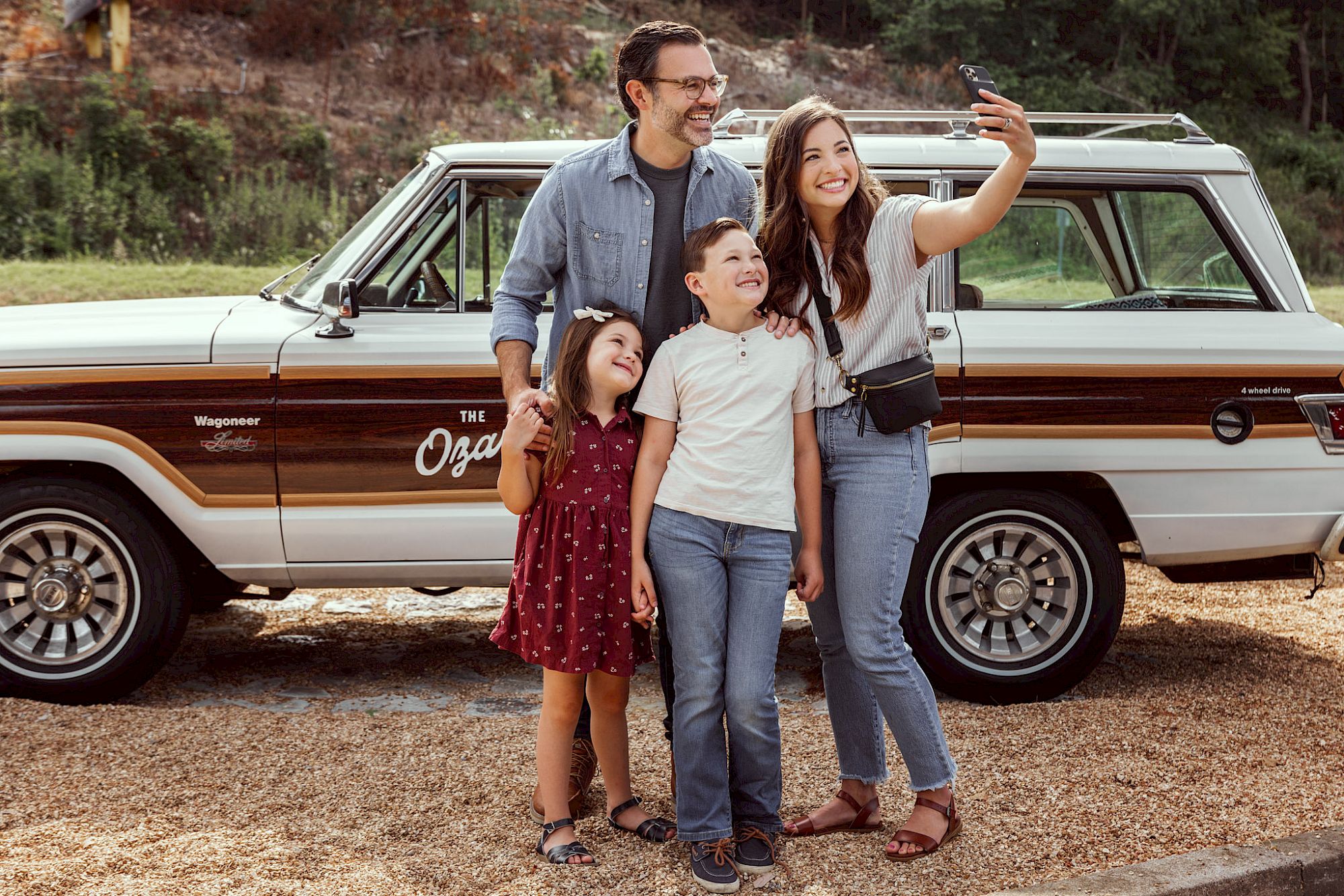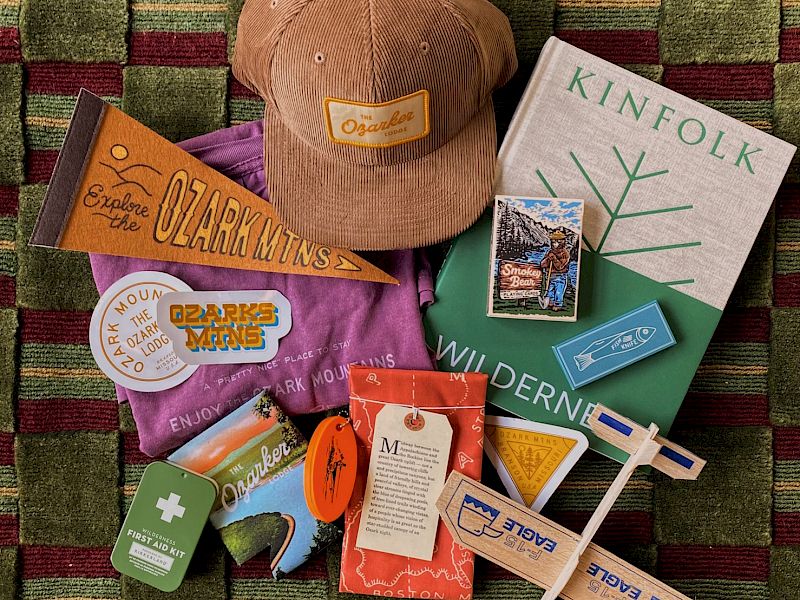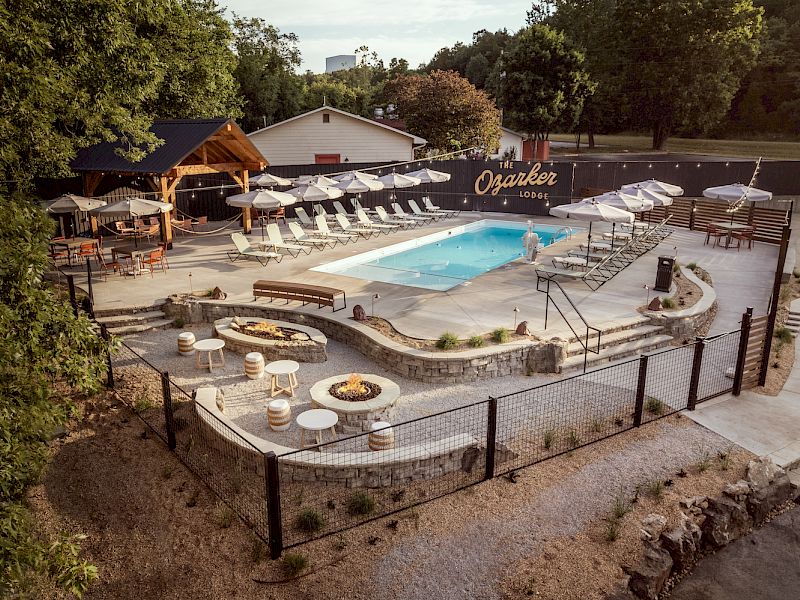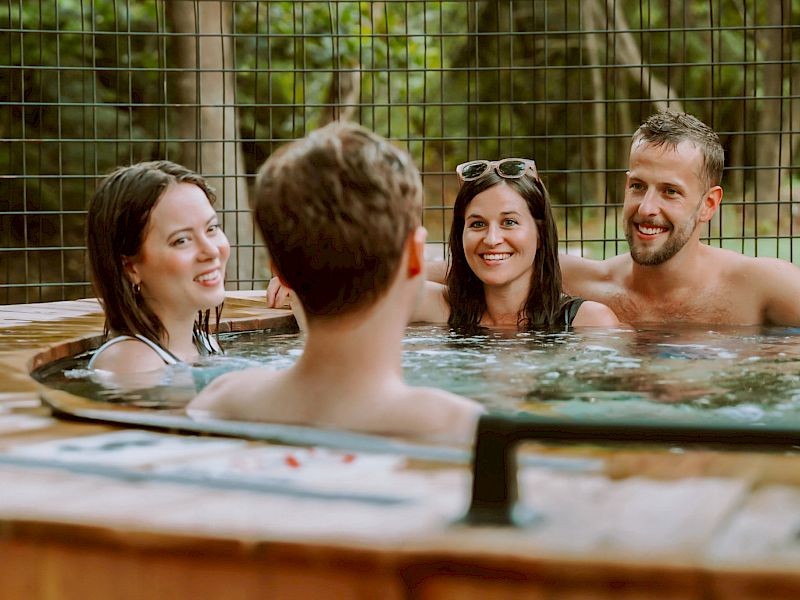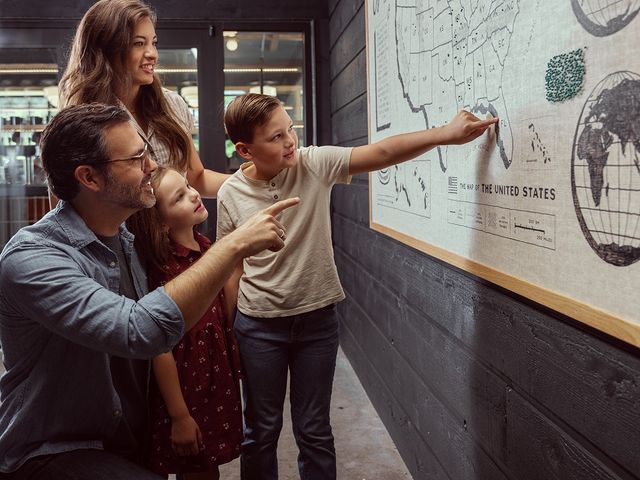 The Ozarker Lodge
Conclusion
Your hotel's story isn't just about the physical place—it's about the feelings, connections, and moments you offer. As you shape your brand's story, embrace what makes you unique. Share your journey, introduce the people who make it happen, and show how you make a positive impact on your community. Keep it real and relatable.
Let your story shine. It'll turn your boutique hotel or resort into a place guests return to, seeking more than just a room. They'll come for an experience, a connection, and a story to share.
Jeremy Wells
Partner at Longitude°
Jeremy is the author of Future Hospitality and Brand Strategist at Longitude°. As a member of the Education Committee for The Boutique & Lifestyle Leaders Association (BLLA) and a content contributor to Cornell University's Hospitality Vision and Concept Design graduate program, he is a committed thought leader in hotel branding, concepting, and experience strategy.