Creating a Luxury Hotel Experience on a Budget
February 25, 2020
Jeremy Wells
When you walk into a hotel, how do you know it is luxurious? Unless you work in a specific industry relating to the installation of various fixtures, you probably can't tell whether the check-in desk is made of real marble or not. You probably have no idea if the light fixtures are actually a crystal, or simply cut glass. The price you paid for your room might give you an indication, but as travel costs rise industry-wide, price is not currently a reliable indicator for the quality of a hotel stay.
Like many current trends in the hotel industry, this focus on finding an ideal point between luxury and price stems from the competitiveness against private alternatives, like Airbnb, as well as pressure from the overall economy, and changing needs of the millennial consumer. Some Airbnbs can offer a luxurious experience for guests at a fraction of what a high-end hotel would cost. Millennials expect to get the best experience possible for their money – and they may not spend money on something frivolous like a fancier hotel if they don't see the value in it.
While getting the mix of luxury and price is complex – it is actually good news. It means that there is space for you as a hotelier to provide your guests with "affordable luxury" – and thus compete against short-term rental options like Airbnb as well as 5-star luxury hotels.
To create the "feel" of luxury in your hotel, you don't necessarily need a "luxury budget." Instead, you just need to be in the mindset of creating a luxurious experience for your guests. This article will walk you through some basic tips of small ways you can help provide a higher-end experience for your guests without completely blowing your budget.
Reducing Cost and Maximizing Efficiency
There are many strategies modern hotels are employing in order to reduce the overall cost of the hotel or maximize efficiency. These strategies are critical to creating a luxurious feel on a budget.
Building materials
One of the main areas where cost becomes a factor for luxury hotels is the price of those luxurious building materials. Instead of spending money on a lot of expensive items like marble or high-quality wood, you can achieve a very similar look with inexpensive materials like concrete, plywood, and steel.
Herzog & de Meuron is an example of a hotel designer who employed this strategy. Working with Ian Schrager on the Public hotel, they saved on their budget with imprinted concrete with a wood-grain pattern, and stained plywood, in order to achieve an upper-end feel on a lower budget.
Less is more
Rather than clutter hotel rooms with a lot of furniture and items, some hotels stick to the essentials. They may invest a bit more in those essentials than a traditional hotel would, but this is an effective strategy to help decrease overall costs.
This "less is more" strategy can even apply when it comes to room size. If you are building a new hotel, consider reducing the size of your rooms. This will allow you to fit more rooms in the space, which can increase revenue, and it also allows for efficiencies when it comes to staffing. With smaller rooms, your cleaning team should be able to tackle more rooms in less time.
Reduce the staff
Reducing the staff may feel counter-intuitive – as the bellhops and concierge team is often one thing that makes luxury hotels stand out. Having the right size team is important, but if you're overstaffed it can create a lot of problems too.
Rather than hire more team members to solve problems, consider investing in technological solutions, where possible. Could guests check in on their own via a kiosk in the lobby, or through an app on their phones? Could a chatbot or texting service take care of room service orders or concierge requests?
This approach may sound a bit cold, but modern travelers actually tend to appreciate the convenience that technology provides within these interactions.
Alternative Revenue Streams
To bring down the overall room price, many hotels are sourcing alternative sources of income for their properties. This is one way you can free up more money to spend on upgrades to your hotel, as well as control the prices of your rooms so that they don't become overly expensive.
F&B for Hotels
Some hotels are marketing their restaurants independently of the hotel itself. While this isn't a new concept for some of the most high-end hotels, others have been reluctant to do so. If you have a particularly strong restaurant already in your hotel, some changes to your branding and marketing strategy could help drive new revenue for you.
On our podcast, "Future Hospitality," we recently interviewed Anthony Langan, who is the Corporate Director of Food and Beverage at Charlestowne Hotels. Anthony had an immense amount of insights into the benefits of F&B for Hotels. Listen to the Podcast here.
Rentals
Another tactic that hotels are employing is adding rental units to their properties. Herzog & de Meuron added 11 condominiums to the top floor of the hotel. This brings in additional revenue so that the hotel can charge less for their hotel rooms while still being profitable.
Co-working Spaces
Similar to the restaurant idea, some hotels are expanding their "business centers" to attract locals. So many people work remotely from their laptops these days that by offering a space where they can go to work (and also buy coffee, lunch, or otherwise spend money) they are able to bring in additional revenue outside of room reservations.
Bring the hotel home
Here's an idea that some hotels are trying — let guests bring a bit of their luxurious hotel experience home. From bedding and robes to boutique teas and bath products – some hotels are allowing guests to purchase these items so that they can mimic the feel of the hotel.
Focusing on the Details
In addition to the big things – like the overall look and feel of your hotel – there are some small details that really do help differentiate between a high-end hotel and a more budget-friendly one. These are some tips you can utilize in order to create a more luxurious feel for your guests without investing a lot more money.
Bed linens
If you can swing the cost, silk pillowcases are one way to give the hotel room an immediate boost. While silk sheets are a nice touch, even just having the pillowcases can help your guests feel "upgraded." The care for silk pillowcases is a bit more intensive than standard cotton, but it is possible with the right procedures.
Beauty gurus and magazines tout the benefits of sleeping on silk, so your guests won't overlook the effort you've made.
Whether or not you go with silk, be sure to ditch any patterns on your linens. Patterns become dated very quickly, and they also can make a room look and feel cheaper – even if you spent a fortune. One-color items will help you create a luxurious look and feel without necessarily spending a lot more money. You can always opt for white as they are the most practical to clean and will give your rooms a very clean, bright look that your guests will appreciate.
If you don't want to go with white, consider a neutral color over something bold. This also helps add elegance to your space, as modern and clean spaces are generally viewed as more tasteful and expensive.
Scent experiences
Hotels can often end up smelling a bit musty – especially because it can be almost impossible to air them out since the windows often do not open. High-end hotels consider this and opt to include a light fragrance – either by incorporating it into their laundry, including scent satchels in their drawers or by using fresh flowers in rooms.
Consider budget-friendly ways you might include a scent in your rooms. How can you make them smell warm and inviting? While it probably isn't feasible to have fresh flowers in every room every day, you might be able to use fresh flowers in the common spaces and use essential oils or another scent-producing substance in individual guest rooms. Even if you don't wish to add a scent, because many people are sensitive to that, you should opt to make your rooms feel as fresh and clean as possible.
Luxury toiletries
As mentioned when we discussed alternative revenue streams, luxury toiletries may be a way for you to improve the quality feel of your hotel while also building out another source of income.
You can contract with a local toiletry company or find a more boutique brand with a wider distribution. Either way, the fancier and more exclusive your products seem, the more likely your guests are to feel like they're being well taken care of and appreciated.
You might also consider including toiletries that cater more specifically to your demographic. For example, if your typical guest is a businessman or businesswoman, you might include products for men and products for women so that each can find something geared more toward them. However, if you find that most of your guests are older women, you might think about including products for special concerns such as age-defying face soap and lotion.
Snacks and treats
One of the main ways you can tell whether you are in a luxury hotel or a cheap one is whether or not they charge you for those bottles of water in your room. Less luxurious hotels focus on making more money, rather than providing their guests with a truly hospitable experience. Instead of nickel and diming your guests over water bottles, include a snack and a complimentary bottle of water in your rooms. Your guests will be incredibly appreciative.
You don't have to break the bank on this either. Consider the popular Italian food chain that gives out chocolate mints after meals. Even that goes a long way to provide the guest with a better experience as well as give them something from your hotel to keep with them (at least temporarily.)
Bonus points for this one if you can include luxury or boutique snacks that are local to the area.
Look over your wine list
Another way you can make your hotel feel higher-end without breaking the bank is to expand your wine selection. Don't simply offer the typical house red, white, and a Moscato. There are many fabulous wines to be curated all for very reasonable prices – and the expansive list will make your guests feel like they've stumbled into a much classier hotel as a result.
Ditch the prints
Many hotels opt for generic prints of flowers or landscapes to adorn their hotel walls. However, these do very little to boost the look and feel of the room. Some hotels are instead connecting with local artists or art classes and commissioning artwork for their hotel rooms. By using authentic, one-of-a-kind artwork to decorate your rooms, not only are you giving your guests a taste of the local culture, but you are also giving them a more boutique experience.
Additionally, local artists are often willing to sell their pieces at much lower costs than what a more established artist might. While this unique art may not be quite as cheap as those generic prints, it will still be a huge saving over some of the artwork that high-end hotels use to decorate with.
Many hotels just like yours are still grappling with the concept of affordable luxury. This article was intended to help you think about ways you could incorporate additional luxurious elements into your existing hotel as well as ways to finance those elements. Hopefully, you also feel inspired to improve your guest's experience as well as your hotel's reputation.
Afterall – almost no one chooses a hotel solely because of its sheets or what color the walls are. Guests choose a hotel because of price, location, and the unique features, style, and amenities you offer. More importantly, the experience you create for them will cause them to come back – or not.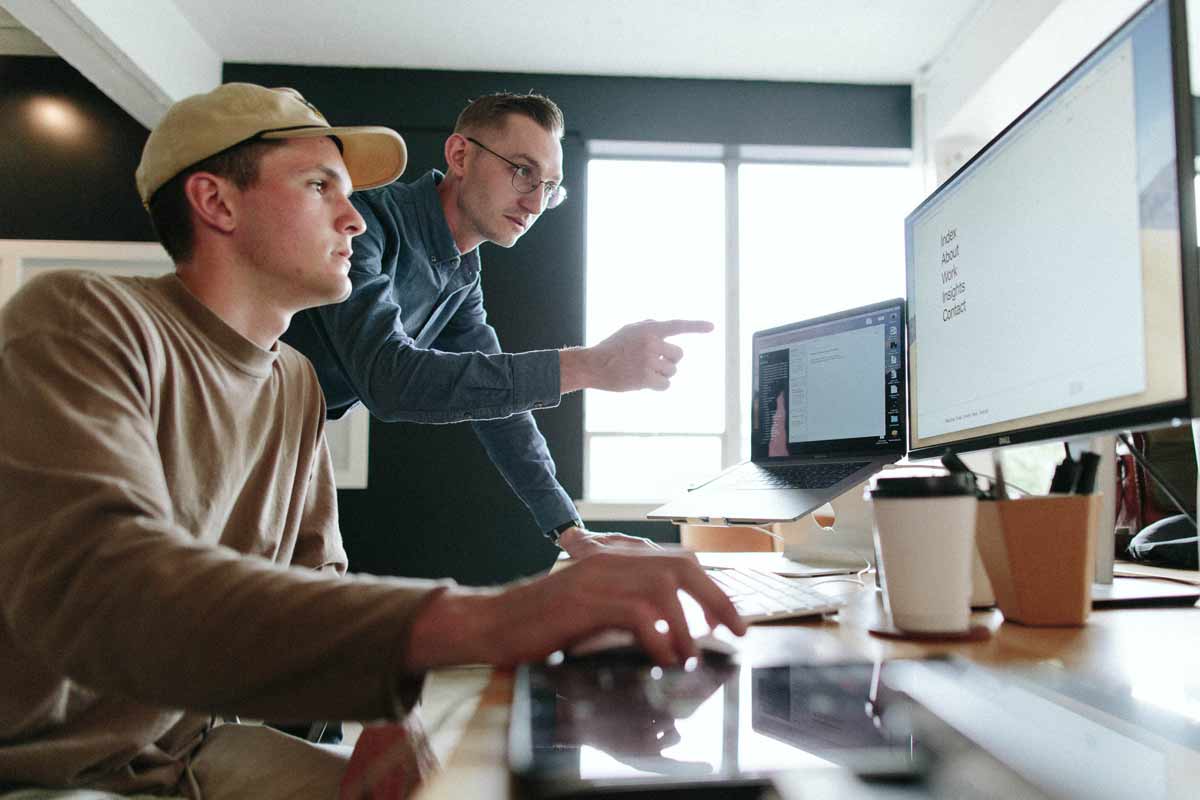 Connect with Longitude°
Searching for a hospitality branding agency to partner with on your next project? Fill out the form below and let's talk. Or you can email info@longitudebranding.com
Jeremy Wells
Partner at Longitude°
Jeremy is the author of Future Hospitality and Brand Strategist at Longitude°. As a member of the Education Committee for The Boutique & Lifestyle Leaders Association (BLLA) and a content contributor to Cornell University's Hospitality Vision and Concept Design graduate program, he is a committed thought leader in hotel branding, concepting, and experience strategy.