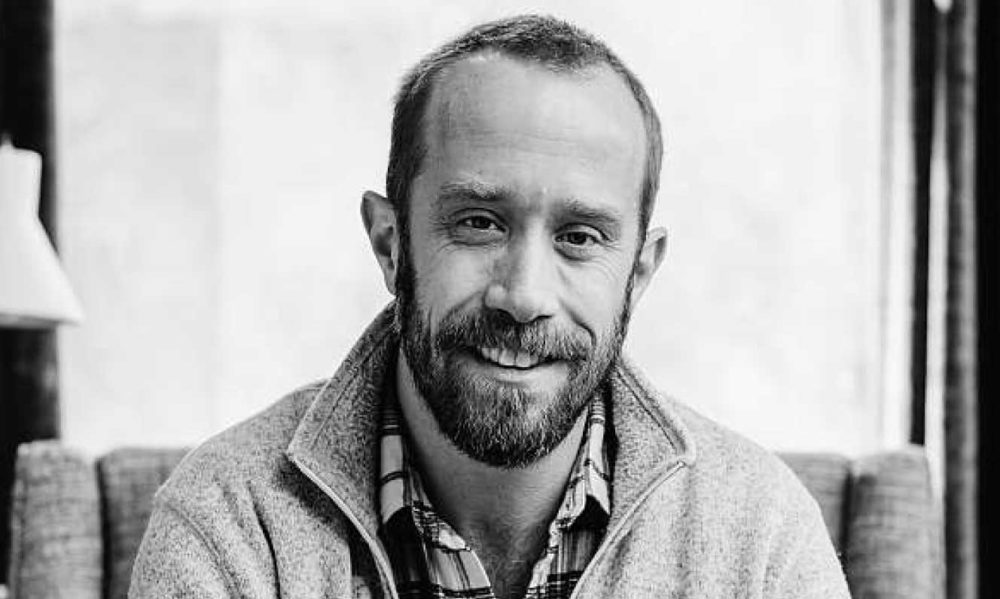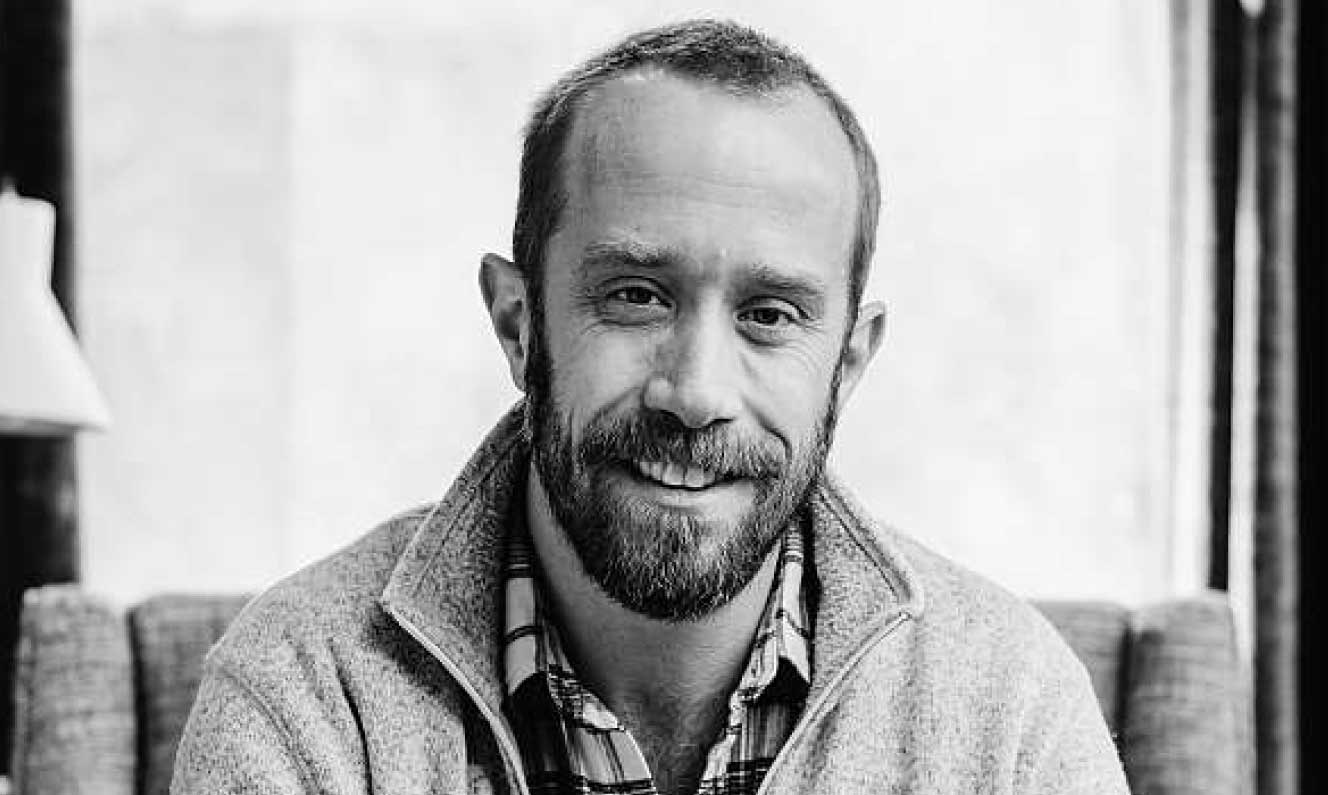 #7: Connecting to Guests Through Prescribed Hospitality: Rob Blood
July 3, 2020
Jeremy Wells: Hello and welcome to another episode of the Future Hospitality Podcast. I'm your host, Jeremy Wells, joined today by co-host, Dustin Myers. We are partners at Longitude Branding, a hospitality branding and experience design agency. At Future Hospitality, our goal is to interview the brightest minds in the industry, gathering insights, ideas, and inspiration to share with you. Today, we're joined by Rob Blood, Founder & President at Lark Hotels, a collection of boutique hotels planted in iconic destinations all throughout the United States. We'll take a peek behind the curtain at Lark Hotels, learning about the history, values, and innovations that have helped them become one of the most well-known hotel management companies in the nation. Let's go ahead and dive in. Robert, thank you so much for joining us today.
Rob Blood: It's great to be here, Jeremy and Dustin. I'm excited for our conversation.
Jeremy Wells: Yeah, me too. We've been following Lark Hotels now for a while and it's been really neat to just see all the things you guys are doing in the industry and can't wait to hear a little bit more about that. First, I think we usually just like to get a little bit of background about who you are and kind of your journey through over the years and leading up to where you are now. And so if you wouldn't mind, maybe just sharing a little bit of background about you and Lark Hotels.
Rob Blood: I'd be happy to. I think a good starting point is I've always been really obsessed with hospitality. From a very early age, my parents always had sort of this pipe dream of retiring and opening a bed and breakfast. Unfortunately, my dad died fairly young, so they were never able to do that. So I was inspired by the notion of not waiting to try to realize dreams. And so at a pretty young age, when I was 27, left my job and moved with my girlfriend to an inn on Nantucket, moved into the basement, and became the innkeepers at the Sherburne Inn. And inn owners handed over the keys and said, "Okay, here you go." So the next morning I was making blueberry muffins and breakfast and was thrown into the lifestyle. The blueberry muffins didn't come out very well, but I learned better the next day.
at a fairly young age, got into innkeeping and came to it with a background of being an English major

Rob Blood
So at a fairly young age, got into innkeeping and came to it with a background of being an English major, having done some teaching and working in higher education administration, but really no formal training. And I like to think that that experience on Nantucket really formed the foundation of my philosophy around hospitality. We were lucky to have good mentors on Nantucket. The guy who was the owner was a Harvard business school graduate, and his wife, Susan, was just an amazing hostess. And in terms of like training, I couldn't have asked for better, but what was interesting back then is a lot of people in that time and still today treated inn keeping an asset retirement plan and a way to develop a nest egg for real retirement, for post inn keeping. Dale and Susan, our bosses at the Sherburne Inn, really treated it as a viable operating business. So we learned quickly that common adage in real estate is location, location, location and that that was true in hospitality too.
So anyway, after our year on Nantucket, we bought our first inn in Kennebunkport, Maine, the Captain Fairfield Inn, and really again, learned all of the ins and outs of the business. We made our own website. We made all the pancakes. We did all the laundry. We did all the cleaning, really very typical innkeeper owner model. But we felt that there was a way to update the historic meaning of innkeeping. Right? So we didn't want a place where it was about us. We wanted a place where guests were able to experience their own type of hospitality to really let their stay experience unfold in the way that they wanted to.
So we stayed at other inns where the innkeeper was all over us and they sat down and ate breakfast with us and we kind of felt like when we were, at least when we were that age, we were traveling because we wanted to be with each other. So we really took that model and grew it at Captain Fairfield Inn and did other things like added flat-panel televisions and great wireless internet. We were the first inn in Kennebunkport to have flat panels and wireless and got ahead of the curve with TripAdvisor and all that kind of stuff. So we were learning as we were going and using Captain Fairfield as our test kitchen if you will.
And so pretty quickly after Captain Fairfield, we were able to make some money with that property because we closed on the real estate on June 1st in 2004. So at the beginning of the cash flow cycle, and we banked some money in our former bosses, Dale and Susan asked if we wanted to go on another place on Nantucket with them. So in 2006, we bought the Veranda House, which was Nantucket's first boutique hotel and the rest is sort of history. From there, a few years later in 2012, I started Lark Hotels with a couple of other partners who worked with us in branding and marketing and we launched Lark with four properties in 2012.
From there, people started noticing what we were doing and we were lucky enough in 2013 at The Attwater in Newport Rhode Island to win the Conde Nast Hot List Award. And all of a sudden, the idea that innkeeping or I guess at that point we were calling them boutique hotels, could be stylish and design-forward and still maintain a really strong local sense of place was pretty of the moment.
So we started looking at secondary and tertiary markets and open properties in Portland, Maine, in Portsmouth, and Newport Rhode Island, and Martha's Vineyard and really like tried to focus on the idea of this prescriptive hospitality.
Dustin Myers: Yeah. So I think it's really fascinating that your vision was kind of carving out a blue ocean, so to speak, in the innkeeping in a modernized approach to the bed and breakfast. What were some of the positive or negative influences that helped you see that that could be something worth pursuing?
I think that we are molded by our experiences

Rob Blood
Rob Blood: I think that we are molded by our experiences for sure. I'm very early on in my travels, we stayed at a bed and breakfast in Ann Arbor, Michigan, and we'll leave it nameless, but I don't think it's still there, but just to be kind, when we checked in and we found this by going to borders and looking at a bed and breakfast guide. So we showed up at the door, quickly discovered that it was actually someone's home and we'd be staying in this retired woman's son's bedroom. We were invited in, toured the property, showed the common bathroom that had just been carpeted in pink shag with a matching toilet seat. And immediately thought, "What have we done?"
So we went out to dinner and came back and the innkeeper's helper was sitting on the porch and proceeded to tell us for about an hour how he was related to John Adams. During that entire hour, we were thinking to ourselves, "How do we get out of this?" But we're kind people, so we stuck it out. The next morning, we came down to breakfast and sat down with the innkeeper and her helper. And she pulled this saran wrapped patty out of the freezer. And all I can say is it kind of looked like a frozen cat food patty. And I don't eat fish, but I think it was some kind of fish cake. And so I had to choke down the mystery fish patty in the presence of the innkeeper and it really didn't resonate.
So that was a formative experience and really shaped my thinking around what I wanted to do when we were creating a portfolio of small hotels and inns, which is simply to give people a choice. All of our properties have individual tables, first communal tables for people to enjoy breakfast. They're not separated by more than a few inches, but it's like, you could have a wall there on some mornings if you want it. And I think we've had tons of amazing travel experiences over the years and everywhere we go, when we're traveling, it helps that idea, but really going back to the initial hospitality experience that I had on Nantucket. So I learned that fundamentally these businesses can be run as businesses and can be lucrative, and if treated professionally, there's a way to operate smaller hotels in secondary and tertiary seasonal markets in a profitable way. And so we've really made our business philosophy work around that idea.
When you're running small hotels, every cent counts

Rob Blood
In 2012, when we started Lark, we had four properties and we were lucky enough to attract some nice media attention, which allowed us to grow and attract other investors and folks who wanted their properties to be developed and managed by us. And so I think that we've grown nicely over the last few years. We grew from 12 hotels in a couple of states to 28 across most of the Northeast and in Florida. And it all goes back to that time at Captain Fairfield Inn where we bought a property with a hundred percent leverage, and my mom loaned us the down payment and we did an SBA loan and traditional financing and we needed to know what a square of toilet paper costs because every cent counted. And when you're running small hotels, every cent counts. So I wasn't fortunate enough to go to Cornell Hotel School or anything like that, but I do attribute a lot of where we've come from where we've been, which is that if it would be in innkeepers and knowing the small hotel business inside and out.
Dustin Myers: Yeah, that's really great. That sounds like a pretty interesting journey. I'm so curious, Rob, you said you opened the first boutique hotel in 2006, and then you started Lark in 2012. What happened in that six-year period? What are some things that you learned or things that you had to go through to kind of get to the point in 2012, where you decided to start Lark?
Rob Blood: So that was a great period of time. I feel it really expanded my hospitality chops during that time. My girlfriend at the time and I had moved out of the inn. At that point, our first engagement couple, again, thinking about how just a little bit. But between 2006 and 2012, I consulted a position, a 28-room hotel on Martha's Vineyard. I helped develop and find operational efficiencies in a luxury resort in Kennebunkport. And the most sort of off-track experience I had was I worked with a high net worth individual who lived in Kennebunkport but had a portfolio of hospitality properties in Harrisburg, Pennsylvania.
So I became the owner's rep for this gentleman who had a 175,000 square-foot Four Points by Sheraton, a Hampton Inn, and a golf course. I don't golf and I'm not a big brand guy, but I had the most amazing experience working with this gentleman. He put this portfolio in my hands and said, "I need you to help me with my hotels. And we haven't been doing that well, and I feel like they need to be repositioned, but I don't know what to do." And so I became the owner's rep. We did a $5 million PIP on the Four Points, which was on the verge of being kicked out of the Starwood system. We created the second Best Western premier in the country, and we chose Best Western because we were essentially allowed to do whatever we wanted. We could create an independent hotel and fly under their flag.
And so I brought my colleagues along with me. I'd been working with this great couple to do branding and marketing on our smaller hotels and a friend of mine who was a residential designer and we repositioned that Four Points into the central hotel and conference center, Best Western Premier Property, and just learned so much about brand standards and working with larger companies. And we really solidified our team from design operations and marketing and branding perspective doing that project. So it turns out it worked out really well. It was the number 47 hotel in Harrisburg today. It's the number two hotel. What we figured out is that we really wanted to work together, these four folks and I. So that was my last consulting job. I got tired of chasing the next one. I feel like that was 2011.
So we started looking for properties. And I pitched to these guys. I said, "Guys, why don't we do this? Why don't we just start a small collection of boutique hotels? We've got operations, we've got design, we've got construction, we've got branding and marketing. It seems like we've been doing this for the last 10 years. So why don't we just get into the game and do it?" During that time, we were able to work with other people to really pull our vision together to launch Lark in 2012.
Dustin Myers: Yeah. That's a great story of the journey there. Great insight. You can definitely tell that there's something unique and different about Lark Hotels and the way that, like you said, they're designed, how they're operated. It's just something really special there. I'm curious, what are some like evergreen pillars or guiding principles or just ways that you keep your team and the brands that you have in your collection aligned?
Rob Blood: I'm going to talk about that from two perspectives. One, I'm going to talk about it from a hospitality perspective because that's who we are. We always talk about the fact that the building in the design is just the foundation of what we do, but the people and our hospitality and the care that we show is what brings people back. And we always are much more proud about reviews that we read and feedback we get when guests are talking about the connection with our hosts and our housekeepers and our guest experience team, when they talk about a great mattress or heavenly sheets or whatever it may be.
Everything that you do in a hotel or restaurant or hospitality environment should tie in some way back to the story that you're trying to tell

Rob Blood
So for Lark, the core of who we are and the thread that connects our hotels is the story and soul that we tease out through design, architecture scent, service, sense of place, food, programming, and personality. We want to be the antithesis of the standard box hotel where you walk in and you could be anywhere in the country. And I think there's a place for those, for the business traveler, but even now I think people are looking for unique. And so while no two Lark hotels are alike, they do all have a feel about them that would allow you to identify them as a Lark. And I think that's because we spend a lot of time developing the story. And this is something that you guys do so well through your branding and storytelling that I think you understand really well what I'm talking about, that the notion that everything that you do in a hotel or restaurant or hospitality environment should tie in some way back to the story that you're trying to tell. And so I think that's the common thread on the overall philosophy.
We always say that Lark Hotels embraced the locations they're in, but in playful and unexpected ways. Sense of place with imagination, touch of mischief. We want to be in iconic locations. We want people to have attentive service when they want it, but privacy when they don't. And we really like to play on the idea of the nostalgia that you feel when you have had a great experience, and that goes to the people as well. So that's one piece. And then our sort of pillars of hospitality are the idea of authentic interaction, care for our guests and the team and validation. And so care, authenticity and validation are all things that we try to do and instill on a daily basis in our hotels. And that shows in a lot of different ways.
At the very core of humanity, as I think how we feel when we're validated when you walk into your favorite restaurant and you don't have to ask for your first drink or the bartender asks how your day was and knows your kids. And so there's nothing better than when you walk into a hotel and you're recognized on a human to human level. My friend, Bashar Wali, always talks about, "We're not ladies and gentlemen serving ladies and gentlemen anymore. We're just humans trying to be hosts for other humans." And I think that that's one of our cores as well.
Dustin Myers: Yeah. That's really fascinating and I think that that comes through in the properties that we've seen. How has that been challenged or how do you see that evolving in light of the recent pandemic and just the shift to the industry?
Rob Blood: Yeah. Good question. And that's one question we've been asking ourselves a lot. In fact, I was just talking with Peter who's our CEO this morning about that. And he said, "Rob…" We've been asked that question a lot and we're asking ourselves that question a lot and I truly think it's not going to change that much. Our cores are going to remain the same. And I think that what we might have to add and what we've been talking about a lot in that core: care, authenticity, and, validation, but we're going to have to add a layer of transparent, cleanliness will have to be like a fourth pillar there, but I do think that people can be validated and we've moved in so many ways to a digital world that the hotel industry hasn't caught up with.
So we're used to communicating with each other by text. The last time I picked up my phone and I didn't know what the number was, I can't even remember. I think that we don't even care to get voicemails anymore. So I think that the world has shifted and now we follow a little bit. Just before the pandemic occurred, we were getting ready to roll out 24-hour texting at all of our hotels. I think that people are accustomed to interacting in this way and we can still provide care and validation and authenticity through digital means. We're still going to be working to be socially close while remaining physically distant to our guests.
And so while the logistics may change a bit and certainly the check-in procedure and initial guest touch points will be more separate than they have been, I think it's just about making sure that warmth, kindness, and care can be translated through words that are typed rather than smiles that are behind masks. I believe so much in the people that we work with that you'll be able to stand in one of our hotels, close your eyes and still feel the environment even if there's a plexiglass shield or you have to see the smile in her eyes instead of on our mouth.
Jeremy Wells: Yeah. it's going to be really fascinating to kind of see and everyone has their own predictions about what the future of hospitality is going to look like and technology, as you mentioned, I think is going to be a huge piece of that. It's a great segue, I think, into kind of one of our final questions about the future of the industry. What does that look like to you? What things are exciting to you about the future, like potential opportunities? Do you have any insight there that you could share?
Rob Blood: I think so. You'll have to tell me if it's good insight or not, but I'll share. I think the future of the industry is more in our space than large convention hotel space. I think that larger is not necessarily better in this thing that we call the new normal. I feel that travel and the hospitality world will certainly rebound. It's one of the oldest industries in the world and I do feel like there's a path to recovery. And I think once we recover, maybe some things will shift a little bit. I don't think that this is a one or two-year situation that we're going to have to adapt to. I think that things will be different for quite some time. And I think what that means is people are going to travel to places that they trust, that they have the connection to, that they've been before. I think certainly in the near term people are going to be more comfortable getting in their car and driving somewhere than getting on a plane, a train or a bus.
And so I think that regional travel is going to be very quick to recover as compared to longer trips or longer distances or international travel. I think that for me personally, while I do believe that I have trust and I feel trust in brands like Marriott and Hyatt and Hilton and I trust that if I traveled to one of their properties, it's going to be clean. I still think that I will feel more comfortable at smaller properties with fewer people in places where I can get to my guest room by going on the stairs instead of the elevator. So in the last couple of weeks, we've had a lot of inbound interest from larger groups who are interested in getting into smaller hotels. And so I see that as a direction that the industry is going to go and to an extent it was going in that direction anyway.
You see in the 30 Marriott brands or however many they have, there are some small, independent like brands in there, same with Hilton. I stayed at a place called The Wick in Hudson, New York, which is a 50-room Marriott property. That's a place that they never would have played 10 years ago. And so I think it's going in that direction anyway. And I think that it will go, I think, smaller, more intimate and controlled environments in secondary and tertiary markets. I think we're going to see a lot more interest from the big players in those spaces.
Dustin Myers: Yeah, I agree. I think we've been seeing that trend and this is just going to accelerate it so much more. So good on you for kind of being already headed in that direction because I think it's going to be really good. I'm excited to see how it evolves and how it looks 5, 10 years from now.
Rob Blood: Jeremy, the one other thing I was just thinking about, I feel like in some ways what this time period has done for us has cemented some of the values that the countries had before, the importance of family, the time we spent together, and I don't think that's going to go away. I hope it's not going to go away. And so going back to that piece about nostalgia that I was talking about, I feel like there's already the idea of nostalgia around the freedom of the open road and the idea of a road trip, rolling down the windows, letting the music blare, your hair's flying. And I think that multipoint itineraries could become an interesting travel opportunity. For us, start out in Newport, Rhode Island, head to Portland, Maine and then get up to Stowe, Vermont on a week long road trip with your family. I think that nostalgia for the freedom to move about is going to inspire travel, again, the regional travel that we just talked about.
Jeremy Wells: Yeah, definitely. I'm sure there'll be some sort of resurgence of like the roadside motel and things like that.
Jeremy Wells: Rob, coming into our final question here, you briefly kind of talked about the insights into what you think could be the future of hospitality as an industry. What about the future of you and future of Lark? What do you guys have in store? What excites you about that?
Rob Blood: Thanks for asking. I think the most immediate thing that comes to mind, I've got a couple of things to share. We closed on a portfolio of inns in Kennebunkport, Maine. They're actually the neighbors to the Captain Fairfield that we talked about at the beginning of our chat. What I viewed as a once in a lifetime or perhaps a generation opportunity came about were three other historic Captains inns in our neighborhood came available. So we purchased them in January, which certainly in retrospect, wasn't the best timing to close on a portfolio of inns. But we've been able to pivot and we're going to be bringing them into a collection called "The Kennebunkport Captains Collection". It will be 62 rooms across 4 buildings. These beautiful historic ship captains' mansions. And where Meg and our son and I, our baby boy, we're just up in Kennebunkport this weekend, staying at Captain Jefferds Inn to begin the design process. We have our own design company called Elder & Ash. And so we were just diving in and spending the weekend there was a great change of pace because we've been thinking about logistics and how we can keep people clean and safe and how we check people in virtually, but to shift our focus to what's next from a creative and design perspective was really refreshing and regenerating.
So we're going to start construction there now instead of the winter because we really have very little business to speak of. And so we figured why not just get it rolling. That Kennebunkport Captain's Collection is our next project, but we've also been working steadily to develop a pipeline of projects in the Southeast, which we're going to turn our focus back to. We're looking at opportunities in Savannah and Charleston and Beaufort, South Carolina, and feel like there's a real opportunity for us to expand the Lark footprint to the Southeast and the mid-Atlantic in a similar fashion to what we've done in new England. So we're just going to keep doing it. We're just going to keep doing what we're doing. We are working on the rollout of a couple new brands that it's still a little too early to talk about. One will be a hard brand and one will be a softer collection brand as well, like Lark. But I think that in this time of uncertainty, we're pretty excited about opportunities that are on the horizon for us.
So it's going to be interesting to see what happens. I've listened to your other podcasts and have been listening to a lot of other people and the reality is none of us really know. We're only speculating and hoping. All I can say is to the T, everyone I talked to is excited and ready to move things forward in a safe way, and we're right along alongside them. So I appreciate the opportunity to have spent some time with you guys.
Dustin Myers: Thank you so much for joining us.
Jeremy Wells: Thank you, Rob.
Rob Blood: You bet. Take care of guys.
Jeremy Wells: I hope you enjoyed today's episode of Future Hospitality Podcast. If you enjoyed today's topic and episode, please leave us a review. You can also find us on Instagram @FutureHospitality and on Facebook by searching for Future Hospitality.