Our team of hotel branding experts guides you through our proven process to help you conceptualize your brand, position it within your market, and ensure that your message will be one that resonates with your target audience.
Our creative team creates unique narratives that stir the soul and create deep impressions, through extensive research, engaging workshops, and purposeful design. By helping you design memorable spaces and top-notch experiences, we ensure that your story strikes a chord with your visitors from the very moment they enter your hotel.
We work alongside owners and operators of hotels brand such as:
Hotel Brand Design
Before even entering your hotel, guests will find you through print and online listings, website, review sites, hotel booking platforms, and more. Because of this, it's extremely important that each and every channel is clear, concise, compelling, and consistent. Through our branding process, we help you create the guidelines to ensure that your brand is properly presented with every touch-point.
E-Book: "A Brand Worth Booking"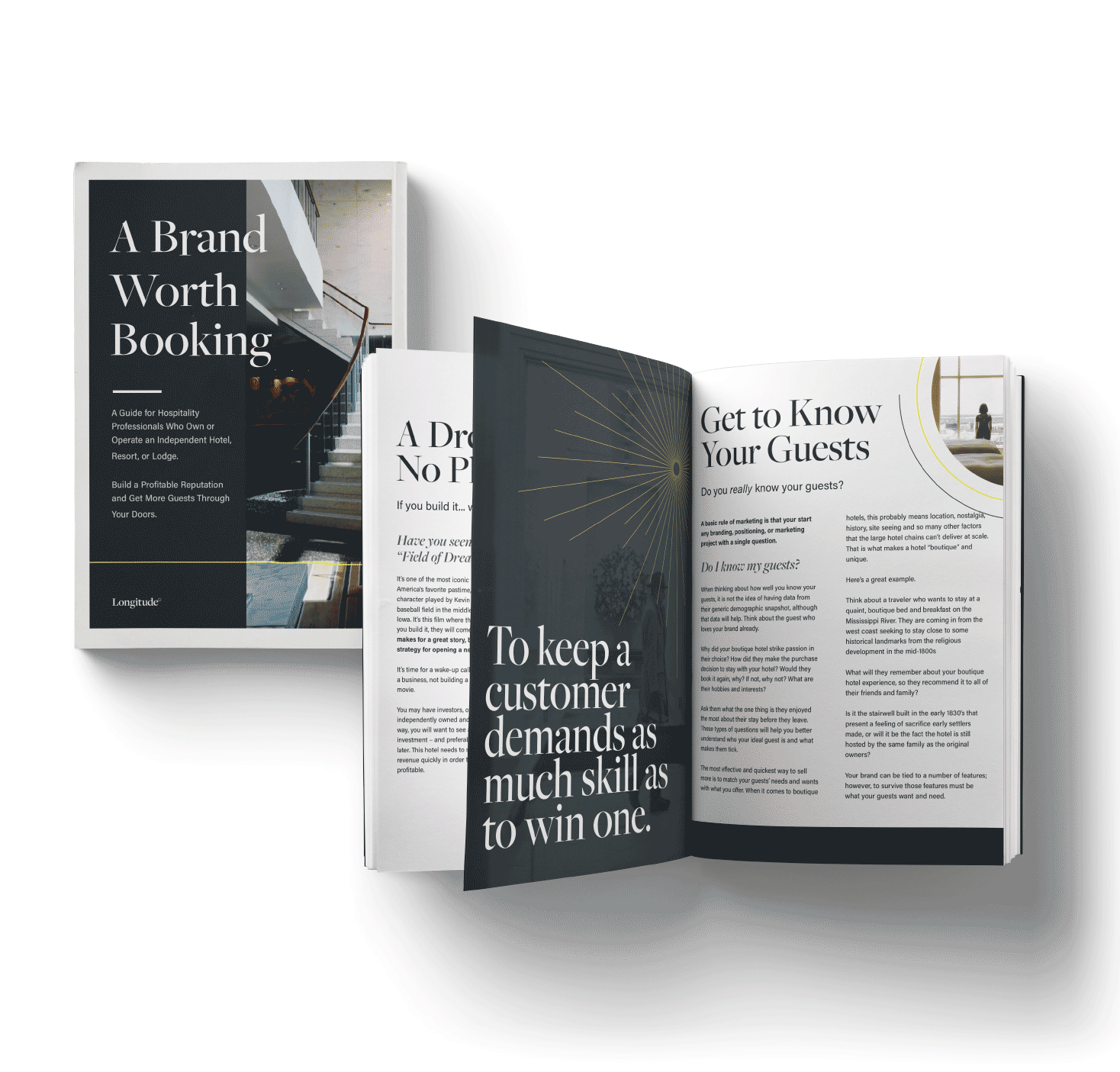 Free E-Book for Hoteliers
Learn more about the importance of branding for a successful, purposeful, and profitable hotel.
Contact Us
Send us a message: