13 Marketing Ideas for Hotels
February 24, 2021
Jeremy Wells
Gone are the days when businesses needed an innovative and revolutionary product to succeed. In the current oligopoly market, where brands offer similar products or services, marketing can be the difference-maker. And it is no different with the hotel industry as well. Different hotels offer almost similar services but it is marketing and brand promotion that make all the difference. Thus, hotels need to ensure that they catch the eye of intended customers to survive in the industry. Let's dive into the top 13 marketing ideas that hotels need to adapt to in the coming years.
1. Master Your SEO
When people visit unexplored places, it is often search engines that help them in their travels. Almost 80% of people tend to browse a search engine before making hotel bookings. Thus, hotels need to make sure that they are easily found on popular search engines. Their site and content should be SEO optimized by duly hired professionals. The more easily your hotel can be found on the internet, the more footfalls will it see.
This requires effectively developing your website and keep adding and optimizing content according to changing needs of guests. Also, encouraging guests to add reviews of their experiences with the hotel brands, will stimulate the smart search engine AIs to show your desired results. You can use tools such as Yext, MomentFeed, and Google My Business to optimize your SEO for local searches.
2. Partner with Popular Brands
Hotel in itself is a standalone institution of comfort and luxury and is sufficient enough to sell itself. However, in this environment of booming brand growth, it is important not only to survive but also to make an impact. In this quest, hotels can partner with a popular and local brand to boost their market presence. Taking a step further, hotels can look to sponsor local events that serve as a brand promotion at low costs.
For example, a popular hotel can partner with a local high-end spa to lure more guests. However, it is important that the brands with which the hotel partners is already a well-established and known entity. In a nutshell, hotels can use the superior market position of another brand to leverage their position.
3. Make Your Hotel "Instagram-Worthy"
It is now a well-accepted fact that social media marketing is the future of brand marketing across businesses. Thus, hotels need to create and sustain a social media brand image. And Instagram is the biggest social media promotion platform available. Thus, hotels should strive to make their properties more Instagram-worthy. This can be done by engaging local designers to design your interiors or offering exclusive amenities.
Hoteliers can choose exotic locations (especially ones close to nature) to equip themselves with a USP. Making your interiors and rooms more snappable by the right lighting can be a simple yet effective way of achieving this end.
4. Supreme Customer Service
Gone are the days of traditional customer service over the call or in person. Customer service starts way before the customer checks in and continues even after he checks out. Hotels should ensure that they hire customer-friendly staff.
Additionally, the internet is the primary platform to solve your customer grievances. The past few years have seen the growth of Twitter, Yelp, TripAdvisor, and others as customer service platforms. People post about their grievances and brands interact with them on these platforms themselves to solve their problems. This is a fine example of changing needs of the modern customer.
Thus, brands need to resolve customer issues as fast as possible and try to add a tinge of personal touch while answering their queries. Enabling direct messages to solve complex customer issues can be a step towards this personalization.
5. Virtual Tours
Innovation and technology are the future of the hotel industry. And virtual hotel tours are a part of this modern innovation. Guests can now see a glimpse of hotel space from the comfort of their homes. This can be an effective promotional tool for hotels as they can effectively portray their amenities. Guests can get a holistic view of the property and make better-informed decisions. This enhances the hotel's realms of virtual marketing, expanding its base of potential guests. The benefits of brand presence outweigh the cost of setting up the virtual tour.
6. Promote Your Location
Hotels are an essential by-product of tourism, they are a "stay" and not a destination in themselves. Although some large brands have started to break this trend, there are still many hotels that depend on nearby tourism. Thus, instead of marketing your hotel and amenities, hotels can look to advertise the tourist spots nearby. Advertising and promoting the location in itself will increase the number of guests visiting the hotel.
7. Personalized Marketing
Personalized marketing involves displaying the content according to specific user needs and preferences. This involves a huge amount of data mobilization and analysis. However, showing customized content according to user browsing habits can trigger higher clicks on the hotel's web pages. Although this can require a lot of research and financial expense, personalized marketing is the future of business marketing. Brands need to make the guests feel special, especially in the hospitality industry and personalized marketing is a step ahead in that direction.
8. Remarketing
It is often seen that potential guests visiting your website do not materialize into actual guests. However, whenever anyone visits your site, the relevant data is stored in the device as cookies. And hotels can use these cookies to Remarket their service.
The idea behind remarketing is to remind the customer of his unfinished potential booking at the hotel's website. Remarketing involves showing ads of specific products to specific customers. This enables brands to advertise the exact product to the exact customer. This goes on to increase the brand's credibility and higher booking rate eventually.
9. Explainer Videos
Video Marketing has now been taking innovative forms and explainer videos are the latest addition to this. These are short videos describing the brand's products and services. With time, hotels should also incorporate such videos on their websites and over social media. Animated explainer videos are also a catchy trend. These capture guest's attention and increase the hotel's social media interactions. A collection of these story-oriented explainer videos can increase brand knowledge and presence among potential guests.
10. Influencer Marketing
With the rise of Instagram, we have also seen the rise of influencers. They are popular individuals who can influence customer buying decisions. Hotels can collaborate with these influencers to promote their spaces. These are way more effective than the traditional brand ambassadors. Hotels can invite influencers to create exclusive content at their hotels and resorts.
With most of the target customers being millennials, influencers can be effective as they have a huge following among the young audience. Thus, influencer marketing is catching on as more and more brands reach out to popular Instagram and Tik-Tok content creators.
11. Chatbot Experience
Chatbots are a gift to complex business models. It not only makes hotel management convenient but also offers a unique experience to guests. Some AI-powered chatbots learn over time from human interactions and reduce response time. It can handle both bookings and customer support and makes it easy for guests to interact with the hotel.
This is an effective way of convenience marketing. The more convenient it is for people to approach and interact with your brand, the more successful it can be. Thus, chatbots not only saves time but it is also an effective mode of marketing.
12. Local Marketing
In these Covid times, travels have become inconvenient, especially long-distance travels. Thus, hotels need to shift their focus to local customers. This might call for traditional forms of marketings. Hotels in such cases need to develop as a destination in themselves with luxurious amenities and exclusive locations. Hoteliers should market the experience rather than the hotel.
Marketing over local modes of communication can also come in handy to lure nearby guests. Offering loyalty rewards and off-season discounts and cashback can also attract local customers.
13. Promoting User-Generated Content
Hotels do not need to fret much about promotional content these days. That task is done by the guests themselves. They like to share their experience with their friends over social media. All hotels need to do is to set up an active team for social listening that tracks down all social media mentions and actively shares these user-generated content on their social media.
Developing social media interactions with guests and encouraging them to post more about the hotel, goes on increasing the hotel's social media mentions and serves as a cost-effective tool of marketing. This also encourages guests to interact and feel comfortable with the hotel brand.
Conclusion
To conclude, the hospitality industry needs to adapt to the changing marketing needs to sustain itself in the industry. Although, hotel amenities and services still drive the re-booking ratios, marketing the service can not be overlooked while capturing new markets. Thus, hotels should be proactive throughout all channels on the internet and social media, which is now a premium marketing platform. Using any of the above-mentioned marketing ideas for your hotels will help you achieve the goals and outcomes you're looking for.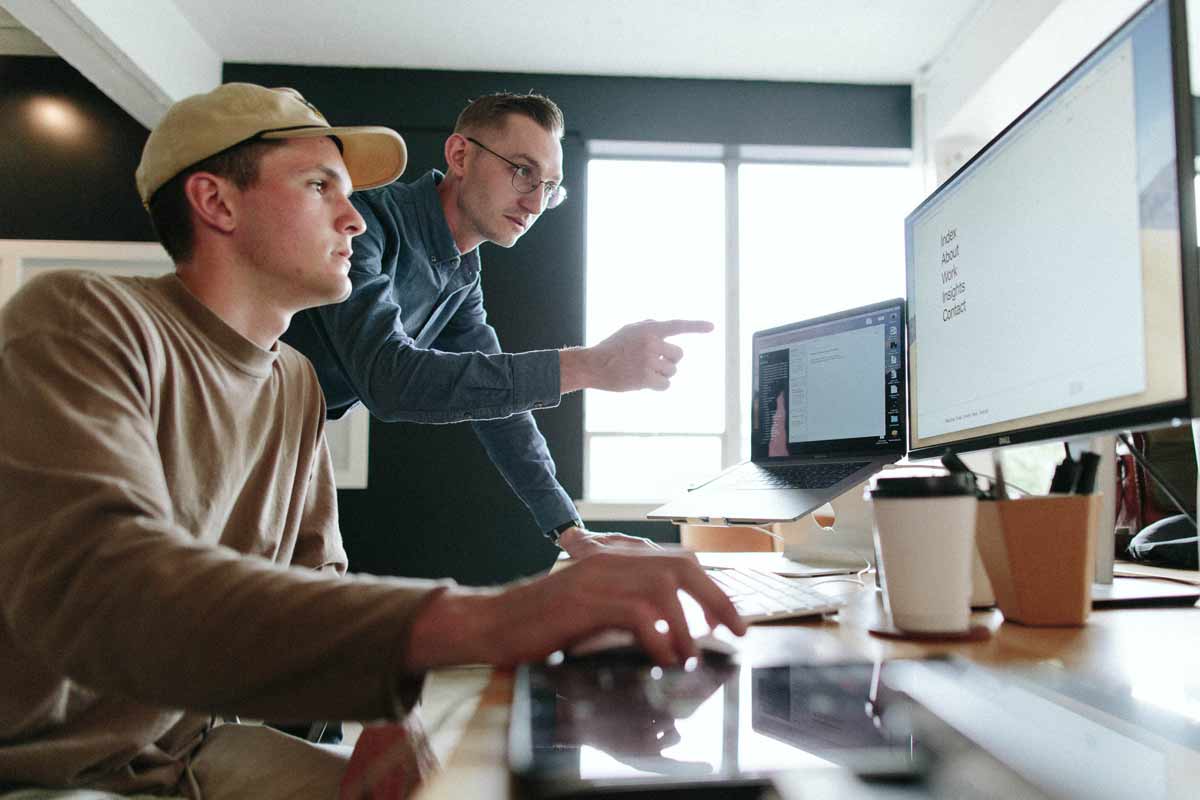 Connect with Longitude°
Searching for a hospitality branding agency to partner with on your next project? Fill out the form below and let's talk. Or you can email info@longitudebranding.com
Jeremy Wells
Partner at Longitude°
Jeremy is the author of Future Hospitality and Brand Strategist at Longitude°. As a member of the Education Committee for The Boutique & Lifestyle Leaders Association (BLLA) and a content contributor to Cornell University's Hospitality Vision and Concept Design graduate program, he is a committed thought leader in hotel branding, concepting, and experience strategy.