A book from Longitude°
In its purest sense, the purpose of this book is to help you understand the significance of making people feel good. True hospitality. Without this core foundation for your business, I believe that you'll be fighting an uphill battle that you don't need to fight. If your business means anything to you, then you need to make it mean something to others.
Impactful brand experiences that drive sustainable growth, happier guests, and inspired staff.

Written by Jeremy Wells, published by Longitude°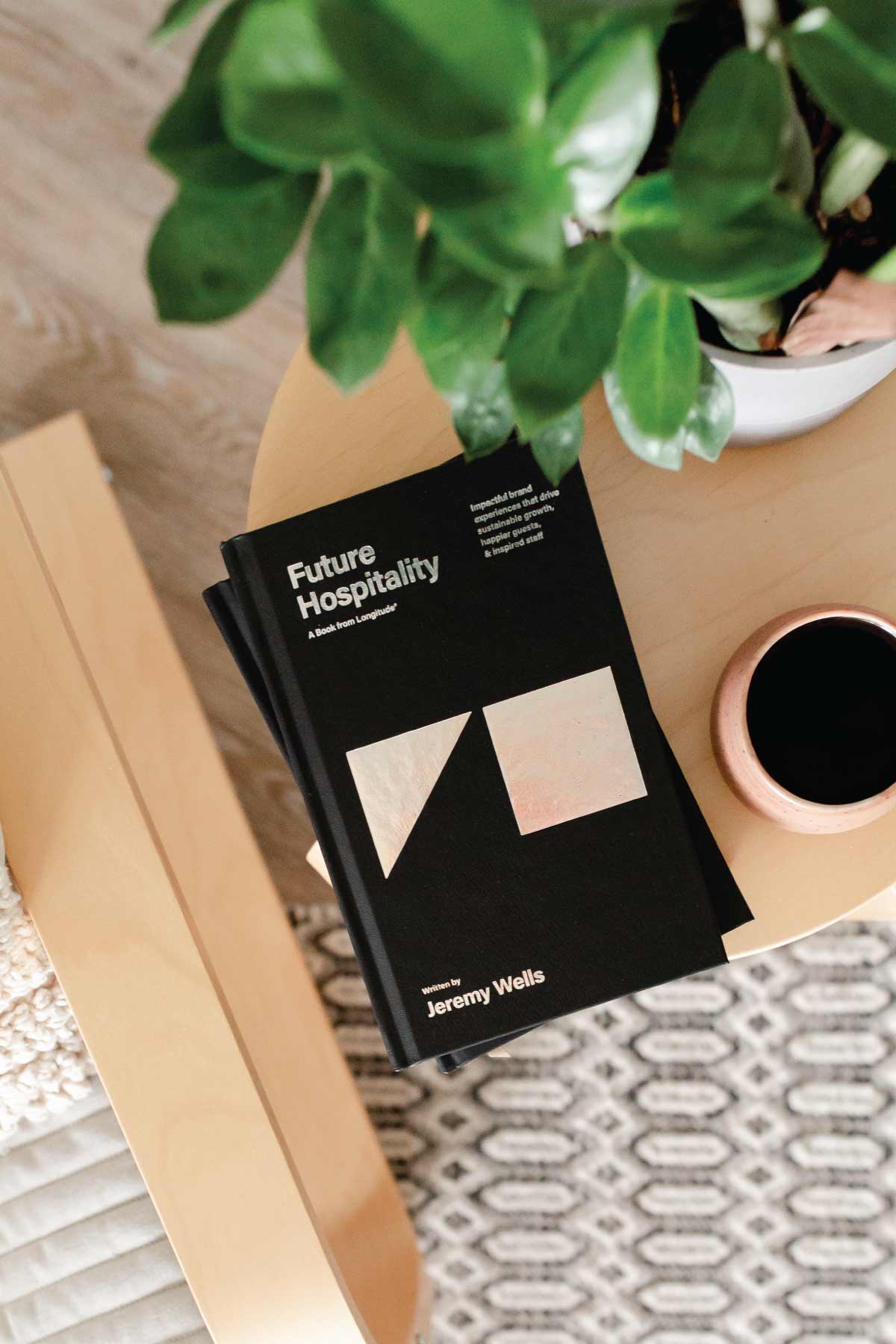 Order a Copy
If you'd like a copy of Future Hospitality, you can order a 2nd Edition copy on Amazon.