Stronger Than Before: Relaunching a Hotel in a Post-Pandemic World
March 25, 2020
Jeremy Wells
While a hotel bubble was building, many industry leaders predicted 2020 would be a year of steady growth for the industry. However, the curveball that is coronavirus was unexpected for most of us, and it could mean a permanent shift in consumer perceptions and behavior related to travel, lodging, and tourism—forcing the hotel bubble to burst, but in a way that no one could expect.
This pandemic hit hard and fast, and I hope it will end just as quickly. However, it won't be without industry-wide casualties. The hotel, travel, and tourism industries are among some of the hardest hit. These industries thrive on community, travel, and social activity — so when a new concept of "social distancing" was introduced, of course, there's going to be trouble for us all.
The industry has been blindsided by this pandemic and has quickly learned that being comfortable and complacent will no longer work. We must be proactive, not reactive.
Economists call unexpected events such as these "black swans." These are moments in time that alter how we live our day-to-day lives. Think of 9/11 (2001), Global Financial Meltdown (2008), BREXIT (2016), or the "Dot-Com Bubble" bursting (2000). Black Swan events are tough to predict and have far-reaching implications, so people should always presume that a Black Swan event will take place and prepare accordingly.
However, before we begin planning, let's recap the impact this event has had on our industry and what we can learn from it.
The Impact on Hotel, Travel, and Tourism
"The coronavirus has already had a more severe impact on the hotel industry than Sept. 11 and the 2008 recession combined."

Chip Rogers, AHLA
The American hospitality industry has asked the Trump administration for $150B bailout. Leaders in the industry have claimed that half of existing US hotels could close within the year without help. $100 billion of the planned bailout would go towards maintaining jobs, while the remaining $50 billion would go towards debt service.
Data insights from Smith Travel Research stated, "analysis based on the impact of the 2003 SARS virus indicates the Wuhan coronavirus could result in nearly 8 million lost hotel roomnights through the end of 2024." The coronavirus could cost the travel industry $10 billion.
Layoffs
The unemployment rate is predicted to rise to 6% by mid-2021, up from 3.5% in February 2020. (IHS Markit).
The economic impact could be substantial according to Oxford Economics research for AHLA. Millions of hotel-related jobs will go away. A 30% decline in Occupancy would result in roughly 3.9 Million total jobs loss. A 40% decline in occupancy could mean the loss of 5.2 million total jobs.
Room & Event Cancellations
Dramatic drops in Occupancy Rate, ADR, RevPAR
As of March 19, 2020, The Occupancy Rate in the USA is down 32.5% from the same week last year. 4 million hotel roomnights will be lost in 2020 alone.
The original projections for 2020 hotel industry growth (prior to COVID-19):
-0.8% Occupancy
0.7% ADR
$86.63 RevPAR
The COVID-19 downside forecast:
-10% Occupancy
-10% ADR
$69.78 RevPAR (RevPAR recovers by 2022)
The severe COVID-19 downside forecast:
-15% Occupancy
-13% ADR
$63.44 RevPAR (RevPAR doesn't recover even into 2022)
What Can We Learn from the Crisis?
Hotel design and architecture
Hotel design and hotel architecture may never be the same. Especially regarding large, public spaces. I believe that the way that guests interact and access your property will change due to consumer needs, and potentially even government regulations. Now is a time to be planning for these types of experiential changes so that you aren't caught off guard if, and when, that time comes.
Consider smart-accessibility for the masses such as voice-activated room entry, touchless elevators, hands-free check-in, and check-out. Think about introducing room designs that include a touch-free bathroom and shower layout.
The new challenge that we'll face is finding a balance of "isolated concentration, and productive, meaningful collaboration."
Communication is paramount
Preserve promotions and digital platforms during the outbreak. Consistently respond to any requests from government, organizations, business groups, etc. to help maintain a positive image to the general public.
The emphasis of marketing will be on ensuring travelers have a clean, secure atmosphere for safe and efficient travel during the recovery period until the pandemic subsides.
Channel management can depart from previous patterns, for the time being. Increasing hotel bookings may not be your sole focus right now, because there likely won't be many travelers booking reservations these days. The most critical thing is to make the most of each channel to anchor your hotel's brand, position, and image in the marketplace—accomplished with key, strategic messaging.
That way, you can expect a marked improvement in hotel productivity after the end of the outbreak and a shortened length of the recovery process.
Flexibility in Food & Beverage
Food and beverage is no longer an after-thought for hotels—at least it shouldn't be. The experience of a hotel property can be greatly elevated with the thoughtful implementation of a café, restaurant, or rooftop bar. But, we mustn't stop there. Off-premise dining is growing and will continue to do so.
Just like the most successful restaurants have adapted to this shifting consumer trend, so must hotels.
The future of successful, pandemic-proof hotel F&B programs will leverage things such as catering, to-go menu items, and 3rd-party delivery.
Contingency & Crisis Planning
As we've seen, things can change quickly, so we need to be better prepared so that we aren't caught in this same position again.
The government is preparing for a variety of scenarios, from small changes to a serious and extended response to the pandemic, and companies are being asked to show these very same precautions.
Identifying employee categories that are important to business (either payroll, distribution or manufacturing) and determining what will be required to fill these positions ensures that companies will be ready for serious effects.
Consider what will be needed to operate, in terms of facilities, processes, and goods and understand how that can be achieved with a reduced number of workers and how the company will continue to work without a physical office.
The strategy will include a number of alternative options, outcomes, and instructions for all facets of the company. Preparations that discuss how workers interact and aspirations will be crucial in such times of crisis during such a drastic shift in operation.
Know where to cut costs
While the idea of efficiency and sustainability isn't new to the hotel industry, we need a renewed mindset around what it means. We must put an emphasis on efficient, yet elegant solutions. Knowing where, and how to cut costs without reducing standards—but maintaining value. Through difficult times, we should still ensure that we're doing everything to keep customer satisfaction high.
Creating a Plan for the Future
As we move forward towards a future, one that is free of COVID-19, we should learn from our mistakes and oversights. If we do, we can emerge stronger than before.
The strongest steel is forged in the hottest fires.
Reimagine Your Space
What should a guest experience look like in light of "social distancing," how should your hotel's design be updated, or adjusted?
How should public spaces be utilized and designed?
Is there room for technology to help better leverage touch-free access throughout your property?
Dial-in Your Position & Brand Strategy
Some hotel brands received a tremendous amount of support during this crisis. Their loyal fans went to bat for them, helping them through this difficult time. Even staff were "all-hands-on-deck" and rallied together to come out stronger in the end. Unfortunately, there were many brands that didn't experience this.
If your hotel didn't experience this, you should be honest with yourself and ask the difficult question, "Why?"
This cannot be an afterthought, and will need proper attention and focus:
Know your precise position, and have a pivot strategy and action plan.
Ensure you're connecting with your guests on more than just basic needs.
Make sure you're communicating that effectively through the right channels.
Stay Connected to Your Guests through Social Media
Crisis moments aren't a time to go silent to your audience. Hotels can still maintain a strong relationship with their guests even in the midst of a difficult time. Show the human side of your business, get raw, authentic, and real. Appealing to your guests' emotionally, solidifying your relationship with them.
Leverage your hotel's social media to share updates
Respond quickly to guests
Communicate new safety/health initiatives
Create content that will help people. (e.g. video recipes from your chef, home workouts, housekeeping tips, behind-the-scenes videos of your team, etc.)
Social networking is a strong method for creating a community, communicating with the guests and sharing brand messages. People are spending more time browsing through their feeds and posting updates online and on social media. This makes social media a great channel for any brand and during unexpected times.
Even beyond these unique "crisis moments," it's a great time to look at your social media strategy as a whole. Are you building relationships with your guests or just posting the bare minimum content possible. What sort of message and perception does your social media presence communicate? Be honest with yourself.
Create a Solid Crisis Strategy
Update your SOPs for crises and pandemics
Plan for ongoing staff training for future crises like this.
Have a strategy for other customers to which you could pivot your focus?

Construction, Oil & Gas, Trucking, Railroad, Water Treatment Plants
Medical workers, Healthcare, Traveling Nurses/Doctors
Military, National Guard, Government workers, FEMA
Financial Buffer
Many companies don't have the financial reserve to pay employees if sales dry up for a long time. And although larger public corporations might have access to capital, they do have shareholders needing to see the bottom line from the executives.
Plan for unexpected "black swan" events like this in the future.
Create a plan to set aside emergency working capital.
Your recovery plan shouldn't solely rely on governments to bail you out.
Ensure That Your Revenue Management Strategy is On-Point.
Times like these are when hoteliers are tempted to slash room prices, and giveaway anything they can to survive. However, that may not always be the answer. Smart hotel revenue managers understand that you should follow the market on the way down, and lead the market on the way up.
"When cancellations were coming through fast and furious, supply skyrocketed and prices fell," said hotel consultant Chris Hunter, "When people realize that we've made it through this crisis, at least for the time being, they'll begin booking their summer vacations and the reverse will happen. Bookings will increase, and prices should increase. I say 'should' because I believe the majority of hoteliers will be sleeping—caught off guard. They'll be so excited that bookings are coming through again that they won't raise their rates to match demand. As a consultant, the biggest mistake that I see hoteliers make regarding revenue management is not raising their rates high enough during times of high demand."
Have a constant pulse on your Compset
Understand your room cost
Look into the future forecasts
Plan for Hotel Debt Deferment & Modifications
There are many hotels that don't have the cash flow to keep their operations afloat. Even large hotel companies are pursuing furloughs for thousands of hotel staff. Other properties are considering complete closure or getting by with a skeleton team. These are times to get back to the basics.
Hotel owners and investors should be sure they have a way to leverage a moratorium or a deferment of debt payments, to help survive these types of crises.
Ensure your loan is properly underwritten
Get a break from loan payments with a forbearance agreement
Request modification to your payment from your lender
Conclusion
The road ahead is difficult and the horizon may be hard to see. However, it will end—eventually. Now isn't a time to sit on our hands. The leaders and companies who are purposeful, driven and tenacious through this time will be the ones who emerge leaps-and-bounds ahead of their competitors. Leverage this time. What many consider a dark, hopeless time for the hospitality industry can be turned into a vibrant time of growth for others.
Stay strong, stay hopeful, be encouraged.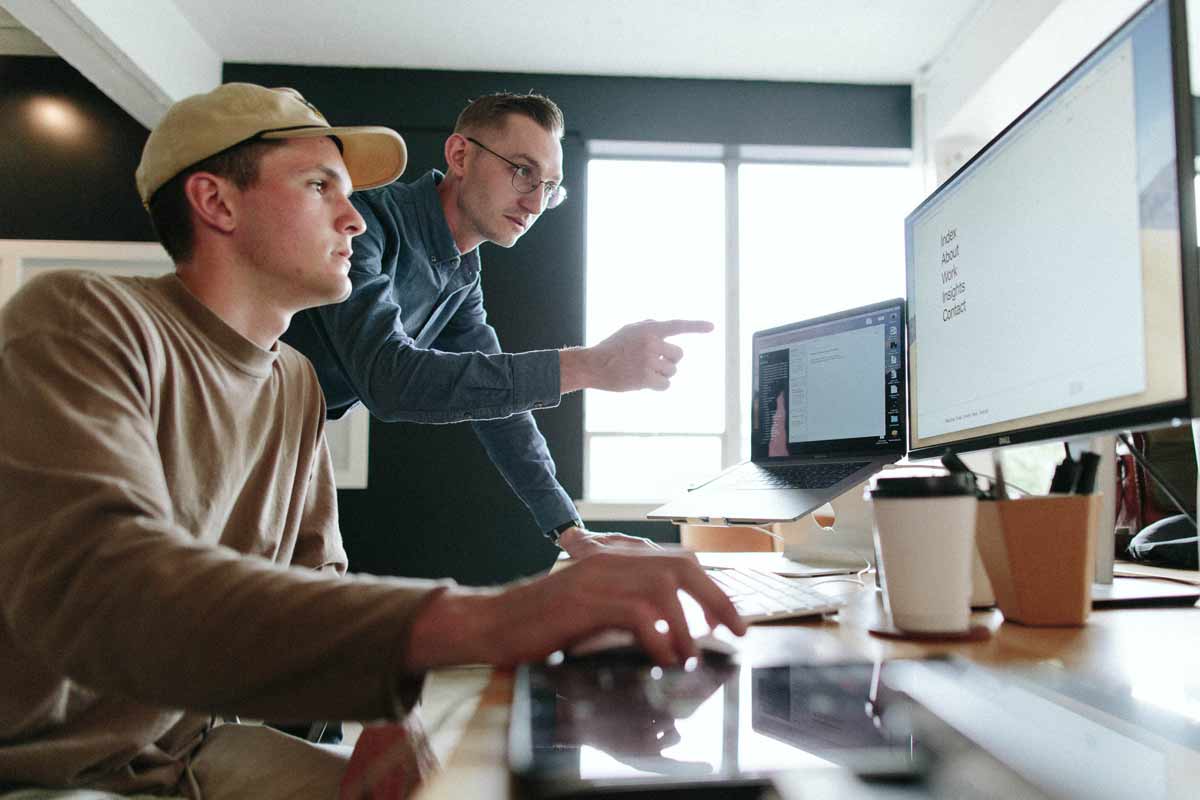 Connect with Longitude°
Searching for a hospitality branding agency to partner with on your next project? Fill out the form below and let's talk. Or you can email info@longitudebranding.com
Jeremy Wells
Partner at Longitude°
Jeremy is the author of Future Hospitality and Brand Strategist at Longitude°. As a member of the Education Committee for The Boutique & Lifestyle Leaders Association (BLLA) and a content contributor to Cornell University's Hospitality Vision and Concept Design graduate program, he is a committed thought leader in hotel branding, concepting, and experience strategy.