The Intersection of Art, Design, and Hospitality
February 2, 2020
Jeremy Wells
As competition increases in the hotel industry, new trends are continuously emerging. One of the latest trends is incorporating "art" as a business strategy for hotels. While that might seem strange, since "art" has been around as long as there have been people, it is an effective strategy for developing a stronger hotel brand. This article will walk you through how art and design can impact a hotel's business, benefits of this strategy, and examples of hotels that are already incorporating this strategy.
As we consider the trend, it really isn't all that "out there." Modern businesses understand that it is critical to understand what customers are looking for and deliver on those expectations. When a customer visits your hotel, he or she is likely looking for an "experience" – either of the region, local culture, or just a getaway. Your specific location and demographic probably determines which one of those is the truest.
Art is a way to provide an experience beyond just a place for your customers to sleep at night.
For hotels, this "art" is going far beyond a couple of nice pictures in the rooms and lobby to help with interior decorating. Some hoteliers are including art installations in unexpected places to offer another aspect of the guest experience.
Does hotel art matter in the hospitality industry?
You may be thinking that many people are not likely to choose a hotel solely based on what hangs on the walls – and you might be right. Especially if the offerings are basic color-coordinated prints.
However, when you incorporate art as an experience and create a cultural component to the art displays, it creates a much more meaningful and memorable experience for your guests. Providing those types of experiences to your guests can lead to high-quality online reviews, as well as word-of-mouth referrals – both of which are essential to the success of hotels.
So while art may not seem like a deal-breaker for a hotel, it can become part of the hotel's identity and competitive advantage if it is incorporated into the overall business strategy.
Developing "art" as a business strategy
Traditionally, the hospitality industry, despite its name, was very focused on providing transactions. A customer pays to stay in your hotel, for example, and you provide a place to sleep.
However, the modern customer expects more. They have a stronger appetite for experiences. What experiences can your hotel provide beyond a room? You might consider art.
When a hotel incorporates local art or a particularly noticeable installation, the art becomes part of the hotel's identity.
Adding art to the hotel experience makes sense. Some busy travelers, such as those who may be traveling for business, can witness local art at their hotel, instead of having to try and squeeze in a visit to an art museum. Local artists can showcase their work so that the art visits in the tourists instead of the other way around. This means you are helping to create a cultural experience for them in addition to your hotel experience.
This feeds right into another trend we've become more familiar with in recent years – the "bizcation." Travelers who are on business but may extend their trip a day or two for recreational purposes. By providing an experience at your hotel, you increase the likelihood of capturing these types of travelers because they can book a stay at your property and visit an art museum – all in one!
Additionally, if you create a particularly impressive art display, your guests may choose to spend time at the hotel exploring it instead of visiting a local museum, for example. This keeps your guests on your property, which means they are more likely to eat at your restaurant, visit your coffee shop, or otherwise spend additional money on your property.
Not only can you keep your hotel guests on your property, but you may also attract tourists to your property, even if they aren't staying at your hotel and locals who want to see the art. Again, each of these types of visitors is opportunities for you to make money in other areas – like your restaurant – as well as create an experience for them so that they do choose to stay at your hotel, or refer others to do so, in the future.
Art as a marketing strategy
Instead of simply incorporating cheap prints and replicas that match your décor as an afterthought, not only do you get a unique design for your hotel, you also get the opportunity to incorporate art into your overall marketing strategy.
When done right, your hotel could even rival art museums. For example, the Gramercy Park Hotel has such a high-caliber art collection that the Museum of Modern Art once took a tour group to the hotel.
Art can give your overall marketing strategy in the following ways:
1. Increase referrals and online reviews
As mentioned above, by providing an especially high-quality and memorable experience for your guests, you increase the likelihood that they will leave a strong review for you on hotel review sites. It also boosts the chance of them referring others to your hotel, as well as coming back again. All of these are essential to the success of your hotel.
2. Competitive advantage
Providing art at your hotel can also help provide a competitive advantage. It can act as a point of differentiation between you and your competitors. It also helps you establish your unique brand and personality.
3. Build your brand
You don't have to invest a ton of money in the art. You can find inexpensive pieces from local artists to showcase the identity of the building or the local area. Any of these helps establish a unique personality and brand. This is what helps a guest truly connect to a specific business or environment, which is what brings them back for more and helps it stick in their mind.
Hotels cashing in on the trend
The Hotel des Artes in San Francisco, California gives local artists full creative control of guest room décor. The artists can create contemporary pieces in each individual guest room. Art includes murals on the bedroom walls, canvas installations, and more. Not only does this add experience and exposure for the artist, but it is also an affordable redesign option for the hotel. The guests benefit, too, as they get exposure to new art forms and artists from the comfort of their hotel rooms.
The Arte Luise Hotel in Germany is another example. It has been open in 1995 and began as an authentic Berlin artists' project. Tourists come from around the world to see art and history at the hotel.
Le Meridien Chambers in Minneapolis has been incorporating art into their guest's experience for years. In fact, at one point, even the bathrooms had video artwork. The hotel features an actual art gallery but also brings art into each guest room through the overall interior design and murals on the walls.
Getting started with your own art
If you are intrigued by the idea of incorporating more "art" into your hotel's experience, here are a few steps to consider as you think about getting started.
1. Develop your strategy
Before you get started, you'll need to have a plan in mind for the art component of your hotel design. Do you intend to have a full gallery somewhere in your hotel? Are you only looking to add unique artwork to guest rooms? What kind of art will you feature in your lobby and hallways?
All of these questions help determine exactly how much art you are going to need, as well as the type of art you plan to curate. For example, if you intend to have a gallery – you can probably invest in pieces in a broader range of media whereas if you only intend to display it in guest rooms, then you may want to stick to murals or paintings.
How much art you need and how you plan to display, as well as your overall hotel's brand, will also play into the type of art you choose to curate. For example, if you are a very high-end hotel and you intend to have a gallery, you are going to need art that is more international and well-recognized. You'll want at least some pieces that are created by well-known artists.
However, if you intend to create a more personalized and local experience, and your hotel brand is more about comfort, restoration, and authenticity, you will likely source art from local artists.
2. Curate your art
Again, how you get art will vary a bit depending on the type of artwork you need for your hotel. If you need higher-end pieces, you might start by contacting art museums in your area. Most art museums have at least some surplus of art in storage and may be willing to let you purchase or lease it. While this may not be the most famous artwork the museum has, it will likely help you gain access to some high-caliber pieces that you might not otherwise have access to.
If you have a particular artist or aesthetic in mind, you might also need to work with an art purchaser. If you do decide to go this route, you will need to be prepared to invest quite heavily in your art – though that may be worth it, depending on your overall goals and strategy.
If you are looking for more local pieces, smaller galleries in your area are a good place to get started. Even if they do not have a surplus of art, they can likely direct you to local artists who are currently creating art that will fit your specifications. These artists may either have pieces ready to sell you that will fit your needs, or you might be able to curate something unique and specific for your project.
Even if you have a minimal budget for this type of project – you can still get started. Consider reaching out to local art and design schools in your area. Chances are you can find some decent artwork to adorn your hotel with from a budding artist at a very inexpensive price. Additionally, if a local student has art displayed in your hotel, they are more likely to recommend your hotel as a place to stay when their family visits from out of town.
3. Incorporate your marketing
Once your art is ready to go – whether that means hung in your guest rooms or in your new gallery – it is time to start marketing it. You'll want to include mention of your artwork in all of your marketing pieces so that guests understand you have an additional offering.
Look at other hotels that are currently utilizing artwork in their own campaigns if you need some inspiration for how to do this successfully.
Conclusion
Competition is rising in the hotel industry – which is causing a lot of new trends to emerge. One of those trends is using art as an experiential component of the hotel instead of just part of interior design. Some hotels are adding full-blown galleries, and others are showcasing local talent throughout the hotel, depending on the hotel's overall brand and aesthetic as well as their goals.
This strategy can lead to increased business, as well as provide a competitive advantage to use in marketing materials. Utilizing this strategy can help customers develop a deeper connection with your hotel and brand, leading to repeat visits, positive online reviews, and word-of-mouth referrals – all of which can only help your business succeed.
If you are looking for a way to make your hotel stand out and put it on the map, consider adding your own art component whether that means building a small gallery or turning over your guest rooms to local artists. You don't have to have millions of dollars to invest in artwork to be successful with this strategy – and not only can it help build your business, but it also helps artists showcase their work. Not only are you further developing your own business, but you are also helping the arts.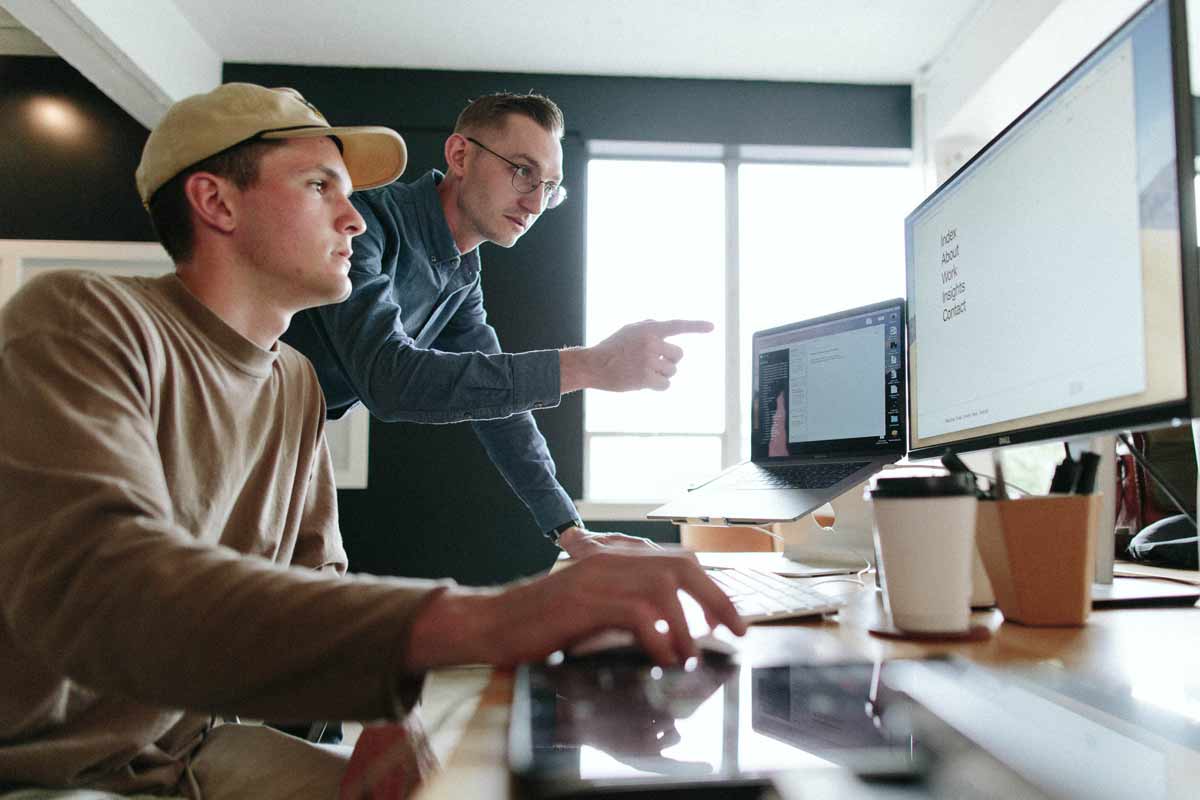 Connect with Longitude°
Searching for a hospitality branding agency to partner with on your next project? Fill out the form below and let's talk. Or you can email info@longitudebranding.com
Jeremy Wells
Partner at Longitude°
Jeremy is the author of Future Hospitality and Brand Strategist at Longitude°. As a member of the Education Committee for The Boutique & Lifestyle Leaders Association (BLLA) and a content contributor to Cornell University's Hospitality Vision and Concept Design graduate program, he is a committed thought leader in hotel branding, concepting, and experience strategy.