Hotel Trends and Predictions for 2020 and Beyond
April 6, 2020
Jeremy Wells
The global "black swan" pandemic of COVID-19 has thrown a curveball at everyone, and the hospitality industry is one of the hardest hit. However, as hoteliers face unprecedented and unsure times, there are still ample opportunities to adapt and move forward into the future.
We'll cover some trends that have been emerging over recent years, and will continue to develop as well as some other trends that may be impacted by recent events. These are our top trends and predictions for the hotel industry for 2020 and beyond:
1. Hyper-local Hotels
Hotels, especially boutique, independent and lifestyle hotels are increasingly being expected to be more in-tune with where they "live." This means that hotels must become more integrated into the community they serve, which will impact the look, feel, and guest experience throughout the property.
2. Cleanliness is King
Everyone can appreciate a clean hotel room, and for travelers in a post-pandemic situation, it's a must. However, this doesn't mean that the rooms have to look like hospital rooms. And while they may give the appearance of cleanliness, you can ditch the stale white linens and bland materials. Instead, implement a healthy mix of warmer, neutral, and timeless colors.
Also, be ready for a permanent shift in industry-wide cleanliness procedures and operations. Consumer sentiment will shift for the foreseeable future to expect transparency when it comes to having confidence in the cleanliness of the accommodation.
3. Balance Work & Life
More and more, hotel common areas, lounges, and lobbies are becoming the go-to spot for business professionals to get some work done. This isn't just for guests either. Locals are enjoying these public-use areas as a welcome escape from their average workday.
4. Get Creative with Lighting
There are so many unique and creative ways to introduce lighting design into a property. With current technology, designers can create interesting sources of light throughout each space like never before. Creativity with LED strips and panel lighting can almost become an extension of art, and greatly impact the ambiance and experience for guests.
5. Opportunities with Technology
We should certainly be aware of new opportunities with new tech, however, it's important to understand if guests will care about them or not. Before going big with an investment into new tech, hotel owners should make sure that it will be welcomed by their guests. Features like high-tech lighting controls, service automation, or facial recognition may seem great, but be careful not to overuse technology throughout your property.
6. Hands-free Voice Command & Facial Recognition
Along with the topic of technology, soon guests will be able to access their rooms, common spaces, and amenities throughout a hotel property without touching anything. With the use of hands-free devices, guests will use voice commands and facial recognition to open doors, access spaces, replace television remotes, and much more.
7. Desk-free Rooms
As mentioned above, common workspaces are growing in popularity. Also, with the shrinking size of laptops and tablets, many business travelers are simply working from the bed or couch. The decision to remove desks from your rooms should depend on the needs and expectations of your guests, however, this could be a wonderful, efficient way to reduce clutter in your rooms.
8. Increased Domestic Leisure Travel
With the fallout from the COVID-19 pandemic, hotels could be experiencing greater than average domestic travel. As the local "stay-at-home" orders end and people start going back to work and getting back to "normal," consumers will be eager to travel and getaway. However, these travelers aren't going to just be looking for a comfortable bed. These travelers will be searching for a local experience. Hotel owners should create their strategies now. Consider creating travel packages, focus your advertising efforts on "local experiences," and custom-tailor each guest's stay as much as you can – even in small ways.
9. Larger Lobbies
While guest room sizes may be shrinking, hotel lobbies and common areas are expanding! These are creating new opportunities — moments that foster a sense of community. If done properly, the public space becomes the gathering spot where a guest will spend a majority of their stay, while the guest room is simply a haven for them to rest their head at night.
10. Technology at Check-In
Contact-free, fast, and painless check-in. It's what people will want. When a guest arrives at your property, the last thing they want is to spend the first 10-30 minutes getting checked-in while holding all of their luggage. It seems silly and antiquated. Travelers want faster check-in times. Electronic check-in stations that print keys for you in seconds are going to become the norm.
11. F&B Leads the Way
Hotel designers, owners, investors, and managers are increasingly seeing the value in curating special moments within their property. One of the best ways to do this is through a food and beverage program with local food and drinks, unique to your hotel's locale. Think about it. Hotel guests are always wanting to know, "where do the locals eat?" If you develop your restaurant, cafe, or bar in the right way, then your property will become where the locals eat!
12. Meals "To-Go" & Delivery
The restaurant industry has already seen a recent boom in to-go, curbside, and delivery. This growing consumer trend falls in line with the idea that people want convenience. Guests want things on their terms and in their timing. So, as you reimagine your F&B program, consider how "grab-and-go" meals, to-go packaging, and even 3rd-party delivery may fit into your plan.
13. Branding Firms A Must
Individuality for a hotel property is becoming more and more necessary. Competition within the industry has reached an all-time high, and this, more than ever, is why developing your hotel's brand is so important. Your branding is influenced by thousands of touchpoints within your property and online. It's how you treat your staff. It's how you treat your guests. It's the story you tell. The story of your history, your neighborhood, the art, culture, design, lighting, and music. It's all tied together.
Working with a hotel branding agency that has a proven track record of creating compelling brands is more needed than ever.
14. Health and Wellness Design
People have an intrinsic desire for wellness — healthy minds and bodies. While most hotels limit this to just a spa or gym area, many hotel spaces are getting an overhaul. We're seeing hotels create spaces for group fitness, classes, dedicated outdoor wellness environments, sleep optimized rooms and seamless ways for guests to connect to nature.
15. Happy, Healthy Staff
While you may put a lot of effort into ensuring your guests are healthy and well-taken care of, you don't want to forget your own staff! Keeping your staff healthy and happy is a must. You can accomplish this with amenities such as breakrooms that have plenty of natural light, and regular breaks for mental rest. Investing in your staff's physical and emotional wellness is one that will most certainly pay off.
16. Hotel Designed for Community
Along the lines of point #3, lobbies are now being designed in such a way to better accommodate coworking spaces. But these public spaces are not being limited to only guests. In fact, hotel owners are encouraging locals to use them. These can also be used as event spaces, allowing a hotel to gain more support from their local neighborhood and become a more integral part of their community.
17. Daypart Design
Spaces can be adjusted and redesigned throughout the day to be more responsive to the guest experience. This can mean changing lighting, music, artwork, or partitioning off spaces for more intimate service. This certainly can affect your food and beverage programs as well, such as breakfast times, brunch, lunch, happy hour, dinner, and night-time. Consider how your space should evolve throughout the day so that a guest's experience can be enhanced in a fresh way.
Conclusion
While we may no know everything about the future has in store for the hospitality industry, we can do our best to move it forward. Adversity and struggle are often the prerequisites to the most innovative and exponential times of growth. Our industry will emerge stronger than before, but it will require us to work together to solve big challenges. While many will hang their heads low, let's keep our chins up. Let's show the world what it means to be #hospitalitystrong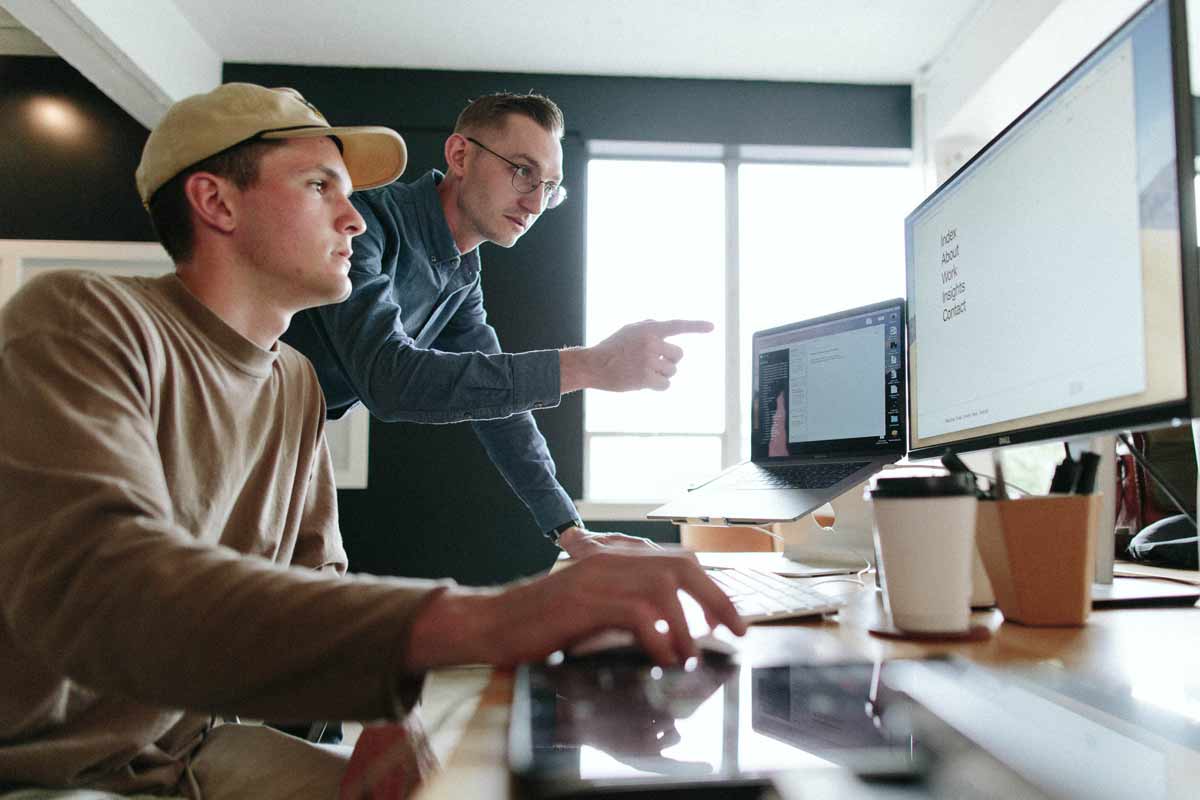 Connect with Longitude°
Searching for a hospitality branding agency to partner with on your next project? Fill out the form below and let's talk. Or you can email info@longitudebranding.com
Jeremy Wells
Partner at Longitude°
Jeremy is the author of Future Hospitality and Brand Strategist at Longitude°. As a member of the Education Committee for The Boutique & Lifestyle Leaders Association (BLLA) and a content contributor to Cornell University's Hospitality Vision and Concept Design graduate program, he is a committed thought leader in hotel branding, concepting, and experience strategy.