6 Biggest Revenue Management Mistakes That Hotels Make
June 22, 2019
Jeremy Wells
One of the most challenging aspects of running a hotel is revenue management. Hotel revenue management is something that often confuses or overwhelms people, and for many hoteliers, it's something they don't even attempt. However, even some small adjustments can go a long way.
In this article, we get a glimpse into the world of hotel revenue management by one of the best revenue management experts out there, Mr. Chris Hunter of hotelrevenueman.com.
Chris began his career in tourism and has years of hotel management experience under his belt. Throughout that time, he developed a system to help hoteliers find the demand curve for any property – allowing them to know when to raise or lower rates. With his special focus in the hospitality industry, his clients are regularly seeing increased annual profits of upwards of 30% using his hotel revenue management strategies.
Chris is also one of our hotel consulting partners. So lucky for us, this means we're able to pick his brain and share his knowledge with you. Here's Chris' list of the Top 6 Biggest Revenue Management Mistakes That Hotels Make. We hope you enjoy.
6. They Don't Even Try
"Not changing your rates daily based on demand is a big mistake and I'll show you why.
There's a hotel in one of my client's cities that has the same rate everyday: $63. During the week this is too high which causes guests to stay elsewhere. During the weekend it's too cheap which causes them to sell out quickly. It feels good to be sold out a week ahead of time, but they could raise their rate to $80 and still sell out. They're leaving $17 per room on the table and for a hundred room hotel that's $1,700 a day and $3,400 per weekend. Multiply that by the 13 weeks of summer and they're missing out on tens of thousands of dollars!"
5. They Sell Out Before the Day of Arrival
"In theory, perfect revenue management works like this: you sell your last room at 11:59 pm on the day of arrival. In reality, you want to have at least a handful of rooms to sell throughout the day of arrival.
The demand curve continually increases with the day of arrival having the highest demand and commanding the highest rate. If you sell out before the day of highest demand it means that your rooms were too cheap and you left money on the table."
4. They Price All of Their Rooms the Same
"One of my clients reached out to me asking me to help him increase revenue at his property. He had a two story, horseshoe-shaped property with exterior entrances to the rooms and no elevator. At the center of the property was a pool and on the outside was a parking lot. He told me that everyone wants to stay on the poolside.
I asked him how much more it costs to stay on that side, and he told me all the rooms are priced the same.
I assumed people preferred the ground floor so they could skip the stair climb and told me I was right. I told him to take his current rate and make that his discount rate, then build from there. Add $5 for poolside and $5 for the ground floor. So, a ground level (+$5), poolside (+$5) room will cost $10 more per night than an upstairs, parking lot view room. This property instantly found revenue they had been leaving on the table."
3. They Don't Go Low Enough During Times of Low-Demand
"Typically, in a tourism destination, Sunday is the biggest checkout day of the week leaving Sunday night with the lowest demand.
Each day of the week the demand slightly increases to the weekend (Friday/Saturday night). With demand being low during the beginning of the week and the city being full of rooms to sell, leaving your rates as high as they were during the weekend is a mistake.
I figured this out, lowered rates for my clients during times of low demand and stole market share. One of the OTAs (Online Travel Agencies or websites that resell hotel rooms like Booking.com or Expedia) reached out to me at the end of a season and told me that in one of my client's markets only one other hotelier figured this out."
2. They Don't Look Far Enough Into the Future
"The majority of hotel bookings come two weeks prior to arrival. If you only get the last two weeks right your property will still probably do pretty well.
But, if you look further into the future you will be able to spot potential problems and fix them before they cost you thousands of dollars. Right now I help my clients manage about a month out, but I also take the opportunity to quickly scan data for three months out.
Recently I saw that one of my clients had a holiday weekend about three months out priced too low and I encouraged him to increase the rate by 50% to an appropriate rate. A few guests who were planning that far ahead found that deal and had already booked rooms, but that was much better than having half of the hotel sold at a discount rate.
Concentrate the majority of your efforts on the approaching week, two weeks and month, but don't forget to at least glance into the future to see if anything stands out as being a possible issue."
1. They Don't Go High Enough During Times of High Demand
"This is EASILY the biggest mistake I see hoteliers make.
Right now stop reading this, open google docs, and type out the 10 busiest times of the year in your market.
I'll give you a head start: Holidays like Memorial Day and Labor Day, summer weekends, special events like the annual car show or strawberry festival.
Now, look at your list. Your rooms are not priced high enough during those times.
Look at last year's occupancy. Every day that your property was 100% occupied (or really close like 95%) is a time where you could have gotten more money for your rooms.
I had an out of state client that had been on Hotel Impossible. A year later he found my revenue management videos on youtube and asked if I could help him. He had bad reviews and no money to fix issues. I taught him this principle and asked him for the dates where demand was so high that it was likely that the entire city would sell out.
I then taught his GM my system for tracking demand. We ended up raising rates to almost double the previous year's rates during those times of high demand. His busiest month saw a revenue increase of 47.2%, his busiest quarter was up $171,000, and his revenue increased 24% for the whole year.
Raising rates feels scary, but I want to challenge you to at least start taking baby steps even if that means raising only $5. When you see that work, then look at the next time of high demand and try $10. Each time it works successfully you'll gain the courage you need to make bigger, necessary adjustments in the future."
In Closing
This is just the tip of the iceberg when it comes to the knowledge that Chris has regarding revenue management. And as you can see, revenue management is something that could be a game changer for your hotel. The potential upside is huge, and the amount of risk is low. But, you'll likely need some help along the way.
Bottom line… the successful implementation of revenue management strategies for your hotel could help you experience more predictability and profitability.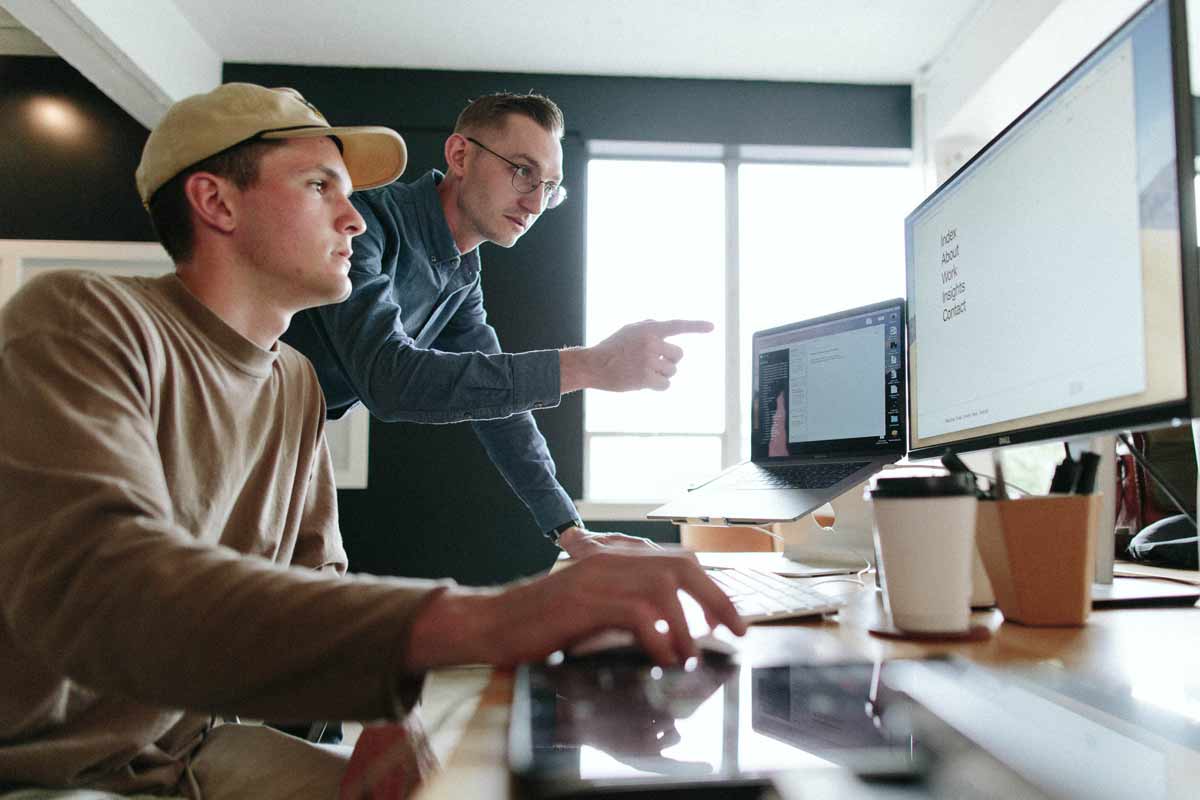 Connect with Longitude°
Searching for a hospitality branding agency to partner with on your next project? Fill out the form below and let's talk. Or you can email info@longitudebranding.com
Jeremy Wells
Partner at Longitude°
Jeremy is the author of Future Hospitality and Brand Strategist at Longitude°. As a member of the Education Committee for The Boutique & Lifestyle Leaders Association (BLLA) and a content contributor to Cornell University's Hospitality Vision and Concept Design graduate program, he is a committed thought leader in hotel branding, concepting, and experience strategy.