10 Hotel Architecture & Interior Design Trends
February 10, 2021
Jeremy Wells
Gone are the days when hotels and resorts were seen as just "a place to rest your head". The turn of the century has seen hotels develop into a destination in and of themselves. Guests now expect world-class amenities, comfort, and luxury from hoteliers. These ever-changing needs and expectations of guests have posed new challenges to the hospitality industry. This calls for a new approach in how we think. More intentional effort must be put into innovative, thoughtful design and technology that will enhance the guest experience.
1. Goodbye, Front Desk
Many hotels have now started to work towards the complete elimination of the front desk. Instead, it is being replaced by public areas with sofas or recliners, where guests can lounge comfortably.
Hotel front lobbies are now positioned as a place for social gathering, rather than an entry alone.
The lobby designs are seeing considerable changes as hoteliers move away from traditional 'over the counter' check-ins to more technology-driven check-ins. Guests are now offered complimentary drinks as a hotel staff executes the check-in process on a portable electronic device like an iPad. Many hotels have also set up kiosks that assist guests in quick check-ins making the process as short and sweet as possible.
2. Engaging Local Designers
There have been dynamic changes in the Modus Operandi as far as it comes to hotel interior design. In the past, hoteliers would hire the most popular and experienced designer to drape their hotels with expensive curtains and fabricate their walls with the most expensive, sometimes pompous, art. However, the younger generations have brought about a change in this culture.
The new era of local, sustainable design and art is taking the lead
Many guests now do not see the value in a richly designed hotel with expensive interiors. Even worse, these types of properties are often seen as monotonous and boring within the industry. Rather, the new era of local, sustainable design and art is taking the lead. Hotel developers are now actively seeking to employ the locals to design their projects so that it closely reflects the local heritage, culture, and traditions. This has become even more relevant for hotels that are located in culturally and traditionally rich locations.
As a result, this creates a new and exclusive experience for guests. It's a great example of how hoteliers can use design to position themselves above others in their market.
3. When Nature Calls
Many Millennials and Gen Z'ers consider themselves a "woke" generation of people with compassion towards nature and transformational travel. Many of these travelers are prepared to go the extra mile to experience nature to its fullest. Since this demographic travels the most and spends the most while traveling, it would benefit many hospitality brands to consider going the extra mile to accommodate these travelers.
Hotels that are located amidst nature should strive to blend their exterior with their interiors, blurring the lines between them. The guests might feel as if they are lounging in the lap of nature itself whilst staying in their rooms. Scenic views from the room can become a natural focus to the design of the room. Surrounding natural elements can even become the core design focus, around which the whole experience is designed.
Hotels that do not have this luxury may need to get creative with their designs to make guests feel closer to nature. They can create a natural atmosphere in and around the hotels by planning farms and tree plantations near their properties. Some may go even further and invest in sustainability-focused efforts such as the reforestation of their property and its surroundings. Anything you can do to make guests feel closer to nature can often be a huge win.
4. The Technological Blend
Technology is now slowly overtaking many businesses and the hospitality industry is no different. The appetite for a technology-driven environment is immense. This can be both an opportunity and a risk to hoteliers, depending on how you look at it and keeping in mind each hotelier's tolerance for innovation.
The opportunity lies in incorporating technology into their operations thereby reducing human contact points, and simplifying the guest experience. Some examples of hotel technology can be the use of Artificial Intelligence in the form of chatbots, using robots as concierges, and incorporating voice-controlled in-room devices. These innovations have changed the spectrum of hotel designing, with the development of technology-driven spaces.
The hospitality industry is essentially a human-centric industry.
However, the hospitality industry is essentially a human-centric industry. Human interactions are what make this industry challenging and rewarding for hoteliers. Replacing humans with technology in a highly personalized industry can backfire in many ways. Thus, hoteliers have to be careful while incorporating technology into their business framework, so that their hotels do not lose the essence of the human element.
5. Wellness Centric Designs
The advent of the pandemic has left behind a generation of health-conscious travelers. New health and wellness trends are sprouting up daily. Because of this, many travelers are actively searching for hotels with great health and wellness amenities, features, and programs. Earlier facilities like gyms and yogas used to be add-ons to the primary hospitality service. However, with changing times, these have become an essential feature of hotels.
Hotels have now started to incorporate Chinese healing techniques into their well-built modern spas. Many hoteliers now aim to introduce on-demand in-room gym equipment moving towards personalized wellness. Customized menus according to guests' nutrition needs is another example of wellness incorporation. Room lighting also plays an important role in designing. With professionally designed lighting that correlates to guest's moods, hotels can not only create a unique guest experience but also develop an edge over other competitors.
6. Minimalistic and Aesthetic Designs
Minimalism is the idea of living with the least amount of resources possible. However, in the hotel industry minimalism is synonymous with decluttering. Rooms shouldn't be filled with unnecessary items that create clutter. Small knick-knacks can be avoided and designs can become more minimalistic. Many hotels have started to focus more on textures and colors rather than intricate patterns. Bright, neon colors from the early/mid-2000s are being replaced with more soothing textures of lighter tones color.
Millennials and Gen Z'ers are aesthetic-crazy generations.
With an eye towards art and beauty, these travelers appreciate good art and are hungry for aesthetically pleasing designs. Hotels such as 21c Museum Hotels are taking full advantage of this by including publicly-accessible art exhibits and galleries throughout the lobbies and within their room designs. Minimalism coupled with aesthetic designs can create a sublime experience for guests.
7. Eco-Friendly Hotels
The rising environmental concerns demand hotels to develop an eco-friendly modus operandi as well.
Younger travelers especially appreciate hotels that work towards creating a sustainable experience for their guests.
There are many means to achieve this end. Going plastic-free is just an example of how hotels can build their brand image. Switching to more sustainable sources of energy such as solar energy and minimizing food wastages are other examples of how hotels can move forward.
Such practices send a positive message to the masses that hoteliers are striving hard to build a sustainable atmosphere. This not only requires thoughtful consideration and commitment from the hoteliers but also consistent execution from the staff. This helps to create a distinctive brand image, and the benefits grow over time.
8. Modular Construction
Modular construction is a relatively newer trend that is picking up pace, especially in the USA. It involves the idea of constructing rooms off-site on an assembly line, which would later be transported and assembled on site. This led to an almost 40% reduction in time taken for construction as compared to traditional construction methods. A hotel that would normally take 3 years to complete can be completed within 2 years of time.
Not only this, but it also leads to cost savings. It allows hotels to offer superior services at considerably cheaper prices. This cost advantage assists hotels in creating an edge over competitors, where they can offer similar services at comparatively lower prices. Popular brands such as The Marriott have also started to look at modular construction as the future of the hotel industry.
9. Restaurant and F&B Design
Food and beverage has become an integral part of any hotel setup. Hoteliers should look beyond traditional restaurant designs to something that represents the local food culture. Restaurants should focus more on local delicacies, rather than trying to create a holistic menu in the quest of putting everything on the plate.
Hotels should adopt a farm-to-table policy to offer fresh and nutritious food to guests. Local farm produce should be preferred over pre-packaged food full of preservatives. Restaurant designs are slowly moving towards minimalism and more sustainability. Minimizing food wastages can be an ideal determinant in measuring sustainability goals.
10. Theme-Based Design
Rather than random pieces of art scattered over the walls, hoteliers are now starting to develop their properties based on a particular theme. A theme-based design helps designers to differentiate their places from other hotels. However, hoteliers need to be careful as it is important to strike a balance between comfort and design.
Creating theme-based spaces should not be at the cost of foregoing comfort and luxury. It should be an add-on and not a trade-off. It is not as easy as it sounds. Many hotels have faded into oblivion in the quest of creating a theme-based experience. Hence, whilst it is a risky venture, it is gaining popularity amidst aspiring hoteliers who are willing to take the risk.
Hotel designing- both interior and exterior, has always been an important decision in the hospitality industry. Apart from the amenities offered, the hotel design can be used by hotels to create differentiation and leverage their position in the market. And with changing times and the ever-changing needs of the modern guest, it is important for hotels and resorts to adapt as well.
Old, overdone design schemes must come to an end and hoteliers should ride on the wave of these modern design trends. Doing so will help hoteliers stay ahead of the curve with the demands of the new traveler.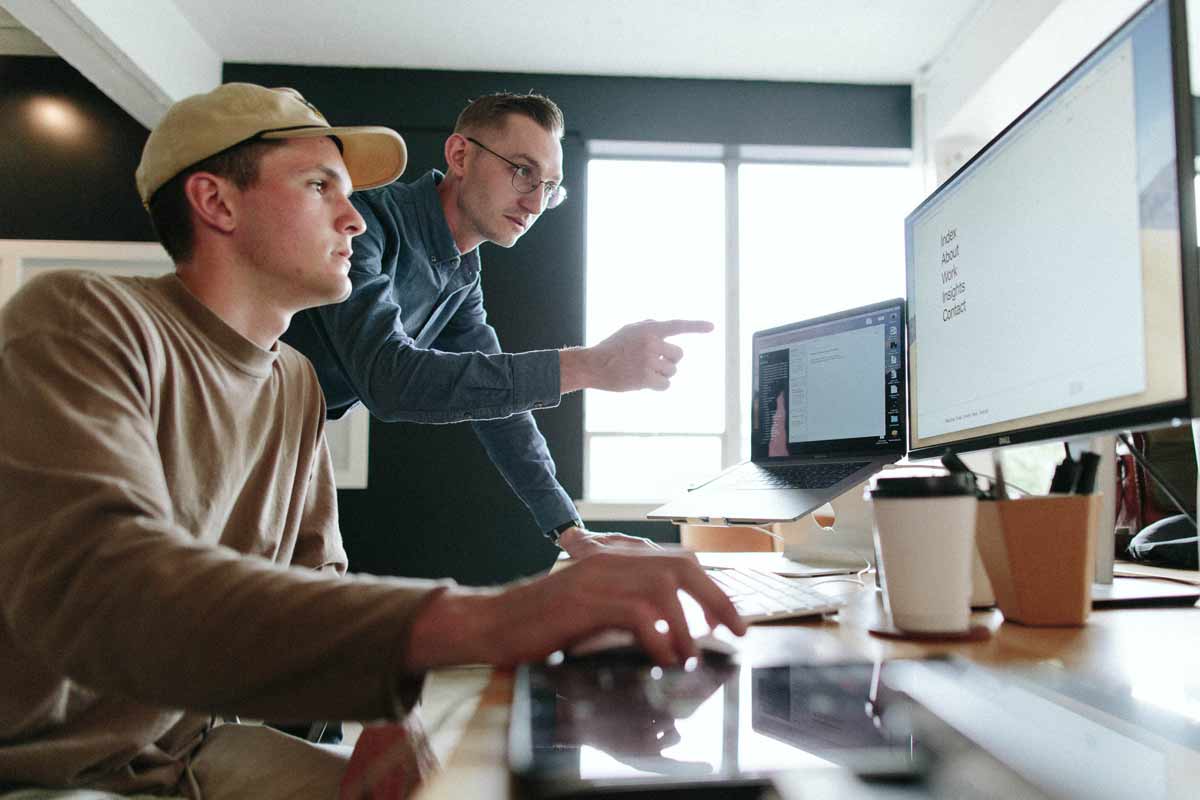 Connect with Longitude°
Searching for a hospitality branding agency to partner with on your next project? Fill out the form below and let's talk. Or you can email info@longitudebranding.com
Jeremy Wells
Partner at Longitude°
Jeremy is the author of Future Hospitality and Brand Strategist at Longitude°. As a member of the Education Committee for The Boutique & Lifestyle Leaders Association (BLLA) and a content contributor to Cornell University's Hospitality Vision and Concept Design graduate program, he is a committed thought leader in hotel branding, concepting, and experience strategy.