13 Tech Trends in Hospitality and Travel
January 11, 2021
Justin Wells
The turn of the 21st century has witnessed a remarkable revolution in terms of technology. Humans have come to co-exist with technology and it has become an indispensable part of our everyday lives. Technology has spread its roots in businesses and has become a tool to scale up and redefine the business experience for both entrepreneurs and customers alike. Today, it is a necessity for businesses to integrate technology into their processes for constant customer engagement and growth.
Guests expect their stays to be tech-driven.
The hospitality and travel industry is no different. Hoteliers have been making efforts to introduce and harmonize the latest technologies with the business. Guests expect their stays to be tech-driven. Here are some tech trends that are expected to take over the hospitality and travel industry in 2021.
Hotel Robots
Robots are an exciting and unimaginable invention of mankind. They have already crawled their way into sectors such as space and medicine. It is about time they announce their arrival in the hospitality sector as well. Robots are already being used as waiters and room service personnel. Robots can be employed for housekeeping and cleaning activities. This would minimize human interaction and reduce the threat of COVID. Robots in the kitchen can help revolutionize recipes and dining experiences and achieve new level of consistency and standardization across hotel chains.
Virtual Reality Tours
Gone are the days when guests would be left at the mercy of hotel reviews for choosing their stay. Hotels have started to provide virtual tours to assist guests in their decision-making process. Now people can view a digital re-creation of hotel spaces from their homes, all thanks to VR technology. This provides guests with a snapshot of the hotel and the services available. This tour can be accessed on a regular web browser, compatible with almost every device. Hotels have been working rigorously with software developers to make this experience more realistic and immersive for the viewers.
Guestroom Technology
People have grown accustomed to living with technology all around them, be it voice-controlled devices such as Echo Dot or Google Home or streaming platforms such as Netflix or Prime.
Guests expect the same comfort of their homes in hotel stays as well.
Hoteliers have to step up. The use of guest room tablets and technologically adept rooms can be the answer. Providing guests with in-room entertainment through streaming platforms can make them feel at home. Voice operated room features such as housekeeping and voice-controlled devices can be installed in rooms for enhanced guest interaction.
Hotels are seen as a data mine by hackers around the world and breaking into the hotel systems would grant them access to a huge amount of personal customer information. This calls for hoteliers to tighten up their cybersecurity.
Hotels are now working in integration with security experts to turn their information system into a fortress. With multi-layered data protection, data integrity restricted authorization, and frequent credential changes, hotels should introduce AI-powered smart security solutions to ensure customer data privacy.
Customized guest experience
With a huge amount of data at their disposal, hotels need to create a customized experience for their guests. Here is where hotels should leverage their expansive data.
Mapping every guest visit and collecting data at every customer interaction point can help to build a detailed guest database. This can be used in subsequent guest visits to customize the experience for every guest. For example, welcoming a guest with their favorite drink or carefully curated, customized menus and room decor preferred by the guest on his earlier visits. This not only makes the guests feel special but also ensures recurring visits.
Chatbots
It is amazing how AI has affected our lives. Most people now prefer conversing with an AI-enabled robot for booking their stays or discussing their concerns, rather than an actual human. Previously, answering customer queries was a tedious task. A whole team of dedicated professionals was maintained by hotels to dissipate information to prospective and current guests.
But, with the advent of chatbots, all such queries are handled by AI-powered software that can solve guest queries in a short time. This reduces the waiting time for the guests and increases guest interaction with the hotel. Minimum human intervention drives out the chances of errors and hotels can operate in an immaculate environment and focus on their core activity.
Mobile Check-ins
The emergence of COVID has come with its own set of challenges, one of them being reducing contact points to as few as possible. This is where mobile check-ins can play a huge role. Earlier, guests had to spend a lot of time in the reception area providing their details and complying with the procedures of a formal check-in.
Now, the hoteliers have decided to make the check-in process hassle free and rapid. With the introduction of customized apps, guests can simply scan the QR code received by them on booking. It can make the process fast and faceless, thereby negating health risks as well. However, the implementation of contactless check-ins calls for robust software with enhanced security.
Wellness Technology
A more recent trend has seen hotels move towards the wellness concept to lure more guests as people have become more health conscious and desire to elevate their lifestyles. Technology and wellness should go hand-in-hand.
Hotel rooms are now being built with scientifically designed sound therapy that helps the guests relax naturally. The lights in the room are designed and set up according to professional advice to suit the emotional and temperamental needs of guests. These are examples of high-end personalized services that hotels will slowly move towards in the quest for guest satisfaction. With the use of smart analytics and virtual wellness, the hospitality industry would become the ideal integration of luxury, wellness, and technology.
Internet of Things (IoT)
Internet of Things refers to imparting internet connections to everyday appliances and devices so that they can communicate and operate more efficiently. This helps to convert devices into "smart" devices.
IoT has already announced its arrival in the hospitality industry. From being able to control multiple room devices with their phones to being able to unlock their rooms with an electronic key sent to their phones by hotels, IoT has come a long way. IoT can be used to keep a track of usage of different appliances and devices and inform the hotel staff about potential breakdowns, to help in carrying out preventive and predictive maintenance. Voice-controlled room assistants are another example of IoT.
Augmented Reality
AR uses technology to enhance the physical environment in real-time, making it more interactive. The hospitality industry has come across the true potential of AR.
Hotels have started to use AR along with wall maps in guest rooms. One could just point their phones at the map and it would display information about local places which would be helpful for the guests. Hotels could also create augmented hotel environments which can be used as a differentiating feature from others in the business.
Additionally, beacon technology enables hoteliers to send information to guests based on their location. This can be used to send virtual keys and maps to guests.
Recognition Technology
The potential benefits of the implementation of recognition technology in the hospitality industry are endless. Biometrics such as facial recognition and fingerprints can be used as keys to unlock guest rooms. they can also be an ideal substitute for long check-in procedures.
Hotels have now begun to introduce facial recognition instead of check-ins where guests head towards a kiosk that scans their face and grants access to hotel rooms within a minute. Facial recognition can also be used to enhance customer service and strengthen security. It also makes the process of data collection and subsequent research easier for the hotels.
Contactless Payment
Although contactless payment is not an entirely new concept, because of COVID, its importance has increased significantly, and it has now become a necessity rather than an option. Guests would prefer making a payment with minimal human interactions. Hotels are now accepting payments through a variety of modes.
Apps like Google Pay, Apple Pay, and Samsung Pay have made the life of hoteliers easier. It not only provides a hygienic alternative but also assures a safe and secured transaction. Payments can be made within a matter of seconds. Customers can also take advantage of the benefit of loyalty programs initiated by many digital payment platforms.
Tech-Savvy Meeting Spaces
The old days of traditional, across the table meetings are long gone. Modern meetings are characterized by virtual presentations and real-time interaction among people across the globe through video conferencing. Hotels have long been a sought after venue for high-end corporate meetings.
Hoteliers have to pay heed to the increasing demand of such corporate clients. Providing tech-savvy meeting rooms with access to the internet and multimedia devices are indispensable for them. Integrating voice-enabled smart devices in meeting spaces can go a long way in enhancing the corporate experience.
Wrap up
It is rightly said that change is the only constant and the one who does not change with time, perishes. The same goes for technology. The hospitality industry today has no other option, but to adapt to it and integrate it with their business.
A large portion of hotel guests consist of millennials who have an inclination towards technology. They expect hotels and resorts to be well versed with the latest technological advancements. The coming years will see the rise of the modern and technology-driven hospitality sector.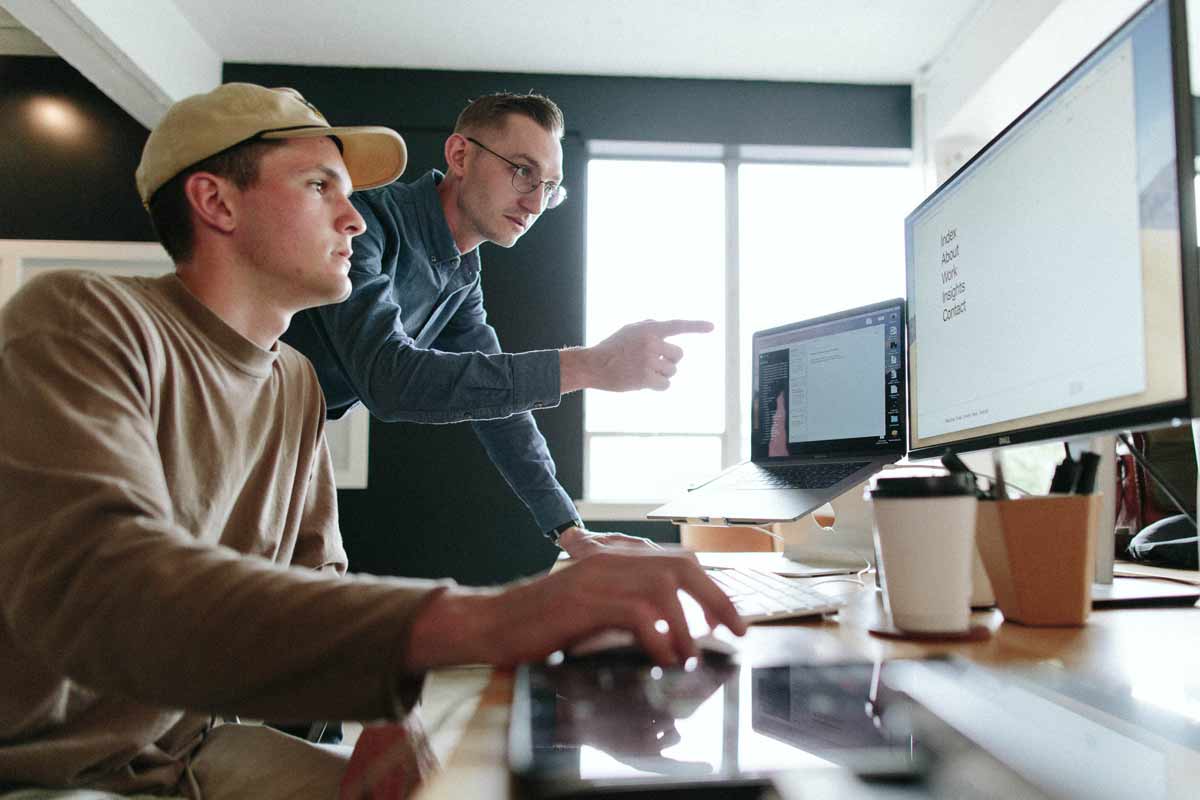 Connect with Longitude°
Searching for a hospitality branding agency to partner with on your next project? Fill out the form below and let's talk. Or you can email info@longitudebranding.com
Justin Wells
Justin Wells is the Managing Director of Lateral Union; a sister company of Longitude°. Lateral Union is a collective of design-led, future-thinking development partners, supplying innovative products, software, and solutions.