15 Hotel Trends That Will Shape 2021
December 16, 2020
Jeremy Wells
The world as we knew it went through many changes in 2020 and humanity was challenged by the new virus that spread all over the world. Not only did our habits have to change, but the way we spend our time had to change as well. In 2020, many people hoped for fancy vacations away from home, yet traveling became a distant dream, and a huge amount of hotel reservations had to be canceled.
1. Products Produced Locally
People all over the world focus more on environmentalism, and because of that, they also care more about what they eat. Many people are interested in local authentic experiences, which is why organic products and farm-to-table ones are ideal options.
If you make sure to provide locally produced products to your clients, you will build loyalty with the customers, and you may also create community partnerships. These could include food events, which could also happen under social distancing measures.
2. Privacy
Hackers are very "fond" of hotels, and that's why they target them a lot of times. There have been many situations when malware attacks took place and resulted in the information of multiple guests being compromised. On top of that, the hackers also succeeded in stealing various amounts of money and leaving hotels in quite a lot of damage.
This is why hotels need to work on their security and make sure customers are not endangered when it comes to their personal data. Sadly, not all operators are aware of the best practices that could help them protect personal information.
So, hotel operators, and not only, should think about the best ways to make sure their customers' data is not compromised. This includes researching tech tools that offer them secure transactions, data protection, and many other similar features.
Another helpful thing to do is offering training to their staff. This is to help them prepare for working with people's personal data – so, they will know how to handle it without any risks. Also, the employees will be taught how to comply with privacy regulations like GDPR.
The more measures are taken to protect customers' data, the more likely hotels are to be one step ahead of the hackers.
Considering there was a big data breach in February this year – one that involved MGM Resorts – privacy and cybersecurity will surely become trends in 2021. Regular security software and the proper cybersecurity practices will make sure that hackers will not do what they want.
3. Outdoor Space Use
Since the pandemic will still be going on for a while, hotels need to adapt to these changes, and one trend that will be noticed in 2021 is the shift to outdoor spaces. No matter the weather, people feel safer outside rather than in enclosed spaces. It makes sense since it's less likely to get the virus outdoors.
Therefore, you might see activities like dining, meetings, and anything of the sort taking place outside. People might even start considering activities closer to their home, like visiting parks or biking.
4. Bathroom Luxury
Nowadays, the bathroom is more than just the necessary space it used to be. It became a sacred place where people relax, wash away the stress of the day, pamper themselves, and regain their energy. It's where you can spoil yourself and make life a little more enjoyable. But for that to be possible, you need a more luxurious bathroom.
People are opting for places with spa-like bathrooms, as well as other offers like yoga access. This is why a lot of people pay attention to how the hotel bathrooms look and search for features that let them spoil themselves just like they want to. Oversized bathtubs, steam showers, stylish designs, and luxurious toilets are what people want to see. It's a trend that many hotels are taking into consideration.
5. More Cleanliness
The pandemic made us pay more attention to sanitation and cleanliness, and because of that, hotels need to find ways to clean and sanitize spaces properly before people stay there. Therefore, all employees are taking part in upgrading the sanitization and cleaning methods to make sure that everyone stays safe.
Considering the pandemic has not ended yet and we'll most likely still have to deal with it throughout 2021, these protocols will not go away too soon. Just like people have to wear masks, wash their hands, and refrain from touching their faces, hotel staff will have to take care of cleaning and sanitizing all the areas.
6. Cash is King
It's very likely that hoteliers will be focused on managing cash more than ever, considering what a tumultuous year 2020 was. The hospitality industry has been affected financially by the pandemic, and there will still be some struggles the industry will deal with. As such, they are trying to work on recovering.
There might be new financing options available, as hoteliers will do everything in their power to get things closer to normal.
7. Smart Tech Systems
Technology is part of everyone's life in a way or another, and even at home, people use tech a lot. Technology can also help and ease things up in terms of management, and that's why more hotels are now implementing new features to make sure their guests have a wonderful experience.
Things such as systems that automatically adjust the heating or lighting in a room are gradually being added to more hotels. There are also apps that allow guests to communicate with the staff – so, 2021 is a year of innovation in this regard.
8. Contactless Beverage and Food
People are encouraged to keep the distance from each other, and even serving food should be done under strict measures. This is why hotels may be getting more and more contactless food and beverage options, so people can enjoy themselves while keeping the distance. With the use of an app or different other technologies, guests can order food while staying far away from employees.
9. Instagram Spaces
It's not a surprise that most people use Instagram nowadays. This is why a building or designing certain areas within the hotel that suit the Instagram culture is going to make guests happy. It might even make your hotel more popular as people will start tagging it in your posts.
So, it's expected for more and more hotels to invest in spaces with nice designs that will be appealing to Instagram culture.
10. New Hospitality Type
With so many underused spaces, hoteliers are looking for new ways to use them. As such, they are trying to obtain more revenue by offering spaces to people looking for month-to-month apartment-like units. This will be great for guests searching for places to work or relax away from home.
11. Value Consumers
Value travelers are becoming normal nowadays and they want booking platforms where everything about refunds and cancellations is also described in detail. Not to mention that they want to rebook options for potential new restrictions, as well as low prices. At the same time, they are looking for quality.
12. Respecting the Environment
More and more hotels are starting to go green, as people demand environment-friendly accommodation when they are booking a trip. Hotels should make sure they waste less energy and water and that they do whatever they can to stay green.
13. New "Flat" Organizations
During 2020, it has been extremely important for hoteliers to keep track of property, maintenance, and utility costs, not to mention labor costs. This trend will definitely continue in 2021 as well given the decrease in revenue per available room from this year.
14. Business and Pleasure Travel
Although you could travel either for pleasure or business, you also have the option to travel for both. Just because you go somewhere for business, it doesn't mean you cannot enjoy the place at the same time. Knowing this, hotels have started to add multiple features like in-room workstations, fast Internet, and other such things. At the same time, they offer options to visit the surrounding area and enjoy the new experience.
15. Uniqueness
People love to see uniqueness, and that's why they are starting to look for hotels that have something special. They like to see something new. Therefore, if you have any ideas for technologies or designs that nobody has used yet, you should go for it. It's more likely that in 2021, people will be eager to see something new and unique, and ideas like yours might have success. Incorporate as much uniqueness as you can while maintaining the luxury and comfort of the guests.
Final Thoughts
2021 comes with new hope for people who are tired of a world controlled by a pandemic. These trends could make more people willing to travel and look for safe hotels to spend their nights there. So, if you own a hotel, make sure to consider these tendencies and implement them in your strategy.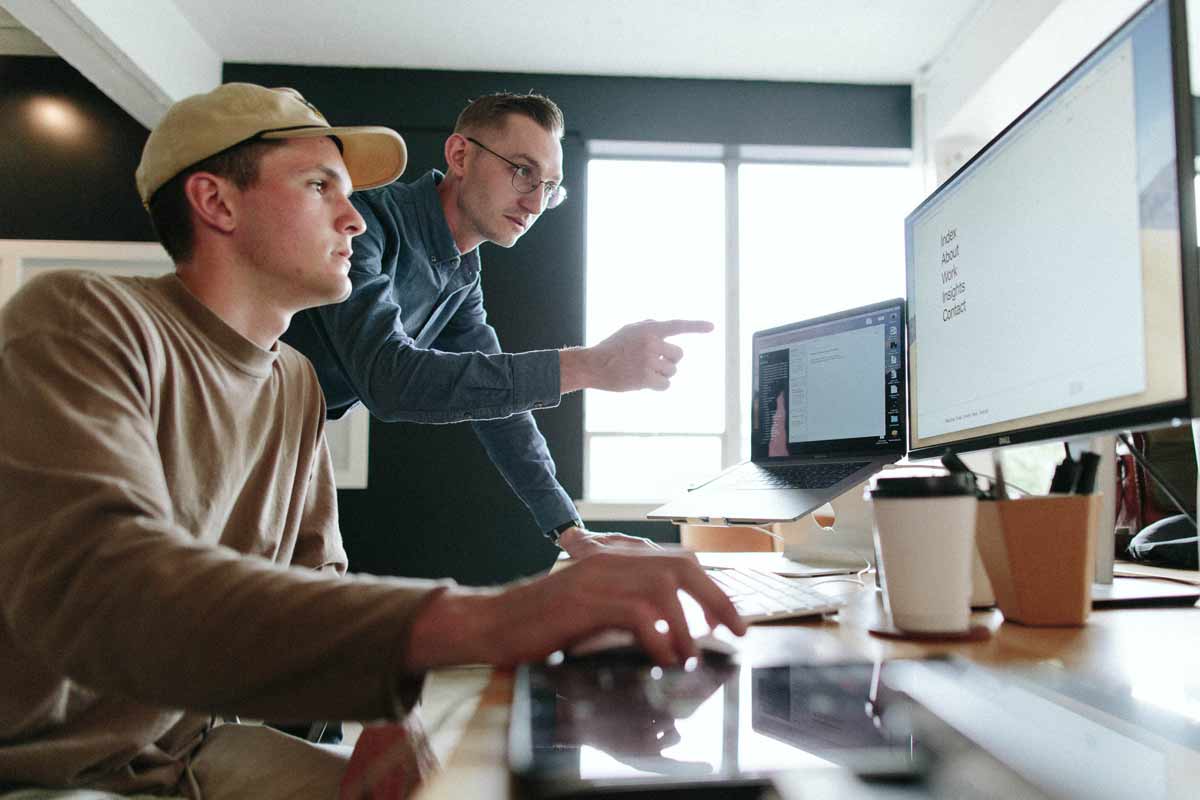 Connect with Longitude°
Searching for a hospitality branding agency to partner with on your next project? Fill out the form below and let's talk. Or you can email info@longitudebranding.com
Jeremy Wells
Partner at Longitude°
Jeremy is the author of Future Hospitality and Brand Strategist at Longitude°. As a member of the Education Committee for The Boutique & Lifestyle Leaders Association (BLLA) and a content contributor to Cornell University's Hospitality Vision and Concept Design graduate program, he is a committed thought leader in hotel branding, concepting, and experience strategy.