Earn More 5-Star Reviews with These 8 Reputation Management Tips
July 2, 2019
Jeremy Wells
There's no doubt that managing your online reputation and reviews is important, but just how important is it?
93% of people will look at your reviews to determine if you're a good or bad place to visit.
91% of people age 18-34 years old, trust online reviews just as much as recommendations from friends or family.
On average, people will read 10 reviews before feeling like they can trust your business.
Online reviews are super important! So, what can we do to make sure every customer walks away feeling like they had a five-star experience?
Below are some tips to help you earn more 5-star reviews, and be better equipped to manage your reputation.
1. Know When to Correctly Ask for A Review
Do not simply ask customers to leave you positive reviews. To do this would be too forward and demanding. Yet, you certainly do get more reviews when you politely ask for them.
So how can you ask for a review from customers in a way that will be encouraging, instead of desperate? The last thing you'd want is to appear too pushy. Not only that, but this type of behavior is frowned upon by sites such as Yelp.
So here's an easy way to do it.
When you speak with customers after a stay, a meal or a purchase, consider politely asking for reviews from those of your patrons who had great experiences with your establishment. You can ask them for reviews on Google, Yelp, Facebook, and TripAdvisor – which are the top 4 review sites that every restaurant or hotel should monitor.
If you have their email address, you can also email them after their stay with a link directly to your company's site, making it easier for them to leave a review. You can even use programs like Podium to automatically help customers post positive ratings on social media platforms.
2. Know How to Manage Your Online Listings
The best thing to do is to follow five easy rules to manage your online reviews. You will want to always make sure you are acting quickly and with a sense of compassion when it comes to managing these reviews.
Firstly, know how to answer back.
Use the proper tone and words for the situation at hand. Do not fight back with a customer over a bad review.
Rather, you can try to spin it in a positive way. Offer a solution.
Even simply acknowledging the situation can sometimes be enough.
Second, make sure you write back fast.
This is the age of now. Bad reviews can go around like the plague, so handle it quickly.
A fast response shows that you really care about the customer, too.
Third, make sure you know about social marketing.
These days, over 90% of buying decisions are influenced by social media.
You must know how to connect with your followers and your reviewers. Offer them something in return for leaving a review. This generates positive feedback for you and demonstrates loyalty to the followers.
Fourth, stay current.
Keep reviews fresh and up to date.
This lends credibility to your online presence and has an impact on your sales conversions, too.
Lastly, don't be afraid to ask for help.
Effective reputation management can sometimes be a lot of work and require a significant amount of time. But it's important.
Many restaurants will hire an agency to help take some of that burden of their shoulds to manage their reputation, and that is often a good choice for them.
Also, there are plenty of reputation management tools and services can be very helpful. For instance, you can be notified when a negative review is posted thanks to various programs and applications, some of which are tailored to your business.
We've seen them utilized by all types of hospitality brands.
3. Make Sure Your Guest Experience is Worth 5 Stars
There are many things you can do to make sure your guests have a five-star experience. You may not be running the Ritz-Carlton, but you can absolutely treat your guests like they are the most valued clientele ever.
The best things you can do for your customers is to ensure they have a great experience by…
Being Attentive and Responsive to Them
Keep true to the norms of your platform. 24-hour response time is acceptable for email, but 24 hours on social media is a no-no. The ability to respond in minutes is ideal and demonstrates a great online presence, plus care about your clients' needs.
Knowing Ahead of Time What Their Needs Are
You are the expert in your field-flex that muscle and show them you know your stuff! You might even offer a deal on that particular part or service as a means to get them to come back to you when the time comes.
Being Honest and Transparent
Honesty is the best policy, and it is true more than ever when it comes to your establishment.
This is the age of the internet where people of all walks of life share stories and experiences. Lying about something would only tarnish your reputation- so just be honest from the get-go.
Actively Being Involved in Solving the Conflict
Taking responsibility and solving the problem yourself is a huge win. Pawning it off onto someone else looks sloppy and delays conflict resolution. Once you have figured a solution, follow up with your client and verify that needs are met or better yet, exceeded!
Being Ready, and Happy, To Help Your Customers
A positive attitude works wonders for customers. Smile! Act like they are the only customers you have helped today.
4. Be Active Online
Make sure that you are active on all of your social media profiles.
In this manner, people are more likely to come to you if they have a problem instead of going directly to a review website.
Just an email is not enough. Even if it is plainly listed, many people think twice about contacting in this method. The way to work around this is relatively easy: have an online presence.
Make sure you put a face to the name and utilize social media. Write about your establishment in blog posts, post on Facebook and Instagram, and be sure you have an "About Us" page that is current.
Lastly, be sure all your contact information is clearly listed, and you include turnaround time for when you will contact your client back.
5. Make Sure You Apologize
Apologizing is the name of the game in some situations when it comes to having a small business, or a large one, for that matter.
But knowing when to do so is important, too. Be sure that you are keeping a close eye on what people are posting. No matter how great their stay was or how easy it is to reach your team, there are bound to be a few negative words posted.
Many customers who have had an experience that was less than savory really just want their situation to be acknowledged. They may want to speak with you directly, or they may have posted an online review.
In any case, you should always apologize whether the problem is real or perceived. You can say that you are sorry the experience was not up to par, and that you hope the next one is much better for them.
The best thing, of course, is to use the right words and tone, and always be sincere when you say your apology.
6. Amplify Your Positive Reviews on Social Media
Sometimes we become too "enamored" or wrapped up in responding to those who have left us negative reviews. This is certainly important as we want to make sure we can fix the problem and get them to come back for another chance.
However, you should take pride in your positive reviews just as much. You can and should absolutely share the positive feedback you get on your blog or social media profiles.
After all, we discussed earlier how much of a role social media plays in consumers' buying decisions. Why not create a positive image for yourself using real reviews from happy clients?
7. Be Easy to Reach
I cannot stress enough how important it is that your contact information is up to date and gets customers to an employee that can help them solve any issues.
Having an email address with a turnaround time for responses listed, a phone number where a human being can be reached, as well as a social media account that is active and thriving are all ways consumers can easily reach you.
The important thing is to make sure your clientele know that they can easily and directly reach you in the event they encounter any problems with their purchase or service.
8. Change Things Based Upon Feedback
Customers always have ideas and suggestions about how things can be improved. Some are actually good ideas, others are not. It is still very important that you read through them, however.
You might see some common themes or trends emerge that could be worth acting upon.
For instance, if you note that several customers had issues with your payment vendor, it may be time to contract with a new one. If several clients noted that a particular server brought them the wrong order, consider coaching or retraining that server or finding them a better job fit.
When you make big or small changes based upon customer feedback, this shows you really care what they have to say and makes a big impact on the experience for customers in the present and future.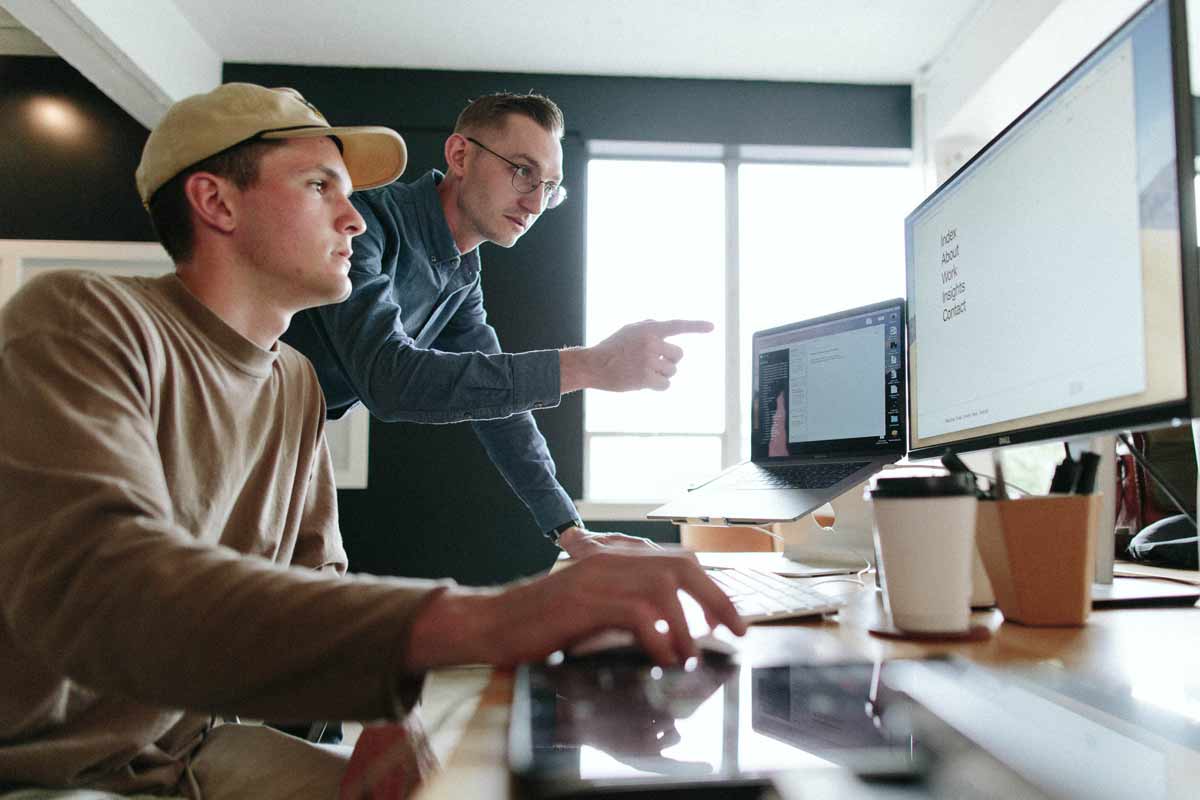 Connect with Longitude°
Searching for a hospitality branding agency to partner with on your next project? Fill out the form below and let's talk. Or you can email info@longitudebranding.com
Jeremy Wells
Partner at Longitude°
Jeremy is the author of Future Hospitality and Brand Strategist at Longitude°. As a member of the Education Committee for The Boutique & Lifestyle Leaders Association (BLLA) and a content contributor to Cornell University's Hospitality Vision and Concept Design graduate program, he is a committed thought leader in hotel branding, concepting, and experience strategy.