Lodging, Travel, and Tourism: A Glimpse Into the Future
May 21, 2020
Jeremy Wells
Hundreds of properties around the globe have begun to open their doors after months of closure. Yet it isn't without concern. There is no question that the psychological effects of weeks of lockdown will be felt for a long time and each country will enforce health restrictions related to the impact made to that nation. Even still, we're starting to see tourism return slowly.
Alongside this slow return, we'll likely see many travel habits that will morph. Post shutdown, hotels should be prepared to host the "Post-Coronavirus Traveller" — guests with new fears, new concerns, and new expectations. The impact of these new considerations may even be required by new social distancing policies. As we look into the future of hotels, we see properties that are likely to have fewer people, greater privacy, and the cleanest rooms around them. However, some, previously favored things, such as the lobby bar and hotel gyms, may look very different or disappear entirely.
The hospitality industry and tourism industry needs to change. Yet, even so, any improvements should be discreet, tactical, and versatile, but clear enough to build traveler trust for the post-coronavirus world.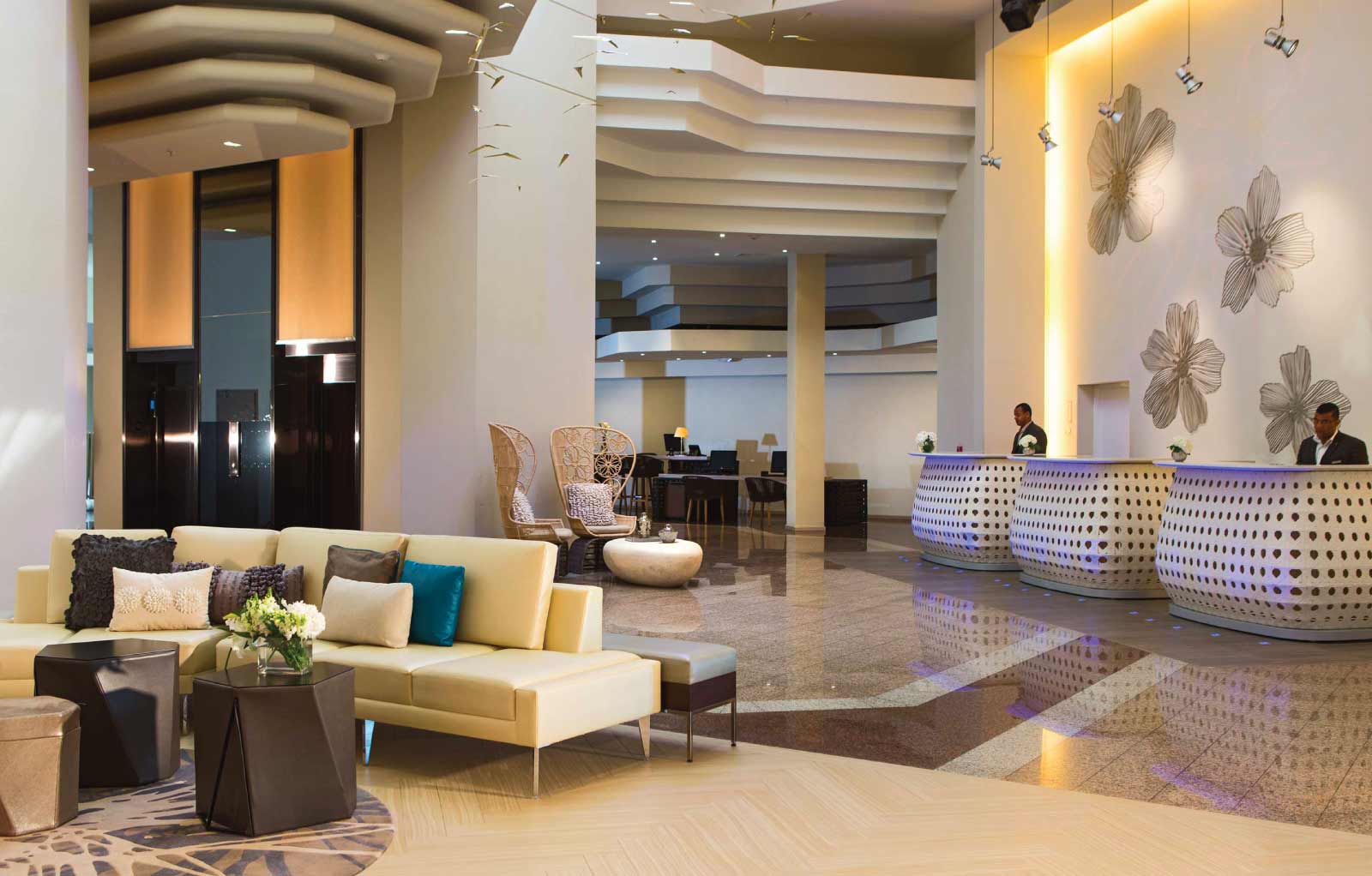 Re-Imagining the Lobby
As we consider the hotel lobby, once the lively and beating heart of a hotel, we now must understand that this space may look and function quite differently. Changes have already begun to usher in a new era of paperless, contactless, and even person-less check-ins. Many hotels have transitioned away from hotel keycards, instead opting for mobile apps that guests can download their room keys. There will likely be a need for staggered arrivals and departures in order to mitigate large numbers of guests gathering in the lobby space.
We now must understand that this space may look and function quite differently.
In past times, where guests and locals alike could spend time lingering in the hotel lobby, this will now be restricted by many properties. There will be many efforts to keep the hotel lobby free of crowds. Hotels such as Britannia in Norway are now implementing check-ins outside of the hotel lobby, and any individuals who are not guests will not be allowed inside. Some hotels are even introducing temperature checks for all employees and guests before entering their property.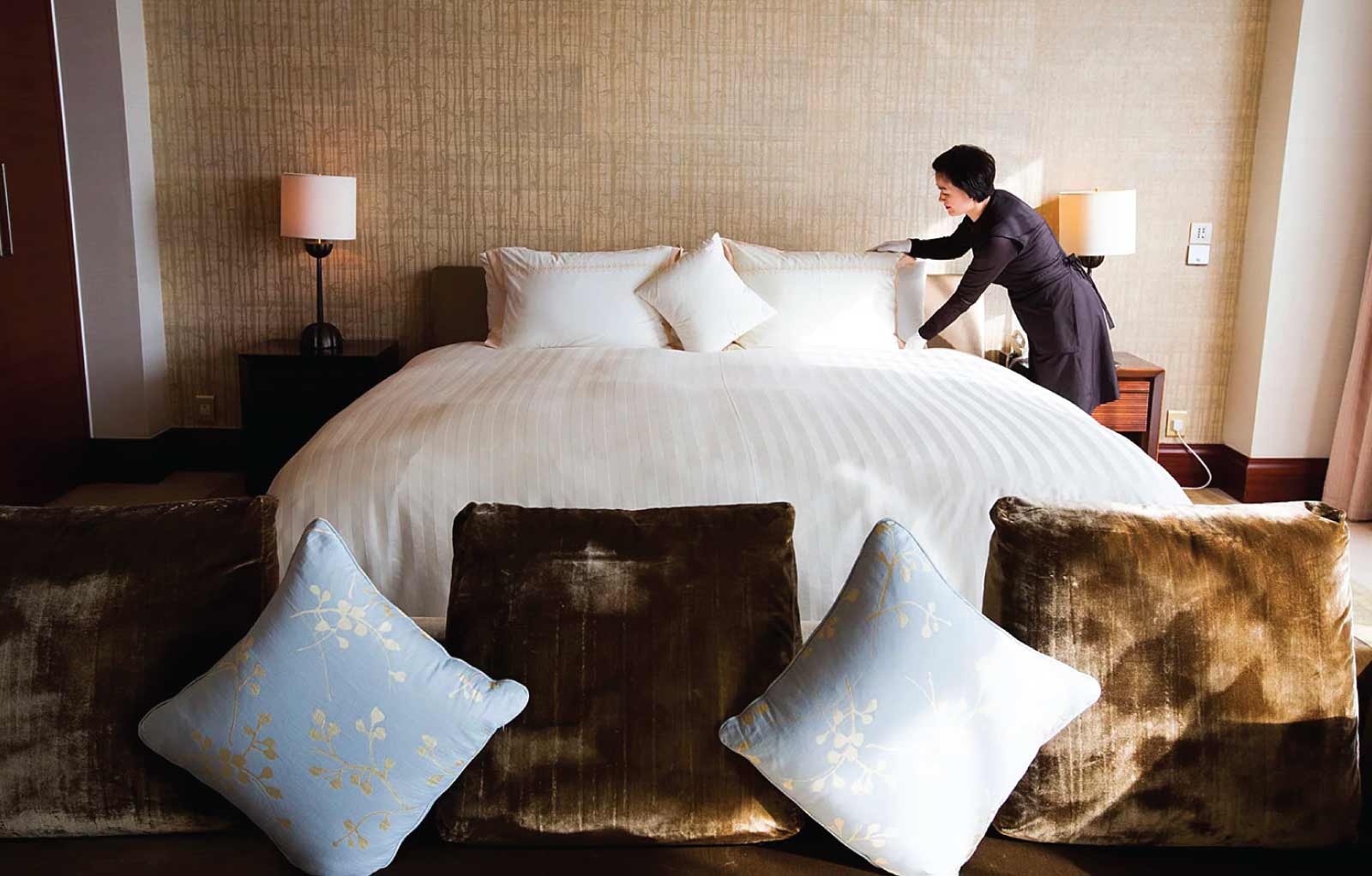 Encore for Housekeeping
Turndown service, once done behind the scenes, could likely move to more of a "dog and pony" show. Cleaning protocols, standards, and hygiene practices may now be proudly boasted and showcased by hotel brands – ensuring their guests see the extent to which they are being taken care of. Marriott's Global Cleanliness Council is even introducing new guidelines for housekeeping staff, requiring that they disinfect their hands every 20 minutes.
Turndown service, once done behind the scenes, could likely move to more of a "dog and pony" show.
With many hotels now adding an extra buffer to the frequency that rooms can be reserved, hotel staff will now have even more time to spend making sure everything is spick and span. Hotels are adding buffers anywhere between 24 and 72 hours!
As an added value to guests' perception of safety, co-branded cleaning supplies, and PPE may be added to rooms, alongside toiletries and shampoos.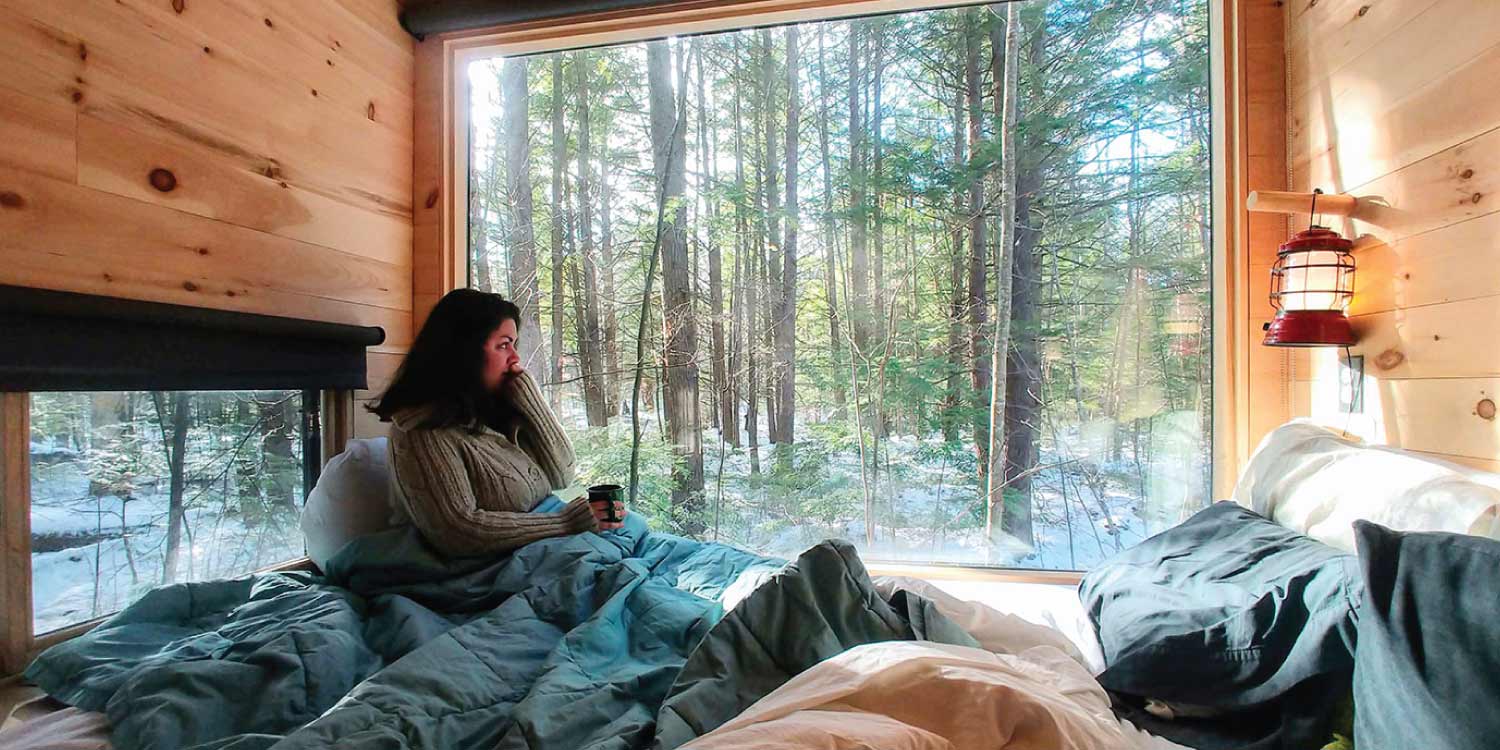 Solitude the New Luxury?
Hotels could potentially be forced to operate at no more than 50 percent guest capacity overall. While this is a challenge, there could be a silver lining. Lower capacity all around could make the hotel experience feel even more private. And who doesn't want privacy on vacation?
As most hotels are forced to maintain a 50% or less occupancy, this is no doubt a grave concern for owners, investors, and managers everywhere. While this is a huge hurdle to overcome, there could possibly be a silver lining to consider. After all, the post-coronavirus traveler may desire more intimate and private accommodations. Privacy while on vacation has been popular for many people even before the pandemic.
Secluded Getaways and Private Retreats
As the desire for privacy increases, accommodations like private villas and retreats or secluded cabins will grow too. Guests who are traveling will likely want more secluded getaways with just close family or friends. A study by TravelgateX shows that 65% of new bookings are for couples, 22% will travel solo, 20% with their family, and 13% with groups.
Cleanliness and security are at the top of many traveler's minds, and thus, more important than ever to hotels. This also could mean that guests want to eat local while, and look for more sustainable or "green" gastronomic options. As consumer trust and sentiment around the world is recovering, hotels should aim to satiate traveler's post-coronavirus desires.
Off The Beaten Path Trips & Extended Stays
Domestic travel and day tourism will likely see a boom, which means trips to tertiary markets, smaller towns, hideaways, and destinations "off the beaten path". There is going to be a growing demand, and expansion of touring and self-driven travel — the road trip is making a comeback!
The road trip is making a comeback!
In fact, according to Skift, only 5% of Americans will want to travel by train or bus on their first trip post-pandemic. Their survey concluded that most travelers will want to travel by car as they return to vacation travel.
Extended stay vacations are likely to increase as well — especially for older travelers. Bed and Breakfast could see a revival as guests are looking for accommodations that make them feel safe and comfortable.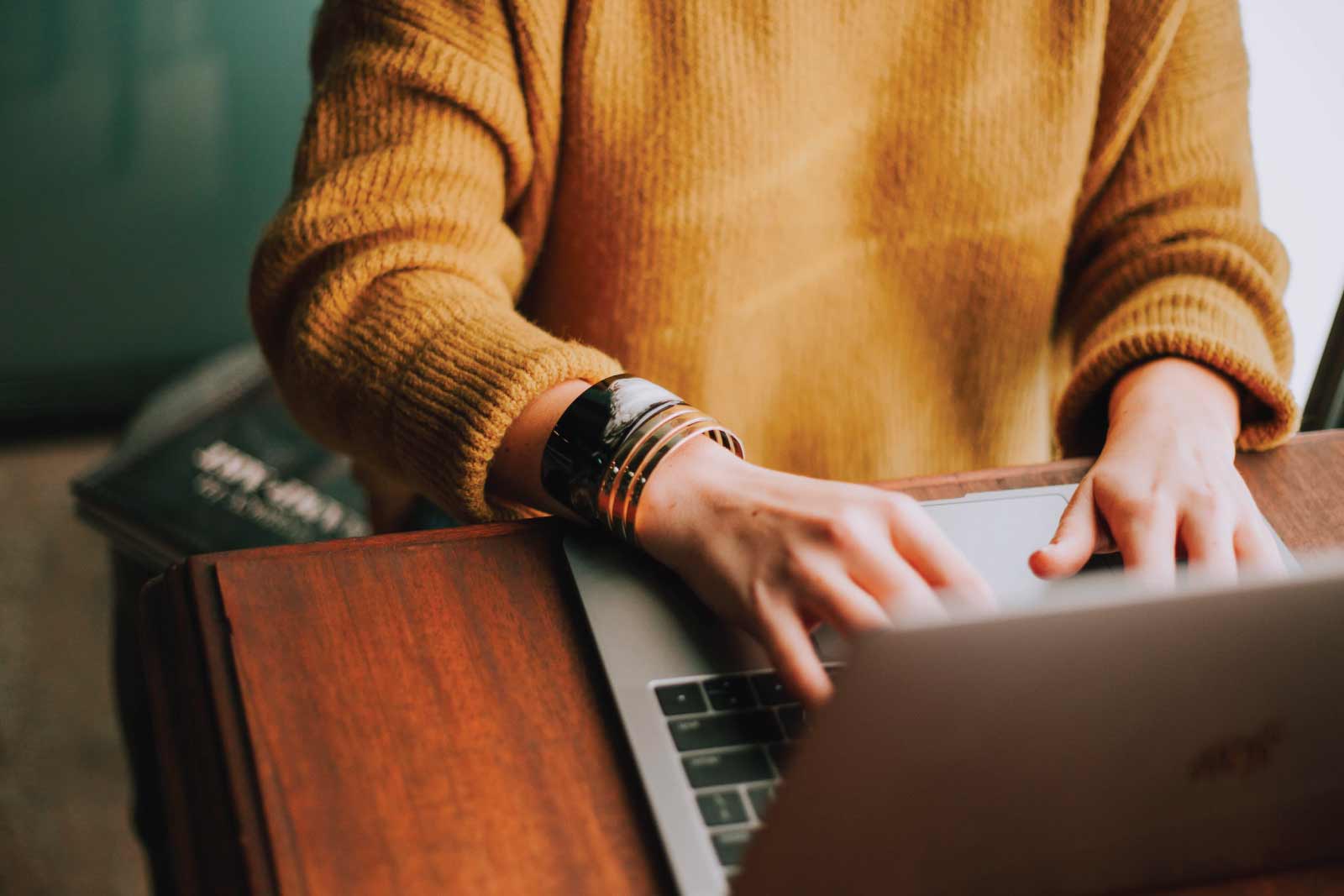 Guests Want Flexibility & Ease with Bookings
A welcome change for many travelers, yet a challenge for hotel management everywhere, is greater flexibility and simplicity when booking accommodations. At this point in time, it's simply necessary to have cancellation policies that are flexible, so travelers don't have to worry about losing their hard-earned money with fees and non-refundable deposits. Due to the current climate, people aren't looking very far into the future when booking their stays. Same and next day searches have increased to 50%, compared to only 20% at this time last year.
So for now, last-minute bookings are in — planning trips far in advance is out.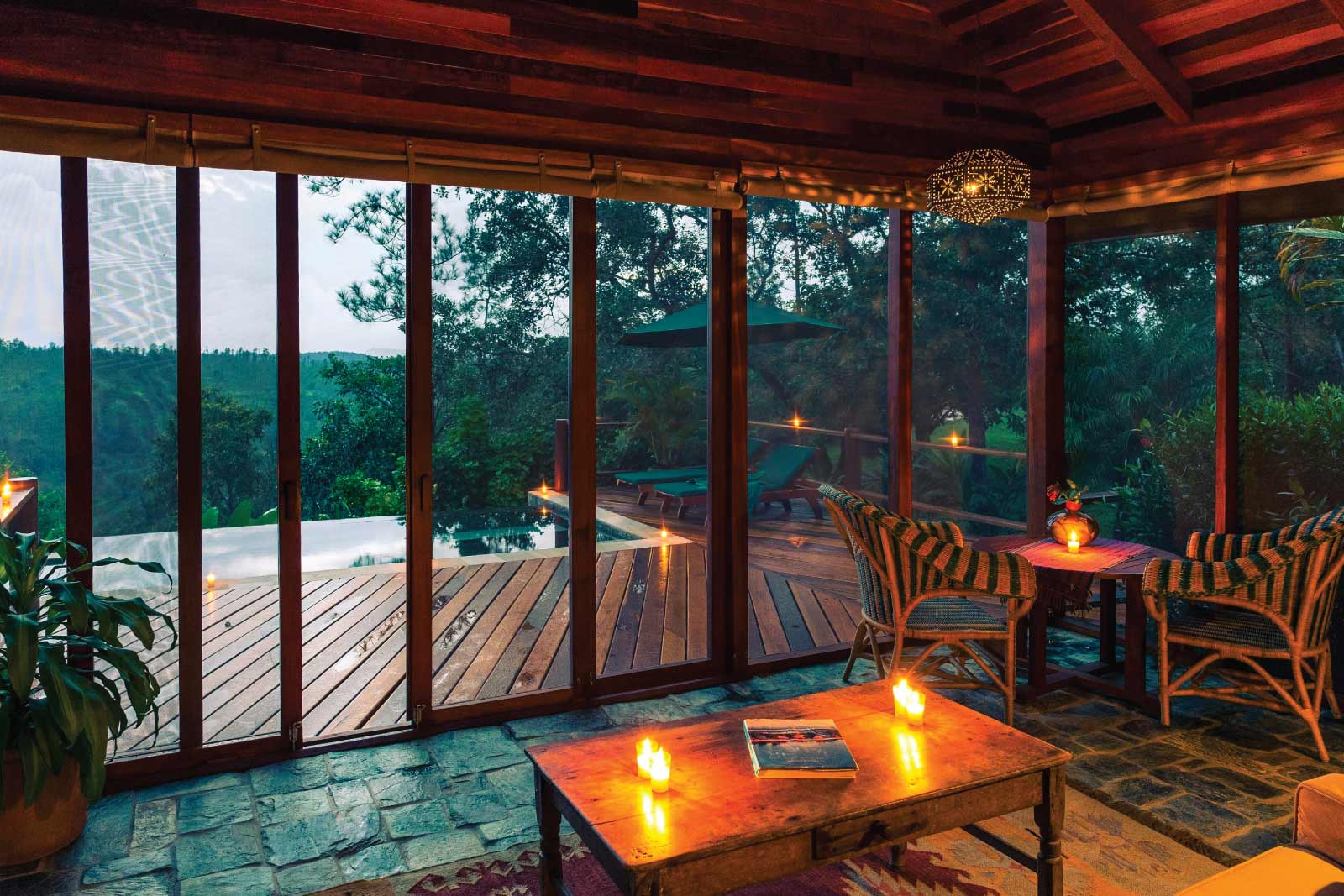 In-Room Activities and Service
As guests may wish to spend more time in their room, this will require in-room service and amenities to evolve… sans the surcharges and unexpected fees. Creativity is emerging with new activities being introduced by hotels such as Auberge Resorts. While staging at their own private villa, guests can try new activities like BBQ kits, picnic baskets, and happy hour kits — complete with ingredients, glassware, recipes, and even a matching playlist to relax and enjoy in the privacy of their in-room bar.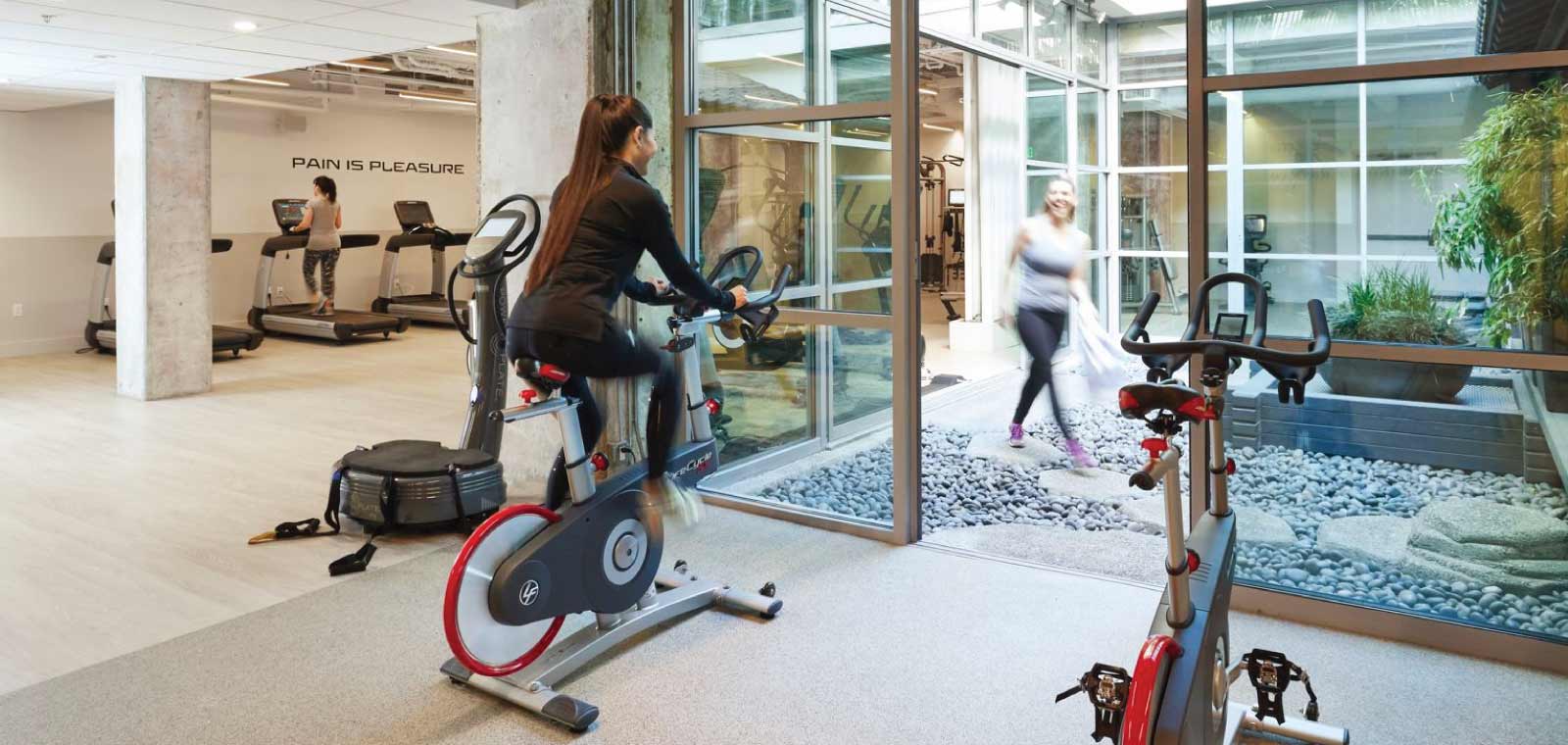 The Hotel Gym
Almost no hotel amenities will be unscathed. Even the concept of the hotel gym will need to adjust. Consider that travelers may be looking for other ways to stay in shape, that provides them the safety, security, and privacy they want. Rock climbing, biking, privately-guided hikes, surfing, and other outdoor excursions could be the next big thing in health and wellness for hotels.
In-room activities and programming with systems like Peloton or Mirror could become more widely adopted with luxury hotel stays.
If hotel gyms do remain open, hotels may require guests to pre-book the fitness center for specific times. Also, guests may be looking for disinfectant equipment that is easily accessible, and hotels may consider having full-time gym attendants that are on standby to clean workout stations after every use.
Closing remarks
The extent to which your hotel will be impacted will come down to your location and any local statewide or citywide regulations, your guest's needs and sentiments, and how ownership and management choose to navigate that in the months (and potentially years) to come. The future of lodging, travel, and tourism is unclear — but we'd be kidding ourselves if we ever thought we knew the future before this world-wide pandemic.
For now, hoteliers will need to remain nimble and open to change.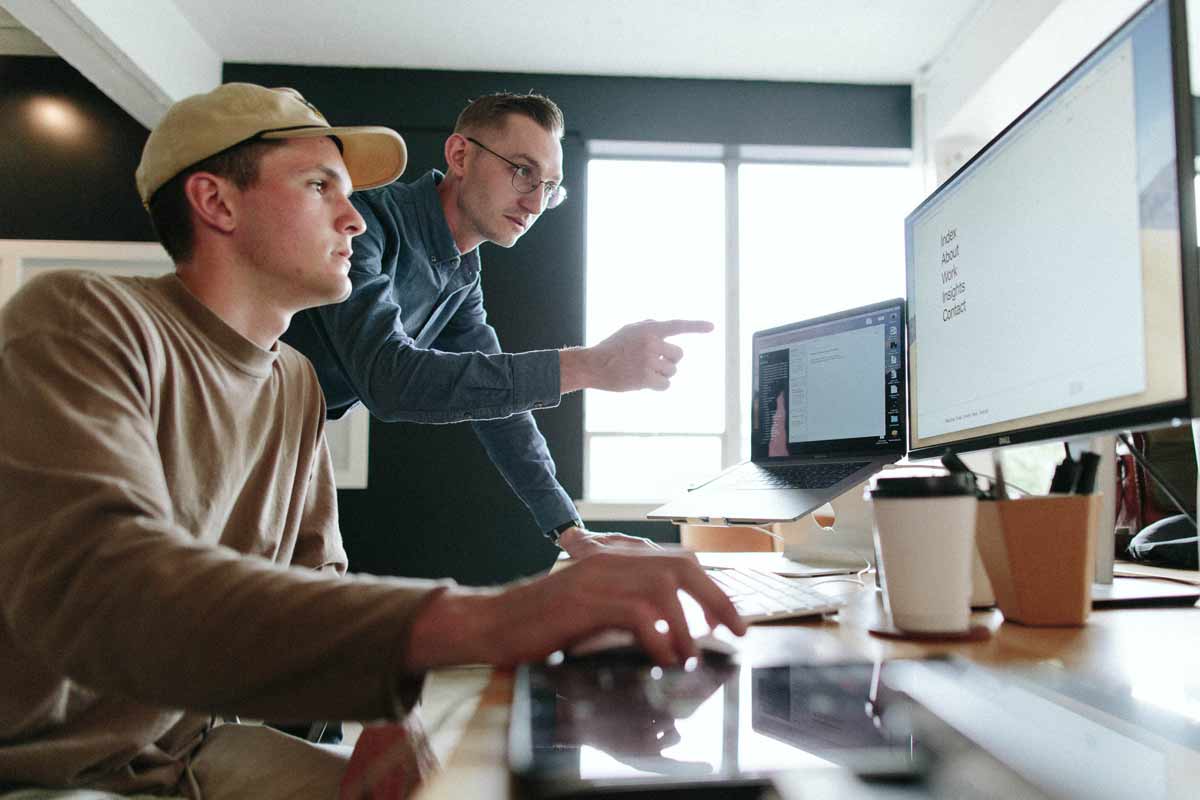 Connect with Longitude°
Searching for a hospitality branding agency to partner with on your next project? Fill out the form below and let's talk. Or you can email info@longitudebranding.com
Jeremy Wells
Partner at Longitude°
Jeremy is the author of Future Hospitality and Brand Strategist at Longitude°. As a member of the Education Committee for The Boutique & Lifestyle Leaders Association (BLLA) and a content contributor to Cornell University's Hospitality Vision and Concept Design graduate program, he is a committed thought leader in hotel branding, concepting, and experience strategy.