Travel Guide: Autumn in the Ozarks
September 16, 2019
Meredith Tatum
A friend of mine moved to California last year, and on a recent visit back to Springfield she told me that describing the town to California locals was difficult. "No one really knows what I'm talking about when I tell them how green it is here," she said, "Or how different and down to earth the culture is." While visiting, she wanted to do all of her favorite Springfield things, "We have to go to Millsap! Harvest is a must! Winery on Sunday?" But she hated that she was going to miss fall–the changing leaves, the activities, and gatherings, the chill that begins to bite the air–"there's really nothing like it here," she said, sighing and setting down the sweater that she'd brought "just in case."
And it's true–no matter how much I travel, or how many diverse towns I visit, there's truly nothing like Springfield. We have the perfect mix of big-city offerings and Midwest charm. Our restaurant scene is competitive and the quality is astonishing for the size of the city. Over the last few years, the farms in and surrounding Springfield have begun offering unique dining opportunities that my friends in larger cities like Tulsa admit sadly that they don't have access to. "Oklahoma just isn't doing that yet," they say, "regardless of the number of farms or diversity in dining options and chefs we have."
To experience all of Springfield's best would take months with the changing seasons coming into play. But fall might be the city at her best. We are graced with so many festivals both in the city and within arms reach in neighboring towns, making this season especially festive. Starting early is the key. My suggestion is to choose a weekend in mid to late September or anytime in October and discover autumn in the Ozarks with this 48-hour weekend guide.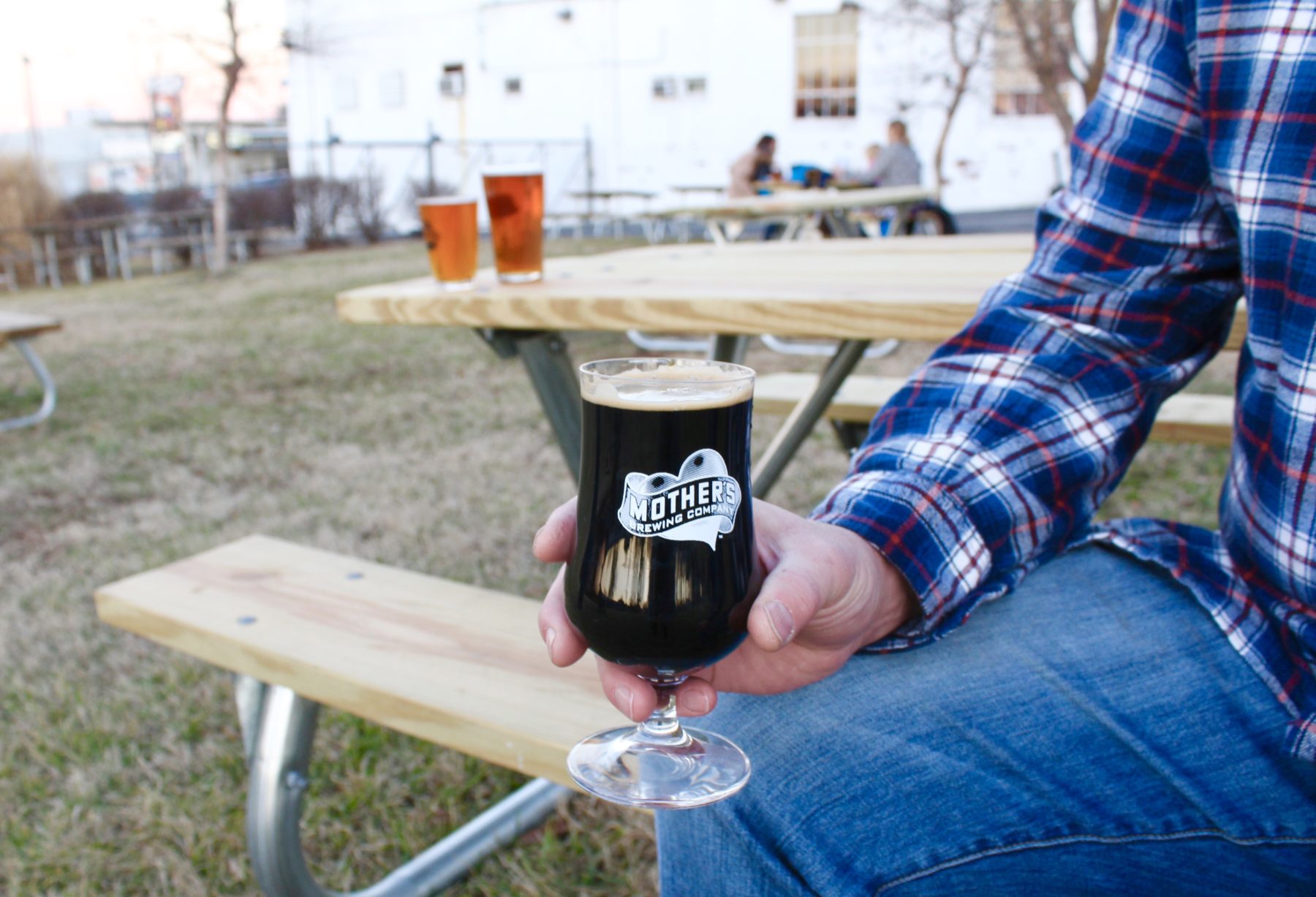 Friday
Arrive around 5 pm and check into Hotel Vandivort in downtown Springfield. Bask in the modern luxury for as long as you'd like, then take a walk (if you're ready for a longer jaunt) or drive to Mother's Brewing Company. The brewery has a myriad of different beers on tap that is only available in the tasting room. It's their brown and imperial ales that really shine once the weather turns to cool instead of hot. Think of flavors of whiskey, raisin, rye, coconut, chocolate, and coffee; all the warm goodness you need to fight that chill in the air. If it's the fourth Friday of the month, stick around for the once-a-month "Friday Flix" in Mother's backyard. In that case, there will be food trucks, outside beer stations and either a cult classic or a culturally relevant film.
However, if it's not the fourth Friday of the month, or you're feeling like some elevated southern comfort food and jazz, head over to The Hepcat. Only a few blocks from Mother's, heading east down McDaniel, turning left on Campbell, you will enter Springfield's new and only jazz bar. The Hepcat is serving items like smoked-fried chicken, pickled shrimp, and twice-fried plantains, blackened shrimp and tomato-bacon gravy with grits, an apricot salad, and fried olives. The bar menu has complex cocktails for those that are looking for mixology at its finest, while at the same time there is a "Cheap Beer" list consisting of long-standing American classics like Hamm's and Stag for $2.50. Suggestion: order the smoked-fried chicken and one of the cocktails that pique your interest and either see where the night takes you, or head back to your cozy room and crisp white sheets.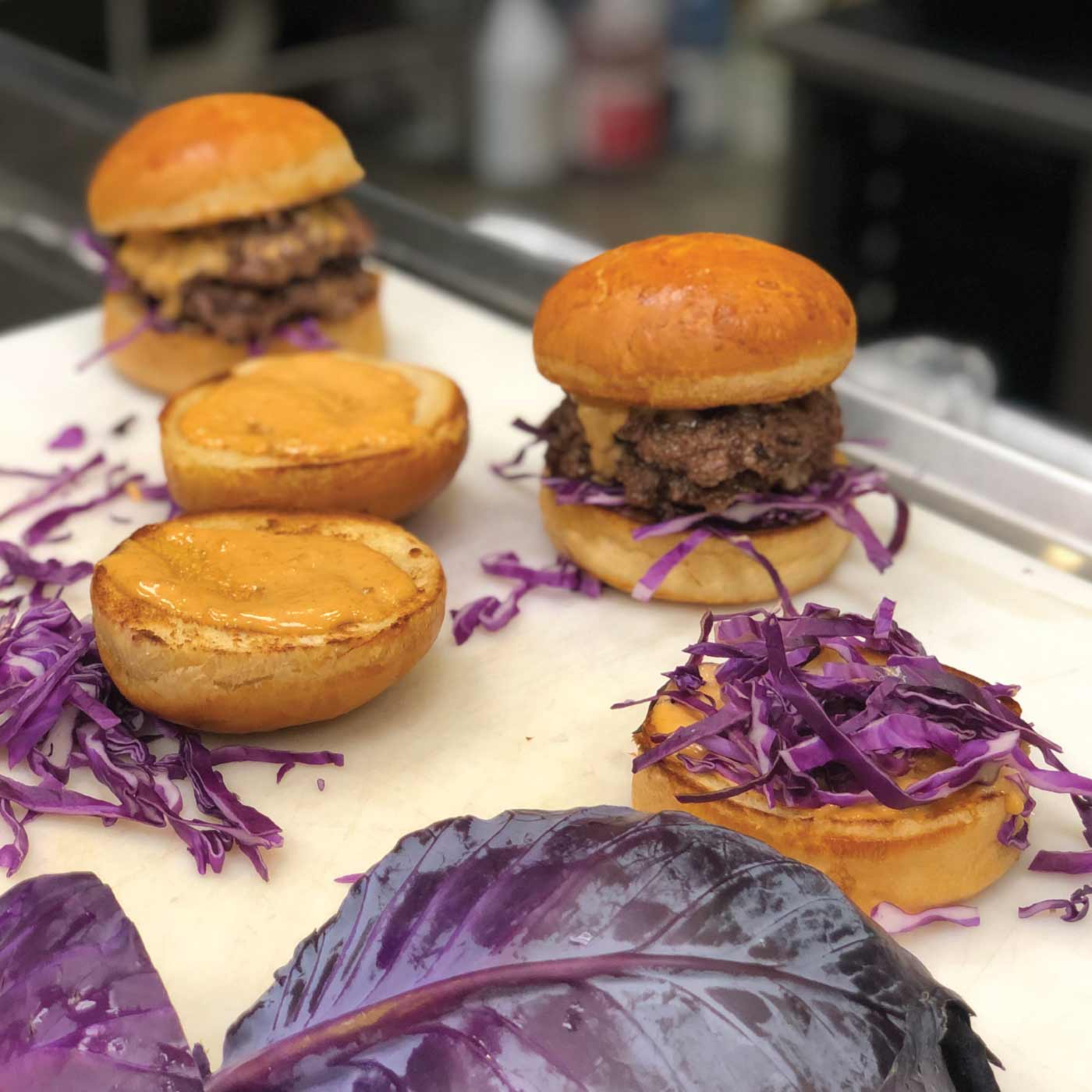 Saturday
Take your time getting up in the morning (this is a mini-vacation anyway) and then head across the street to Gailey's Breakfast Cafe for a slice of local flavor that will be very obviously popular by the hoards of people that will be waiting both in and outside. But don't let that deter you; put your name on the list and pour yourself a cup of coffee at the Saturday-and-Sunday-only coffee station and settle in for conversation and delicious aromas. When you're seated, read over everything, but note the skillet list. The skillets are part of the new menu items that were recently added and I'm in love with the "Big Bite Mike," a skillet with ham, sausage, bacon, red and green peppers, red onion, mushroom on a bed of skillet potatoes and topped with eggs-your-way and queso.
While you're taking your time with breakfast, start gathering a plan for which festival you'd like to visit. A few notable options include:
Cider Days – a festival on Walnut Street in Springfield with arts and crafts vendors, food and beverage vendors and live music and dance performances.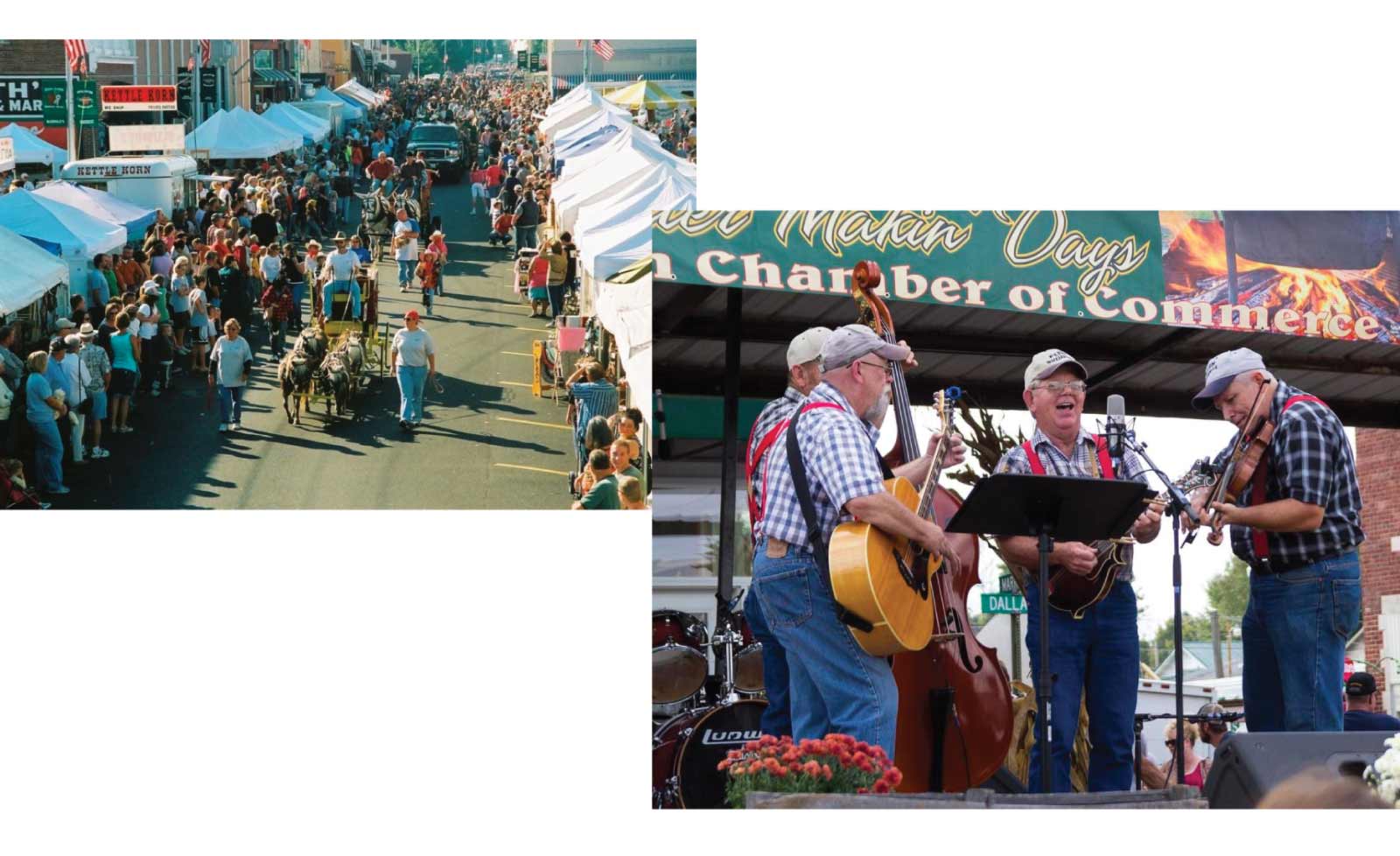 Apple Butter Makin' Days – this is an area favorite located in Mt. Vernon, MO. This is small-town goodness at it's finest; a parade, craft vendors, an apple pie contest, a car show, live music and you can even stir the apple butter pot yourself. Mt. Vernon is a 43-minute drive west on 44. But if you want to really get into the spirit of a small-town adventure, take historic Route 66 west to Halltown and continue west on 96 until 39 where you'll go south and land right in the heart of Mt. Vernon.
Glade Top Trail Flaming Fall Revue – this event takes place in Ava, MO in Mark Twain National Forest. Ava is an hour's drive southeast of town with scenic, winding roads the entire way. At the festival expect food, music, a dessert auction, pumpkin and face painting and craft vendors. Once the festival comes to a close make sure to explore the National Forest while you're in the area.
Once you're back in town, check out Chicago Cheesesteak Company, a few doors down from the hotel. It's a tiny hole in the wall and you won't be disappointed. My favorite is the "Halle(peno) Berry" which comes with chicken or steak (choose steak), mozzarella, fresh grilled jalapenos, cream cheese and grape jelly. The fries are double-fried so they have that nice brown-ness and flavor that's a rare find. If you're looking for something to wash it down, head back to the hotel. The Order in Hotel Vandivort has an ever-changing cocktail list and an excellent wine and beer selection with many local breweries featured on tap. Enjoy yourself and then up to bed you go.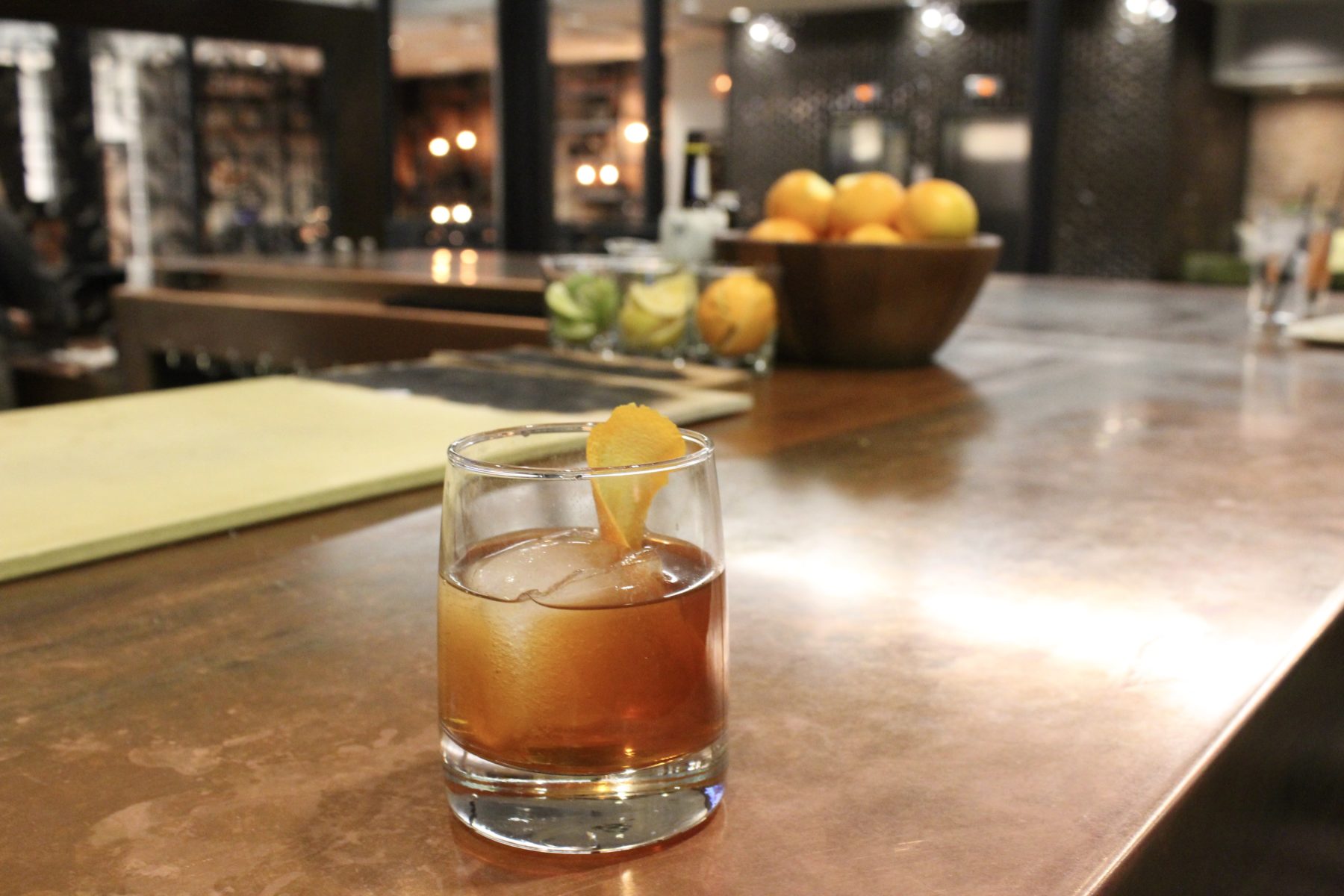 Sunday
I suggest brunch in the Order for both deliciousness and convenience. Notable favorites are the "Circle B Overload" with Circle B Ranch bacon and sausage, bell pepper, onion, sweet potato fries, pepper jack, and chorizo gravy, or on the sweeter side the "Coffee and Salt Waffle Bowl" with a torn waffle, Askinosie cocoa powder, Coffee Ethic maple syrup, and house-made Scotch salt.
Once you've eaten and had your caffeine fix, grab your bags and let's go on the last adventure of the weekend. Head north on Glenstone and into the country. You'll veer slightly east on Highway KK, and then make an almost immediate right to stay on KK, you'll then turn right again on Farm Road 171, and voila, there you are at Tyler Ridge Vineyard Winery. This is the only winery in the area that actually harvests its own grapes into wine. The vineyard is right there on property with all of the best Missouri grapes. You're welcome to stroll through the rows and pick and eat the grapes you find. My favorite wines are the Vignoles–a semi-sweet white with a unique floral and citrus flavors–and the "Hickory Barren"–made with Chambourcin, a red grape, but then fermented like white wine, with the skin peeled. Because of the skin being peeled, this wine is pink and tastes faintly like a full-bodied red and luscious like a white sweet wine. Stay awhile and talk to the owners, Mike and Kathy, they're kind and treat everyone that comes in like they're family. They'll likely want to know what you do and where you're from and by the end, you'll be long lost friends. The wine is outstanding, but the experience is heart-warming.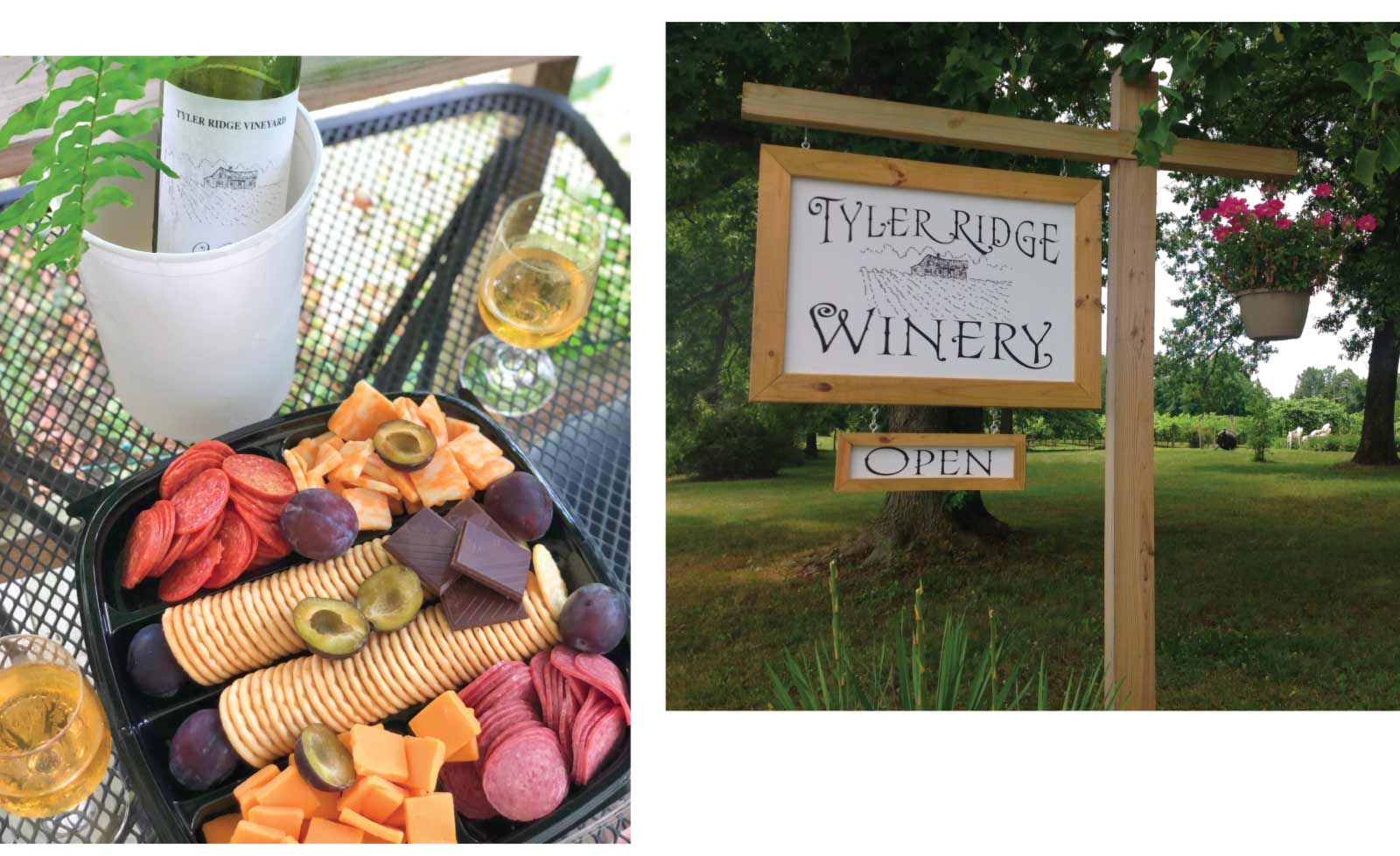 And bon voyage, you're off to your next journey. Until next time, I hope that the colorful leaves, small-town country drives, and excellent food and drink have left you warm and merry. Visit our town again soon, and look for other itineraries and suggested trips right here in the future.
Meredith Tatum
Owner of Vibrant Space
Meredith Tatum is a content contributor and an owner at Vibrant Space – a company dedicated to finding, documenting, and promoting unique venues and beautiful hotels across the country.