10 Restaurant Marketing Ideas for January
December 26, 2019
Jeremy Wells
After the holiday hustle and bustle, January is generally a slow month for most businesses – especially restaurants. However, there are some steps you can take to keep your restaurant in black this January. These 10 restaurant marketing ideas will help increase sales and get customers in the door.
1. Offer a Special Month-Long Promotion.
This promotion is totally up to you. Perhaps you offer a special menu item only available in January or buy-one-get-one (BOGO) entrees. Other popular promotions could be kids eat free (if you cater to families), a free appetizer, or half-price dessert.
Maybe your month-long promotion has less to do with pricing and more to do with items that have the whole month of January dedicated to them. Did you know that January was a hot tea month? January is also the oatmeal month, national slow cooking month, national soup month, and national Sunday supper month. Are there are promotions you could offer around these categories for January?
There are also a couple of foodie weeks in January that could apply to your restaurant. For example, the second week of January is National Pizza Week. The third week of January is National Fresh-Squeezed Juice Week. The last week of the month is Meat Week.
If your restaurant is known for a promotion that has performed particularly well in the past, January might be the time to roll it back out. Whatever the offer is, just make sure it is enticing to your customers.
2. "Healthify" Your Menu
For many people, January is all about New Year Resolutions. That means people who are trying to lose weight or eat better want healthy menu options. Whether you lighten up some of your classics, or simply offer a healthy promo menu for the month, promoting healthier options around this time of year is certain to attract more customers.
This may also be a good time to roll out the nutrition information for your menu if you haven't done so already. While that task may seem a bit daunting, there are plenty of tools online that can help you come up with a good estimate for how many calories your menu items contain.
3. Celebrate Fun & Obscure Holidays
There are a lot of obscure holidays in January that a restaurant could celebrate. Running special promotions on one or two of these days in January could help bring in more business. A few examples include:
January 4th – National Spaghetti Day

Do you serve spaghetti? Could you serve spaghetti easily enough? Celebrate national spaghetti day! Who doesn't love spaghetti?

January 6th – Bean Day

Some restaurants may struggle a bit with finding bean-filled menu items, but if you're known for your chili, this could be a promotion for your restaurant.

January 10th – Bittersweet Chocolate Day

Bake up some chocolate chip cookies and make them free (or heavily discounted) with the purchase of an entrée. Who doesn't love chocolate chip cookies?

January 14th – National Dress Up Your Pet Day

Okay, while this one isn't restaurant-related, I had to include it. Maybe offer a discount to anyone who brings a picture of their pet in costume.

January 15th – National Bagel Day

This one is excellent for breakfast restaurants. Those who serve bagel sandwiches already are especially primed to celebrate this holiday.

January 16th – International Hot and Spicy Food Day

Some of these other days may not work at all for international cuisines, but this day is just for you! Cook up your favorite spicy dishes and serve them up on this special holiday.

January 17th – National Get to Know Your Customers Day

Unlike most of the other ideas I've listed here, this one is not related to a specific dish or food. Instead, prioritize your customers. Get to know them, and treat them well.

January 19th – National Popcorn Day

This one would definitely be trickier if you don't already serve popcorn. However, there are some interesting popcorn-related recipes if you really want to jump in on this national day celebration.

January 20th – National Cheese Lover Day

Everyone loves cheese. This day is perfect for putting your cheesiest dishes in front of your customers.

January 22nd – National Blonde Brownie Day

If you haven't had a blonde brownie – try one. And while you're at it, you might cook up a tray to promote on national blonde brownie day.

January 23rd – National Pie Day

There are a lot of "pie days" but this is listed as a possibility too, so if your restaurant is known for having delicious pie, you might consider adding this to your list.

January 24th – National Peanut Butter Day

Peanut butter – so versatile, so delicious. Create a peanut butter dessert to promote, or even offer free peanut butter and jelly sandwiches to the kids who visit your restaurant on this day in January.

January 27th – Chocolate Cake Day

Another dessert day! Chocolate cake is a celebrated dessert. And if you are also trying to promote healthier options, there are a lot of recipes for zucchini chocolate cake that you could consider serving up to lighten up this one.

January 29th – National Corn Chip Day

Walking tacos, corn chips with chili, or some other corn chip dish would all be great to serve to celebrate this day.
These are just a few I found in an internet search. Depending on the source, you may find more or variations on these. You might even consider making up your own day to celebrate. Regardless of the occasion, your customers will love having something fun to celebrate.
4. Offer Takeout Specials
No one wants to go out in the cold weather for anything – so don't make them. January is a great month to ramp up your delivery and takeout offerings. If you partner with a third-party service to offer delivery to your customers, run a couple of promotions through the service that will help them promote your business to customers who are looking for a deal. This type of promotion may also work if you run your own delivery service, but may not be as effective if you do not already have a group of regular customers.
Some popular takeout specials include mid-week special discounts, buy one get one free deal or a free appetizer or dessert with a certain amount purchased.
You could also create family-sized dinners for delivery or carry-out. Working parents will appreciate the ease and convenience of this option for getting a hot meal on the table.
4. Help the Community
This is similar to some of the fun holidays I mentioned earlier but focuses on a specific one with a more altruistic motive. January is National Blood Donor Month. You can run a month-long charity event for the Red Cross. Consider giving 50% off a meal when someone shows that they donated. You might be able to have a blood drive in your parking lot if you organize it in advance.
If other restaurants in your community do this one already, you could also run a promotion that helps with another charity of your choosing.
5. Hire a Local Musician
Depending on the layout and size of your restaurant, this may not be feasible. However, if you can make it work, it is certainly worth a shot. People love live music, and having entertainment and dinner all at one location in the colder weather will be appreciated. Additionally, the musician you choose will likely have at least a few people who come to your restaurant primarily to see him or her play. This could potentially mean introducing your restaurant and your food to a new audience, which is never a bad thing.
If you don't quite have room for a musician, you might also consider letting local artists showcase their work on your walls instead. While this may not draw in as many people on a particular night, it can help improve your reputation in the community as a supporter of the arts, and the local artists will likely promote your restaurant to their fans.
6. Host Cooking Classes
Brand activation events for restaurants are growing in popularity. As more people are learning to cook and cooking at home instead of eating out as often, cooking classes are gaining in popularity. If you do not already offer cooking lessons, you might consider starting them. There are many formats to choose from including cooking demonstrations or hands-on classes. You can choose to make items from your menu, or completely different items. Perhaps you focus on healthy options in January for those New Year resolutions, but then switch to more traditional foods later in the year. Depending on the popularity, this could end up being a healthy additional revenue stream for your restaurant.
7. Create a Tasting Night
Many people love dinners that include wine or beer pairings. If you are not a sommelier yourself, you could also consider partnering with a local brewery or winery to provide the alcohol. Sell tickets to the event in advance, and show off what your restaurant has to offer.
If you'd rather be a bit more creative with the menu, you could also consider a themed dinner night. Build the theme around the season, a certain type of food, or a specific ingredient. People love trying new things, and tasting menus are often a time when chefs really get to be creative and showcase their skills.
8. Host a Cook-off
Again, this one will likely depend on the space you have available. But if you are blessed with a lot of space, you might consider having local chefs compete in a cook-off competition. Sell VIP tickets and let those folks assist with the judging. Not only can this drive awareness (and sales) for your restaurant, but it also develops ties within the community.
If your space is not large enough to feasibly hold something like this, you might also consider finding another one that is. Even if attendees don't get to see your space, you could still offer appetizers before the competition from your restaurant to draw interest. You could also promote a special dinner before the event, or after, depending on the time of day.
An event like this is a fun way to engage the community, provide entertainment, and show off your skills. Even though it is also an opportunity for your competitors to do the same, the positives far outweigh the negatives.
9. Launch that Thing You've Been Meaning to Launch but Haven't
Your promotion during a slow month like January doesn't have to be a brand-new innovative thing. Maybe you've been meaning to start a loyalty program or a birthday rewards program for some time, but just haven't gotten around to it. January is an excellent time to take a look at plans you've already considered and put those into place.
There are several loyalty programs out there including those that connect to your point-of-sale system and track everything electronically to the old-but-effective punch card. Birthday rewards are a bit more complex and are typically awarded on an honor system, but even so – you can still bring in new customers (or bring back old customers) by starting a birthday promotion.
If you've been meaning to start an email program or a newsletter, January can be a great time for that, as well. Putting some additional time and energy into your marketing efforts can serve you well, not just in January, but all year long. You can reach out to a direct-response restaurant marketing agency like our sister company, Promotable Media, to help with efforts such as these.
Final Thought
Once you've decided on your special promotions for January, you'll need to market your special event. Obviously, you will want to rely on the channels you have already discovered to work well in your community and for your customers. You might also consider trying some new channels. Be sure to have a system for tracking every channel so that you can measure the success and attribute the ROI correctly. As you continue testing, you'll certainly find a marketing mix that is effective for your restaurant.
Hopefully, by incorporating one or two of these ideas for your restaurant this January, you can prevent a slow month and kick your year off right.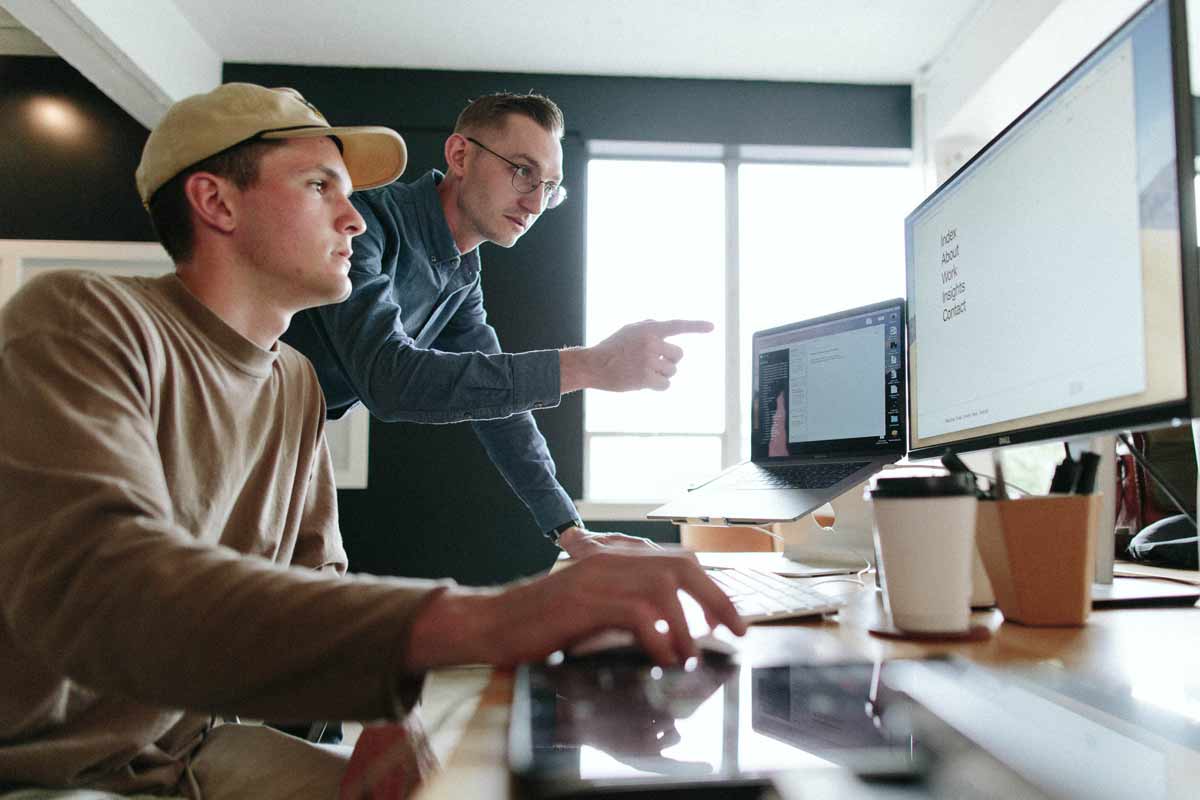 Connect with Longitude°
Searching for a hospitality branding agency to partner with on your next project? Fill out the form below and let's talk. Or you can email info@longitudebranding.com
Jeremy Wells
Partner at Longitude°
Jeremy is a Partner at Longitude°. He's also the author of "Future Hospitality", a book focused on how branding can create more impactful guest experiences. Additionally, he's an honored member of the Boutique & Lifestyle Leaders Association (BLLA) Education Committee and has spoken at industry events and associations including AAHOA, Global Hospitality Summit, Hospitality Talks, and more.