Holiday Marketing Ideas for Restaurants
October 1, 2019
Jeremy Wells
When it comes to Marketing Your Restaurant during the Holiday season, it's important to make a plan. It's no secret that most restaurants see a substantial loss in attendance and revenue around the holiday season, especially in countries like the United States and Canada, which can result in a significant financial loss for your business.
Such problems can be attributed to the fact that, well, it is just plain cold outside during those months of the year. From mid-to-late September to early April, the weather outside is frightful, and most people do not like having to go out that front door unless they have too. Most of the time going out to eat at the nearest McDonalds or Wendys is not on that list of necessities.
Additionally, it is during these times (especially from November to December), that families will often go on vacation to various parts of the planet, often for multiple weeks at times, thus resulting in increased air-fare revenue, but a further decrease in restaurants revenue.
However, that does not mean it is game over. There are some restaurant marketing strategies and tactics that can be fun and engaging that will help make the holidays a little less painful. Let's go over just a few of those ideas right now.
Top Restaurant Marketing Ideas for the Holiday Season
Offer the Patrons A Special Menu Item at a New Price
Often one of the easiest ways to get people into a restaurant is also a classic; setting a new price of a popular menu item at your restaurant for the holidays. By doing something like this, during this particular time frame, people will be more inclined to make the trip since they know that if they do not, they may miss out on the savings for the year.
Give Two Delicious Meals for The Price of One
This is another easy one, and very common to see restaurants offer during the holidays. Entice your customers with a two-for-one-deal. A special offer like this, providing additional savings can be just what you need to fill your restaurant during the holidays. It works well, but use this strategy sparingly; you don't want your customers to get addicted to expecting deals all the time.
Offer A Different Kind Of Meal For The Holidays
Everyone loves a good holiday menu item. Subway's Apple Pie Cookie, Sonic's Pecan Pie Funnel, Starbuck's Peppermint Bark Frappuccino. During the several short weeks of the holiday season, these restaurants often see great success because they provide their patrons with something not seen every other day. So, perhaps add a new holiday-themed menu for a change.
Start-Up A Charity Drive
The holidays are all about giving and goodwill to others, why not join in on that spirit and start up a charity drive? Perhaps for every ten dollars spent, three of those dollars will go to a local Children's hospitals or non-profit. McDonald's is one of the most famous for this, supporting families with sick children through their Ronald McDonald House Charity program.
Speaking of Charity, Money Is Not the Only Option to Donate
Many organizations will host annual food or clothing drives throughout the holiday months, bringing in as much food and clothes to donate to local charitable organizations. So, perhaps offering something similar can help boost sales. You may even consider giving away a free menu item if a customer donates to the cause. While it does sound like you might be losing money by this method, it also brings more people through your doors. So, not only do you get them into the building, but you also build up a positive reputation with the community.
Offer Special Pricing for Children's Menus
Another excellent way to boost revenue and marketing is to lower pricing for children's menus or just children in general. However, it is not uncommon for restaurants to offer some kind of "children under 4 eat free" promotion year-round. So, if you're not already offering this deal, consider offering it during the holidays. It might be just the thing you need to convince more families to bring them along.
Change Your Tune
It is the holiday season, so you know as well as I do what is going to be blasting on radio stations: Christmas songs. If you are the kind of restaurant that likes to have music playing in the background, perhaps changing the station to one that is playing Christmas music can help. It is a small change, but one that costs nothing and can help boost the morale of both customers and employees.
Deck the Halls with Holiday Signage
It is extremely common for businesses to decorate their buildings with holiday colors and iconography. I know our local Churches sees an increase in attendance during the holidays because they set up various Christmas and holiday decorations; so, perhaps spruce up the windows and dining area with holiday imagery.
'Tis The Season to Be Jolly
Perhaps allow the employees to wear festive clothing and colors for the holidays, instead of just that regular uniform? Red? White? Green? A mixture of all three? Why not? The holidays are a time to spread happiness, and by having your employees show and express themselves through their creativity (not to mention through the marketing), you can expect some people might just be coming back next week.
If You Are Willing to Go with The Extreme
Then perhaps redecorate the entire restaurant to be nothing but a winter theme? Maybe make the dining area Santa's Workshop or a frozen wonderland? This goes exceptionally well with allowing staff to wear festive colors or outfits. (Though, in my experience, it is best not mandating the employees wear these colors if they prefer their standard uniform). Though, do take care not to go overboard too early.
Christmas Movietime!
Is to play appropriate Christmas movies and specials if you happen to have a TV or TVs in your restaurant. While it is uncommon for most eatery establishment to have them outside of sports bars, some family establishments still have one or two playing anything and everything at all times.
Perhaps Consider Going Digital
In the past twenty years, the internet has gone from this slow, clunky and unresponsive tool that required no one to be on the phone line to use, to now one of the most potent and intricate tools to ever be constructed. As such, sending out holiday-themed emails, offers, messages, notifications, and decking out your advertisement to model something more festive can be a nice gesture (especially if those who subscribe to your email listing get a coupon or savings with those deals).
Special Contests and Events
The holidays are about giving merriment and gifts to those around you, so why not offer gift cards to your customers for special events? Maybe a gift to your 100th customer of the holiday season? Alternatively, random "hey, you just won a free twenty-dollar gift card to (insert store name here), kind of prize. Alternatively, run contests and special events via your website or inside your place of business. Nothing drives up happiness (and sales), like getting a gift card just before Christmas. It is a fantastic gesture to make for both your employees and your customers, and everyone will be happy.
Add a Traditional Holiday Meal to the Menu
This one ties back to the third option listed above, but this time, go above and beyond the call of duty and maybe offer customers traditional Christmas dinners during the month of December. Dinners like ham and turkey, mass potatoes and stuffing, all that delicious yumminess and more. This alone can be an excellent marketing strategy for that final month of the year.
Pastries! Lots And Lots Of Pastries
This one may be tricky to do if you are not running a bakery, as this idea does benefit them more-so than traditional restaurants and fast-food joints, but that does not mean they are out of the picture. Most establishments offer some form of dessert, traditionally cookies and cake. Perhaps instead of traditional cookies, you can go with gingerbread cookies?
Host Community Events
The holidays are about family, friends and getting together with one another. Perhaps hire local artists to play at your restaurant or a community lot with you as a sponsor. This is one of the best marketing ideas I have to offer here.
Let Us Not Forget the Employees Themselves
The holidays can be stressful for men and women in the service industry, show them you appreciate their hard work and determination by throwing an after-work or Christmas party for your employees and their families. Another way is to make sure everyone goes home with a nice additional bonus. Whatever you choose to go with, make sure it comes from the heart because by making your employees happy, that will not only reflect on their performance during work hours, but word will spread about how kind and generous you are to both your employees, and to the customers, along with the general reception of it all.
Invite Mr. and Mrs. Claus
If you are running a restaurant that caters to families, perhaps see about asking one of your employees to dress up as Santa or Mrs. Claus and interact with the children. Or, if you can afford it hire a professional Claus for a special experience.
Maybe See About Cross-Promotion
Cross-promotions can be a fantastic marketing tool, just like everything else we have discussed in this list. Maybe see about teaming up with a local competitor to boost sales in various areas like goods and services, while also offering competitive prices. You can even combine this with giving back to charities or non-profits and do some good for your community.
Lastly, Have Fun with It
Christmas is a time for festivities, joy, and merriment. There are loads of methods to drumming up marketing support during the holidays because of the time and era we live in. The best tip I can give when trying to increase revenue via marketing is to make it all about the holidays and the people, while also having fun with it.
Christmas is such a beautiful and wonderful time of the year, and everyone deserves to be happy during these times. I hope this article gives you some thoughts and ideas on how to go about marketing during these times.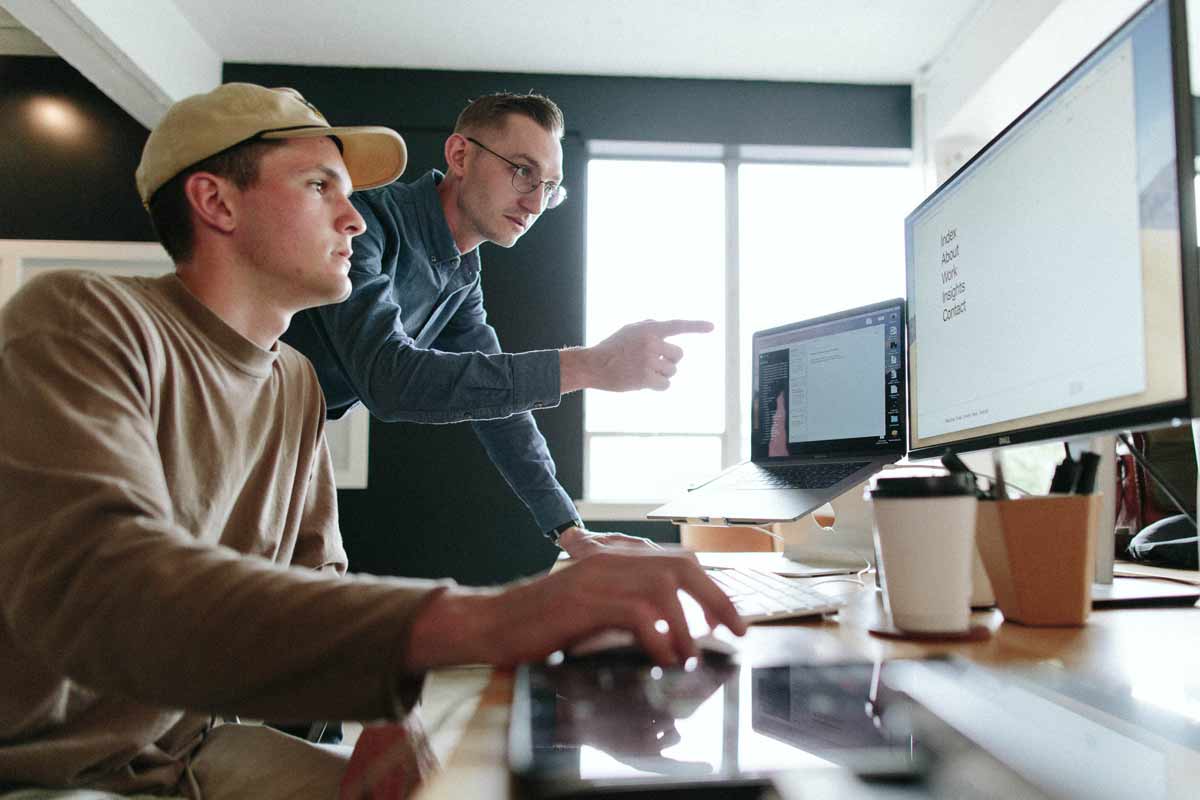 Connect with Longitude°
Searching for a hospitality branding agency to partner with on your next project? Fill out the form below and let's talk. Or you can email info@longitudebranding.com
Jeremy Wells
Partner at Longitude°
Jeremy is the author of Future Hospitality and Brand Strategist at Longitude°. As a member of the Education Committee for The Boutique & Lifestyle Leaders Association (BLLA) and a content contributor to Cornell University's Hospitality Vision and Concept Design graduate program, he is a committed thought leader in hotel branding, concepting, and experience strategy.