5 Menu Engineering Hacks to Raise Check Averages and Increase Profits
June 23, 2019
Jeremy Wells
As business owners and restaurateurs, we want to ensure we are doing all that is possible to increase the profits that your establishment enjoys. The way in which your menu is structured is critical to this. So, having a good menu strategy is going to be the ticket to success.
In this article, we will discuss five great ways and best practices for menu engineering to get those numbers up.
Simple things like a great menu layout, item count and even the visuals of your menu play a role in how well you do in terms of earnings. Continue reading to learn more.
1. Category and Item Placement
Your menu items are not just breakfast, lunch or dinner.
They are not called "apps", "entrees", or "sweet endings" either. Rather, menu items should be categorized in a rather creative and fun way: Stars, Plowhorses, Puzzles, and Dogs.
Stars: These are the items that bring you max profits and are also super popular with your customers.
Plowhorses: Like a tried and true classic, these dishes drive customers to your restaurant, but have low profitability despite their popularity.
Puzzles: These dishes appeal to a "niche" crowd-a certain few customers-but they bring in good profits.
Dogs: Like a load of stones weighing down your wagon, these foods have low profitability and are rather low in popularity, too.
You have to know which item fits into each category. This is going to be critical for putting your menu items in the right place. You should review the numbers from your Point of Sale system to accurately categorize the items.
And, after you categorize the items, be sure the names are accurate sales drivers. What do we mean by this? Well, what sounds more fun: "Grandma Bea's Secret Spicy Jambalaya" or "Sausage plus some veggies and spices"? "Uncle Jon's Ultimate Grilled Cheese" or "Some cheese and bread"?
When it comes to getting sales up, naming your menu items is crucial.
When it comes to getting sales up, naming your menu items is crucial. When you name an item with a quirky or exotic sounding moniker, you invite people to try it.
You make your less adventurous customers into "try-ers" of the unthinkable. Choose the way to name your dishes in a way that corresponds with your target demographic and stays true to your restaurant's brand.
No matter what direction you choose, aim to have these names do the following: Whet the appetite, show off an ingredient, or appeal to a certain taste.
One strategy of menu development is to create less appealing descriptions for the Dogs and Plowhorses foods, which generate more for the Stars and the Puzzles.
2. Design Your Menu with Care
So, you have gone through the POS and figured out where your Dogs, Plowhorses, Stars, and Puzzles are. You re-evaluated the names and descriptions and perhaps had a creative person or freelancer write up some menu description ideas, they look great.
But how can you really maximize your menu design?
First, make sure you are pointing out specific menu offerings. Use visuals to show off the items you really want to sell. Place a box around the dish, put a photo nearby, put a star next to it. Indicate it is a "chef special" or use another special identifier.
You might consider highlighting one special item in each category-one dessert, one main dish, one app, and so on.
People are more apt to choose menu items that are very descriptive.
People are more apt to choose menu items that are very descriptive. So, in your descriptions, make sure you do more than list off the ingredients of that meal.
Use words and text that pique the interest and taste of your customer. Tell the tale behind "Grandma Bea's Secret Spicy Jambalaya" to make it more human to your guest.
Did you know you can also use eye hacks to get people's attention? Most people shoot their eyes up to the top of the page, or the right corner.
The bulk of your guests are more likely to order the first item they gaze upon when reading your menu. The item that gets the most attention after that is the last one on the list. So, keep lists short and sweet, putting the stars at the top, puzzles at the bottom, and plowhorses in the center.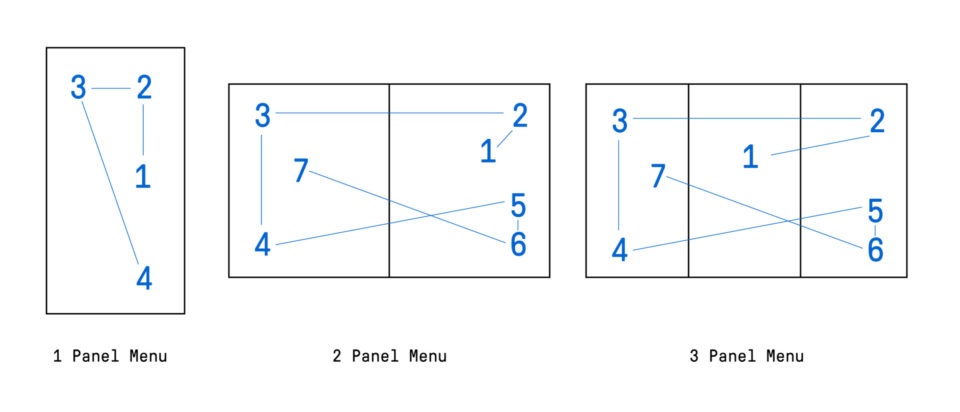 3. Avoid These Menu Mess-Ups
One great way to maximize restaurant sales is to have a foolproof menu! That is, one that is built without making any of these menu mistakes:
Having too many items.
Being driven solely by cost.
Having a terrible organization
Not having any upsell options
No use of ordering psychology.
Having too many menu items makes the list way too long and overwhelms the customer. Guests take longer deciding what to order.
The turnaround time for tables then slows down and takes a while for guests to leave. You end up serving fewer and fewer people, and sales hurt. Get rid of what's not doing well.
Get rid of what's not doing well.
In terms of price, do not list menu items that have different price points altogether. Guests choose the cheaper items which hurt sales.
Price should not be the main point of a menu. Prices should be the same size and style as the menu text. Prices should not be the first thing a guest sees when reading the menu.

Having a terrible organization of the menu is not helping anybody. Organize the food logically. Appetizers go in one section. Sandwiches in another. Entrees in another. Desserts should be after meals.
Guests are then drawn to the logical order of food-drinks, appetizers, meals, dessert. If you offer, say, sandwiches first, guests might skip the appetizer altogether.
Upselling is another opportunity not to miss. Your servers are probably trained well to upsell, but the menu helps too. All modifications a customer can make should be clearly listed. If you offer salads, offer the chance to add special toppings or a protein.
Be sure to list the prices, too. This helps the servers focus on other things and sells more to your customers without saying a word.
Lastly, one must understand basic ordering psychology. Remember, guests look at the top right corner first. Put your high margin meals up there. And don't miss out on the chance to use photos in your menu. This works to upsell an item like a dream.
Photos and other designs should be used strategically-if there are too many photos or items featured, it can backfire on drawing attention to the meals you really want your guests to see.
4. Implement Some Solid Pricing Strategies
You can use some cool menu hacks to get your pricing to an advantageous place. For instance, everybody wants steak, but they can't afford it. So, they order a burrito with steak or a salad with steak, just as tasty. Here are some ways menu engineers hack the touchy subject of price:
Put the expensive stuff up front: If you put more expensive food first, everything that comes after it seems pretty reasonable. This takes advantage of the "anchoring" cognitive bias, in which humans tend to rely greatly on the first piece of info offered to them when it comes to making choices.
Get rid of the dollar sign. On a lot of swanky menus, you notice the dollar sign is missing. This is because it is a pain point for guests. They know they are parting with hard earned money to be there. You might round down dollar signs, such as making a menu item 9.95 instead of 10. You might also phase out numbers on the whole, but this only works with a specific audience.
If you put more expensive food first, everything that comes after it seems pretty reasonable.
5. Train Staff Accordingly
Your staff is the greatest asset to your restaurant! Do not forget to train them on your menu design. They speak to your guests each and every day.
Your staff is the greatest asset to your restaurant!
Be sure that you teach them what items have priority over others. They can, in turn, help your customers find your most profitable meals and use in-house marketing to make the experience more delicious, memorable, and encourage repeat business.
After all, customers who are looking at your menu are ready to make that purchase. Why not take advantage of these and other great menu hacks to ensure they pick out the most profitable items on your list?
No matter how great you are doing, there is always a chance to improve. You can easily generate more profit by just making sure you have a great menu design with a few tweaks here and there to ensure people are looking at the stuff that generates the most money for your establishment.
The best thing to do is not fall into a rut-make sure your restaurant changes with the times by testing out new menu designs on a continuous basis.
In Conclusion
A great restaurant menu strategy is not so difficult when you know the right tricks and hacks to make it work. With just a little tweaking and some serious revision of your menu, you could very well see an uptick in sales before you know it.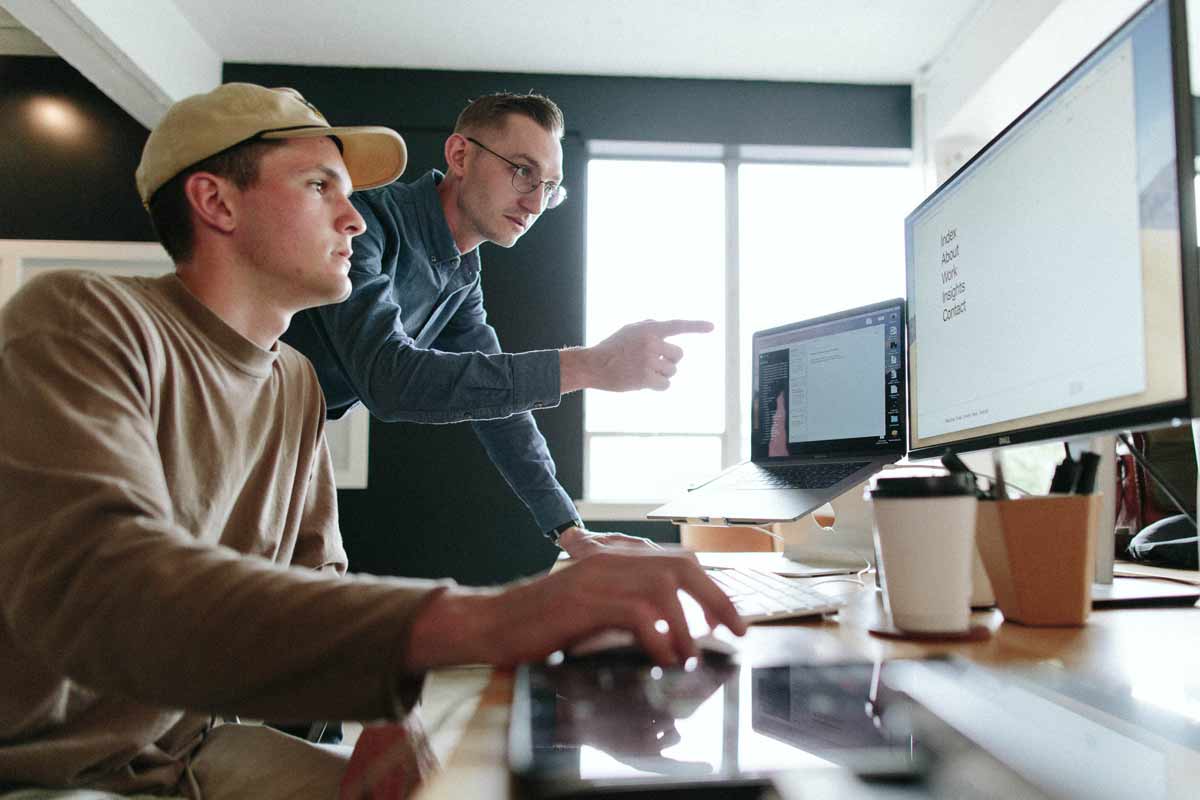 Connect with Longitude°
Searching for a hospitality branding agency to partner with on your next project? Fill out the form below and let's talk. Or you can email info@longitudebranding.com
Jeremy Wells
Partner at Longitude°
Jeremy is a Partner at Longitude°. He's also the author of "Future Hospitality", a book focused on how branding can create more impactful guest experiences. Additionally, he's an honored member of the Boutique & Lifestyle Leaders Association (BLLA) Education Committee and has spoken at industry events and associations including AAHOA, Global Hospitality Summit, Hospitality Talks, and more.