10 Brand Activation Ideas for Your Restaurant
July 10, 2019
Jeremy Wells
As a restaurant owner, you are likely always looking for new ways to draw more people to your restaurant's food and services. However, restaurant branding, and marketing can be more difficult than you think. Not only do you need to draw them, you also need to keep them coming back for more.
This is where brand activation comes in. Brand activation is key to getting consumers from simply browsing your menu to actually visiting your restaurant and eating your food.
In this article, we will discuss ten brand activation ideas to help drive more consumer action to your restaurant. If you want to find out how to elevate your restaurant's marketing impact, keep on reading.
What Is Brand Activation?
Brand activation is a relatively new marketing idea. Essentially, it is the idea of motivating consumer action through a variety of experiences. In other words, it is about drawing attention to brands by creating unique interactions that result in long-term connections with consumers.
Brand activation typically occurs in the form of activation events.
Activation events are one-time, exclusive events that encourage consumers to interact with a brand, see a brand in a new way, and draw more in-store or in-restaurant activity. The key is that brand activation events have to be unique, memorable, and shareable.
It should be said that brand activation events or campaigns can utilize a variety of methods, such as:
Consumer promotions
Sampling campaigns
Shopper marketing
Digital campaigns
Experiential marketing
Whatever method you use is up to you and your circumstances. Just remember that the goal is to create a distinct experience that ups the notoriety of your company or restaurant.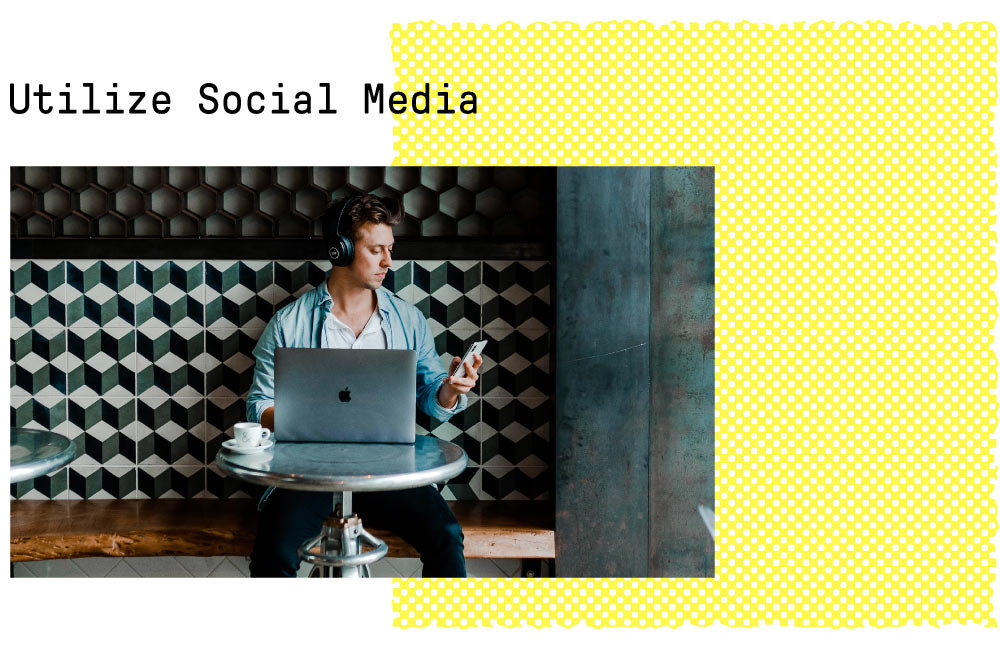 1. Utilize Social Media
Social media is easily one of the most definitive aspects of our daily culture. As a matter of fact, 54% of social media users use social media to research products and interact with a brand. So, if your consumers are not talking about your restaurant or brand on social media, you are definitely not connecting with them well enough.
An easy way to generate some attention on social media is to get consumers to post about your brand. This could be anything from simply sharing a photo post about your food and reviews to sharing promotional content.
For example, Sonic did an experiential campaign at Coachella. They sold square-shaped milkshakes during the music festival that could only be purchased through Instagram.
Another great idea is to use social media to hold contests or giveaways.
Domino's held a fun giveaway on Instagram called the Piece of the Pie Contest. Essentially, Domino's fans or consumers had to take a photo that showed they are a super fan. The most elaborate photo won a grand prize of $10,000, but Domino's gained more fan interaction than ever before.
Social media is a great avenue for boosting your brand's followers and visibility. Fun, interactive social media campaigns are an exciting way to get more consumers to try your food.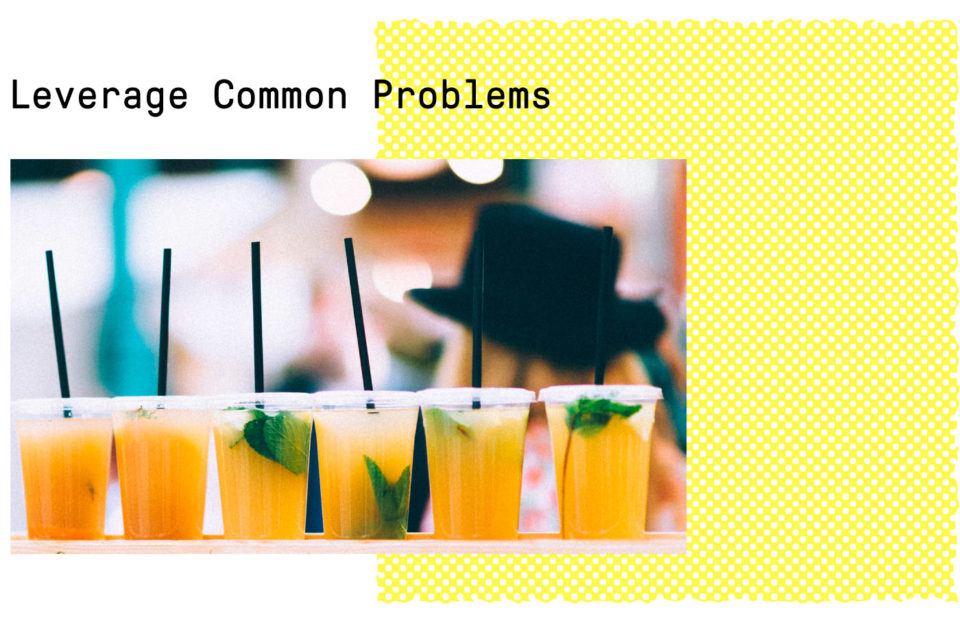 2. Leverage Common Problems
The basis of selling any type of product, including food, is that you are solving some common problem or need. The same idea can apply to brand activation events for your restaurant.
For example, when summer festival season hits, the heat can be a major downer on any person's day. However, bring awareness to your own brand by supplying guests with refreshing drinks or a fun way to cool down.
Vitamin water put a clever spin on this idea by providing music festival guests with a fun misting station. With this quirky, interactive idea, consumers got to cool down and Vitaminwater was able to gain more exposure for their brand.
You should also consider getting a stand at your local farmer's market. If your restaurant is offering new menu items, this is a great opportunity to offer samples and build up interest in your restaurant.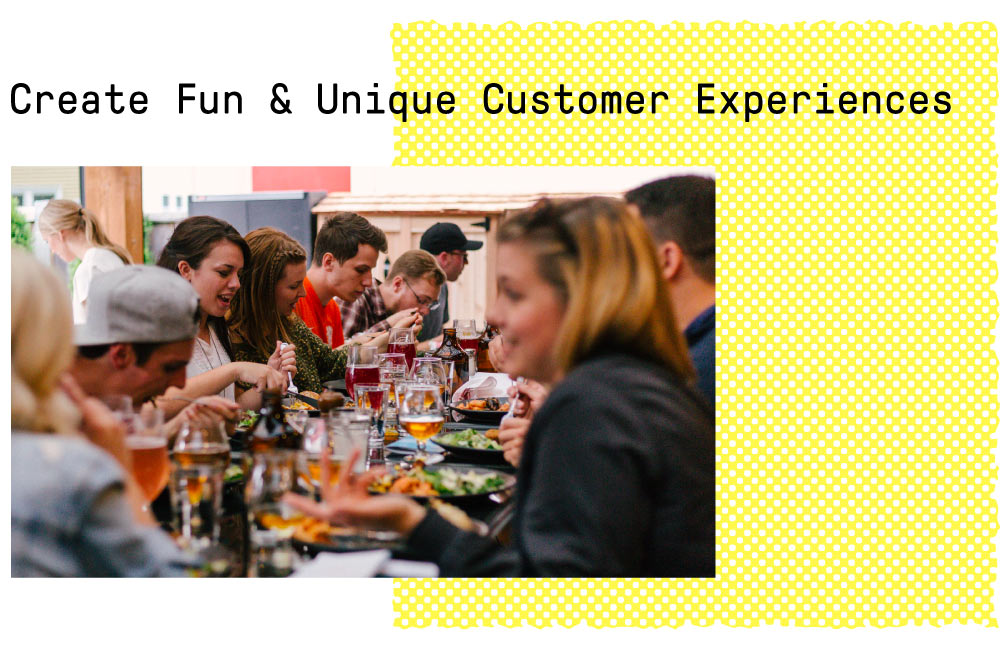 3. Create Fun & Unique Consumer Experiences
Like we mentioned above, the key to a successful brand activation campaign is that it is unique and cannot be easily replicated.
The events you create surrounding your restaurant have to be unexpected and something your customers have not experienced before.
One great way to create a unique restaurant branding experience is to make use of pop-up shops or cafes. Pop-ups are essentially temporary retail spaces that give companies an opportunity to sell their product in a completely personalized space. For restaurants, it is a great opportunity to present their food or service in a fun new way.
For example, Subway set up a pop-up outdoor salad bar. Subway's goal was two-fold: encourage healthy eating and to promote their new Salad of the Day menu option. It was a smart way to promote their new menu while also playing on consumer's desire for healthier and more readily available produce.
Another fun twist was Quaker's pop-up breakfast vending machines. This unique play on the traditional pop-up shop featured a large vending machine with two workers dressed as robots doling out free breakfast. To make the experience even better, each oatmeal dish was specially prepared according to each consumer's taste.
Remember, the key here is that you want consumers to activate or act on your brand. You want to create activities that will put the product in your consumers' hands so they can get a well-rounded experience.
That also means ensuring that your event does not stagnate. For example, if you have a large event, try to intersperse smaller activities or experiences while people are waiting around. Try to aim for collaborative activities as it will encourage a more light-hearted, open environment at your event.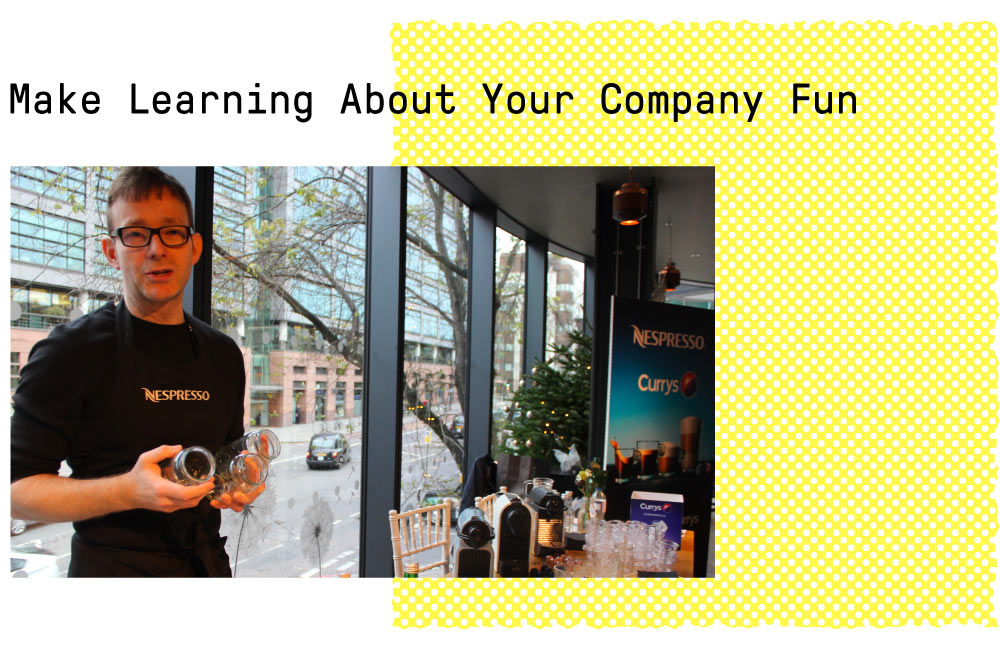 4. Make Learning About Your Company Fun
If you want more people to care about your brand, it is important that you share its roots. Sharing the who, what, why and how of your brand is important to help consumers connect with your brand's values. However, instead of just trying to tell people about your brand, one of the best restaurant marketing ideas is to teach them more about your restaurant methods, such as cooking classes or recipe development.
A cool example is Haagen-Daz's sensory dessert schools. Haagen-Daz set up their two-day dessert school to teach how sight, sound, and scent contributed to tasting ice cream. However, Haagen-Daz elevated the pop-up event with talks by major social media influencers and Haagen-Daz ice cream tester, Alison Gray.
Nespresso did the same with a sensorial coffee club pop-up. The Nespresso Connoisseur Club is a traveling culinary adventure, featuring taste tests and classes by Michelin starred chefs. It is an opportunity for Nespresso to share their brand in a new upscale light that is deeply immersive and informative.
Bringing consumers into the fold of what your brand does behind the scenes is a great way to establish a trusting relationship with them.
Not only do they get to learn about your specific restaurant and your products, but they also have a growing appreciation for your work.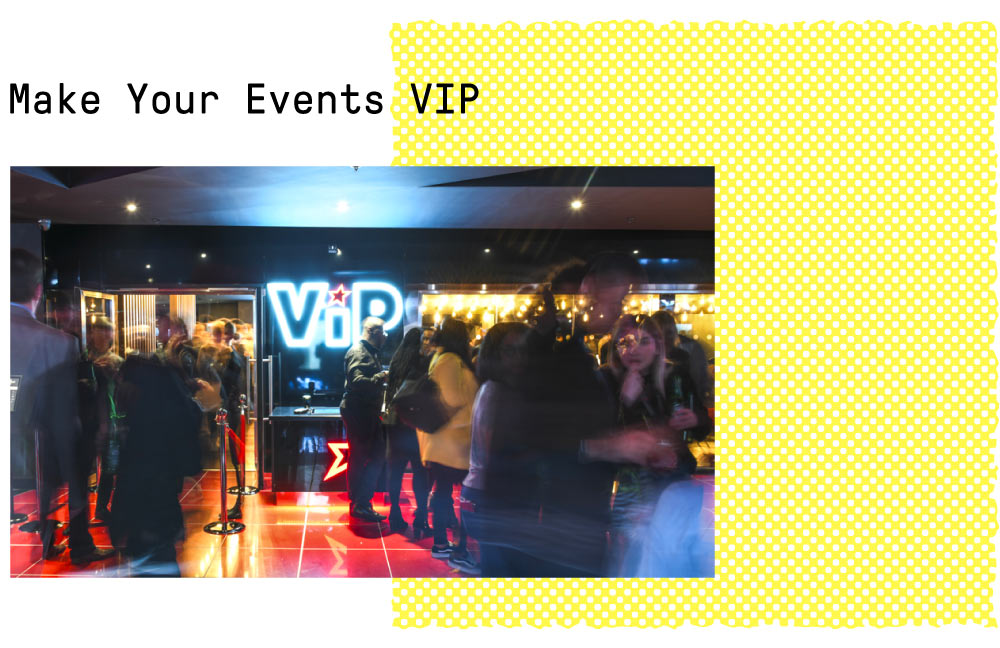 5. Make Your Events VIP
A simple way to develop stronger relationships with consumers is to make your brand activation events exclusive. Now, it seems counterintuitive at first. By making an event exclusive to a specific group of consumers, you are obviously excluding other consumers.
However, making events VIP will help you develop stronger emotional connections with consumers. Those consumers who are a part of the exclusive group will feel more valued and will develop a stronger bond with your brand. This way they are more motivated to share your brand with other people.
Moreover, on a logistical note, making events exclusive is also a smart, budget-friendly idea. If you don't have a huge marketing budget, all you can afford is a short-term branding event.
However, influencers and local media are more drawn to short-term events, especially if they are fresh and creative. This way the more tight-knit an event feels the more people want to be involved or in the know. And, as we said, the more exclusive an event is the more likely people feel the need to share it online.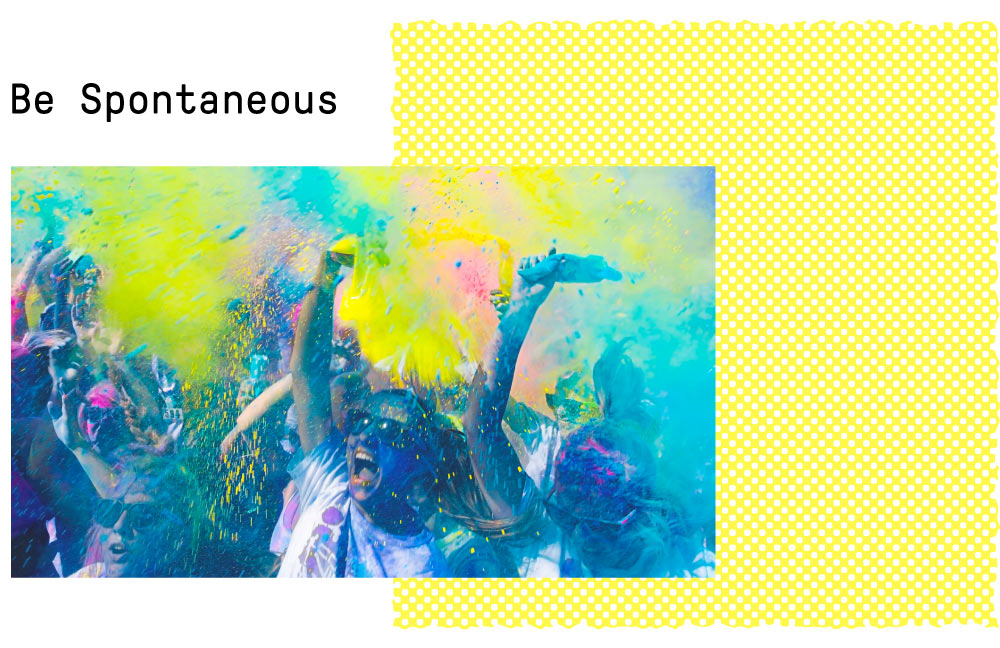 6. Be Spontaneous
If you truly want to be remembered by consumers, do something memorable and completely unexpected. For example, Lipton Iced Tea completely took London by surprise when they stuck a 100-meter, bright yellow water slide in the middle of the morning commute.
The day-long event encouraged people to come out and bring their swimsuits and pool inflatables with them. And all throughout the even, Lipton employees handed out samples of a variety of Lipton products while also promoting the Daybreaker event series.
This is the time to think out of the box. The more creative you are the better because it will help you stand out from your competition.
From using slip and slides to using flashmobs, you don't have to stick with a basic food service setting to promote your brand.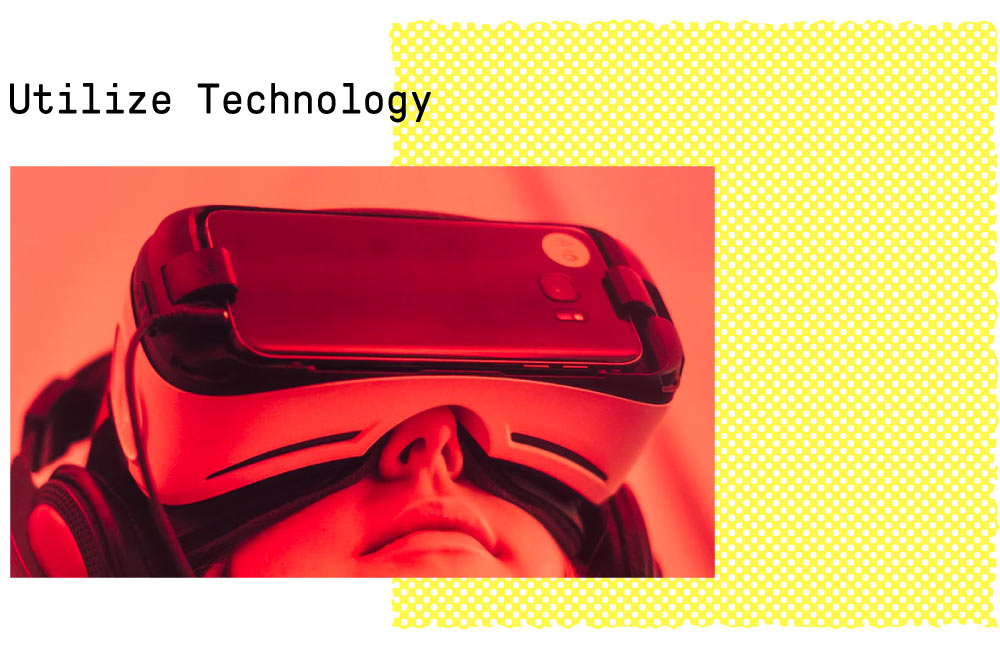 7. Utilize Technology
The heart of brand activation events is their face-to-face interaction that digital marketing can overlook. However, this does not mean you should completely discount technology. As a matter of fact, your restaurant branding events should be so memorable that your consumers can't help but whip out their phones to share it.
If you are holding a pop-up shop, encourage attendees to share pictures, videos and to even make a hashtag. However, you can take your branding game to a whole new level by making social media an active part of the event. Take, for example, Marmite's positivity recording pop-up cafes.
Marmite opened up a Twitter pop-up shop that used social media as a means of payment. When patrons would enter the shop, they would give their social media handle. The pop-up cafe then uses a "Love-O-Meter" to analyze tweets to see if they are sharing positive or negative messages online.
If you are identified as a positive, loving spirit, you are given a sample of a Marmite summer snack. This is a great twist on using the power of technology and social media. Here, technology and social media actively play a part in the success of the branding event.
You can even go simpler than that. If you are holding a cocktail party, provide a variety of photobooths and award the most creative photo at the end of the event.
You can host a food scavenger hunt and have participants hunt down food-related clues. When they find the answer, they can just snap a picture and send it via text.
Whatever method you choose, you can be sure that technology will help your brand interact with consumers in a fun, immersive way.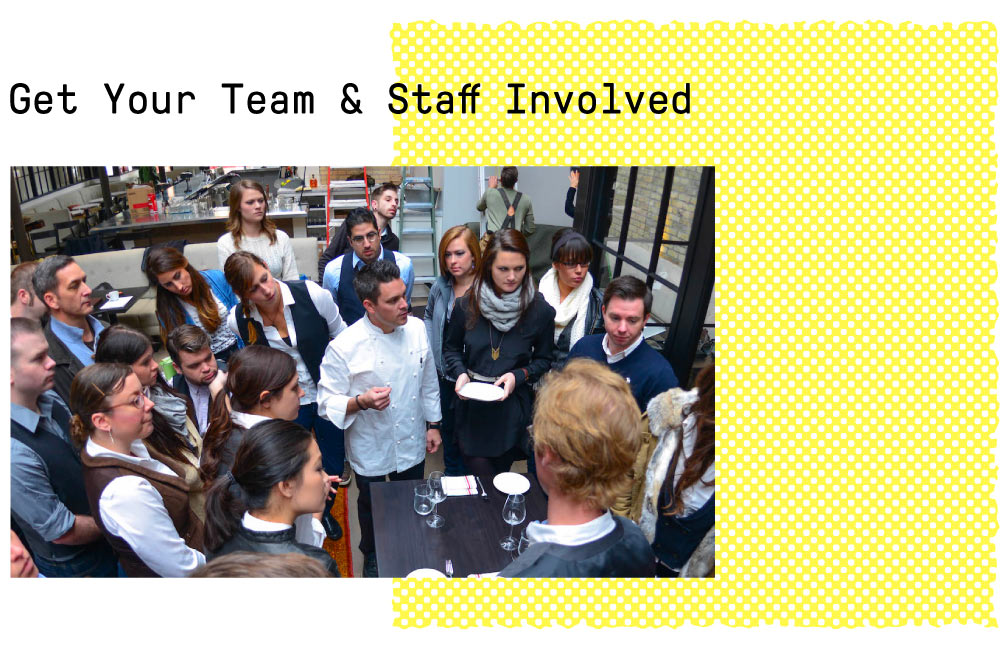 8. Get Your Team & Staff Involved
If you really want your brand to stick out, it is important to get your team on board with branding events. Due to their close relationship with your company and brand, they are easily one of your best promotional resources.
Try to get your team involved from the very beginning. Inform them of your idea and get their feedback. They might have some cool ideas that could improve your idea.
Bringing your team in on brand activation ideas is integral to having a successful and memorable event. First, well-informed staff will ensure that the whole event is flowing like a well-oiled machine. In turn, you can ensure all guests or consumers are getting the best experience.
Secondly, getting your team involved is a great way to have them brush up on their knowledge of the brand. Their ability to share the history and roots of the brand and cool, hidden details can help build brand loyalty with consumers. Moreover, it can build brand loyalty within the team itself.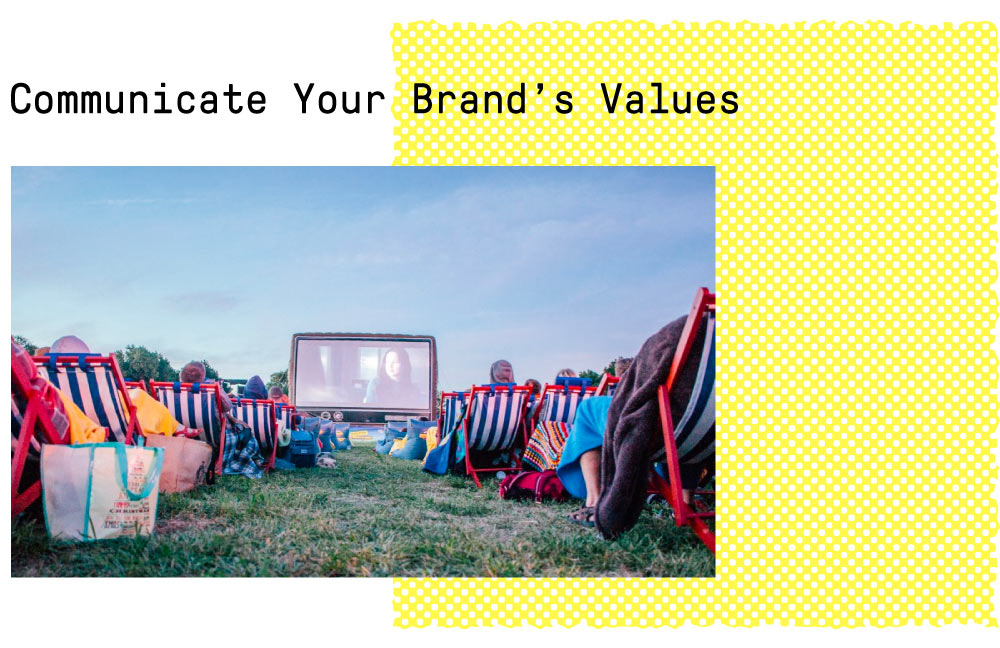 9. Communicate Your Brand's Values
A successful branding event gets consumers to understand and align with a brand's values.
Shared values are the basis of establishing a strong bond with your consumers.
That being said, if you are struggling to think of brand event ideas, go back to your roots and build off of your values.
As one of the most value-driven brands, Ben & Jerry's does this particularly well. During the Big Ice Screening Film Festival, Ben & Jerry's established a bike-powered pop-up outdoor theatre.
For three days, consumers could engage in a multitude of childhood games and get food and drinks from a variety of stalls. However, the highlight of the event was Ben & Jerry's effort to use renewable energy for the entire event.
The event had stationary bikes that were used to power the movie screen. In addition, they also employed green energy, hybrid power source provided by Firefly.
The entire event was really to promote Ben & Jerry's newest ice cream flavor. However, it was further bolstered by the brand's commitment to environmental causes.
Although elaborate, outlandish ideas are sure to draw attention to you, working off of your values is sure to keep people around. And committing to those values consistently only shows consumers that you are a reliable and dedicated company. In turn, people will only want to support and interact with your brand more.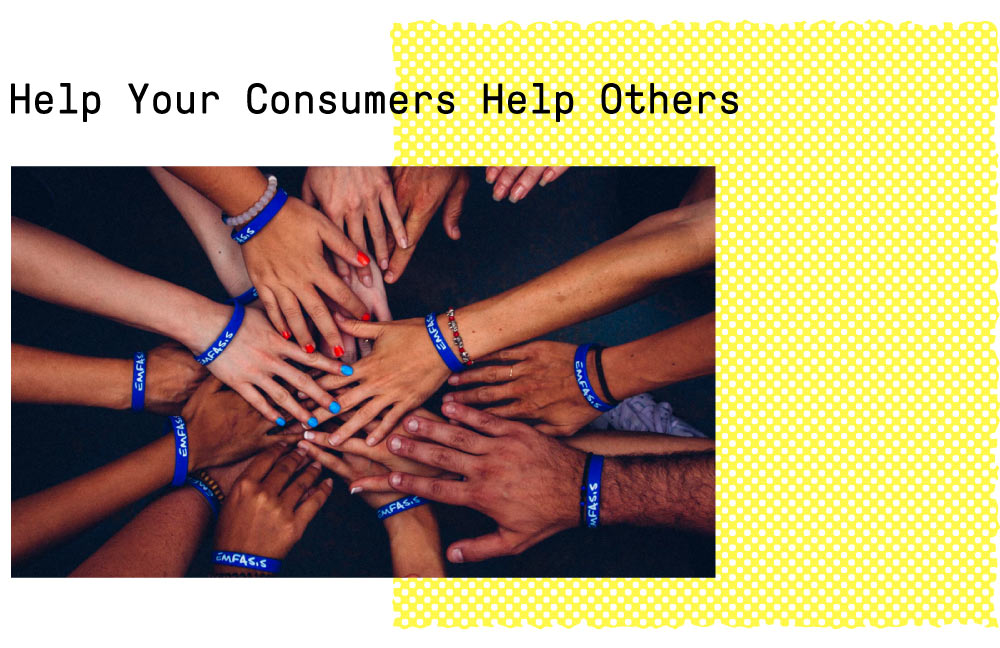 10. Help Your Consumers Help Others
An excellent way to get your consumers to interact with your brand and to further promote your values is to help your consumers help others. More often than not, people see issues that they want to help with or change but do not know where to start.
This is a great opportunity for your company to step up to the plate and bridge the gap between important issues and potential solutions.
One great example of this is Skittles' Holiday Candy Pawnshop Pop-up. The four-day branding event allowed consumers to bring in their unwanted items and trade them for candy. All of the collected items were then donated to a Goodwill ReUse center.
This could easily be replicated for your restaurant branding. Maybe during the holidays take canned food donations in exchange for a meal at your restaurant. Another great idea is to get the community involved in a huge potluck for the local homeless shelter.
Not only does your brand gain more visibility, but it also gains visibility for positive reasons. Moreover, this will make people more attracted to your brand because they know if they are supporting your brand, they are also supporting a good cause.
Conclusion
As technology and digital media continue to evolve, learning to market for your brand continues to grow more complicated. Fortunately, brand activation events give you an opportunity to get your brand on the front-lines without the risk of blending in with the competition.
Activation events allow you to repackage your products and share them in a whole new way. Moreover, activation events bring your in-store or in-restaurant traffic to new heights and allow you to build more meaningful relationships with your consumers.
So long as you focus on your audience and focus on making your experiences unique and shareable, brand activation events can help you ride the tide of changing trends.
Jeremy Wells
Partner at Longitude°
Jeremy is the author of Future Hospitality and Brand Strategist at Longitude°. As a member of the Education Committee for The Boutique & Lifestyle Leaders Association (BLLA) and a content contributor to Cornell University's Hospitality Vision and Concept Design graduate program, he is a committed thought leader in hotel branding, concepting, and experience strategy.