How Research Helps Build A Stronger Brand
February 16, 2021
Jeremy Wells
How often are we reminded of the importance of a strong brand image? The quality of a product or service is undoubtedly important, but it is your brand's image that will help communicate your differentiation, increase sales, and in turn, determine the success of your brand.
Tale of Two Shoes
For example, let's talk shoes. I could walk into any Walmart or Target right now and buy a pair of shoes that are comfortable and stylish for $15 or $20. However, to get Nike sneakers, I would need to pay a minimum of $70 — sometimes hundreds of dollars. Sometimes I may even need to sign up for a waitlist or buy from a reseller at a high-markup to get a specific style.
So, why are consumers so willing to pay a premium? Obviously, there are notable differences in the quality and longevity of the shoes. However, a major part of that difference is due to the brand image of Nike. People will literally line up in the cold, and pay hundreds (sometimes thousands) of dollars for a pair of NIKE shoes — for the simple fact that they are NIKE brand. It reflects the trust people have in the brand and the brand image that has taken years to curate.
The pursuit of strengthening the image of a brand is just as necessary for any entrepreneur
And just like NIKE, the pursuit of strengthening the image of a brand is just as necessary for any entrepreneur. The million-dollar question is… How.
The answer lies in research which can be expressed as collection and analysis of data from current and potential customers along with other stakeholders to draw meaningful conclusions upon which company's brand strategy would be based upon. Data is a key component in research and is the core of any substantiative research. However, all data would be of no use until conclusions can be drawn from it — enabling businesses to make appropriate, effective, and timely decisions.
Qualitative and Quantitative Research
Many brands have developed a perception that qualitative and quantitative research are substitutes, whereas, in reality, they are complementary to each other. They go hand-in-hand; two peas in a pod, so to speak.
If brands use qualitative and quantitative research effectively, they can see a clearer picture of their brand strength.
Qualitative research will better inform you about how people "feel" about your brand. It can be defined as brand perception – how your brand is seen by people external to your organization. It is something that can't be confined to numbers and data alone. It is more than that. It's the human component of research. On the flip side, quantitative research is all about data and trends. An economist's dream. Brands need to adopt a holistic view about the two as they can't be studied in isolation.
Importance Of Research In Building A Brand
Research is like a testing ground for new brands and a correction mechanism for well-established brands. Where new brands are well aware of the importance of research before launching a project, the experienced brands often forget its importance in maintaining the brand image. In both cases, the contribution of research cannot be overlooked.
Let's look into some reasons why research cannot be put aside.
Assists in Design. Product designing is considered the primary area of cost reduction. Thus, if your product has features that the target customer doesn't require, that feature becomes a non-value-added activity for the business. It is important to identify such activities and most importantly eliminate them. However, until a product is launched in the market, brands cannot focus on such activities. Pre-launch product research in the form of market surveys conducted among potential customers provided reliable data on which brands can work and move forward in the area of cost reduction. The initial design will often provide what you think the customer needs. Research helps you determine what your target customers actually need.
The initial design will often provide what you think the customer needs. Research helps you determine what your target customers actually need.
Keep the Existing Customers. Brands perceive research as a tool to venture into new markets and capture the attention of new customers However, research is equally important in a business's quest to retain their existing customers. Research helps brands to reflect on their performances in the past and analyze areas in which there is room for improvement. Stakeholder feedback helps brands identify problematic operational areas that cannot be identified with internal introspection. Sometimes, an external point of view is important in such regards and research provides the perfect means to capture such data.
How Brand Community Assists in Research
A brand community is a brand's existing set of stakeholders – both internal (employees, investors, and managers) and external (customers, guests, and clients). These people are the ones that are already engaged and active with your brand in one way or the other and would know your brand better than those who haven't heard about you.
Conducting market research amongst your brand community would not only save huge research costs but also provide reliable data to businesses. Their experiences, stories, and feedback can form the basis of your future brand strategy. This would also send a positive message to your stakeholders that your brand gives utmost importance to its people, that they are considered as partners in the growth of the brand rather than mere tools that help the brands pad their pockets.
Sharing Rewards
Sharing rewards with your brand community is also a key strategy that can help you to scale your brand image. Bonuses to employees and shares to shareholders are examples of how your community can be kept satisfied. As far as it comes to customers, your brand value can be summed up in two words – "value for dollars". Focusing on value doesn't always mean you have to be the cheapest either. It's all about the position and perception you're building in the marketplace.
Focusing on value doesn't always mean you have to be the cheapest either. It's all about the position and perception you're building in the marketplace.
If your customers feel that they are investing their money rather than spending it, it will automatically lead to a higher perceived value of your brand.
Adding Value
Your product should provide "value" to your customer. Now, the value can be segmented into two types – real and apparent. Many brands add value to customer's everyday life with their products. However, there are brands with little product utility but higher apparent value. This happens when there is a gap between expectations and actual value. If the product provides more than the customer's expected value, it would serve a dual purpose for the brands – providing "value for money" and building a stronger brand.
Quality Products
The key here is not to offer the cheapest price, but the price which is below customer expectation.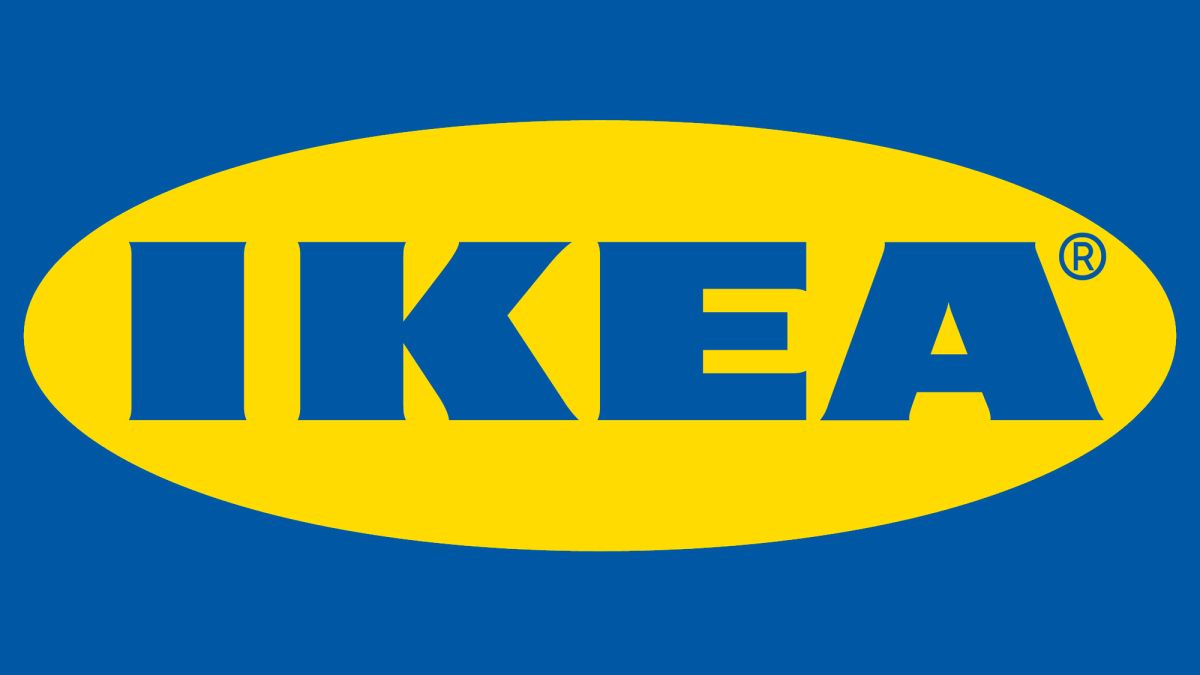 One way of achieving this end is to provide the best quality products at lower than the expected customer price. The key here is not to offer the cheapest price, but the price which is below customer expectation. For example, IKEA wasn't the first brand to offer affordable furniture. But, they were one of the first to offer affordable furniture that was also stylish, modern, and with great customer support. The value to the customer was immense. People rave about the value, and there are die-hard brand loyalists who will drive hundreds of miles to visit an IKEA store. This approach for IKEA has helped solidify their brand as the leader in budget-friendly and stylish furniture. These decisions were not made on a whim, but rather with the help of research related to market opportunities and customer needs.
Methods of Brand Research
We have already studied the benefits of brand research and its long-term implications and several key components of achieving it. Here are certain traditional ways of carrying out brand research that will help you to build a stronger brand.
Social Listening
Social listening is all about monitoring brand mentions on various social media platforms. It keeps an eye on how many times your brand was discussed by people on social channels and their general sentiment. It helps companies to know the direction in which their brands are moving. These mentions can be product reviews, complaints, or even suggestions. Not only is this an effective way of collecting data, but it is also cost-effective. It provides information beyond just numbers. Brands can see stakeholders' experiences and track their expectations from the brand.
Surveys
Surveys have been used since the 20th century as a source of data collection. The only difference now is that it has moved online. Digital surveys are now being conducted by brands majorly for two purposes – pre-launch surveys to measure the market depth, capacity, and expectations and feedback surveys to monitor deficiencies in the product. One problem with surveys is that many people are unwilling to take surveys and hence brands have now felt the need to reward people for filling out surveys.
Testing Your Brand Awareness
Brand awareness is all about how much people who do not use your product and are not associated with your brand in any capacity know about your brand. It is measured by the number of people who know about your brands or have heard about your brand even though they are not a part of your brand community. This shows the potential in the existing market. These people represent untapped market share. The less brand awareness you have, the more potential your brand has for growing its existing markets. Lower brand awareness is an indicator for brands to venture into new markets or new products.
Workshops and Brainstorming
Inviting your stakeholders, including customers, to workshops that seek answers on how to build a strong brand is yet another cost-effective way for brands to carry out research. The interaction of loyal customers with the guidance of brand professionals would provide invaluable insights into market perception and expectations from the brand. This would also provide a great opportunity for brands to brainstorm with people on the ground level and devise a strategy to strengthen the brand image.
Endnote
Thoughtful research and a strong brand strategy is almost necessary to thrive in this modern day.
No matter how unique or innovative your business is, if your brand isn't as strong as your competitors, you are bound to lose your market share even though your competitor's product is inferior to yours.
This does not mean that creating a strong brand image is a substitute for building a quality product or offering a stellar service. Rather, it makes it easier for your product to penetrate its way into the market. Research is a tried and true way of adding fuel to the fire of your brand strategy. This is why companies are now investing more and more into research. And in doing so, strengthening their brand's image and perception. Thoughtful research and a strong brand strategy are almost necessary to thrive in this modern day.
Jeremy Wells
Partner at Longitude°
Jeremy is a Partner at Longitude°. He's also the author of "Future Hospitality", a book focused on how branding can create more impactful guest experiences. Additionally, he's an honored member of the Boutique & Lifestyle Leaders Association (BLLA) Education Committee and has spoken at industry events and associations including AAHOA, Global Hospitality Summit, Hospitality Talks, and more.