Camp Long Creek
Glamping Campground Brand
Services
Apparel Design
Brand Guidelines
Brand Identity Design
Illustration
Logo Design
Client
Big Cedar Lodge
Project Partners
Bass Pro Shops
We had the great honor of working with the Big Cedar and Bass Pro teams to create a new identity for Camp Long Creek. We wanted the design to resonate with a younger audience and communicate the simple, relaxed nature of the getaway.
Located near Big Cedar Lodge, Camp Long Creek will feature 64 one-of-a-kind lodging options, ranging from shepherd's huts, luxury glamping tents and couples and family cottages. Big Cedar Lodge outfitted each with contemporary rustic décor. The luxury camping accommodations will offer simple, relaxing and inviting spaces that allow friends and families of all ages to unwind while enjoying all the modern comforts of home.
Camp Long Creek will offer on-site amenities including an outdoor pool, beach access, boat rental at the existing full-service Long Creek Marina, fishing and hiking, and other special touches including s'mores kits for guests upon arrival.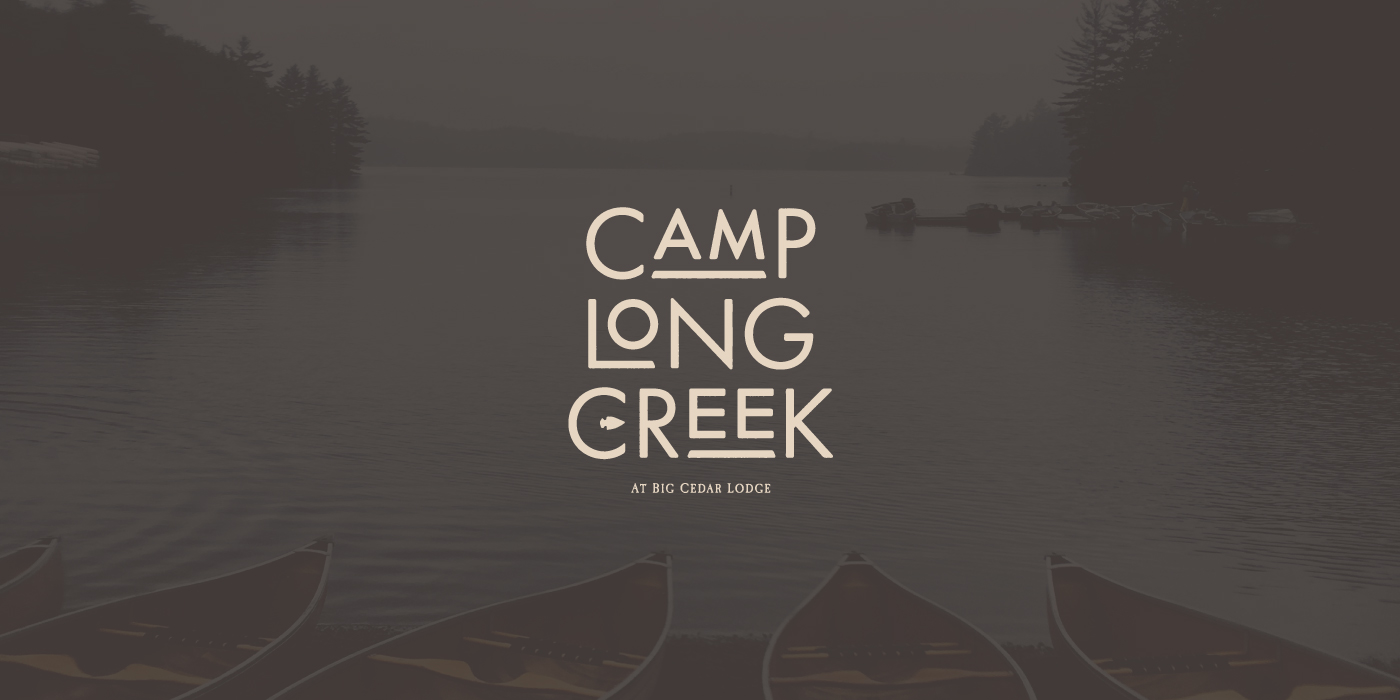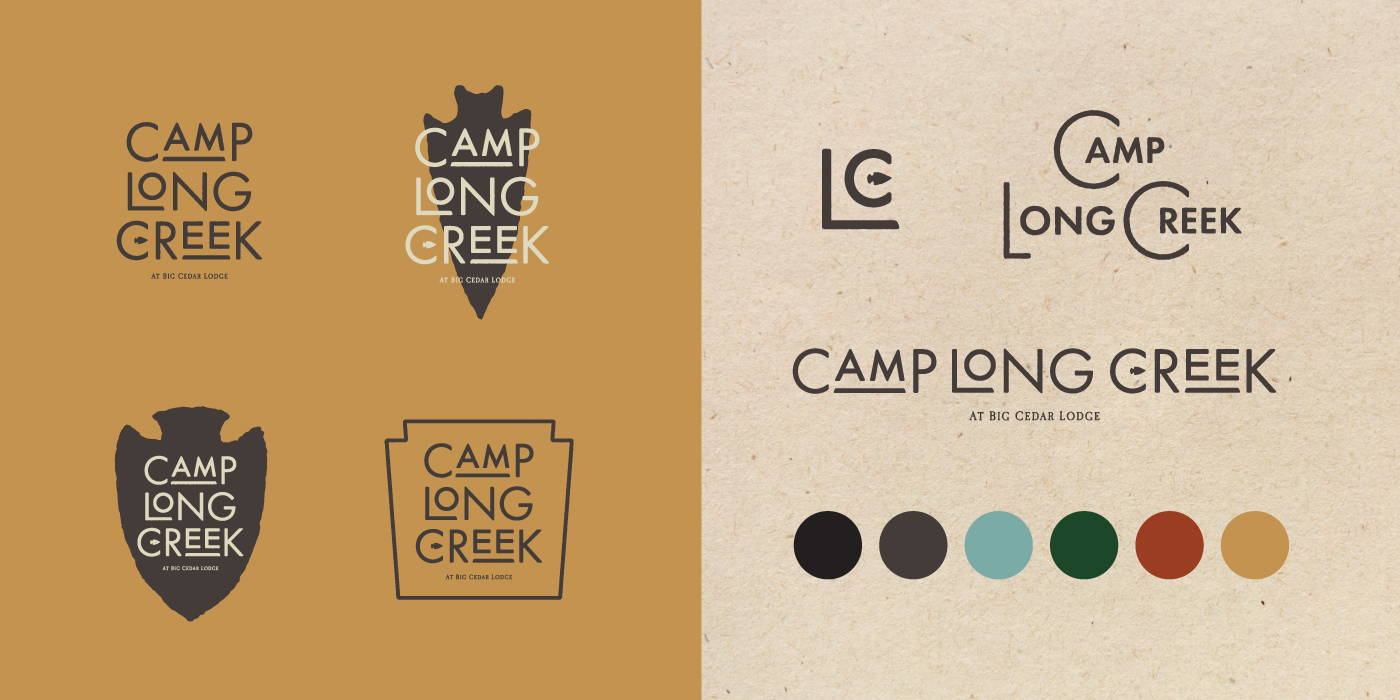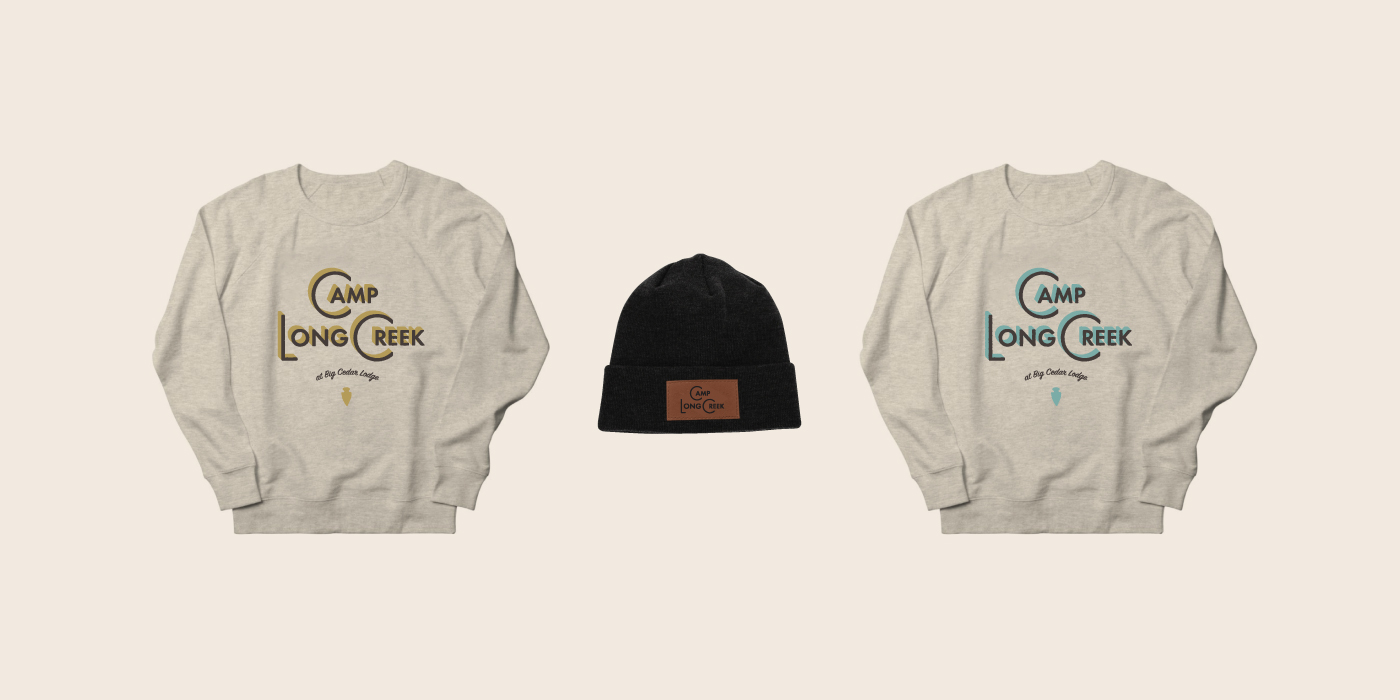 We enjoyed working with Bass Pro Shop's talented in-house team of architects and illustrators to create this map design for the campground.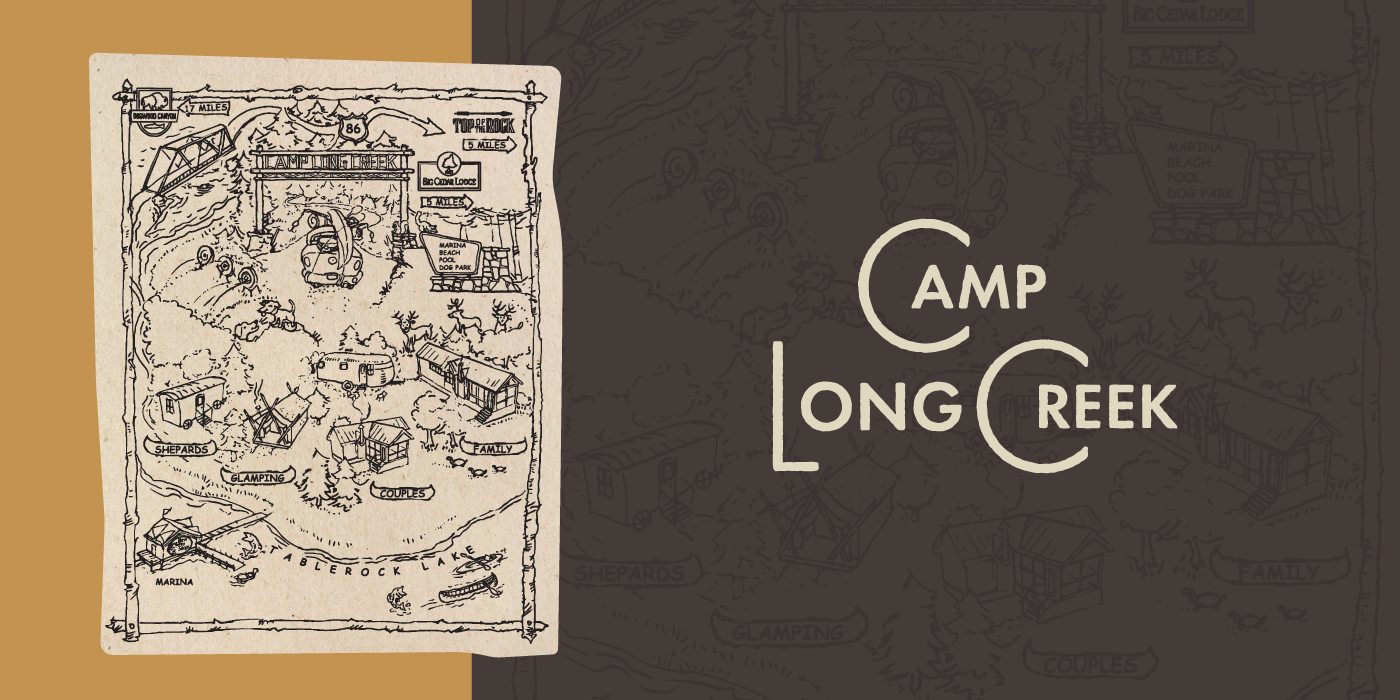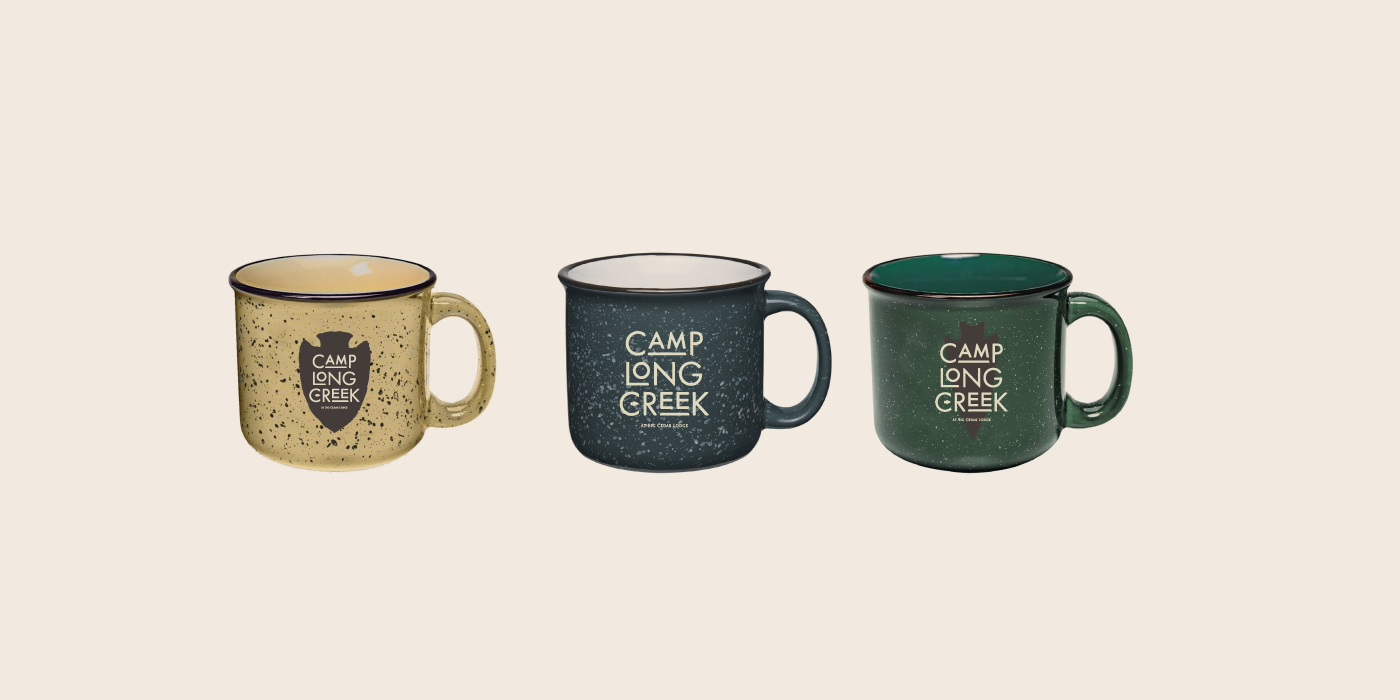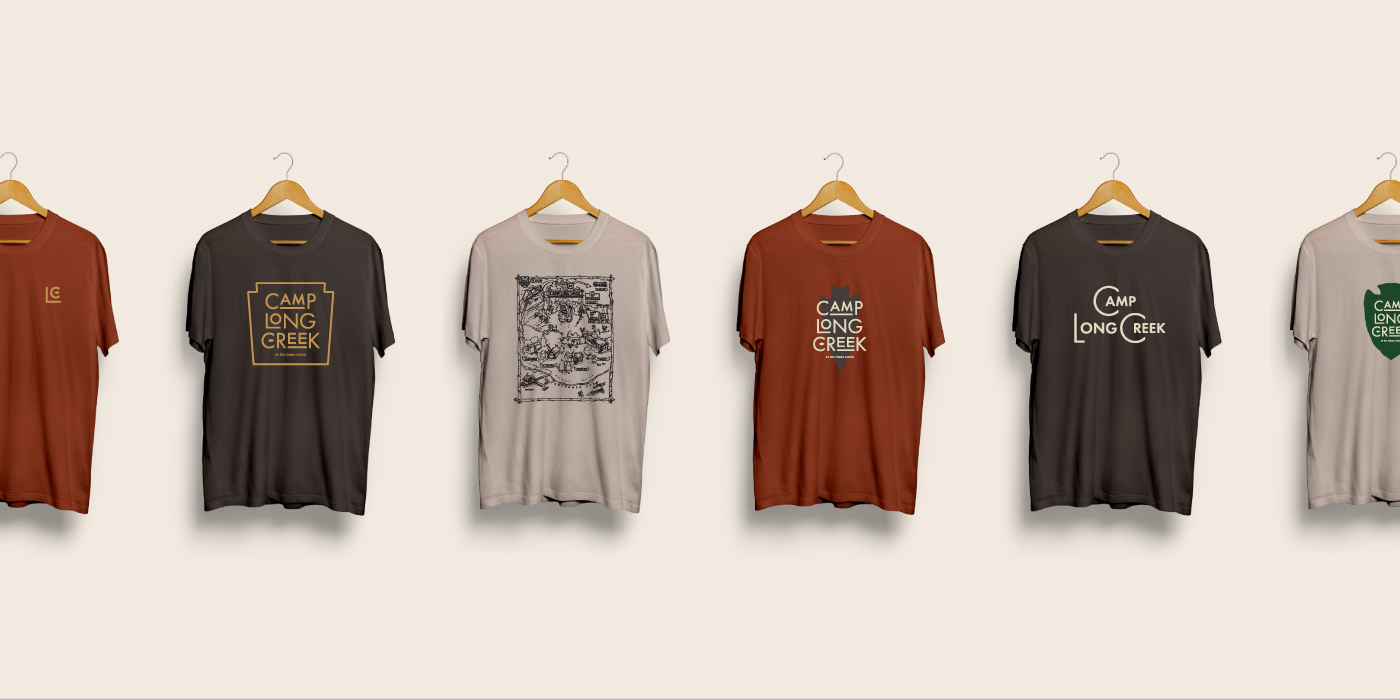 "Our goal is to create a special place that invites everyone to disconnect from life's stresses and connect with each other and the outdoors…Countless families will create lifelong memories here around the warmth of a campfire and the stillness of the lake in the morning."

Johnny Morris