6 Popular Brand Naming Methods
July 8, 2019
Jeremy Wells
Anyone who's had to come up with a new name for their business understands how draining the journey can be, and how quickly that early excitement is surpassed by a feeling of hopelessness triggered by the realization that all the nice names are already taken.
The subject of naming strategies is covered by plenty of articles. Most of them concentrate on the list of conditions a new name should follow–it should be original and easy to remember, and in line with the brand vision. All of this is relevant–after all, the name is the most important and vital medium, and there are many brands that have shown that a good new name can make all the difference.
Not many articles, however, discuss what certain naming choices may mean for the future for the company and what can actually create the most problems in the future.
This article talks about the important elements of the naming process and decisions that should be analyzed and decided upon before moving forward with any fresh name. Considering these factors at an earlier stage can save businesses time and resources in the years ahead.
Brand Architecture
The first question you should ask is if you really need a new name. If you'd like to set up a new business, it needs a name, of course, but if you're creating a new product, for instance, check first whether you can use any current names that the organization already owns, especially if it's already acquired some brand recognition.
Developing a new brand from the ground up is a preferred option for many people because it gives them a sense of creativity, but this decision shouldn't be made lightly. In most cases, it can take years and be very expensive to build brand recognition. You can try one of the following alternatives instead.
Endorsed brand (e.g. Avid Hotels by IHG )
A Subsidiary brand (e.g. Hyatt Regency)
A Product Variant, with a branded house framework (IHG® Rewards Club)
You'll notice that all of these examples stem from a reputable and recognizable parent brand.
Finally, look five to 10 years ahead when regarding the new name and how it fits into the landscape of your current portfolio. Think about what the potential future products will be, where structurally they will fit, and how they will live in harmony with the product you are launching now.
The Right Naming Process
Once you've decided on how to approach the brand architecture, it's time to start deciding what types of names would best serve your brand's future. At Longitude, we have a full name development process that we guide our clients through – from concept to trademarking.
However, naming your business is something that can be done on your own as well. Just make sure you take a strategic approach and think through all of the potential meanings, benefits, and challenges within the name you pick. Naming your business shouldn't be a clumsy or casual process. It is truly a rigorous, holistic and dynamic process guided by very specific branding and business goals.
The first task of developing a successful brand name is to educate yourself with some of the brand naming techniques and identify which model is suitable for your business, your product or service, and your intended audience.
1. Founder's Name
This may be one of the most simple naming methods, but it can also be the most difficult to use properly. This method uses the name of the individual(s) who established the business as the brand and describes the products with or without additional descriptors. One of the most popular examples of this is Disney, named after founder Walt Disney.
2. Descriptive Names
Another relatively simple standard on brand naming, this approach creates brand names that reflect the offered products or services. One valuable thing to consider with this category is that brand names that seem to depict a product are truly strong brands that have become associated with the goods they supply – such as Xerox for photocopiers, Band-Aid for small bandages, and Scotch tape for… well, tape.
3. Geographical Names
Again, this straightforward naming system is just what it sounds like— using a landmark or geographical reference in a brand name linked with a product or service, for example. Amazon, Patagonia, Boston Market, and New York Life.
Geographical names associate a brand with all of the characteristics of history and culture for which its name is known— whether that be good or bad. These names are often used by companies that once marketed to a geographically restricted crowd but have since expanded. Obviously there are natural constraints to naming or renaming your brand after its home region. Plus, it's almost impossible to find a name that hasn't been already used.
4. Evocative Names
Evocative brand names reside just on the other end of the creative spectrum. Evocative names use suggestion and symbolism to recall the brand's positioning or experience. They are unique and versatile, and create a strong differentiator. Because evocative names often tend to be complex and multifaceted, they are a chance to forge a deeply significant brand that is greater than solely the products or services you provide. They can become the backbone of your brand's position.
Evocative names are much easier to trademark than descriptive ones because of their originality. Though, getting executive buy-in on an ambiguous name which requires some unpacking can be difficult.
5. Neologisms (Invented Names)
One fun part about creating a name for a brand is that if you can't figure out the best word(s) to describe it, you can always just invent a word yourself. Invented names are fanciful, if not distinctive, fabrications. These kinds of names provide a brand with the most creative latitude, but that doesn't make them simple to dream up. Often, they are constructed out of Latin, Greek, or other foreign root phrases and altered to best represent the character of the brand.
6. Acronyms
As a general rule, acronyms are often difficult for people to remember, and can be one of the most challenging names to trademark. Yet, using an acronym for a name has been a default staple for many businesses since the concept of branding became a thing. Despite the challenges with this naming strategy, brands like UPS, KFC, and IBM don't seem to be phased despite their name being a series of uppercase letters.
Conclusion
The name you choose is one of the most important keys to your brand's success. Taking the time to develop a memorable, evocative and truly distinctive brand name will provide you with a strong foundation for a successfully positioned brand in the market. Eventually contributing to increased profitability for your business.
Although the naming methods are finite, there is an infinite list of possible brand names. The journey of naming your business is exciting and frightening at the same time. But remember this, a perfect name won't make a bad product awesome, but a great product can make even the most odd name memorable.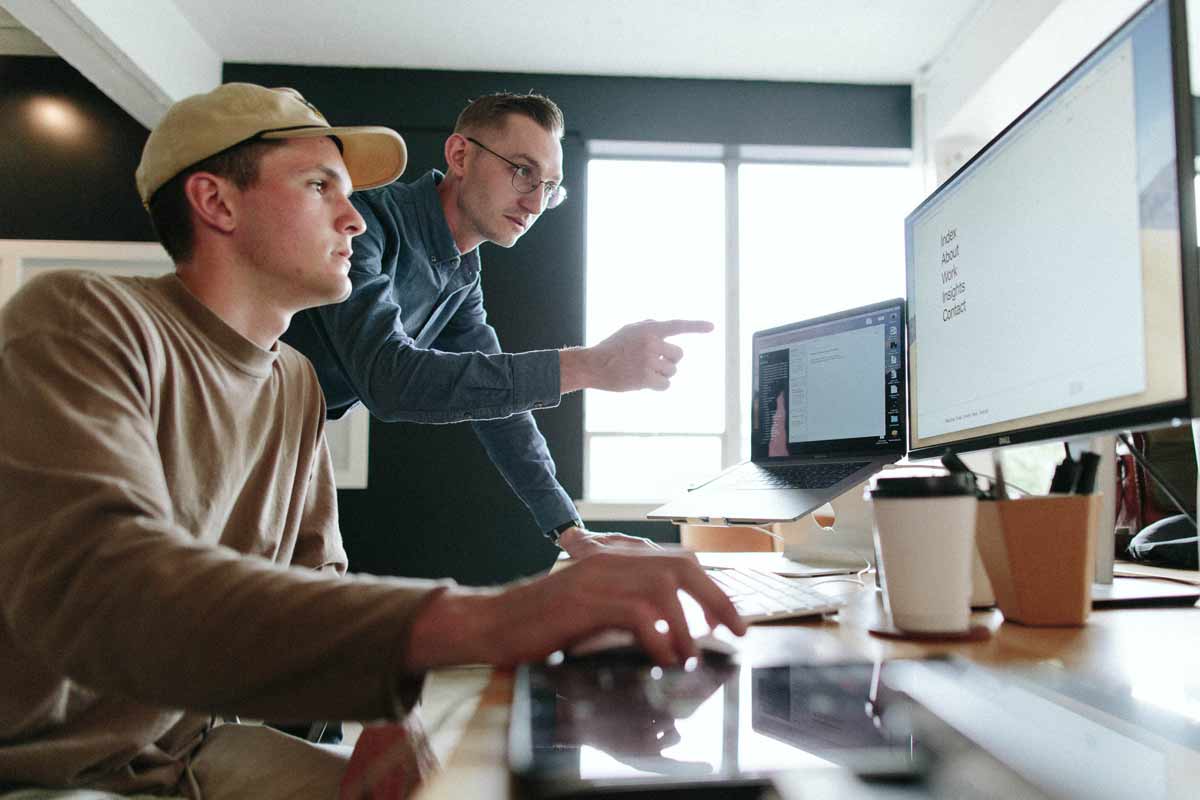 Connect with Longitude°
Searching for a hospitality branding agency to partner with on your next project? Fill out the form below and let's talk. Or you can email info@longitudebranding.com
Jeremy Wells
Partner at Longitude°
Jeremy is a Partner at Longitude°. He's also the author of "Future Hospitality", a book focused on how branding can create more impactful guest experiences. Additionally, he's an honored member of the Boutique & Lifestyle Leaders Association (BLLA) Education Committee and has spoken at industry events and associations including AAHOA, Global Hospitality Summit, Hospitality Talks, and more.