Boutique Clothing Store
BrandGPS, Identity, Motion Visuals
Services
Brand Communication Strategy
Brand Pattern Design
Brand Promise
Branded Photography
Commercial Video Production
Ideal Customer Profiles
Logo Redesign
Positioning Statement
Visual Brand Guidelines
Visual Design
Client
Village Boutique
For over 20 years Village Boutique has focused on creating a high-quality resale experience for women looking for a great deal without the hassle.
Village Boutique believes that keeping your style fresh and in season shouldn't be a hassle. Whether you're shopping for a great deal on quality clothes or cleaning out your closet to earn some extra money, they aim to provide an enjoyable experience from their store to your closet.
Sheila Swihart asked Longitude to help give her brand an overhaul. It was long overdue, and Sheila and her team were eager and willing to make big changes both in their aesthetic, and their approach to the way they do business.
We met off-site at a nearby local coffee shop to guide Sheila and her team through BrandGPS. They were a little nervous at first, but very quickly became engaged in the process. We had plenty of coffee to keep us focused.
Leading up to the on-site strategy workshop we put together a comprehensive list of similar businesses who compete with Village Boutique. We reviewed these internally, and with Sheila and her team. After understanding the landscape of the market she was trying to break in to, dialing in her unique brand positioning came very naturally.
We also spent a healthy amount of time getting to know her customers and her target demographic. This was vital to the team at Village Boutique because many of their business goals directly relate to reaching this new and uncharted group of people.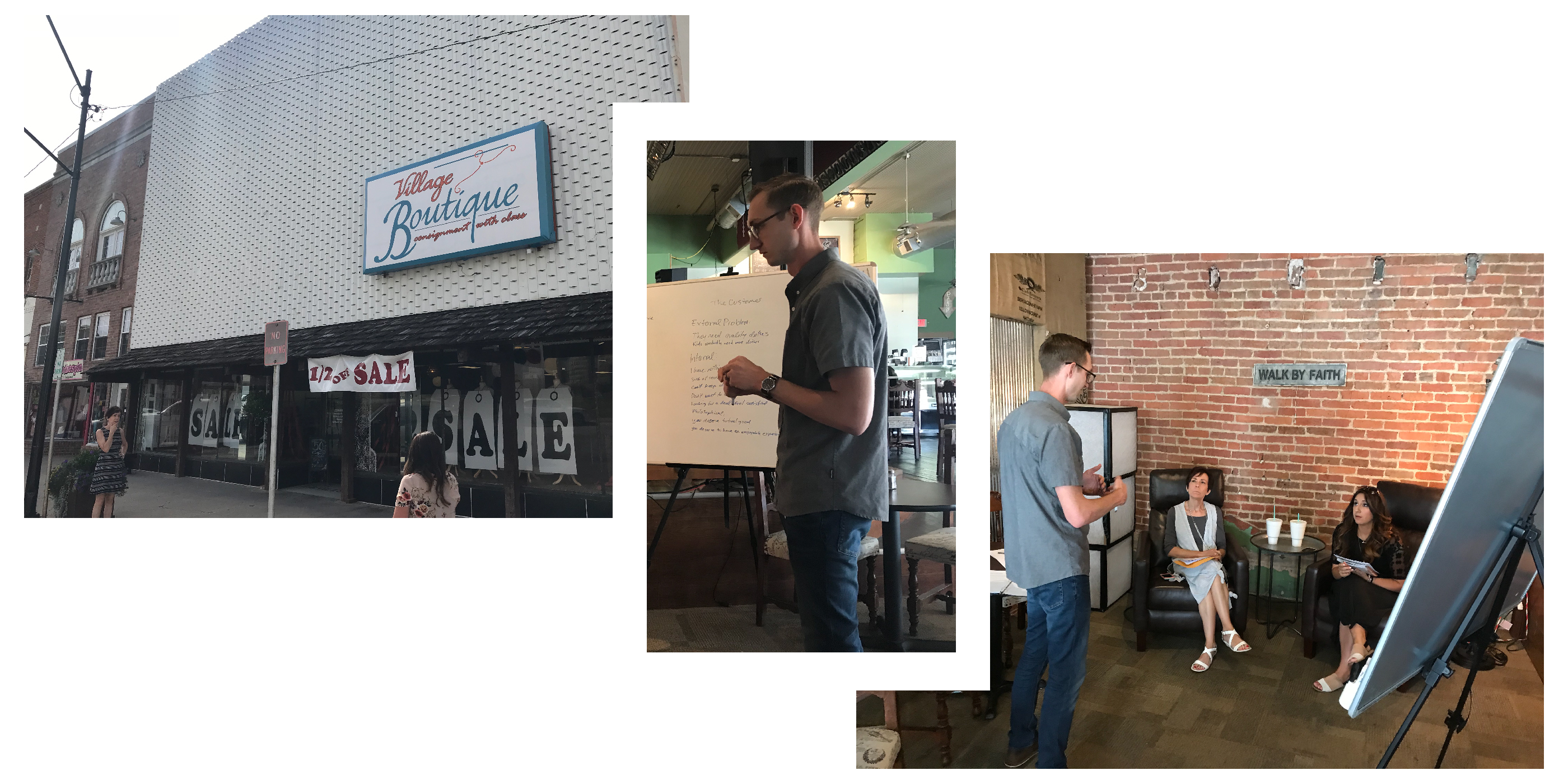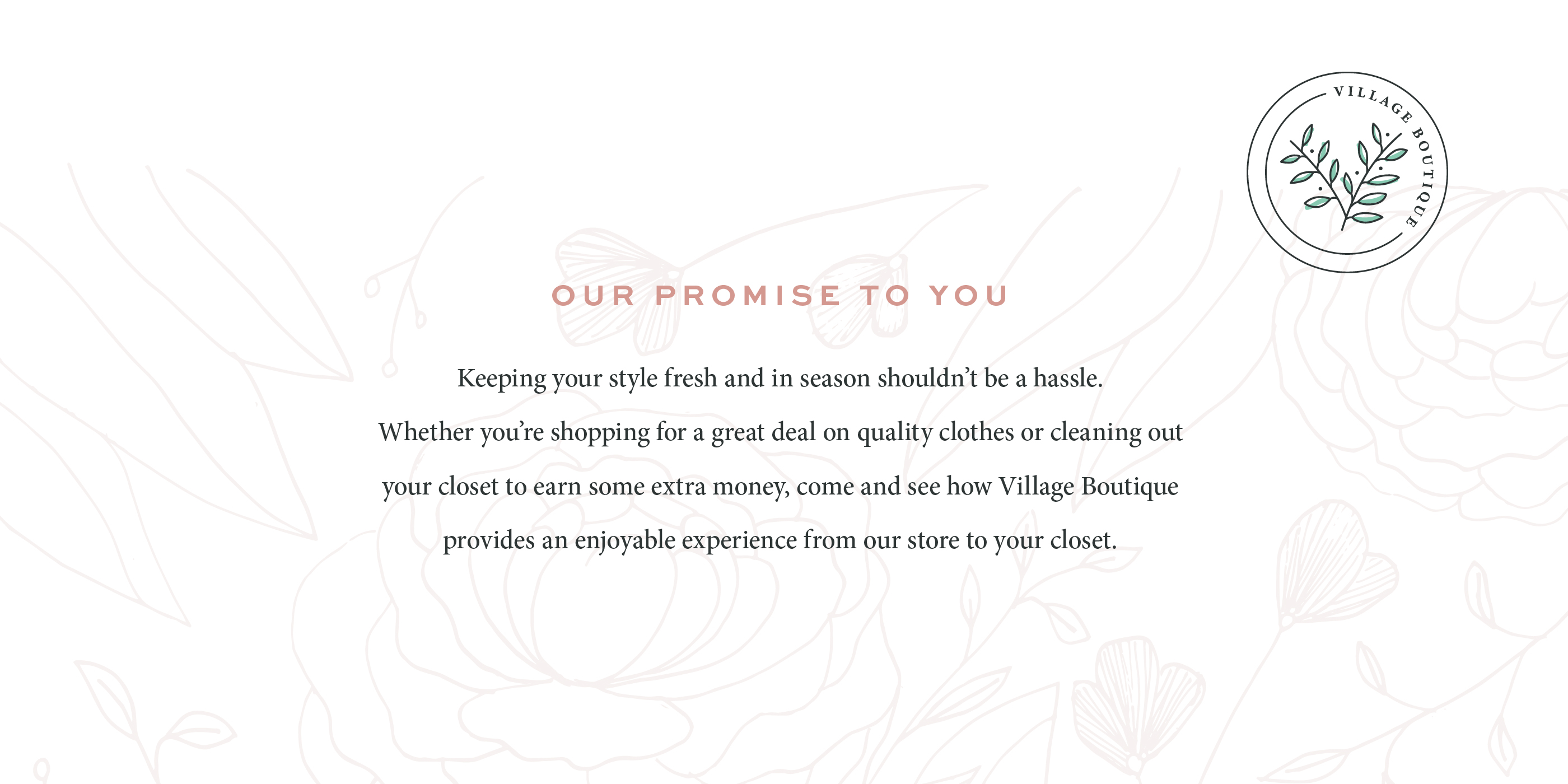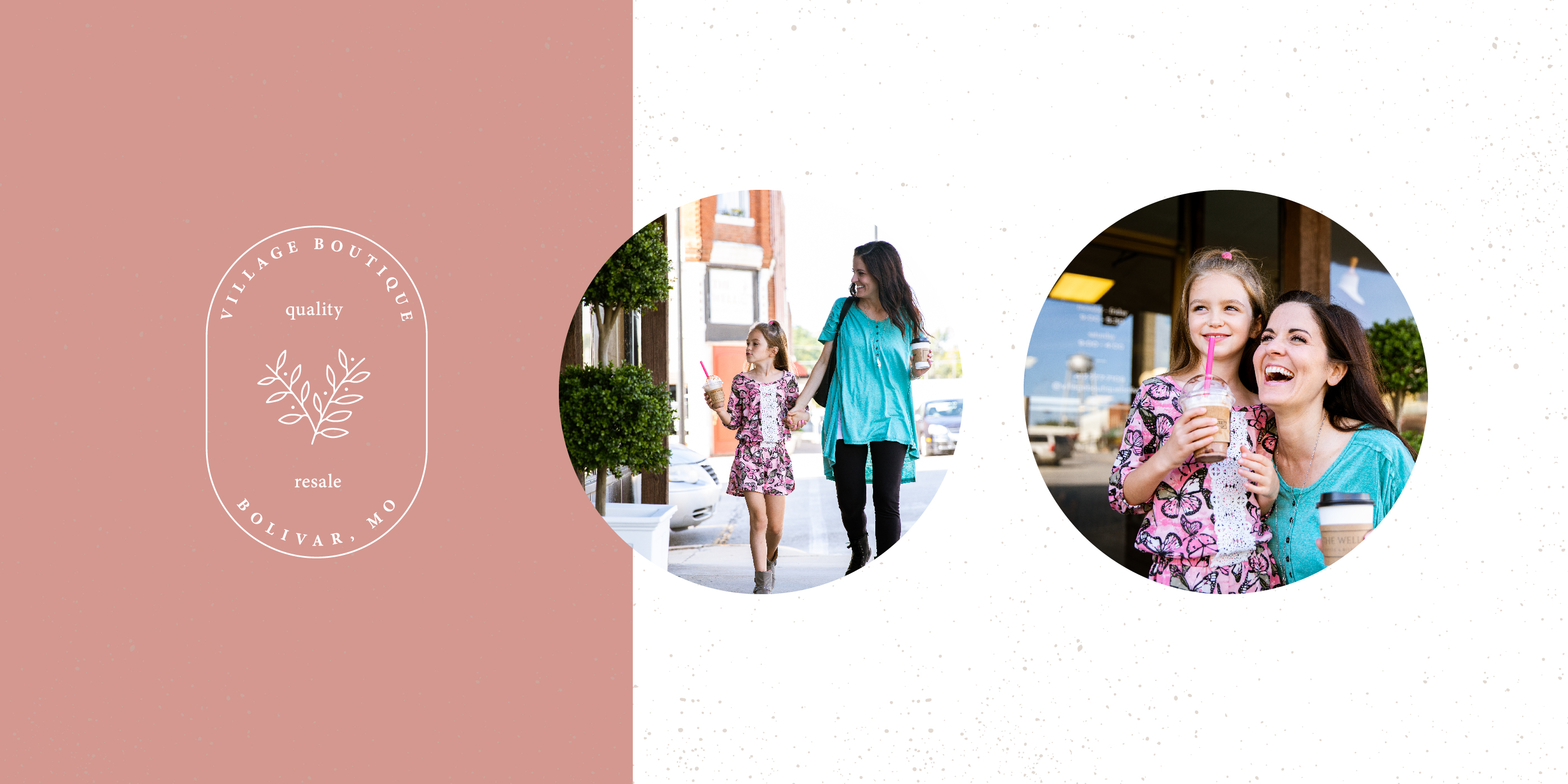 The excitement after the workshop was very apparent. They came away with clarity, focus, and determination to transform the way they operate their business. Within the following weeks they made improvements to their exterior, interior, and Longitude helped them create a plan for the launch of their new brand identity.