The 10 Best Cities to Open a Restaurant in 2020
October 19, 2019
Jeremy Wells
The restaurant business is highly competitive and often unforgiving to newcomers. There are many factors that will contribute to a restaurant's success (or failure) including food quality, service quality, marketing, and competition. Restaurant success and new business success overall is almost impossible to predict.
However, there are several cities in the US where restaurant start-ups are more likely to succeed simply due to the environmental factors in that location.
Restaurant Environmental Success Factors
There are several environmental factors that may impact the success (or failure) of a restaurant that is entirely based on the location of that business. It is difficult to say which of these factors is most important, as all should be considered before deciding. No one location is going to be perfect in every category, so it is up to you to determine which factors are most important for your business. It is also crucial to be aware of which factors may be competing against your success in any given location.
Factors that contribute to how ideal a location for a new restaurant may be include:
Number of restaurants already located in the city

Obviously, the amount of competition in a given area will affect the success of your restaurant. Another factor that is more difficult to compare numerically but should be considered before a final location is chosen is how many direct competitors are in the area. For example, if you want to open a new Thai restaurant, how many other Thai restaurants are already in the city?

Annual restaurant sales per capita

This is one of the leading indicators of a city's health for new restaurants, but it can be a bit trickier to calculate. While it is often readily available for some of the larger restaurant-dense cities, it may not be for a city you are considering.

The ratio of restaurants to households with an annual income of at least $100,000

An annual income of at least $100,000 for a household tends to indicate a good amount of disposable income that can be used for luxuries like going out to eat. This means you want to look for locations where the median income per individual is close to $50,000 or more.

Number of individuals aged 35 to 54

Unless your restaurant idea appeals to a different demographic (i.e. is a children's party restaurant), then this is your target market. Obviously having a population that is made up of more of these individuals will be positive for your restaurant.

Number of restaurants workers per capita

Another factor that contributes to a restaurant's success is the availability of labor in the area. Cities, where there are few restaurant workers, may make it harder for you to staff your business, and labor will likely cost you more. Additionally, restaurants that open in markets without much available labor tend to see a decline in service quality. This can lead to a major problem for restaurants because it can reduce the number of returning customers, which is critical to a restaurant's success.

Rate of population growth (or decline)

High-growth cities need more of everything, including restaurants. Population growth is one of the leading indicators of success for new ventures, including restaurants.

Rate of job growth

Except for the number of restaurant workers available in an area, it can be difficult to see how the rate of job growth will impact your business. However, you want to make sure you are opening your business in a financially healthy community. The rate of job growth is one indicator of community financial health.

The overall cost of living

Similar to the rate of job growth, the overall cost of living is an indicator of how healthy your target community is. It can also be an indicator of how expensive rent or utilities might be in your location.

The five-year survival rate of new ventures

While the success or failure of other businesses in an area does not automatically mean your business will have the same fate, it can be an indicator of how many resources are available to new business owners in an area.
The 10 Best Cities for Opening a Restaurant
#1 – Cedar Park, Texas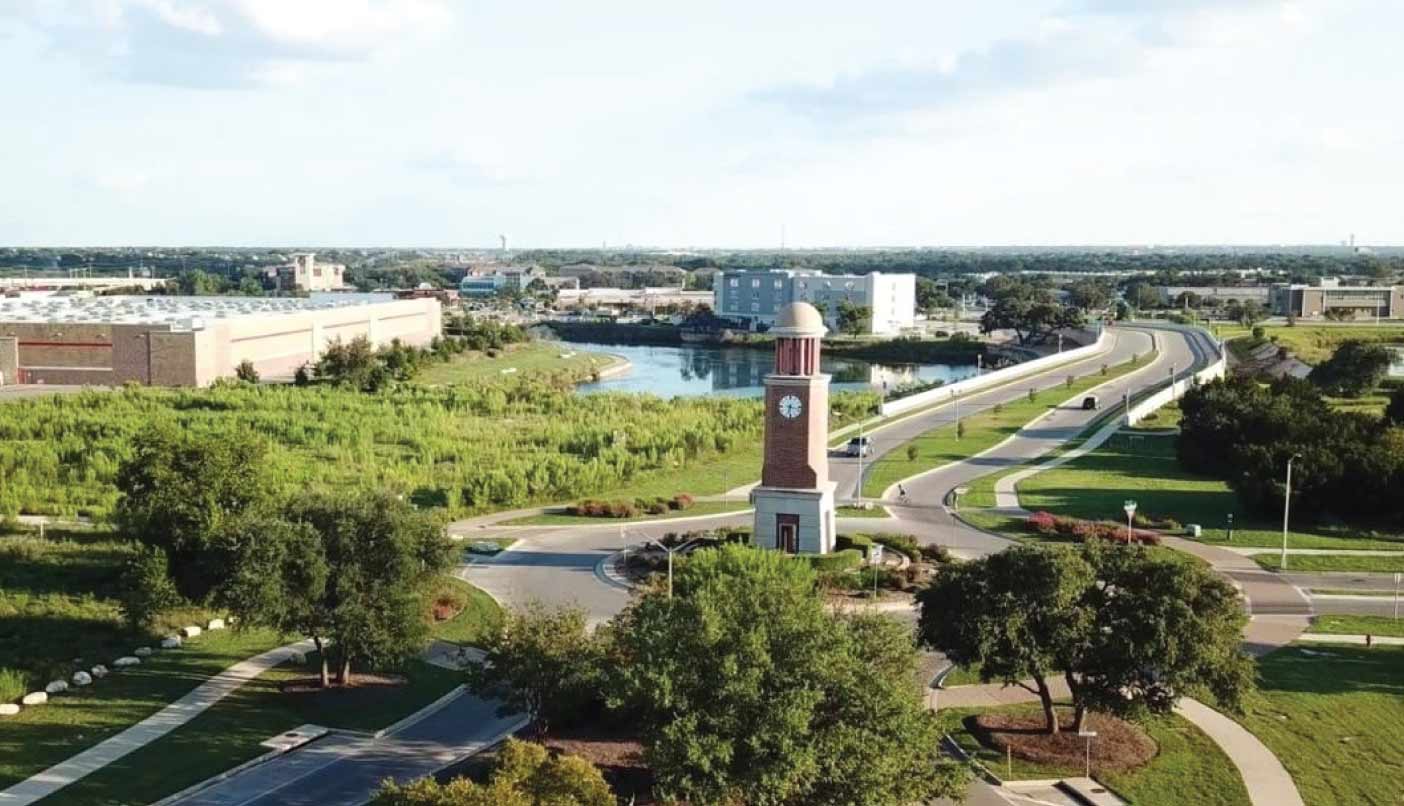 Cedar Park is one of the major suburbs of Austin. The Austin area of Texas is one of the fastest-growing metropolitan areas in the country. In fact, Austin is the fourth largest city by population and the nation's second-largest restaurant market.
Despite Austin being saturated, Cedar Park can afford additional businesses. Over the past three years, Cedar Park has consistently seen a population increase of more than 20%. Because of the population growth in the area, demand for new dining options remains strong.
Additionally, the median income for Cedar Park is just shy of $80,000, indicating a healthy number of households with annual incomes of at least $100,000 annually.
Texas generally has always ranked high for business "friendliness" due to low costs, large labor supply, significant job growth, the economic climate, and the educational quality. These factors combined with the population growth indicate that Cedar Park is a strong location for new restaurant ventures and should be a contender for any restauranteur.
#2 – Minneapolis, Minnesota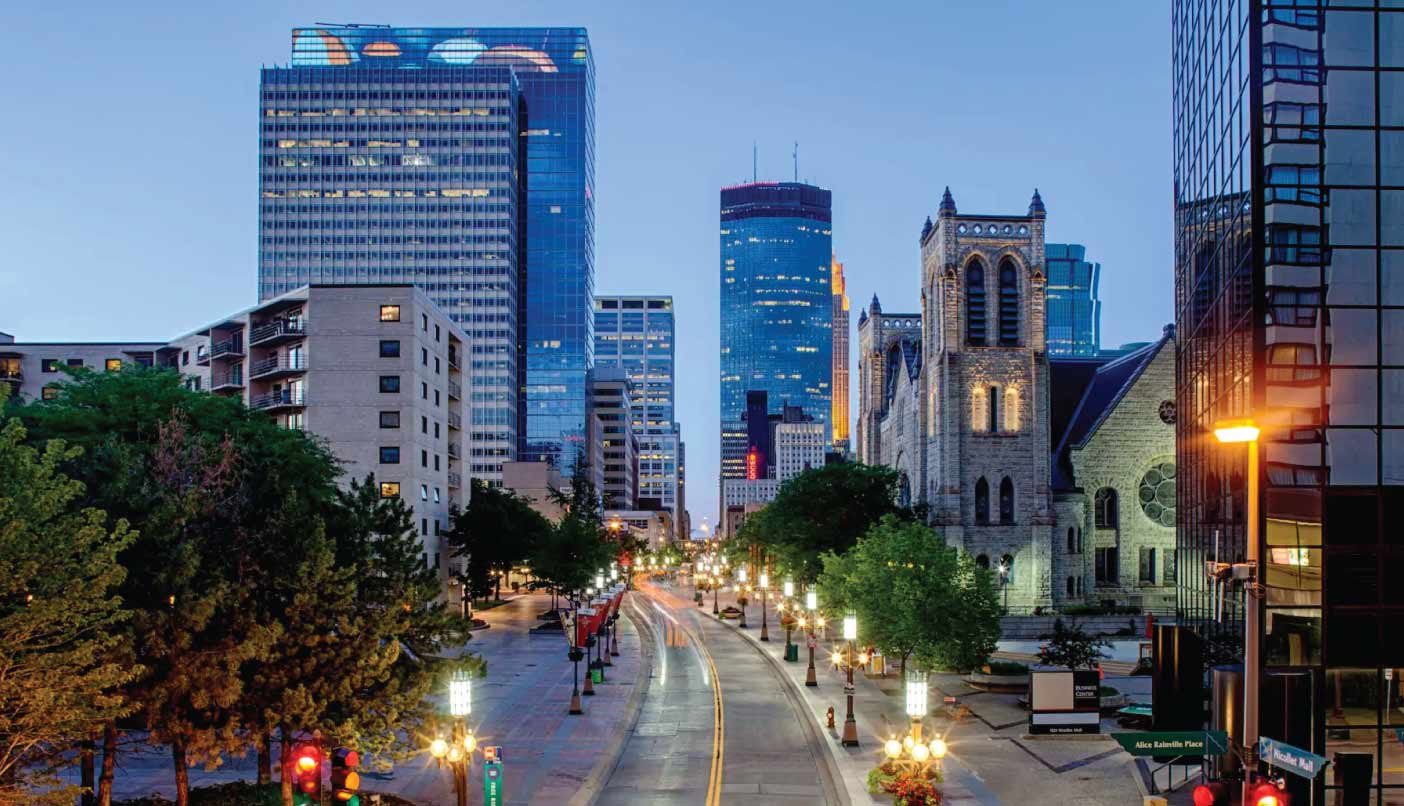 Minneapolis has a strong economy and a highly educated workforce. While not the highest median income on this list at just under $61,000 annually, this median does indicate a good amount of expendable income within the community. The median annual income, median annual housing costs, and unemployment rates in Minneapolis all point to a strong financial community, which is ideal when opening a new restaurant.
The annual growth rate for Minneapolis is on the low side, at just around .04% annually. However, because of the already-strong economy, this likely would not have a major impact on a new restaurant in the community.
#3 – Louisville, Kentucky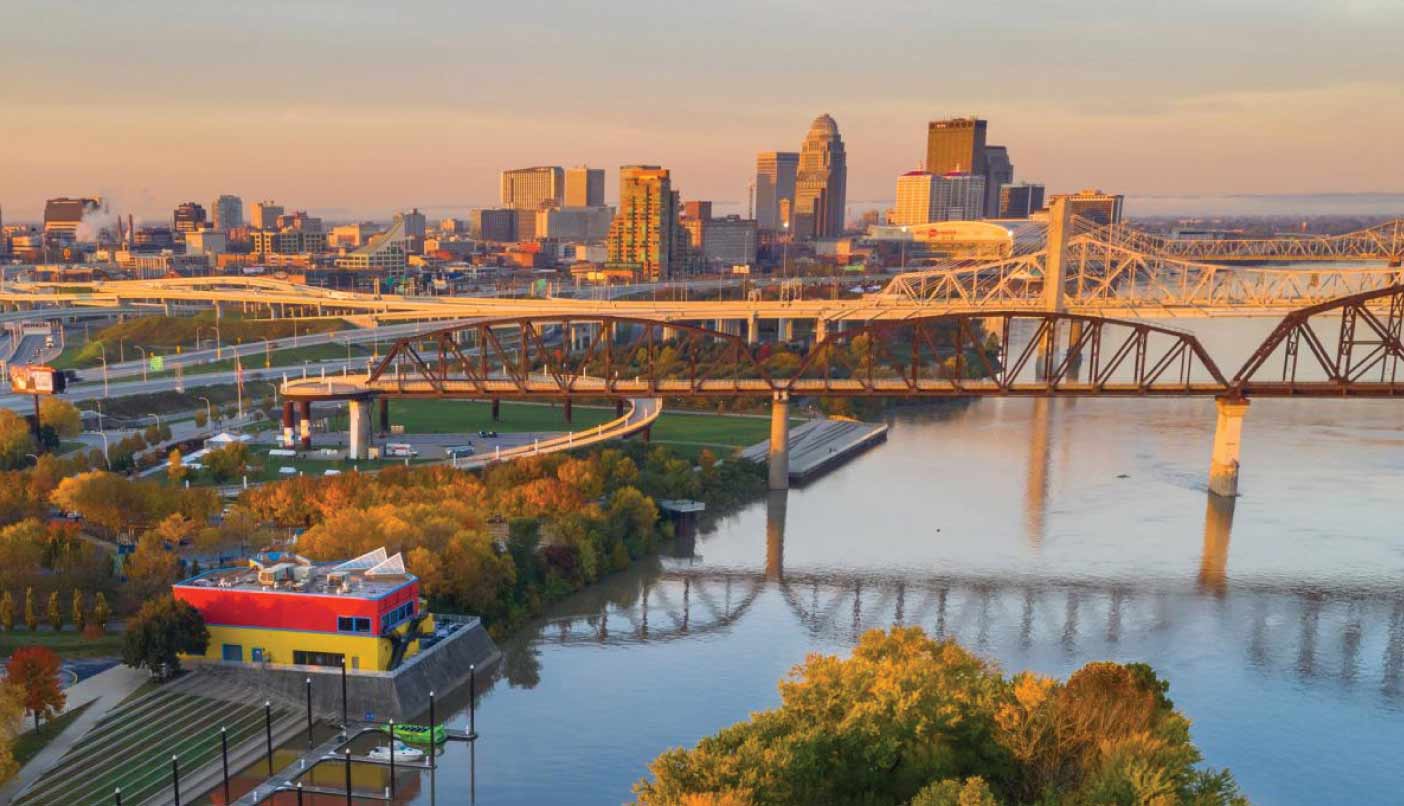 Louisville also has considerably better utility rates than other Midwestern states and is 26 percent lower than the national average. Even if your restaurant will not pay your own utility bills, these savings should translate directly into your rental costs. This also contributes to the lower cost of living in Louisville, which means residents have more expendable income despite the lower median of approximately $45,000.
Louisville's annual growth is around 4%, which is fairly strong for an already-established city. Louisville also has growing music and food scenes, which create a significant amount of tourism revenue.
#4 – Riverside, California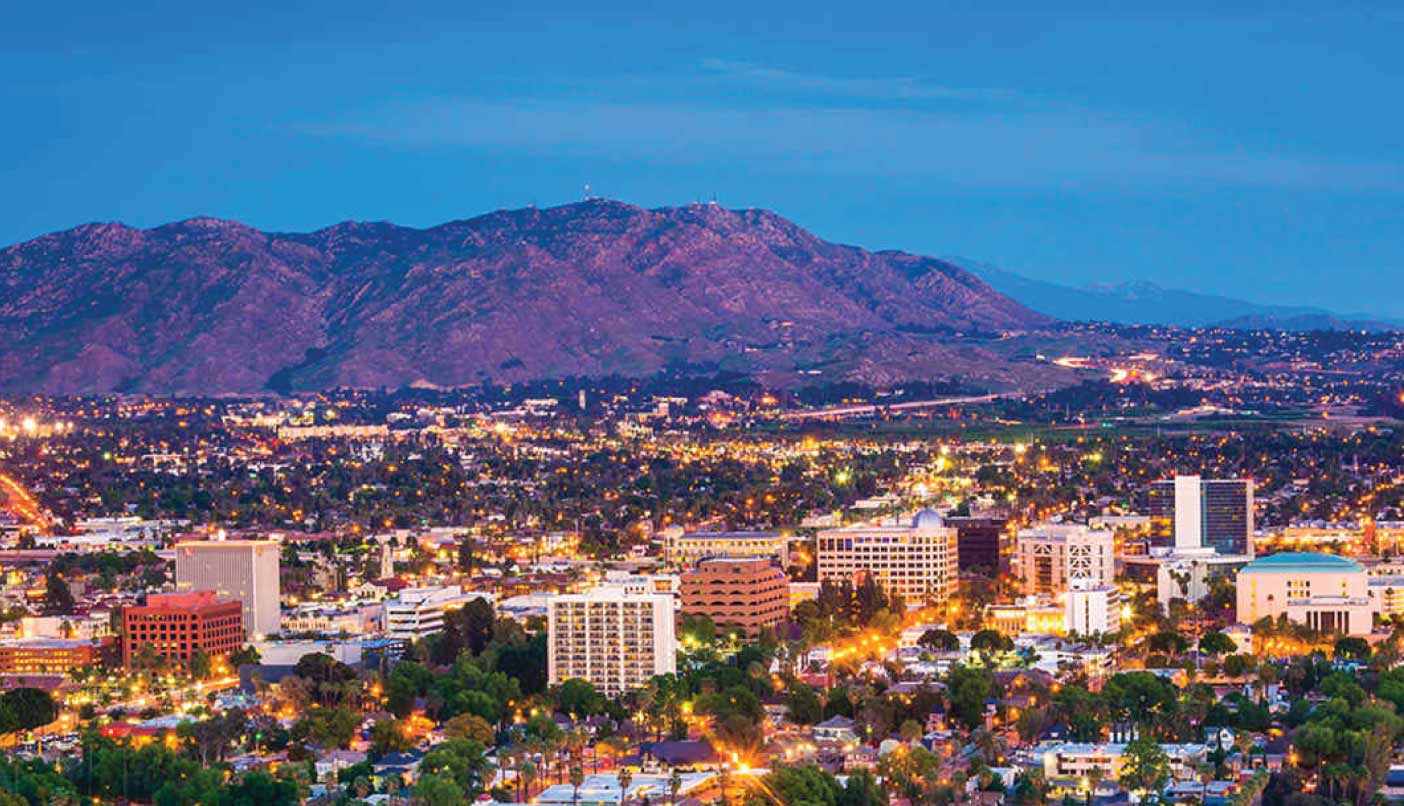 Riverside is one of the fastest-growing counties in the country, and certainly the fastest in California. So if your heart is set on opening your doors to the California sunshine, Riverside is likely your best bet.
The largest demographic in Riverside is in the 25 to 44 age bracket, which makes up more than 27% of the entire population. This is a strong indicator that there are plenty of individuals within the targeted 35 to 44 demographic.
The cost of living in California is one of the highest in the country, but the median household income is a bit above the average in the US at $56,000. This indicates that residents do have a decent amount of disposable income for dining out.
#5 – Kansas City, Missouri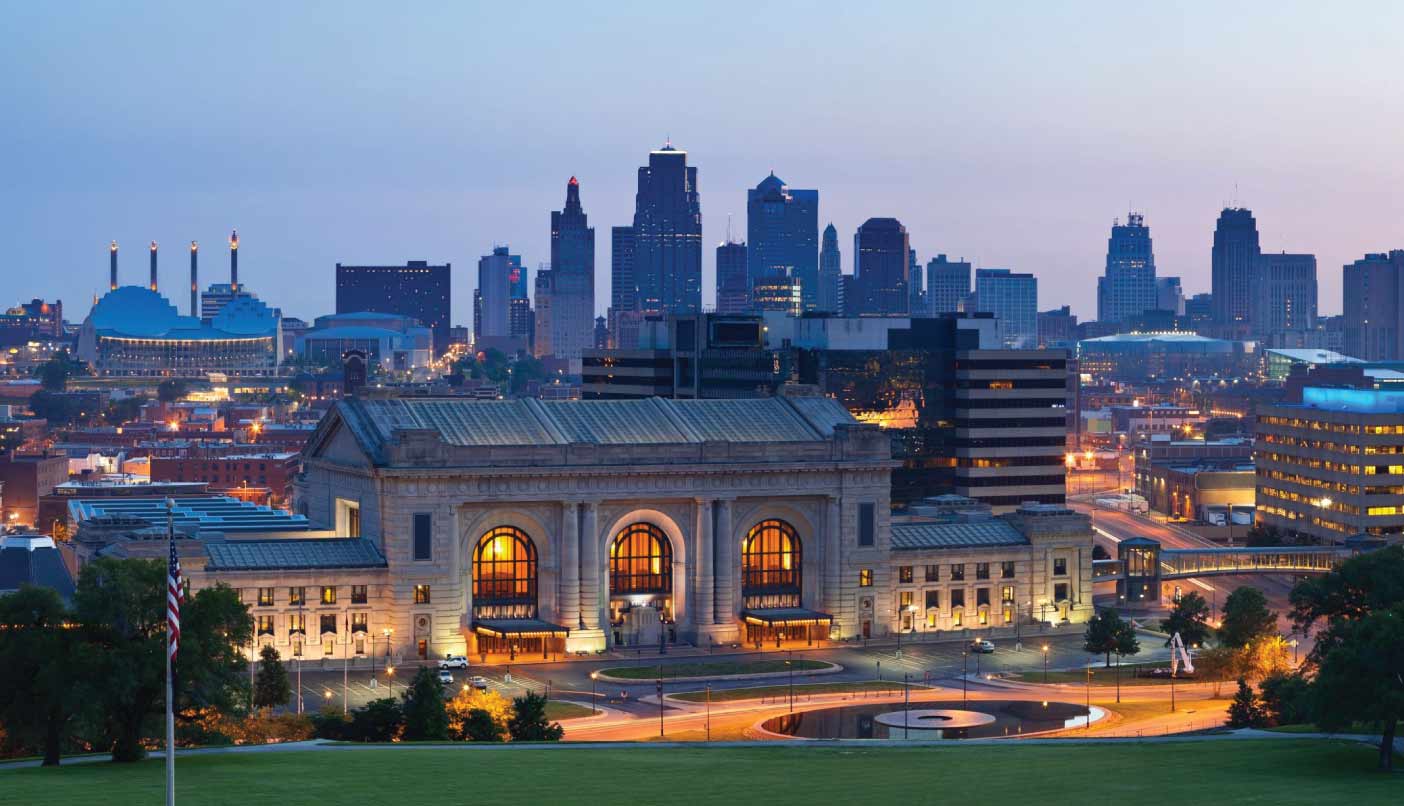 In Kansas City, there are about 20 restaurants and bars per 10,000 residents. To compare, San Francisco has nearly 40 restaurants and bars per person and New York City comes in at 25 per person.
Another interesting fact for restauranteurs considering Kansas City is that restaurants in the area tend to divide evenly between full service and fast food. So there is an equal opportunity no matter which type of restaurant you are more interested in opening.
Kansas City has a median household income of approximately $64,000, which puts it shy of the $100,000 marker. However, the cost of living in Kansas City is significantly lower than other locations in the United States, so the lower median income is not as big of a detractor as it could be in another location.
#6 – Boston, Massachusetts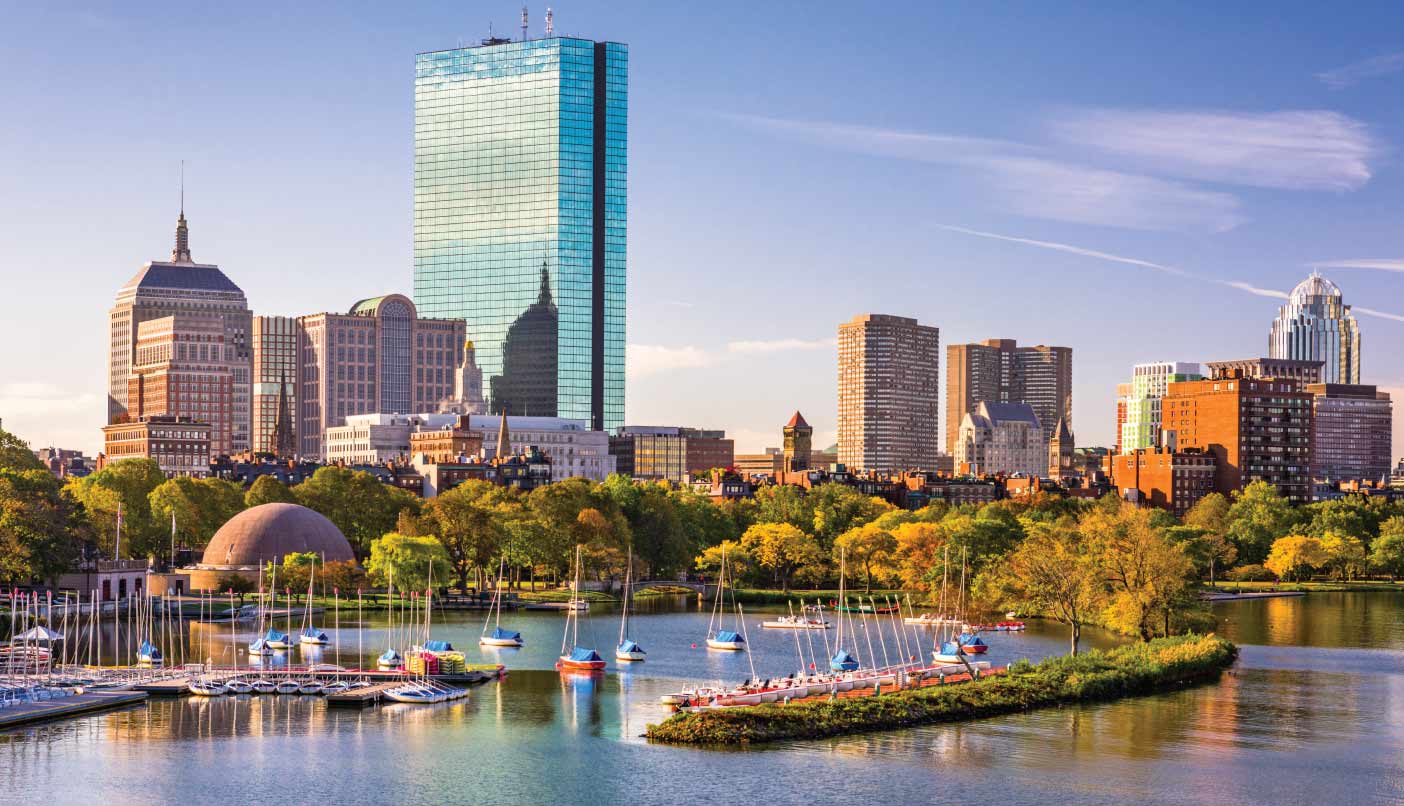 The restaurant sales per capita are $3,404 in Boston, Massachusetts. The restaurant workforce is more than 5,100 and the median individual income is a little more than $107,000 per year. These are all positive indicators for a restauranteur who is considering Boston, especially the individual median income.
However, it is also important to note that Boston, MA is one of the more restaurant-dense cities on this list. Boston has close to 25 restaurants per capita, which means there is a significant amount of competition in the area.
#7 – Arlington, Virginia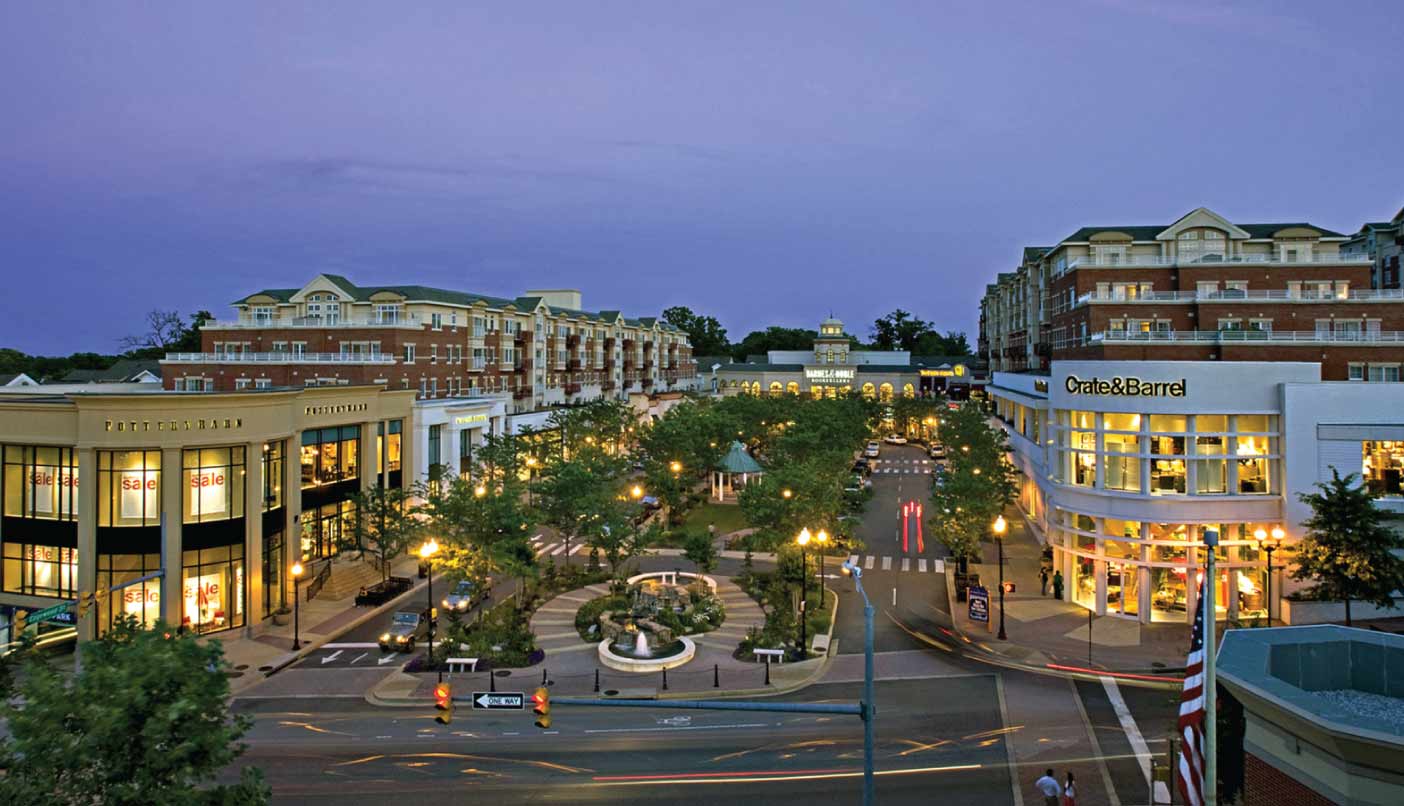 Arlington may not be the hottest location on anyone's list. However, with approximately 380 restaurants per capita and 7,700 workers, Arlington's success location success factors are among the best.
The median income is slightly more than $108,000, meaning more than half of the households in Arlington make more than $100,000 annually. This indicates a significant amount of disposable income – which is a huge indicator of a restaurant's success.
#8 – Ann Arbor, Michigan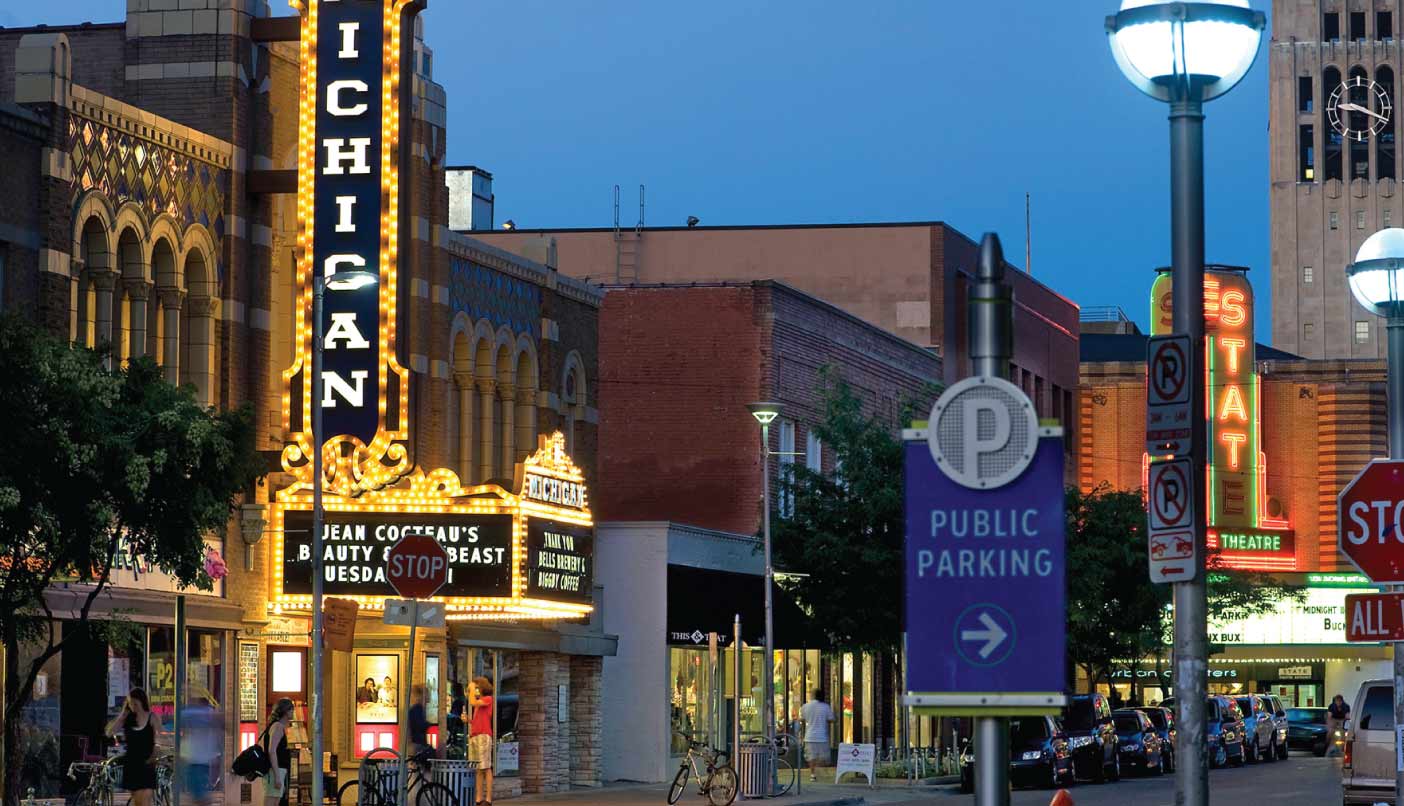 Restaurant sales per capita in Ann Arbor were $2,877. The restaurant workforce is approximately 5,800 and the medium income per individual falls just shy of $58,000. While these numbers fall a bit short when compared to other cities on this list, Ann Arbor does rank well in other factors.
Ann Arbor's population is growing by 8.2% annually. While not as significant as the growth in Cedar Park, Texas, it is still one of the fastest-growing communities in the United States. This growth is a huge success indicator for new restaurants in any given location.
#9 – Fishers, Indiana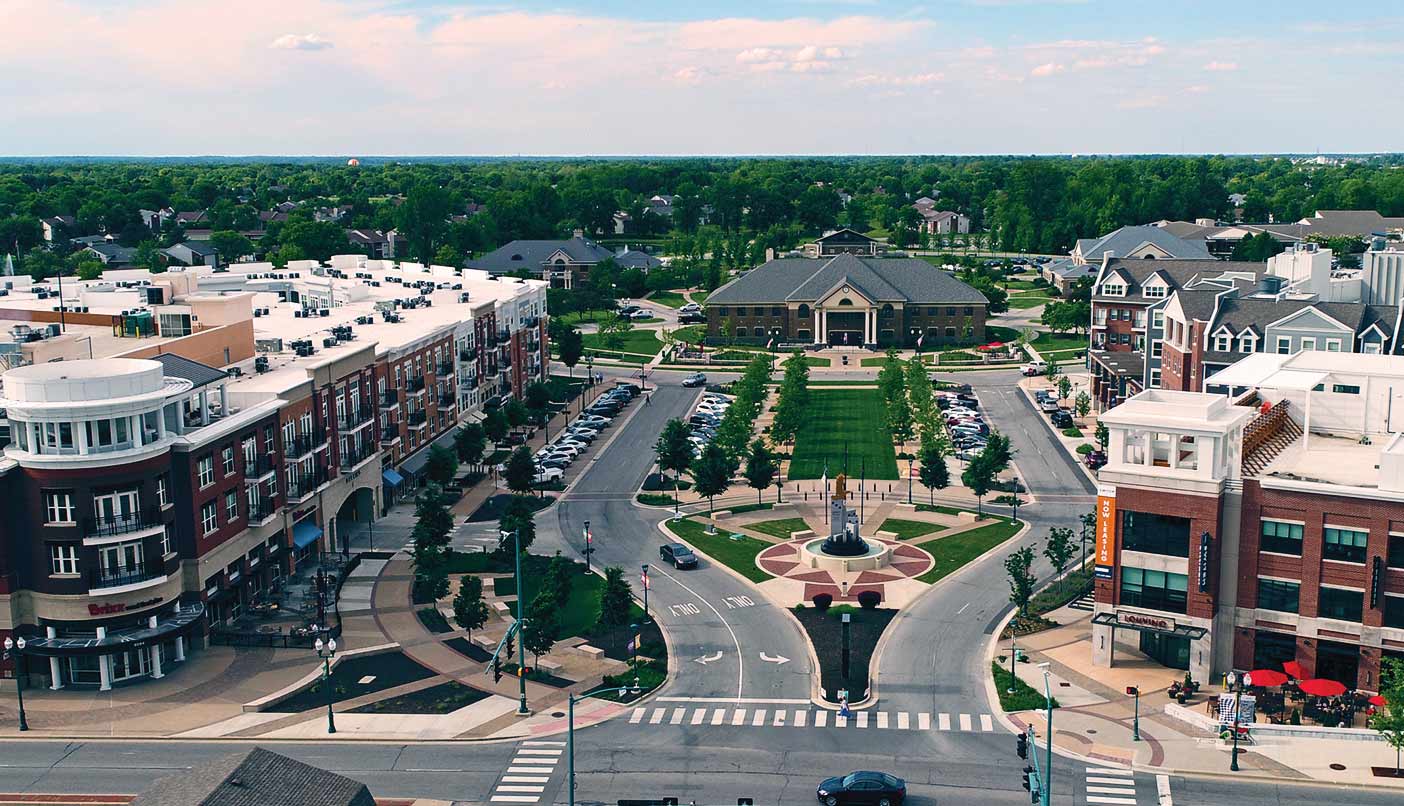 Nearly 35% of the residents of Fishers are 35 to 54 years old, which is the prime target market for restaurants. Fishers is an affordable community, has strong schools, and residents have easy access to nearby Indianapolis. These factors have helped the city draw in young professionals, families, and businesses that cater to them specifically. Restaurants in Fishers earned more than $100 million in annual sales for 2018.
Fishers are only seeing about a 2% growth per year, likely due to the slightly higher median age of its residents. However, median household income is growing steadily, so although grow isn't as high, the potential for increased sales remains strong in this community.
#10 – Milwaukee, Wisconsin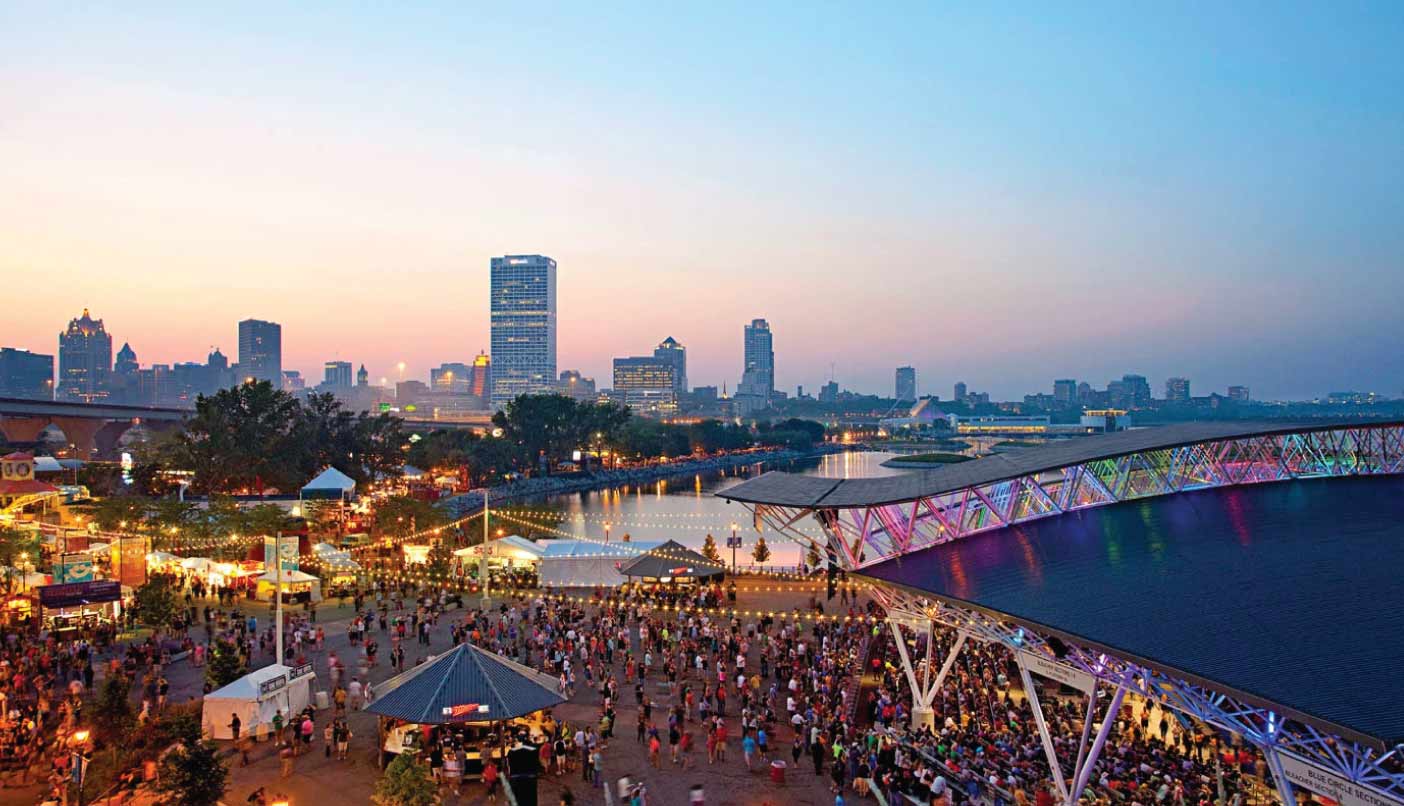 Milwaukee is one of the highest-ranked cities for starting a new restaurant by multiple sources. There is a strong private-sector financial community, and there is an established network of venture capitalists, angel investors, and economic development agencies. Wisconsin itself offers many tax incentives for businesses, and many agencies to help assist small businesses with their ventures at the state and city level.
However, Milwaukee's population growth rate is on the lower end at a mere 1.3%. The median income for Milwaukee is only about $35,500 per year. So while the government assistance for small businesses makes it a great community, the population demographics may make it difficult to be successful.
Conclusion
It may be surprising that the cities that are traditionally known for having the best restaurants in the United States (and in some cases, the world) are absent from this list. Many of those markets are already filled to capacity. Additionally, a majority of restaurants operate in small cities and thrive there.
Depending on the concept you envision opening, your restaurant's location will play a role. But the most important factor is the food you serve. If you can afford a good location and serve great food, that is ideal – but it is not critical to success.
Besides the food, marketing is probably one of the second-highest factors for a restaurant's success, even before the location. No matter where you decide to locate your new restaurant, you might consider hiring a restaurant consultant to help you with your marketing efforts. Restaurant consultants can help business owners from logos all the way to menu creation and interior design.
Jeremy Wells
Partner at Longitude°
Jeremy is the author of Future Hospitality and Brand Strategist at Longitude°. As a member of the Education Committee for The Boutique & Lifestyle Leaders Association (BLLA) and a content contributor to Cornell University's Hospitality Vision and Concept Design graduate program, he is a committed thought leader in hotel branding, concepting, and experience strategy.