Longitude Announces New Boutique Hotel Repositioning in Branson, MO
FOR IMMEDIATE RELEASE: 1/25/2023
Springfield, MO: Local real estate developers Jeremy Wells and Dustin Myers, partners at Longitude and Flyover Developments, are thrilled to officially announce their involvement in the development, repositioning, and renovation of The Ozarker Lodge located at 995 Highway 165 in Branson, Missouri.
Slated to open in the summer of 2023, The Ozarker Lodge is set to be the first-of-its-kind boutique hotel experience in the Ozarks. Partnering with Eagle Point Hotel Partners, owners of several boutique hotels throughout the country such as Anvil Hotel in Jackson, WY, Calistoga Motor Lodge in Napa Valley, CA, and Basecamp Hotel in Boulder, CO, the development team is excited to bring a new level of modern hospitality and unique amenities to the Ozarks.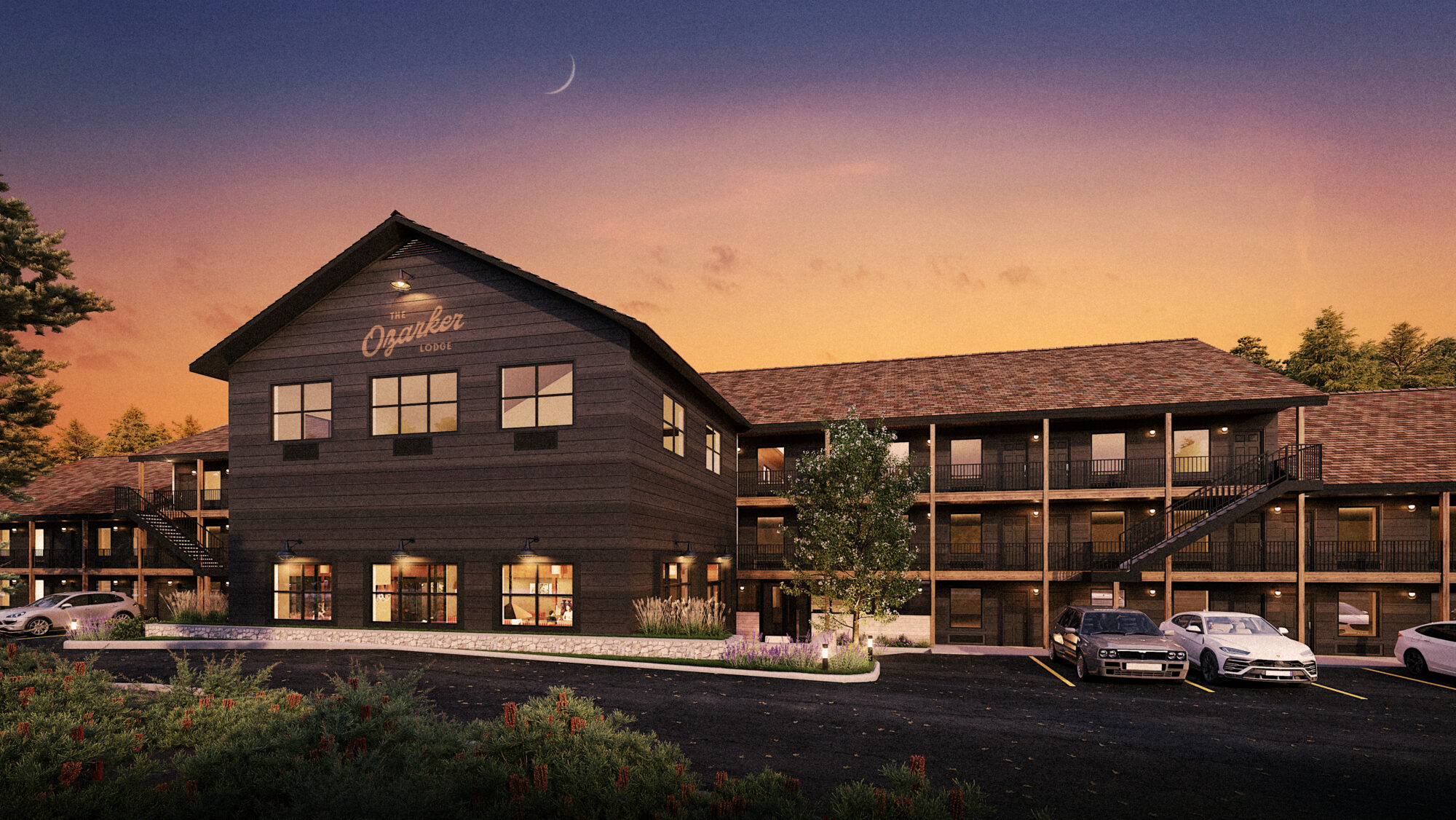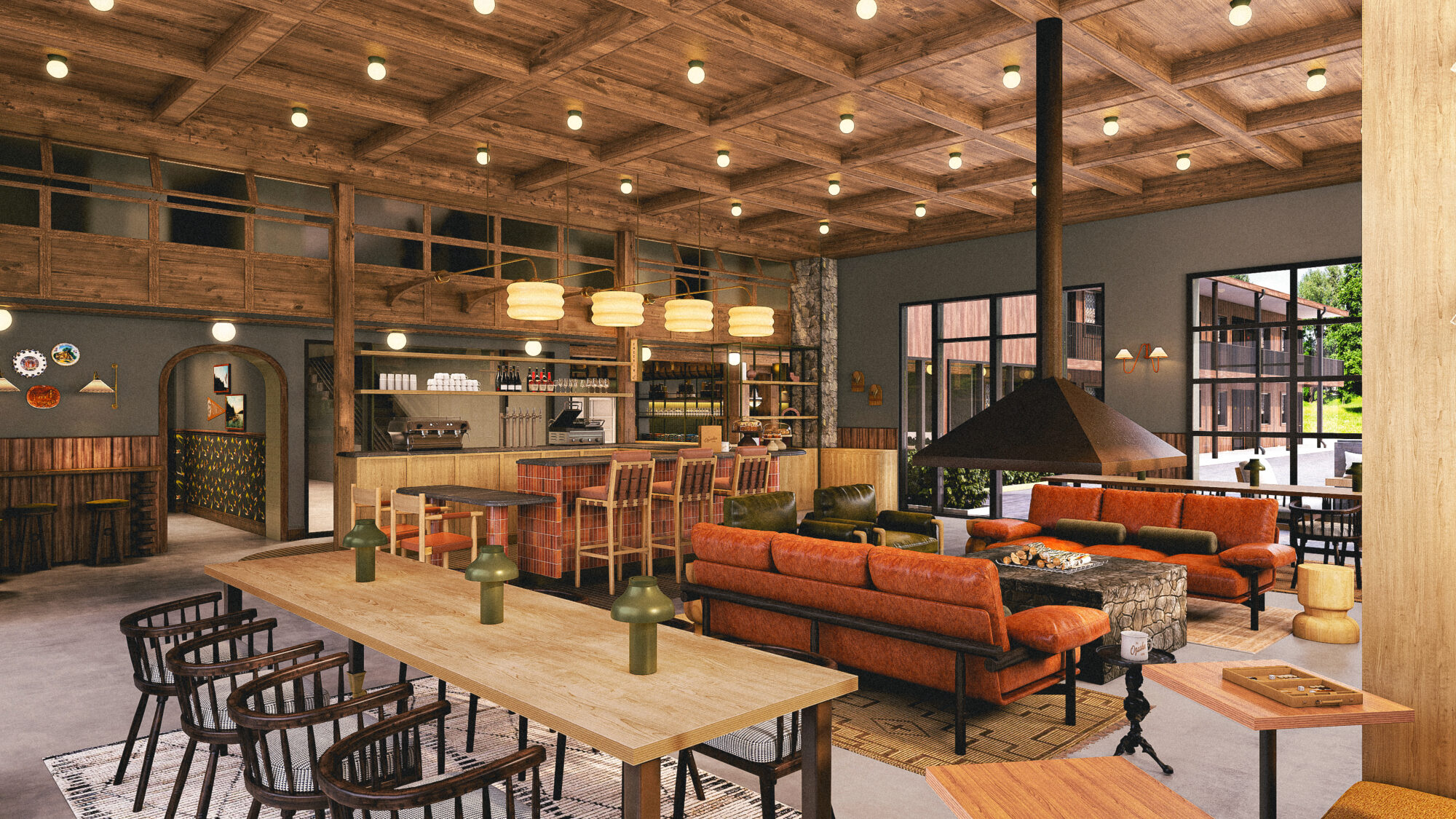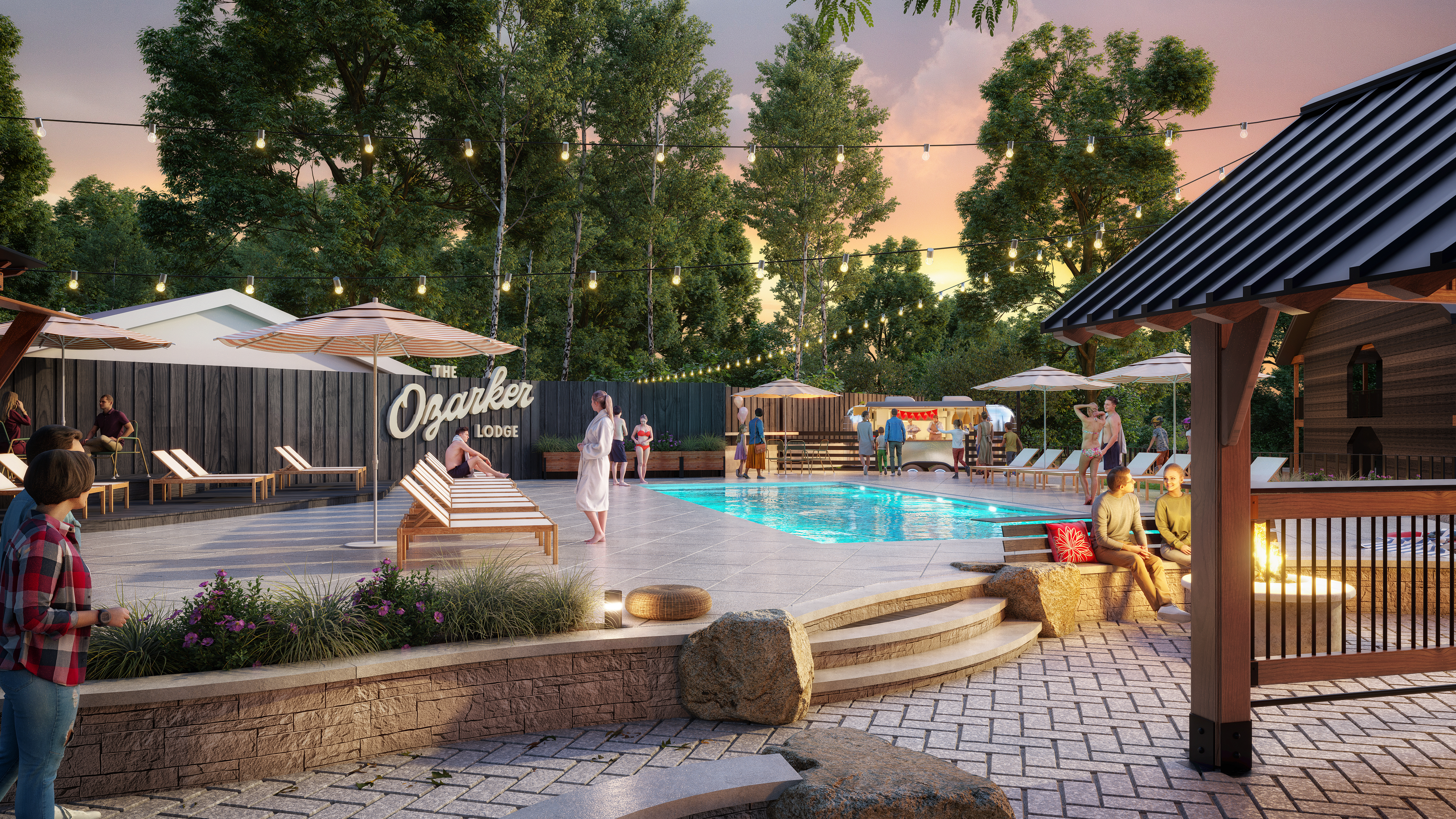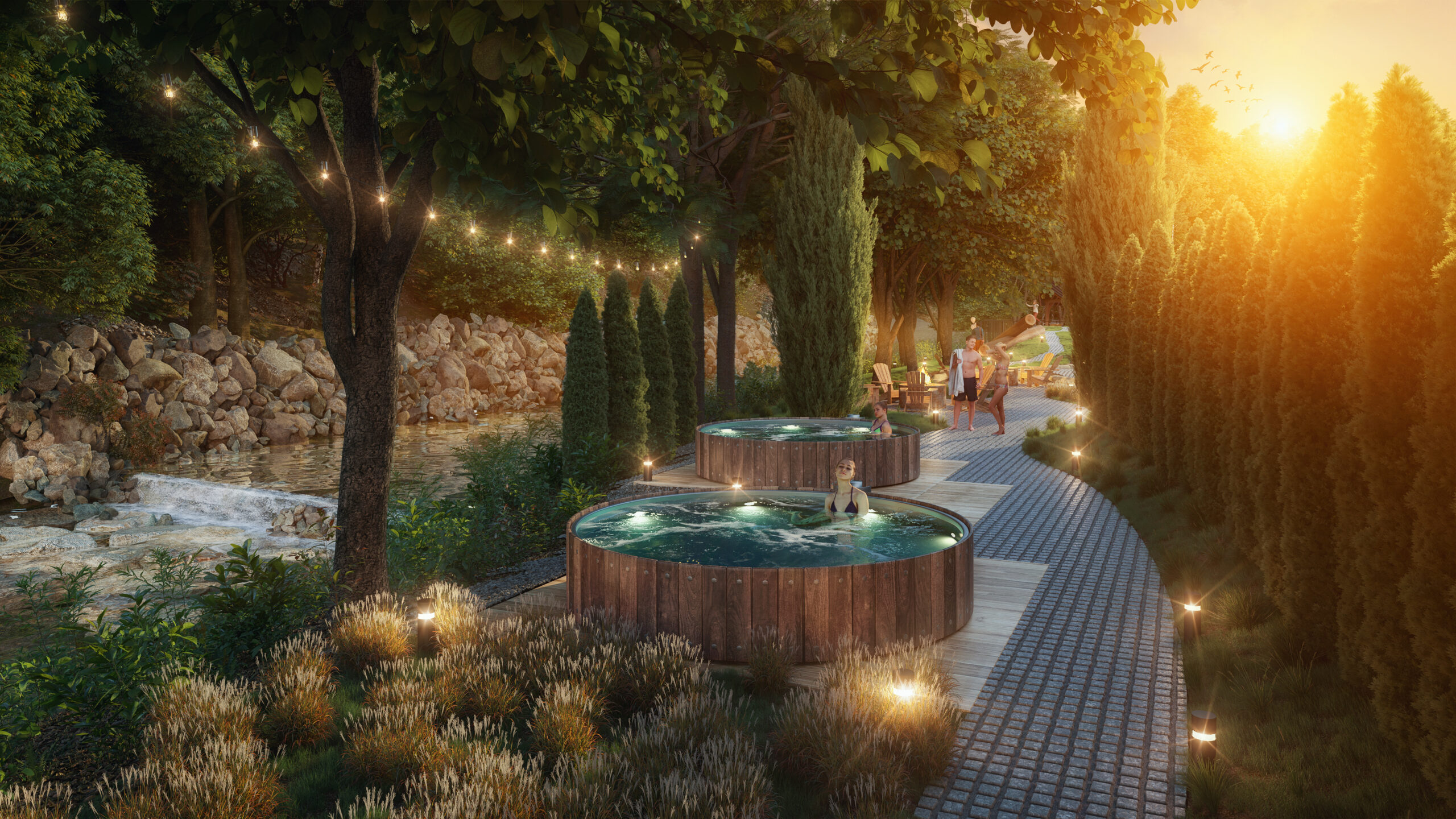 3D Renderings (More Below)
The Ozarker Lodge will feature 102 remodeled guest rooms, including family bunk-style rooms, as well as a coffee and wine bar, a creekside experience with a new pool, seasonal rotating food trucks, a natural play area for kids, and cedar soaking tubs near the famous Fall Creek. Guests will also have access to a variety of amenities, including a retail shop featuring local partnerships and unique events. Sheldon Pruiett is General Manager at the Lodge and Meredith Tatum, previously the co-owner of the Tuscan Hill event venue, will be the Director of Guest Experience.
The Ozarker Lodge is committed to celebrating the history and culture of the Ozarks and Branson area in a modern and relevant way. Through local partnerships and special events, the hotel will highlight the best the Ozarks has to offer, including showcasing the work of local artists, makers, and craftsmen. The hotel's retail shop will feature a curated selection of locally made products, and the hotel will host events and activities that focus on the area's rich history and culture. The development team is dedicated to promoting the Ozarks and Branson area and is working closely with local businesses and organizations to create an authentic and sustainable experience for guests.
"We are thrilled to be a part of such an exciting project," said Jeremy Wells. "The Ozarker Lodge will deliver the perfect blend of timeless design, modern hospitality, and thoughtful experiences for guests. From the very beginning, our team has set out to highlight the best of Branson and the surrounding region, and celebrate why so many of us are proud to call the Ozarks our home. We are also thrilled to have Sheldon Pruiett and Meredith Tatum on our team, their experience and expertise will greatly contribute to the success of the hotel. We can't wait to share it with the world."
The Ozarker Lodge is set to open in the summer of 2023. For more information, please visit www.theozarkerlodge.com.
Longitude° is a hospitality branding and experience design agency founded in 2010, led by Partners Dustin Myers and Jeremy Wells who have over 25 years of combined experience in brand development. Longitude° has had the privilege of working with several boutique, luxury, and independent hospitality clients such as Hotel Vandivort, Big Cedar Lodge, 21c Museum Hotels, Turtle Bay Resort, IDM Hospitality, SALT Hotels, Oliver Hospitality, Azul Hospitality, and many others.
About Flyover Developments:
Flyover Developments is a hospitality investment and development group, proudly based in the Midwest. Led by Principals, Jeremy Wells and Dustin Myers, the company is dedicated to creating unique hospitality concepts that are thoughtfully designed and build a strong sense of place and pride. With a focus on investing in and developing hotels and resorts in the Midwest, Flyover Developments is committed to creating exceptional experiences for guests, while also promoting and supporting the local community. The company's goal is to bring new and exciting hospitality options to the Midwest, highlighting the unique culture, history, and natural beauty of the region.
About Eagle Point Hotel Partners:
Eagle Point Hotel Partners is a privately held independent platform created in 2010 to solely focus on redefining how the real estate and hospitality industries function. Its Principals, Stephen Chan and Erik Warner, are leaders in creating hotel real estate projects that are thoroughly integrated into the communities in which they exist. Combined, the principals have more than 50 years of combined experience in the industry and have directly invested in excess of $1.5 billion over the last 25 years.
Longitude and Flyover Developments
Email: jeremy@longitudebranding.com
Media Kit