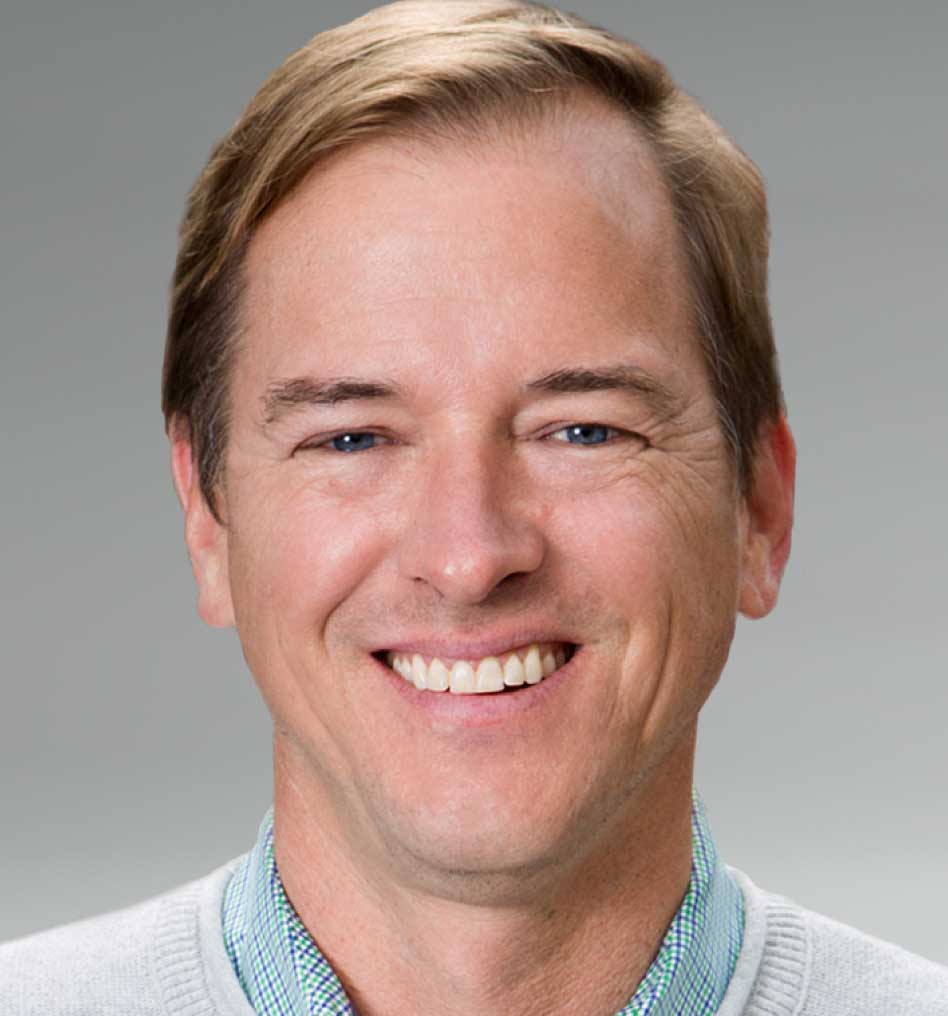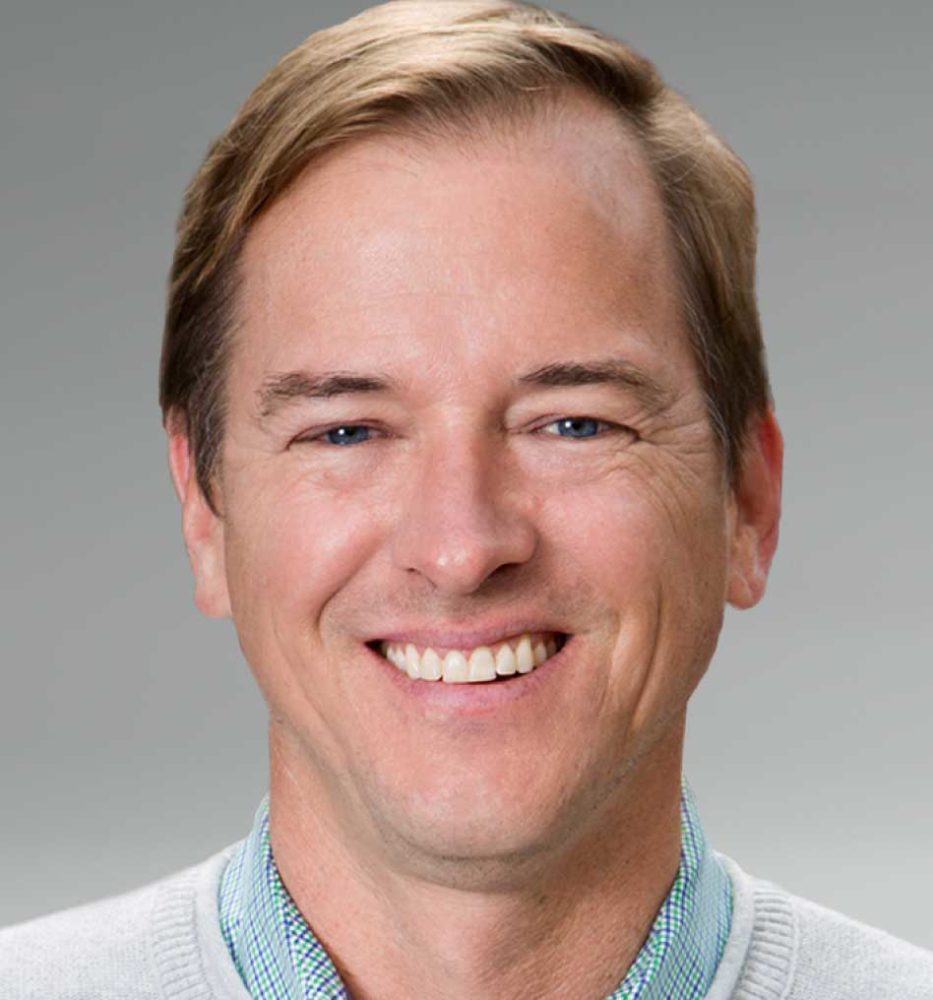 #12: Creating Terrific Places That Bring People Together: Chris Frampton
August 26, 2020
Jeremy Wells: Chris, thank you so much for joining us today. We're really excited to chat.
Chris Frampton: Hi. Good to be here.
Jeremy Wells: So we've been keeping up a little bit now with East West Partners and just love what you guys are doing, what projects you're involved with, and been doing a little bit more digging recently into kind of the ethos of your company and how you guys operate, and it's just really fascinating. But I'd love if you could just kind of share a high-level overview of East West Partners and for people that are listening that might not be very familiar with what you guys are doing and your company and the culture and things. How would you describe East West?
Chris Frampton: East West Partners, it's a Vail-based company. Actually it got started in Vail, let's go with 1984, started by my dad actually, Harry Frampton, who had been previously president of Vail and he was thinking about what to do. They had sold the resort to George Gillett and he was trying to decide what he wanted to do and he and my mom were thinking about moving to Atlanta. I think at one point I was enrolled at Pace Academy in Atlanta, and my parents had a piece of land under contract in the Greenwood Village Neighborhood in Denver, thinking about moving to Denver. And my parents decided that they loved Vail and that they didn't want to leave Vail. And so my dad had to figure out what to do. He talked with Mark Smith and Chris Wright. The three of them started East West Partners. And so they got to work developing real estate. Their first project was a, I think, 12-unit townhome project in Beaver Creek called the Meadows that still exists today, which is impressive, and it goes from there.
Over the course of the next 30 years, we expanded a lot. Today, East West is really three companies. It's East West Partners, which is a development company, which is where I work, and then East West Hospitality, which is our management company managed hotels, neighborhoods, retail, and homeowner associations, and then sly for Slifer Smith & Frampton, which is our sales arm and Slifer Smith & Frampton is, depending on the year, one of the largest real estate brokerages in Colorado, primarily based in the mountains, although we do some work in Denver too. So a long way in between those two steps, but still a pretty cool place to work.
Dustin Myers: So how old were you when your dad started it?
Chris Frampton: I think I was, that's a great question, 14. I'm going to go with 14. I know I was 10 when we moved to Denver. So somewhere in there. Yeah.
Dustin Myers: So did you know at that age that you would get into this as an adult or what was that journey like?
Chris Frampton: No, I think I thought at that time I wanted to be an architect if I remember correctly. I played tennis and skied and hung out with my friends. I wanted to do those three things. I then was really serious about being a journalist. Coming through college, I was an English major, worked at the school newspaper for a long, long time, about the entire time I was at Davidson, in fact becoming one of the editors. I had an opportunity in college to intern with the Wall Street Journal, which was unbelievable, and I got to do all kinds of crazy, cool stuff for a summer, but figured out I didn't want to be a journalist at that time. And so I got out of school and I was a terrible, terrible undergraduate student. So it took me some extra time and got out, but I was very fortunate to get hired in a kind of a short-term role in Charlotte with Trammell Crow Residential, working for an amazing guy named Jim Simpson, and so got to learn the real estate business right away. It was a good place to start.
Jeremy Wells: That's awesome. So when did you join East West as a partner or what did that transition look like?
Chris Frampton: Yeah. So I came to East West in 2002. My wife and I moved to Denver from Austin. I came in to be the head of sales and marketing in Denver. So at the time, we were developing Riverfront Park, a big master plan, but urban community in Downtown Denver, and we were selling projects. The first project that I led the sales team one was called Creekside, 40 homes at first phase and then that would go into two more phases. I did that for about six years, seven years, I think, and that's about right, maybe a little longer than that. And then started to get more and more responsibility than the Denver office. And then when we signed the program to develop Union Station, Mark Smith asked me to sort of run the real estate for Denver and Mark had been my boss. So I became the head of development in Denver, which was great. So I really, really enjoyed that and I did that until about two years ago. When Craig Ferraro, who had been our CEO, retired to greater pastures, he somehow convinced other people that I might be good at the job. So I took on the role of CEO of our development company.
Jeremy Wells: So you started in 2002 and my thought is like jumping to 2008, obviously with the recession during that time. Seeing where we're at right now with this pandemic and kind of a little bit of a recession we're going through right now, like what was that 2008 like for you guys?
"Sometimes dealing with a recession is sometimes lucky"
Chris Frampton: Yeah, different for different parts of the company. I would say my instinct is that sometimes dealing with a recession is sometimes lucky. So in Denver, Mark and Amy Cara and myself and then a guy named Matt Mahoney, we were kind of fortunate we didn't have a lot of projects that were coming out of the ground and that would be susceptible to not selling. And that was really, really lucky. And in fact, we were in the process at the time of planning Union Station, which generated a big fee for us and was a really awesome opportunity and right up our alley of knowing what to do. And so we were doing that. So in Denver, we did fine. I mean, I don't want to overstate. We had a couple of people that we had to let go, but there was some chance that was going to happen anyway, not because of their skillset, but because of just where we were in the development cycle and the projects that we were doing.
So that was good. For other projects, East West had a massive project in the North Shore, Lake Tahoe, still have some presence there. And that project really got hung up in a way to the point where we actually had the only bankruptcy in the history of our company. And that one was really just timing. It's a beautiful Ritz-Carlton Hotel. It's absolutely one of the best hotels anywhere. Sometimes you just get unlucky. So that was really our 2008 experience.
Now in terms of lessons learned, I mean, I think rules that we already followed, don't take on too much debt, don't guarantee it personally and be ready to pivot because hope is not a strategy and when you're going into a downturn, you got to sell stuff. So normally, all of those would apply this cycle is very strange because it's a downturn and that we are selling a ton of real estate. So very unusual.
Dustin Myers: Yeah, just looking at your portfolio, it looks like there's definitely a strategy behind choosing new sites. How do you go about that? And can you give us any insight into the methodology there?
"We will not go into a new market unless an already senior partner is willing to move into that market"
Chris Frampton: Yeah. I wouldn't say that there's a magic to it, but I would say that East West is very much driven by location. Everybody knows the rules: location, location, location, and those rules are true. So for us, it's really innate to our culture to choose to be in the best places. The example is that we will not go into a new market unless an already senior partner is willing to move into that market. And that's had some pretty amazing effects considering that we started Vail. So everybody who was in Vail did not want to go to another ski mountain even. And so that was a real sort of driver for us still is. And so Mark Smith, who had founded the company with my dad, moved to Denver, Ross Bowker, who founded the Property Management Company, moved to Charleston. We did work in Seattle. Chuck Madison moved to Seattle.
Today, new version of our group, we've got Bill Fiveash in Deer Valley and Andy Gunion in Snowmass, and those guys, that's where they wanted to be. Those are the places that they wanted to live. And so that's sort of rule one for us. I think number two, in the short version is we really do believe that the best risk mitigator for us as an owner, as an operator, and as a developer is to be in the best places. The best places come back first. The best places do better in upturns. And that comes down guys all the way to the street. And whether you're on this side of the street or the other side of the street, there's no doubt, which doesn't mean there's not room to do things that are nearby and kind of create new place, which we hopefully get the chance to do from time to time. But at that point, we're trying to hopefully create a place that is as good as the other. So that's the driver for us. A lot of thought about that.
Jeremy Wells: Yeah. So you mentioned earlier, like you guys have experienced, I mean, over the last 30 plus years, like tremendous growth. You're 18 years now at East West Partners. Through that time period, what has been some things that have really just energize you or fueled you to keep on keeping your foot on the pedal, so to speak?
Chris Frampton: Well, look, I mean, we did a cool thing that I think lots of companies do. We really enjoy, we did about two and a half to three years ago now, maybe a little last week put together a program to kind of interview all of our people and why they're in the business and what they like about East West. And we use that to work out our values and what our sort of mission and vision are. I have for a long time believed that it's really great if we can take mission and vision very good, nice to fret over those words because they help everybody sort of think clearly, but they're too long and they're hard to say. And so how do we get that to a mantra? And for us, that mantra is create terrific places. We really mean that it. The words actually have meaning to us. They don't necessarily have meaning to the outside world.
"The words actually have meaning to us."
"Create", that's what we do, but that's from a real estate perspective, a guest experience perspective, what is a place like as it keeps going past us. So creating the mechanisms for that to happen, being good at creating the funding and financing, all of those things are the create part.
"Places", we really do know what that means. It's a place where folks feel a sense of place, where they have a sense of belonging and feel connected to a community. When that happens, it's really pretty great. That one, we like a lot.
And then "Terrific" is actually my dad's word. We always laugh, but if you get an email from Harry, he emails regularly, he uses email really well. He's also super busy and super-efficient. So the ideal email from Harry is terrific, and then you can just move on. And so that's a nod to him and his leadership for that, the history of the company. So there you go. Truly, that is what we are all here to do, which is cool.
Jeremy Wells: Yeah. I'd encourage anybody listening to go check out East West Partners, their About Page, which is EWpartners.com, and on their About Page is just really interesting and tons of insight on just how they run their company, their values and their culture. As far as keeping those values and that culture in the forefront of everyone's mind, I mean, from top to bottom through your organization, what are some ways that you guys kind of encourage that and just keep that kind of as a living, breathing organism in your company?
Chris Frampton: Well, lots of swags. So we have lots of hats that say "create terrific places" and Carhartt jackets and Patagonia jackets and our tagged jackets when we're feeling particularly greedy, I guess. It's certainly interesting. I mean, I think we start with trying to hire for it. So that's really most important, probably, truly. In fact, I'd say that's easily the most critical, I mean, some of the values, like no corner cutting, that's an innate thing that is inherent in a person. And if they are the kind of person who tries to skip steps or move forward, we're not going to change them in their personality. If we are, it's going to take 10 years. So we got to kind of get it right the first time.
I think the second component is that we do a lot of training. That training tends to be sort of leadership focused and we have honestly worked with the same group of people, as long as I can remember. It's an organization out of Chapel Hill, North Carolina called Bell Leadership, um, a guy named Dr. Jerry Bell. I sort of created this idea, this sort of metaphor, if you will, for leadership called "The Achiever Model" and we have all of our folks every few years go through the 360 training around that. We share all those reports out with everybody. We're doing it right now. We have a whole another crew of folks going through it. We do it with our executive committee level and try to use the things we learned there to sort of disseminate through to understand each other and how to work off of those
And then third, not super dramatic, but I think it does help. I do a relatively regular, monthly or so update to the whole company. I try to think about those values inside of that every time. I can tell you that our Hospitality Company, which is eastwest.com, to confuse things for everybody, at our Hospitality Company, they do the same thing in their internal communication, Value of the Month, et cetera. Talking about those things, reminding people of them is important and so we try to do that. So those three things I think carries some of that stuff through and it's good.
Dustin Myers: Yeah. I love how you've distilled that into like actionable, practical applications. It's not just a mission statement on a wall, but it's actually lived out every day. It's really cool.
Chris Frampton: Maybe, Jeremy. I'm also really good at this trick where when somebody asks me a question, I just come up with three things to say about it and then it sounds like I've been… no. We really do give it a lot of thought.
Dustin Myers: So what are you guys looking forward to in the future as a company? You have new projects in the works?
Chris Frampton: Yeah. We're really fortunate. We've got a number of new projects going on actually, a lot. We took over the Base Village at Snowmass years ago and that has been a really super fun project. Snowmass had gotten held up and they had built a parking garage, but nothing else. No, that's not fair. They had built their first phase and that included a Viceroy Hotel and a great ski beach, but the middle had not been finished. So we were able to take that over and it's been a lot of fun. We've finished our first buildings. We renovated the Viceroy Hotel. We built a new limelight hotel, which Aspen Ski Co now owns. And then we've built three new condominium buildings and we've been selling quite well there. So we've sold a hundred and some odd things in two years of effort, which feels pretty great, and are doing some new funky things. We have a really cool partnership with the guys at Inspirato up there. And so that's a lot of fun. And then we got all this cool stuff going on in the Plaza. And now it's time to build condos across different price points. So we'll be doing some townhomes that are ski in, ski out, that are incredibly beautiful and incredibly luxurious, and then we'll be building another project that's a lot more accessible. And so we're sort of excited to see all that play out.
So that's Snowmass. Deer Valley, we've got a project underway called the Argent that kicked off. We've got the lodge at Avon, a Westin Hotel in Avon, that's going great, continue through that project. There's a long-term project. And then in Kauai we're developing a new one hotel with our partners from Starwood Capital. So the Princeville Resort, the North Shore, Kauai, which is one of the most magical places on earth. And so we get to work there every day, which is really, really cool. And I get excuses to go there and then get really floaty surf boards in sit-in holiday bay and pretend to surf, although I look like an idiot, but I love doing it.
And so being on the North Shore is amazing. So really great stuff and we've actually started some work in some of the other ski areas too. So lots of fun stuff going on in the resort side. And we're an urban developer. So we have a big presence in Denver where we did Riverfront Park and Union Station, big, big, big projects. We have another big, big, big project basically in Downtown Denver, a first-ring suburb, and I'm really excited to be working on and it's something we've been dancing around for five or six years or maybe even 20 years, depending on when you think the first meeting happened. So a lot of work there, and then similar in Charleston where we've got a new project on Daniel Island and kick it off new stuff at Kiawah.
So from a development perspective, we are super wicked busy, and honestly, a good number of those projects have been signed up since COVID started. So actually pretty proud of that. I think in the urban areas we're focused on being in planning stages. That's really important to us right now. And in the resort markets, we kind of prefer one-off projects to big planning exercises just because those markets tend to be so much more susceptible to cycles. But we'll see. So I feel like we're in a pretty darn good place.
Dustin Myers: That's amazing. It sounds like you guys have your hands in a lot of different things, for sure. I'd be curious too, just everybody is asking you, I'm sure you've seen this throughout your network of people too, but everyone's just wondering, what's the recovery going to look like? What things need to happen for our industry, all these different questions? I'd be curious if you have any thoughts. Leading into the next few months, the next year, next five years for our industry, what are some things that maybe we need to be considering as an industry or maybe are forgetting or neglecting? What are some important things you guys are going to be focusing on?
Chris Frampton: I mean, I have no idea, guys. You guys can answer that.
Dustin Myers: I was expecting three things.
Chris Frampton: Your podcast is the Future of Hospitality. I mean, I can come up with three things. Let's see. Well, I mean, I think of few things. I really do suspect it will take a while for business travel to return. I think that's true. I think, A, it's a recessionary cut, and that's understandable. I think there is a real sort of permanent, not permanent, near-term sort of problem of travel and people just not feeling comfortable traveling. I think that is double impacted by people not feeling comfortable going to the office, which is definitely true right now. I don't know what it's like for you in Missouri, but you go to Downtown Denver and I think of Denver as being kind of where the Goldilocks state as it relates to the coronavirus. I mean, we're not having spike ups like Florida. We have enough population that we don't get to skirt by the thing. We're not really yelling at each other too much. It's been pretty effective. And maybe that won't hold. But as of right now, that's how it is. Go to Downtown Denver and the places and office places, I mean, they're normally 180,000 people in Downtown Denver and I'll bet you maybe 20,000 people are going to the office. Maybe. I was in my office yesterday and we have Autodesk and CIBC Bank and ourselves on the floor. And it's probably about 25,000 feet. And I asked the security guards if I was the only person on the floor, and I was. So really interesting.
So those things are out there, and how they get fixed, I don't know. I really don't know. I hope we have a vaccine or something. I don't know. Magic pills always are really great to get. So hopefully we get one. That is out there. Now, this too will pass and then ultimately I think things will return to something like a normal. But at the same time, I think we'll be impacted. That's kind of my feeling. I don't know if that resonates at all. For the resort business, by the way, I'll mention, I mean the drive to markets as is normal in a recession. So they're coming back. That recovery has, in essence, already started. This one's different because we really didn't have a recession. We had the government, necessarily I think, shut down work. And so that's just weird. So people were feeling flushed. They were doing well. So really intriguing. Our hotel occupancy in Vail and again in Snowmass has been really great on the weekends. We actually have folks in the Viceroy who have rented for a month at a time because they're just coming out and they're like, "I might as well be out here." So I think those things are pretty real.
I guess I would say I really was trying to make it like a, "Hey, this is an interesting prediction." If I thought about the next cycle, the last cycle sort of belonged to, and urban areas really belong to renters, and in the resort business really belonged to the, "Let's go to this resort, let's go to that resort," just sort of experiential travel to go and do a different thing each time on the trip. And I have a feeling that the next cycle in urban areas belongs to buyers. That is a little bit COVID-related, but it's also demographic. There are now more Gen-Yers having kids at this time. So they're going to be buying. And then I think it also belongs to, probably belongs to condominium/home buyers in the mountains mainly because I suspect people are going to be more willing because they understand they can do it now. They can go to the outer banks of North Carolina for three or four months. They can go to Kiawah, South Carolina for three or four months. They can stay at that cabin outside of Crested Butte for three or four months because as long as they have internet, they can make it work. So I have a feeling we'll see those kinds of things. I mean, who knows? But those are really broad statements.
Jeremy Wells: Well, I think everyone's just kind of, "No one really has all the answers, obviously." So we're all just speculating in a lot of ways.
Chris Frampton: Bill Gates, has all the answers, and that is reflected in the amount of money that he has.
Dustin Myers: Yeah. I think people's minds have been opened up to remote living and work much more through this. So I that that will have some interesting repercussions and evolutions from that. So the theme of our podcast, Future Hospitality, we're interested in where your business is headed, but we're also interested in you personally. What are you excited about personally in the future of the industry, projects, personal life? What are you excited about?
Chris Frampton: Let's see. For us at East West, we have a whole group. I'm one of them, although I'm getting pretty old now. We had a meeting in '08 or so where the senior leadership team came together. And at that meeting, we had a thing called "The Junior Varsity Meeting" and I was at the Junior Varsity Meeting. And what's cool is that all the guys and women that I work with in leadership today were all members of that JV team. And I think that was really cool. And most of the members of that JV team made it with us to this point, which is also really cool. A couple of people decided to go do some other stuff, but really great. And so for me, I'm really curious about two things. I think one is what will our leadership team's leadership look like going forward to be intriguing. My dad is going nowhere. He's really truly super engaged in the company and we love having him around. But the rest of the team, that senior leadership team is actually retired. And so what will we do with the company is really intriguing as a group. And then I'm also really interested to see our next leadership folks. And actually later today, I'll be working on that program. We sort of think about what that looks like.
So I'm pretty excited about those things for East West. I think it'll be fun to see what we end up doing. I have no idea what it might be, but I think it could be pretty cool. So I think from an East West perspective, personal perspective, what am I excited about? I'm excited about that.
Jeremy Wells: Well, Chris, we're so thankful for having you on the show. Thank you for spending a few moments with us.
Chris Frampton: Absolutely. Hey Jeremy, do you mind if I throw in a shameless plug?
Jeremy Wells: Yeah, definitely.
Chris Frampton: Yeah. So we run a little newsletter. We have a rule about the newsletter, which is we will not put you on it. So everybody has to sign up on their own. It's called "The Monthly Archive" and it's a monthly collection of thoughts, ideas, et cetera, about real estate community, urban areas, mountain towns. We're pretty proud of it. So it's themonthlyarchive.com is the website, themonthlyarchive.com, and you can sign up there and we will only spam your inbox on a monthly-ish basis.
Jeremy Wells: Awesome. Yeah. And we'll put a link to that in the description of the show as well. So sounds good. Thanks, Chris.
Chris Frampton: Thanks guys. Appreciate it.