You can't change the direction of the wind, but you can adjust the sails to always reach your destination.
Life is filled with many unexpected twists and turns; you never know what's around the corner. And, as with any journey, along the way you meet many different types of people. Most are forgettable and don't make any impact on your trajectory. However, others have a profound impact and challenge you to take a different path; a path less traveled.
When Dustin Myers and Jeremy Wells met in 2015, they couldn't have anticipated how their journeys would collide.
Over the last 3 years, they have developed a friendship and camaraderie that's hard to find. Continuing down their own separate paths, they began noticing that their paths were slowly merging. Before they knew it, they were driving on the same road. At that point, they realized that it only made sense to carpool.
Because of this, Dustin (Longitude°) and Jeremy (Wells Innovative) have decided to merge under one name, Longitude°.
Dustin and Jeremy believe that this merger will result in a exponential growth, new opportunities, and a greatly improve the value they provide to their clients.
---
Introducing: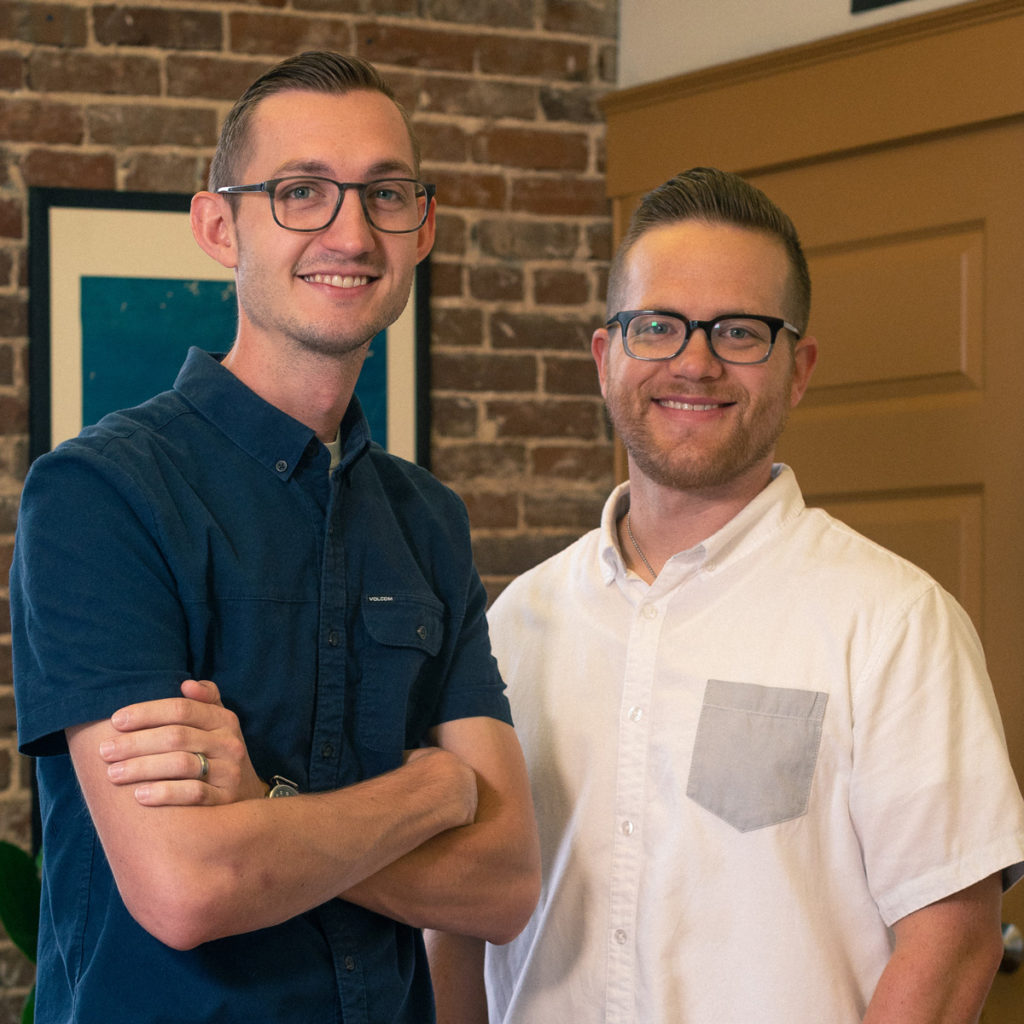 Dustin Myers & Jeremy Wells, Partners at Longitude°
For nearly two decades Jeremy has worked alongside businesses and entrepreneurs of every shape and size, from virtually every industry. From Fortune 500 companies to small start-ups, he's done it all. Over the years he's developed a unique perspective about how branding can impact every aspect of a business.
As a Digital Marketing Professional, he saw how branding can be a game-changer for marketing efforts. As a User Experience Architect, he understood that your brand is more than just a logo or a tagline – it's your customer's perception of you, ever-changing with every touch point. As a Creative Director, he saw how damaging a poor brand identity can be for a business. As a Business Owner, he understands the challenges that come with building a brand and reputation you want.
With a drive for helping others succeed, a passion for building strong relationships, and a knack for effective communication, Jeremy will be a valuable addition and partner at Longitude°.