Strong Roots
Formerly known as "Apple Tree Inn", Hotel Pommier is a locally owned and operated motel that has been a part of the small town of Indianola, IA for 35 years. Originally built upon an apple orchard, the name only made sense in 1985. Throughout the years, Apple Tree Inn has become a staple business in their community.
Yet, over the years they've struggled to maintain a consistent identity which led them to go through several iterations of their brand logo. Because of this ongoing challenge, and their plans to completely renovate their property, the owners of Apple Tree Inn began their search for a hotel branding agency that could help them accomplish this task and breathe new life into their brand.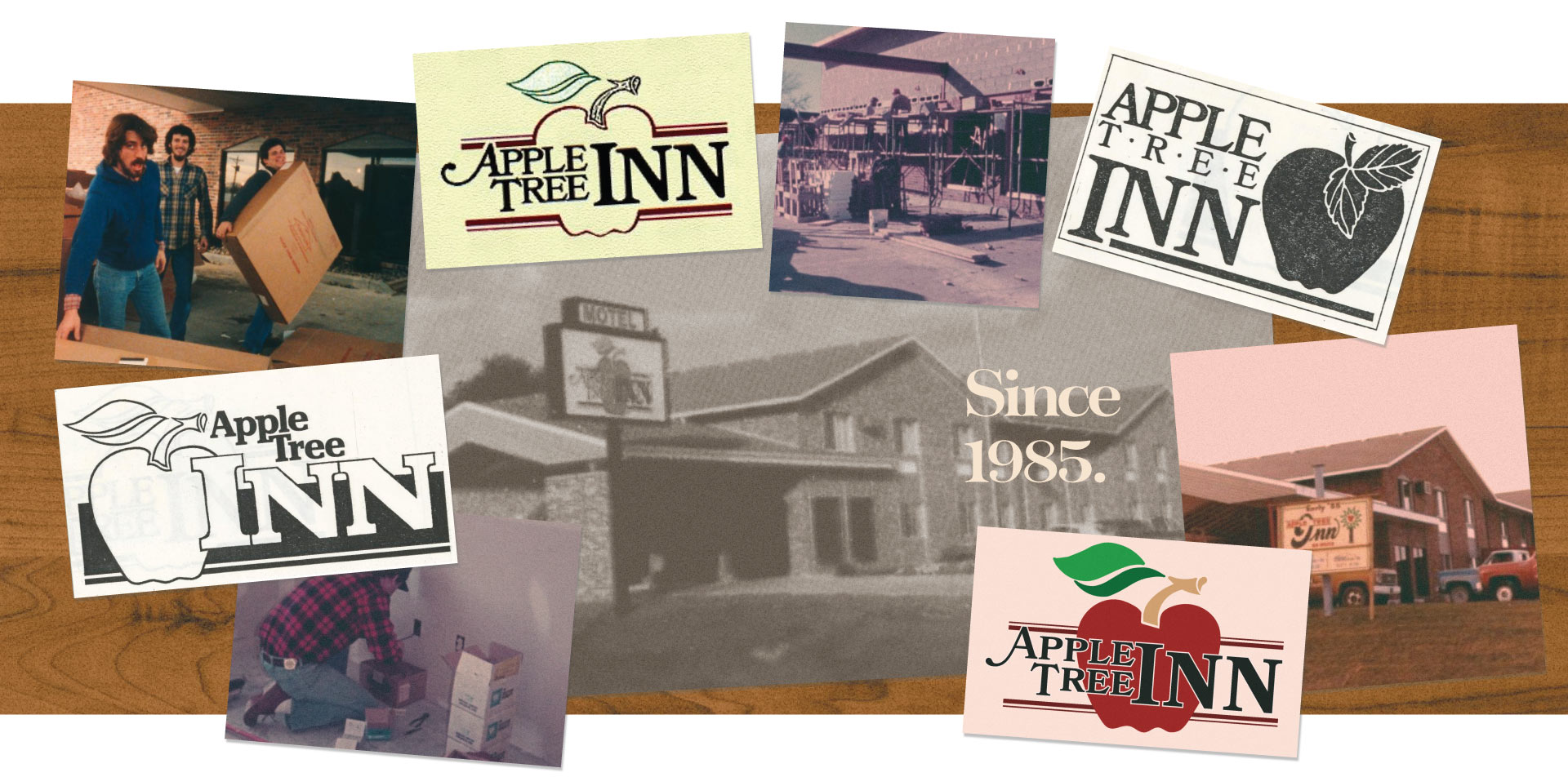 Reaching Out to Longitude
After downloading and reading some of our hotel branding resources like, "A Brand Worth Booking," they approached our team and shared their vision. We traveled to Indianola, IA to visit with their staff and host a BrandGPS™ workshop to help them begin to put the right structure, words, and actions to their brand. The owners expressed that they felt they had immense clarity after the workshop, and were very excited to continue moving forward.
Early on we realized that, along with some new brand messaging and positioning, a name change was in order. We went through a number of ideation sessions, but in the end, we recommended the name, "Hotel Pommier." Pommier is the french word for "Apple Orchard" which is a call-back to the roots of the hotel as well as the French-influence and history of their region.
After the name was finalized, we moved forward developing a complete brand identity for their hotel that would be flexible, thoughtful, and approachable. It fell perfectly in line with their brand values, personality, and needs of their customers.